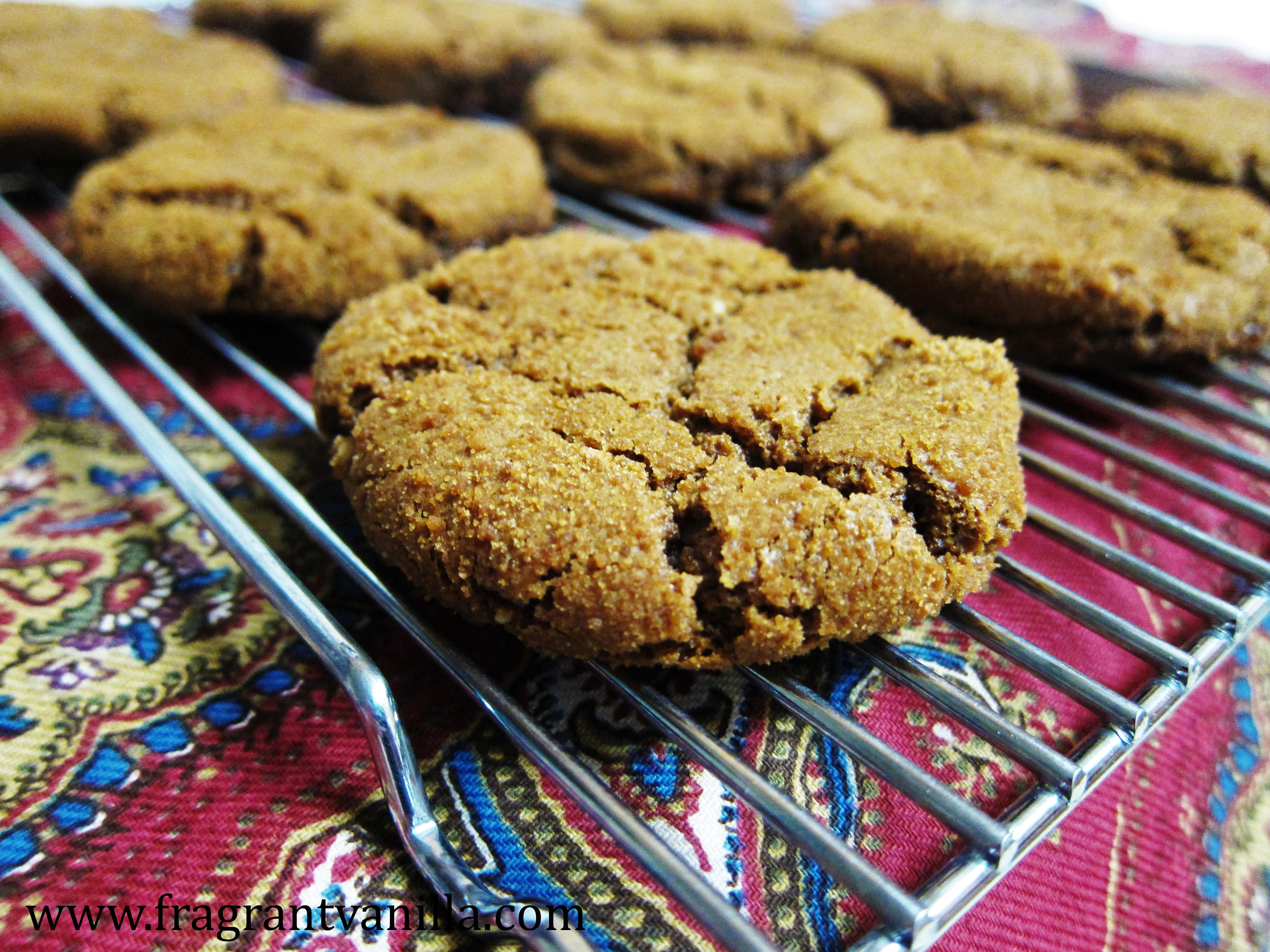 Vegan Molasses Spice Cookies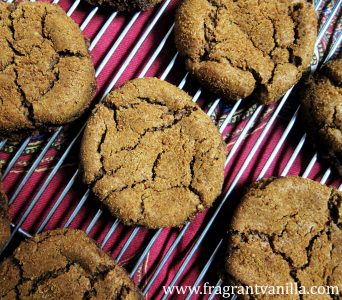 When I was younger, my Mom and I would go to the library, pick out cook books and make a few recipes that we had chosen. I had a few favorite books, most of them were dessert books, including a cookie book with over 100 recipes, and the most beautiful photos! I tried many of the recipes from that book, especially around the Holidays when we did more baking. One recipe in particular my Mom loved, and that was the Joe Froggers. Funny name for a cookie, but they were the most delicious soft molasses cookies we had ever tasted! They were soft, a little chewy, just sweet enough, rich with butter, and aromatic thanks to the spices used in them. Not to mention super easy to make, which is good when you are hungry for cookies. They make your home smell amazing!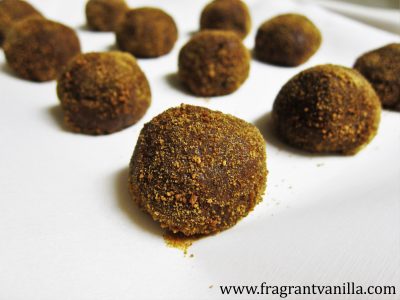 So, I decided last week that I needed to veganize them, since I have actually never done so! Surprising I know, and it was about time! In place of the brown sugar I used lower glycemic coconut sugar which did the trick! They tasted plenty sweet with that and the molasses together. In place of the butter I used a combination of coconut oil and pecan butter which worked out perfect! If you don't have pecan butter though, you may use almond butter. These have a nice amount of spice, cinnamon, nutmeg, ginger, and cloves and they smell simply heavenly as you mix and bake them. The dough is quite addictive as well, as I had to have several (several cookies worth that is) tastes. I have always been a cookie dough kind of girl, since I was in my Grandmas kitchen, knee high and stealing dough when she turned her back. She would always warn me I might get a tummy ache...but I never did.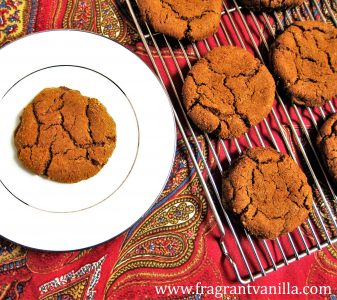 These cookies smelled wonderful while baking! If you are having guests over, bake these, the aroma is super comforting. Especially around the holidays! So did they stack up to the old recipe I made when I was young? Yes! They were super delicious and didn't leave me in a sugar coma like the old ones did. I had to share some with my Mom of course, since they were one of her favorites, and she approved! I love spending time in the kitchen baking when the weather turns cooler and being able to share with friends and family!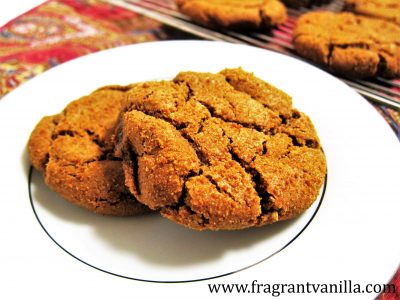 Vegan Molasses Spice Cookies
Makes 24
Ingredients:
1 cup coconut sugar plus more for rolling cookies.
1/4 cup coconut oil, warmed to liquid
1/2 cup pecan butter (or almond butter)
1/4 cup molasses
1 flax egg (1 Tbsp ground flax seed mixed with 3 Tbsp filtered water)
2 cups Bob's Red Mill all purpose gluten free flour
2 tsp baking soda
1 tsp cinnamon
1 tsp ginger
1/2 tsp cloves
1/4 tsp nutmeg
1/4 tsp sea salt
Directions:
Preheat the oven to 350F degrees.
Line a large sheet pan with parchment paper.
In a bowl, mix together the coconut sugar, coconut oil, pecan butter and molasses until smooth.
Add the flax egg and mix until combined.
Mix in the flour, baking soda, and spices until smooth.
Place some coconut sugar in a small bowl.  Roll the cookie dough into 1 inch balls, then roll in coconut sugar and set on the prepared tray, 2 inches apart.
Place tray in the oven and bake for 12-15 minutes until set. Remove from oven, and let cool before enjoying.
(Visited 139 times, 1 visits today)