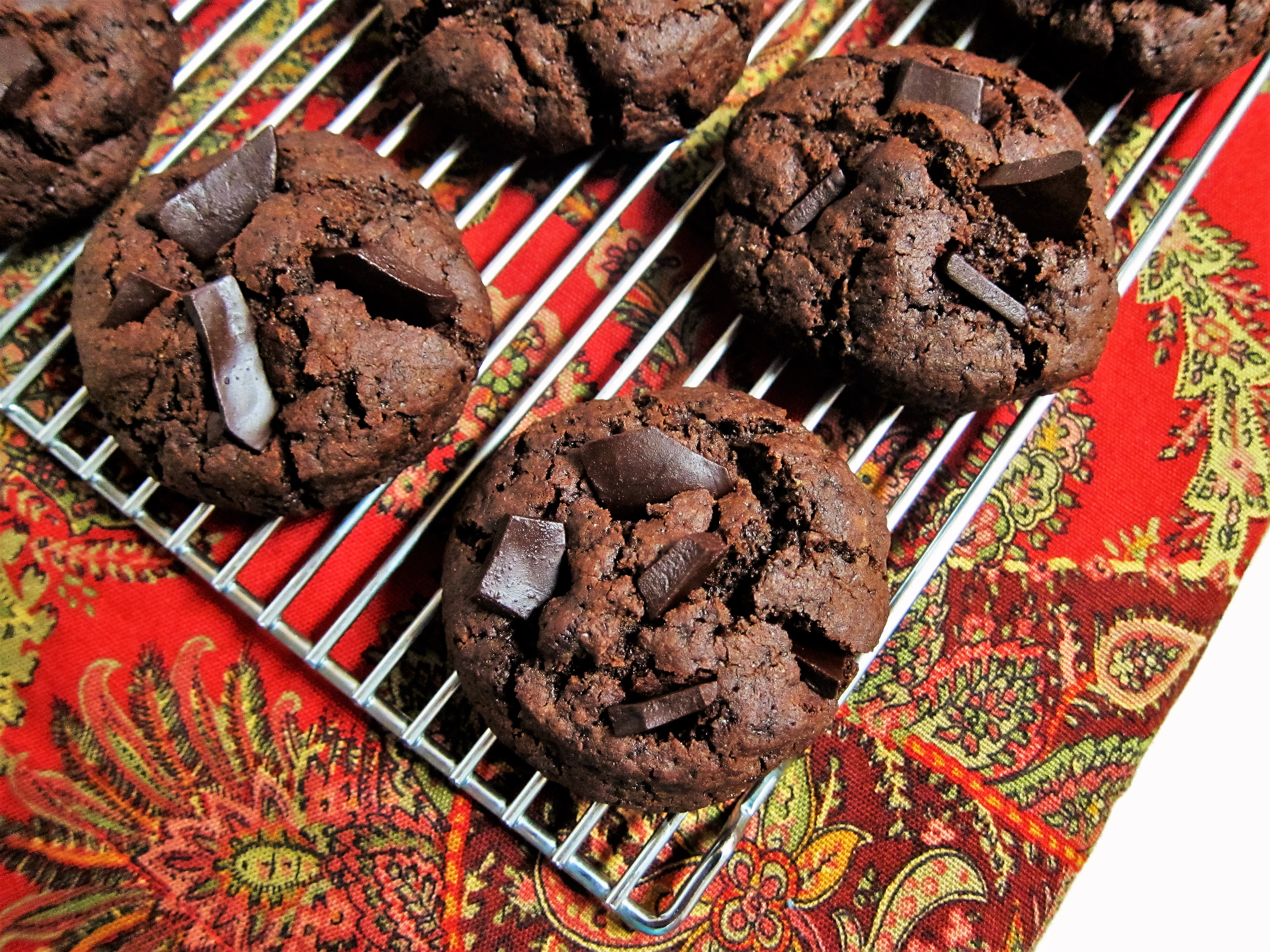 Vegan Mint Double Chocolate Brownie Cookies
Some people like to lie around in their PJs on their day off, or go see a movie or something, but on my day off I like to go for a run then bake and relax the rest of the day.  This time of year with Christmas music in the background and baking a batch of cookies.  I can wear my pjs too, I just don't lie around.  Last Monday I decided to make some chocolate Christmas cookies.  Because that sounded good.  Now, traditional Christmas cookies are all fine and dandy, but I like to make a few new ones every year.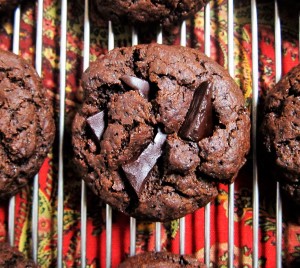 This time I decided I wanted cookies that reminded me of brownies, with chocolate chunks and mint.  I wanted something that everyone would like, since I was planning to share and gift some.  I came up with a batter that was just crave worthy.  It tasted like brownies and was intense with chocolate which was just what I was going for.  The hint of mint made them taste like thin mints, but their texture was soft like brownies.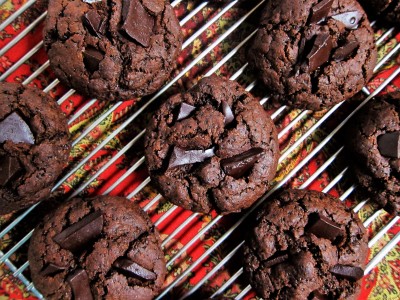 My house smelled amazing like chocolate cake while they baked, and I had to have one while they were still warm.  It was decadent and delicious.  Although I am calling these Christmas cookies, don't limit them to Christmas or the Holidays.  They will be awesome to whomever you serve them to year round I can assure you!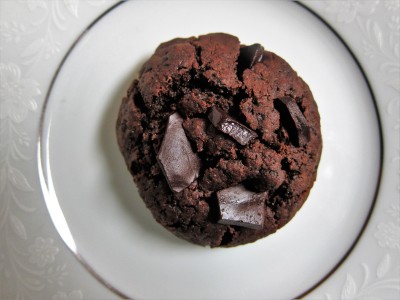 Vegan Mint Double Chocolate Brownie Cookies
Makes 2 dozen cookies
2 Tbsp ground flax seed
1/4 cup plus 2 Tbsp filtered water
1 cup virgin coconut oil, warmed to liquid
1 1/2 cups coconut sugar
1 teaspoon vanilla extract
1 tsp peppermint extract
1 cup cacao powder
1 teaspoon baking soda
1/2 teaspoon sea salt
2 1/2 cups all purpose gluten free flour
2 cups cup vegan dark chocolate chunks*
In a small bowl, whisk together the flax seed and filtered water.  Set aside in the refrigerator for 15 minutes.
Meanwhile, in a large bowl, coconut oil with sugar and mix until well combined.
Mix in the vanilla extract, mint extract and flax mixture until well combined.
Add the cacao powder, baking soda and salt then the flour, a cup at a time, mixing between each addition, until well combined.
Mix in the chocolate chunks.
To bake, Preheat your oven to 350 degrees. Line 2 large baking sheets with parchment paper. Roll balls into about 1 inch balls, and place on prepared cookie sheets a couple inches apart and press down slightly. Bake for about 10-12 minutes, until puffed and just starting to brown slightly.  Remove from the oven and let cool on the pan a few minutes, then remove to a wire rack to cool.  Repeat with remaining cookies and let cool completely.
*If you are using
home made chocolate
 as I often do, hold off on mixing it into the dough, and press it into the cookies just as they come out of the oven.  This prevents it from melting all over.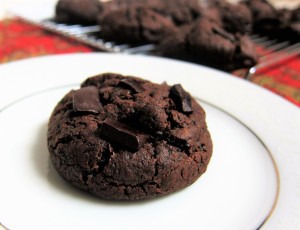 (Visited 58 times, 1 visits today)