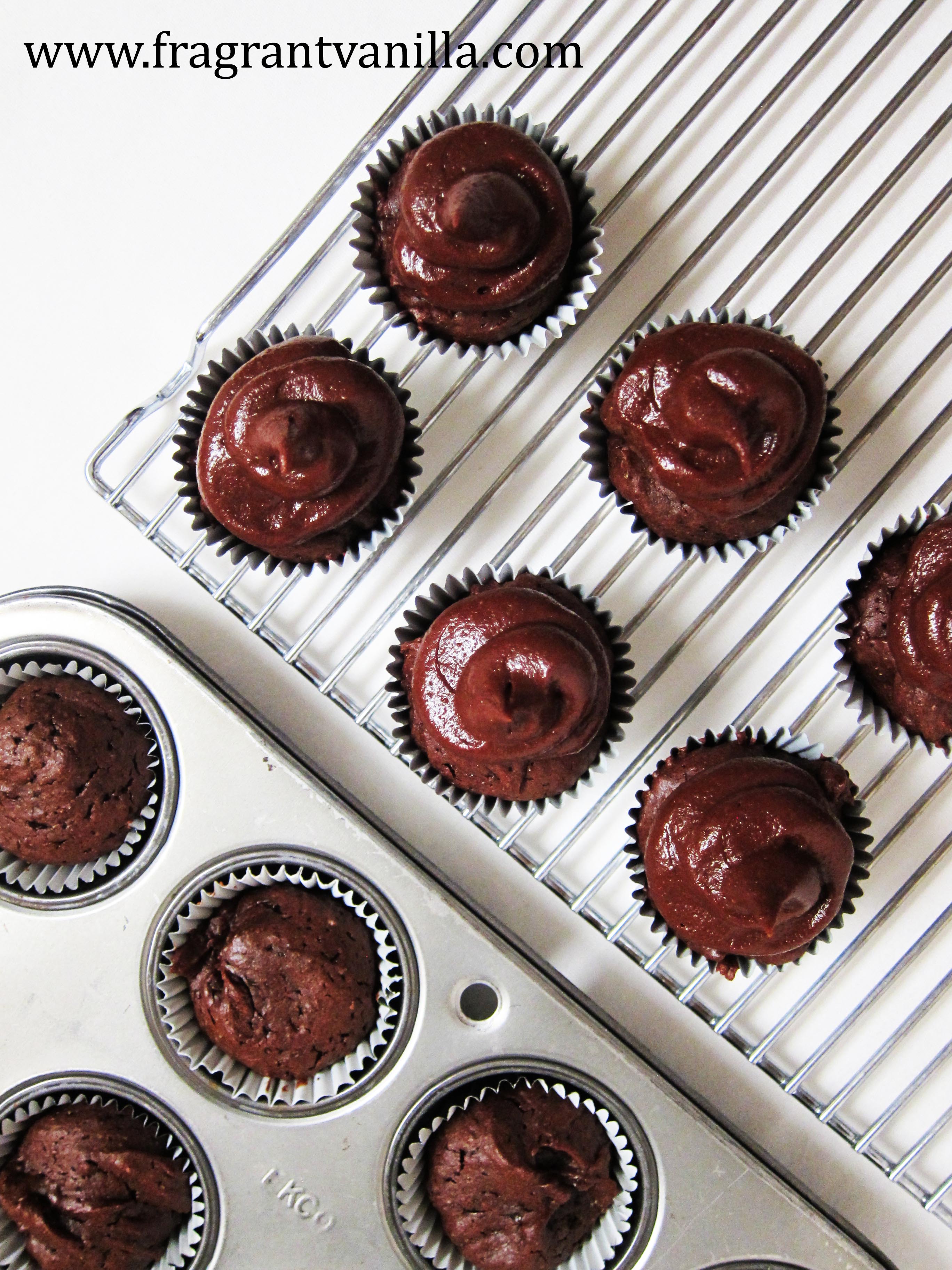 Vegan Mini Peanut Butter Brownie Cupcakes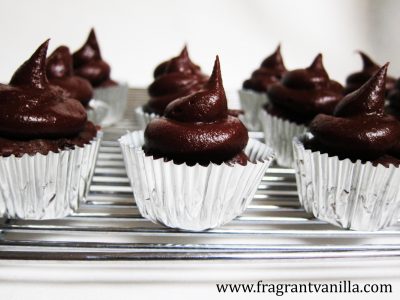 Sometimes it is hard to get motivated to go outside in the Winter.  It used to be easy for me, I spent 3 of my Winters in high school outside for Nordic skiing every day after school, even if it was below zero.  My coach said there is no such thing as bad weather if you dress right.  I think he is right about that.  I have done races in -15 degree weather and  survived without being too cold once I got going.  It is a little harder for me to get motivated to go out running in it though in recent years.  I have all of the gear and I have run in sub -20 degree temps before.  But you know how it goes...you wake up all cozy in your bed and you know you have to bundle up and go out the door and get blasted with cold.  But I am proud of myself, I got out last weekend when it was sub zero and ran.  I don't mind 10 degrees and above so much but the sub zero thing is intimidating because it is hard to dress warm enough but not so warm that you get super hot and can't drop your clothes somewhere.  The best thing about running when it is that cold?  nobody else is out, because all sane people are inside staying warm.  I like to be a little crazy though, and feel so much more accomplished when I go out and run when it is not perfect conditions. Sure the wind stings your face at first, but when you get going you warm up and enjoy the beauty of Winter.  If that doesn't work, I like to start thinking about recipes.  Like the peanut butter brownie cupcakes I made last weekend.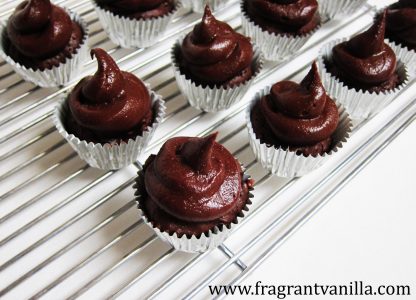 I use my running time to think up recipes among other things.  Brownies sounded good, and I hadn't made any in a while.  I was in the mood for something chocolaty and decadent.  The whole brownie making process makes me happy.  The love that goes into them, being in a warm kitchen, licking the last bit of batter from the bowl, the amazing aroma that fills your home.  I love it.  It seemed like the perfect thing to do on the last of my days off. I was going to make a pan of brownies, but I decided to make them into cute little mini cupcakes instead.  That way I could frost them with something luscious like a fudge frosting.  Peanut butter brownies were what I ended up making, because I was craving peanut butter as well and the combination is always  a hit among those that I share my desserts with.  On a side note, I love peanut butter so much I go through about a jar a week.  But luckily I make it myself, so it is less expensive.  I highly recommend doing so, it is so much more tasty than the store bought!  Just be sure to use organic peanuts (I buy the roasted).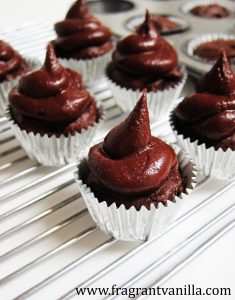 They baked up beautifully, and I ended up making a super decadent peanut butter fudge frosting to top them off.  They were sooo good!  I couldn't wait to share them with others so they could enjoy the deliciousness too!  These are pretty easy to make, and their small size makes them perfect for sharing or serving at a gathering. They were the perfect baking project for a cold Winter day, and came together in less than an hour!  Which is always good when you are hungry.
Vegan Mini Peanut Butter Brownie Cupcakes
Makes 24
Brownies:
1/2 cup avocado oil or olive oil
1/4 cup organic smooth peanut butter
1 cup coconut sugar
1/4 cup plus 2 Tbsp reduced aquafaba or 2 flax eggs*
2 teaspoon vanilla extract
1/2 cup cacao powder or unsweetened cocoa powder
1/4 teaspoon sea salt
Frosting:
1/2 cup smooth organic peanut butter
1/2 cup cacao powder or unsweetened cocoa powder
1/4 cup maple syrup
1/4 cup plus 2 Tbsp filtered water
pinch sea salt
Directions:
Whisk together the sugar, oil and peanut butter until well combined and the sugar is starting to break down. Add the aquafaba and vanilla and beat until smooth. Add the flour, cacao powder and sea salt and beat until smooth.
Spoon the batter into mini muffin tins.
Place in the oven, and Bake for about 12-15 minutes or until set (but do not over bake).  Let cool at least 1/2 an hour before frosting.
To make the frosting, whisk together all ingredients until smooth (adding a little more water if too thick, or more cacao powder if too thin, since peanut butters may vary in texture).
Pipe (I like to put mine in a ziplock bag with the tip cut off and squeeze it out) or spread the frosting over the brownies, and enjoy!
*The aquafaba is the liquid from cooked or canned chickpeas. You want it to be thick like egg whites. If you are wanting to make flax eggs, simply mix together 2 Tbsp ground flax seeds, and 6 Tbsp filtered water and let sit in the refrigerator for 15 minutes before using in the recipe.
(Visited 129 times, 1 visits today)