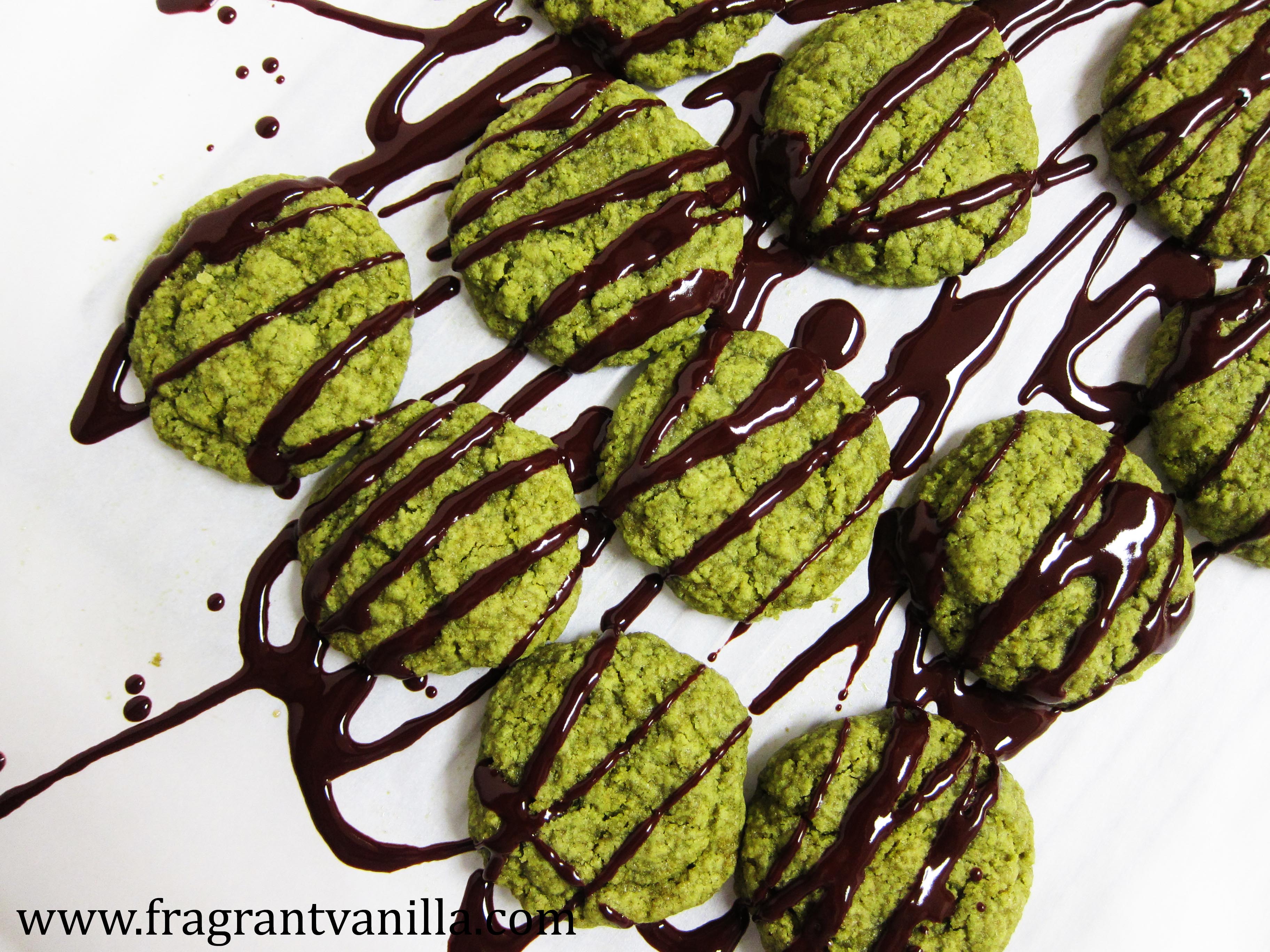 Vegan Matcha Mint Sugar Cookies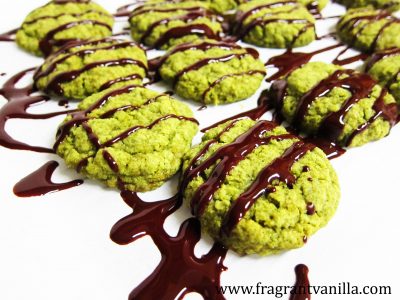 My Grandma had this amazing sugar cookie recipe, and I used to like to make it for every Holiday, and just switch up the sugar color on top or frost them with colored buttercream frosting. They were the most melt in your mouth delicious things, not surprising since they had loads of butter, eggs and powdered sugar.  I used to make these for people a lot, and on a few occasions people told me they ate the whole plate in one day.  It was usually the frosted ones, they were pretty addictive and irresistible.  I still like to make sugar cookies, but I have since revamped the recipe so that it fits in with my being vegan.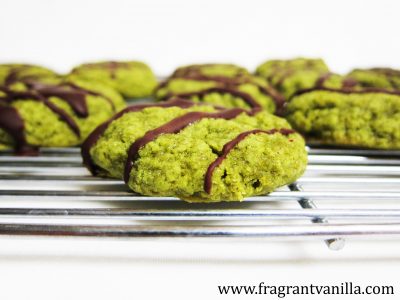 I had to make some for Christmas, it being the cookie baking time of the year, but instead of just plain ones, I decided to make some matcha mint ones!  Mint is an essential flavor of the Holidays, and I love matcha!  I have always been a big green tea fan, but matcha is even more vibrant!  Matcha lattes are amazing!  So anyways, back to the cookies. I used granulated xylitol in these instead of regular sugar because I don't use plain old regular sugar ever (unless I am making kombucha or sugar scrub), and I wanted the cookies to be a pretty green color and not brown.  Which they would have been had I used coconut sugar, which is usually my granulated sugar of choice.  The dough tasted wonderful!  I am a big cookie dough sampler...I like it more than baked cookies sometimes.  Once baked they filled my kitchen with the aroma of cheerful peppermint and sweet vanilla.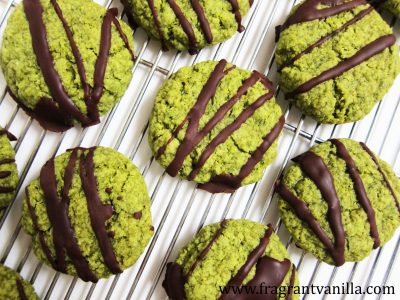 They would have been good just as is, but I couldn't resist drizzling them with dark chocolate.  White chocolate would have been good too, but I am in a dark chocolate sort of mood lately.  They turned out festive and delicious!  Melt in your mouth buttery (thanks to the coconut oil), and sweet!  Just what I look for in a Christmas cookie!  Definitely add them to your Holiday baking to make list!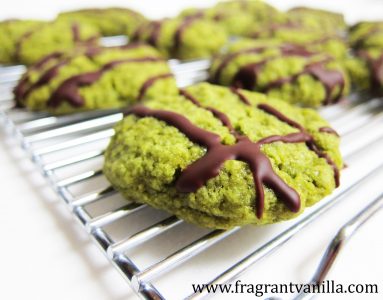 Vegan Matcha Mint Sugar Cookies
Makes 28 cookies
2 Tbsp ground flax seed
1/4 cup plus 2 Tbsp filtered water
1 cup virgin coconut oil, warmed to liquid
1 1/2 cups xylitol (coconut sugar may be used but keep in mind the cookies will not be the same pretty green color)
1 teaspoon vanilla extract
1 tsp peppermint extract
1 teaspoon baking soda
1/2 teaspoon sea salt
3 1/2 cups all purpose gluten free flour
In a small bowl, whisk together the flax seed and filtered water.  Set aside in the refrigerator for 15 minutes.
In a large bowl, mix coconut oil with xylitol and mix until well combined.
Mix in the vanilla extract and flax mixture until well combined.
Add the baking soda, salt, matcha, then the flour, a cup at a time, mixing between each addition, until well combined.
To bake, Preheat your oven to 350 degrees. Line 2 large baking sheets with parchment paper. Roll balls into about 1 1/2 inch balls, and place on prepared cookie sheets a couple inches apart. Bake for about 15-18 minutes, until puffed and just starting to brown slightly.  Remove from the oven and let cool on the pan a few minutes, then remove to a wire rack to cool.  Repeat with remaining cookies and let cool completely.
Melt the chocolate in the top of a double boiler (or your preferred method), and drizzle it over the tops of the  cookies.  Set on a parchment lined tray to set the chocolate (it will set faster if you pop them in the freezer for about 5 minutes).
(Visited 146 times, 1 visits today)