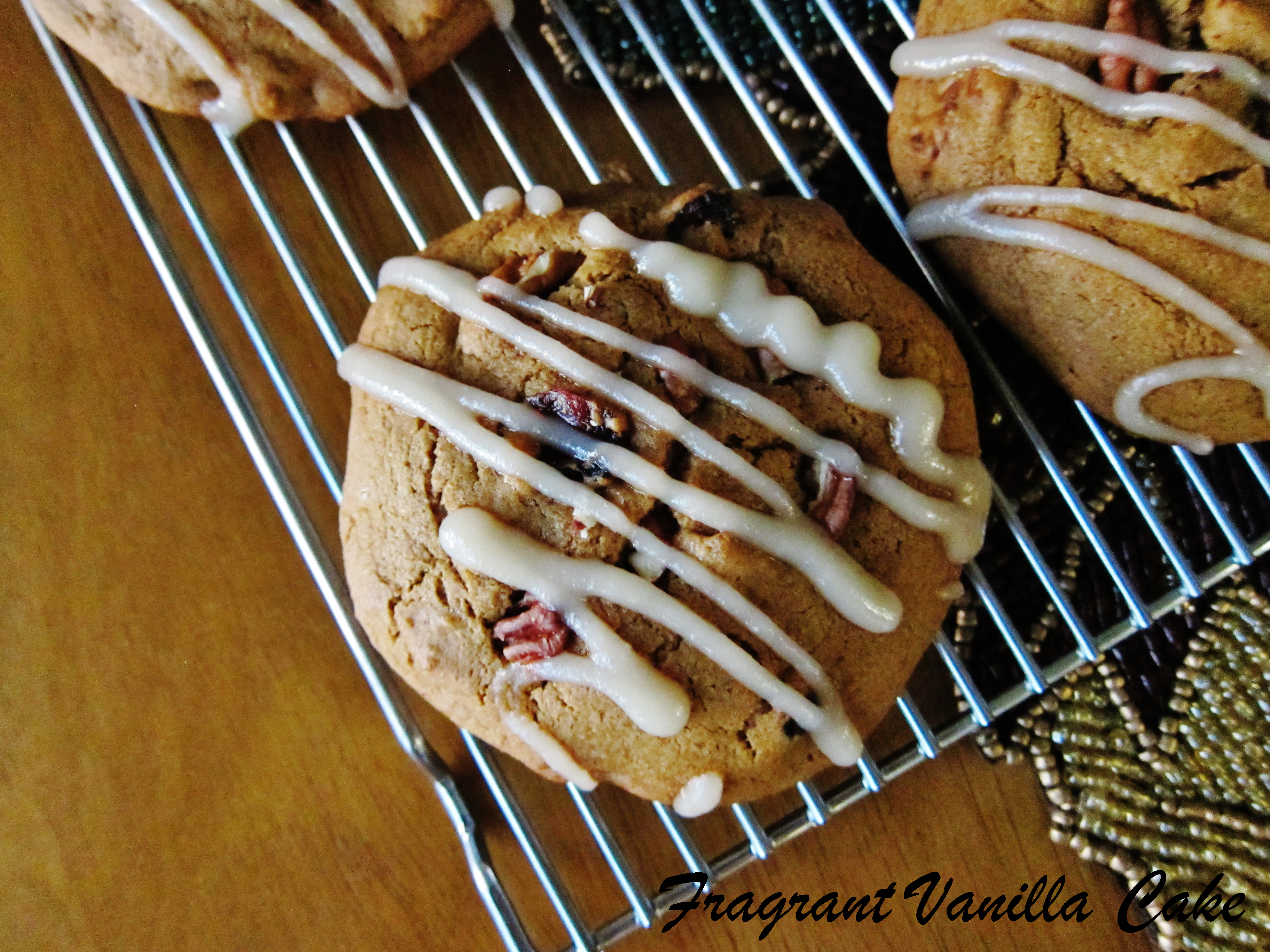 Vegan Maple Pecan Pumpkin Cookies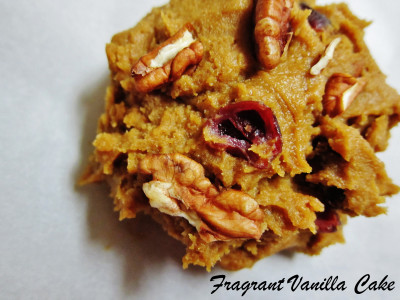 Happy first official day of Autumn!  Don't get me wrong, I enjoy Summer but crisp fall mornings are one of my favorite things.  I have been enjoying wearing sweatshirts and feeling a bit of a chill in the air.  This weather makes for great runs and comfortable walks, all the while crunching the leaves on the ground as you go and admiring the beautiful painted trees.  A few days back, I decided that it was close enough to Fall to bake pumpkin cookies.  Most of my days off involve some form of baking or another and this one was no exception.  My perfect day off is a long run, baking, enjoying the outdoors with my man, and relaxing with a home cooked meal.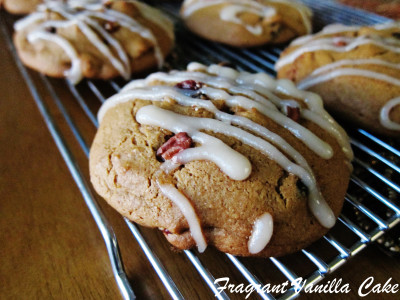 The last time I had made pumpkin cookies they were raw, but I decided to bake some this time, and jazz them up a bit.  I have always felt like pumpkin cookies are a little tougher than regular old drop cookies to make, because the batter seems to always be so wet and runny, but these turned out awesome and a little chilling quickly before baking did the trick.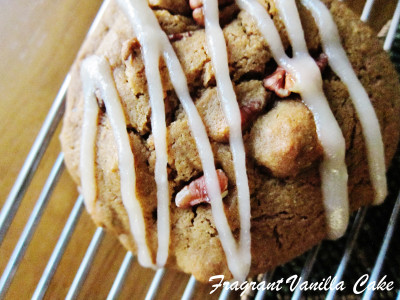 The dough tasted amazing.  The sort of thing that I can not get myself to stop sampling.  But no regrets it was sooo good.  I stirred in pecans and cranberries and scented the dough with vanilla, maple and the classic pumpkin spices.  They baked up beautifully.  Pillowy yet crunchy on the outside as the perfect pumpkin cookie (in my opinion) should be.  I then drizzled them with a maple glaze and they were just as I had envisioned them to be in my head before I made them. Which is always a good thing because sometimes things totally don't turn out as I had wished.  They smell of Autumn, and I can imagine no better thing to enjoy on a chilly afternoon with a mug of hot apple cider...which I am really craving now so I am going to have to get some soon!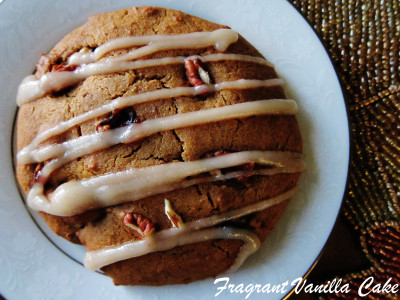 Vegan Maple Pecan Pumpkin Cookies
Makes 16 large cookies
2 Tbsp ground flaxseed
1/4 cup plus 2 Tbsp filtered water
1 cup coconut oil, warmed to liquid
2 cups coconut sugar
2 tsp pure vanilla extract
1 tsp maple extract
1 cup pumpkin puree
4 cups gluten free all purpose flour
2 tsp baking soda
1/2 tsp sea salt
1 Tbsp cinnamon
2 tsp ground ginger
1/2 tsp ground nutmeg
1/2 tsp cloves
2 cups chopped pecans
1 cup dried cranberries
Glaze:
2 Tbsp coconut butter, warmed to liquid
1 Tbsp maple syrup
pinch sea salt
3 Tbsp filtered water (or as needed)
Pre heat the oven to 350F degrees. Line 2 baking pans with parchment paper.
Whisk together the flax seed and water and set aside in the refrigerator for 15 minutes.
In a large bowl, whisk together coconut oil and sugar until blended.  Then add the vanilla and maple extracts, flax mixture and pumpkin and whisk until smooth. Add the flour, baking soda, spices, and sea salt and mix until smooth.  Stir in the pecans and cranberries.
Chill the dough for about 10-15 minutes until it becomes thicker (like the texture of regular chocolate chip cookie dough), then drop the cookie dough by the scant 1/4 cup on the prepared baking sheets, leaving a lot of space between cookies (I got about 8 per pan).  Bake for 15-18 minutes until cooked through and lightly browned.  Remove from oven and let cool.
To make the glaze, whisk together all ingredients until smooth adding more water if necessary to create a pourable glaze.  Drizzle over the cookies, and allow to set (you may pop them in the freezer for about 5 minutes to make it set faster).  Store cookies in an airtight container for 1 week.
(Visited 335 times, 1 visits today)