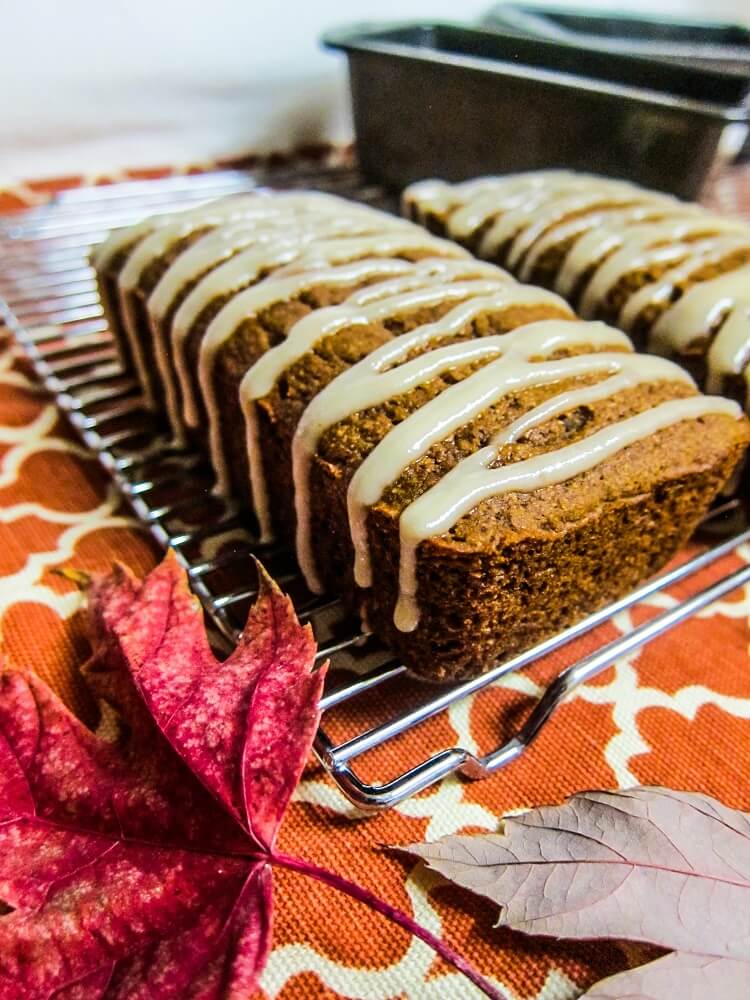 Vegan Maple Cinnamon Sweet Potato Bread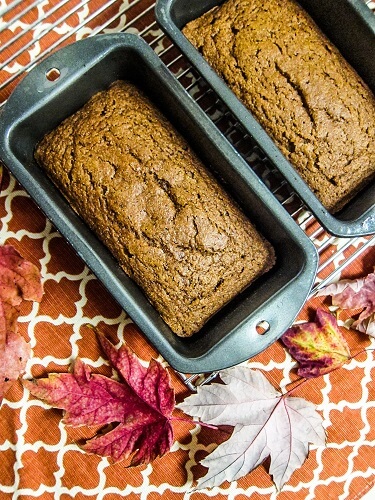 Sweet potatoes are one of my all time favorite things to eat.  Baked to perfection with the sweet flavors intensified, then stuffed, or mashed with a hint of lime and sea salt, or cut into yam fries and baked, or roasted crispy in salads, or in chunks in soups...the possibilities are endless and I include them in my savory dishes all the time.  It is rare that I have some leftover, but on the occasion that I do, I always find uses for them.  I love them in sweet things as well, so I had some leftover and I decided to make some maple cinnamon sweet potato bread.  You know, like banana bread, but with sweet potatoes instead of bananas, and with some delicious maple added.  I don't make sweet quick breads often, but when I do I always appreciate them.  They remind me of when I used to bake banana bread or pumpkin bread with my Mom when I was little and I would get super excited about it. They are so easy to make and so good!
This one comes together in less than an hour, and you can be enjoying warm bread quick! This bread happens to be gluten free and oil free  but you would never guess by tasting it.  I used Bob's Red Mill all purpose gluten free baking flour in case you are wondering what brand. I use this in most of my cakes and they always come out with a nice texture. I wanted this bread to have lots of maple flavor, so I used maple sugar in the batter as well as a bit of maple extract. I added also a bit of warming spices in the form of cinnamon and nutmeg since they are so lovely with sweet potatoes.  Instead of the oil that would be in a traditional quick bread recipe I added some almond butter instead.  I like to swap out oil for nut butter sometimes because I always have it on hand and I feel like it is a bit better for you since it has protein and healthier fats.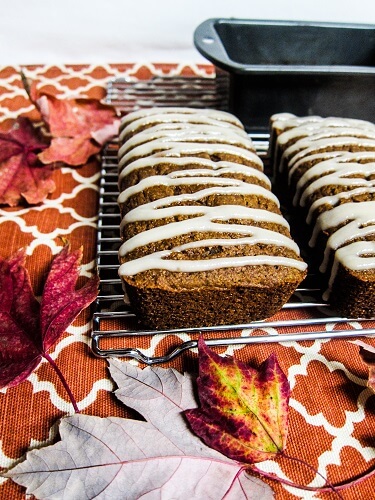 The batter for these tasted delicious so I knew they would be awesome once baked.  They filled my kitchen with the most heavenly aroma!  Once they were done baking I thought they deserved a maple glaze to make them prettier as well!  They were so good!  Moist and soft with a light texture, lightly spiced and sweet with maple.  These would be the perfect thing to make if you have leftover mashed sweet potatoes from Thanksgiving!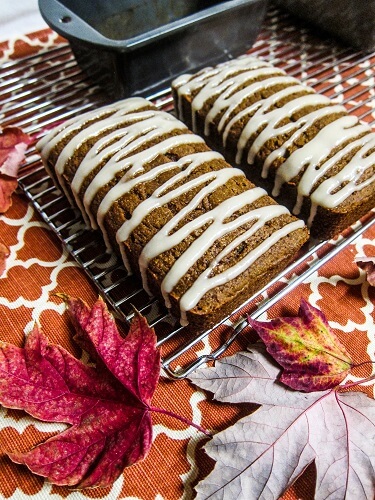 Vegan Maple Cinnamon Sweet Potato Bread
Makes 4 mini loaves
Ingredients:
1 1/2 cups gluten free all purpose flour
1 cup maple sugar or coconut sugar
2 Tbsp cinnamon
1/2 tsp ground nutmeg
1 tsp baking soda
1 tsp baking powder
1/2 tsp sea salt
3/4 cup pureed sweet potatoes
1/4 cup almond butter
1 Tbsp pure vanilla extract
1 tsp maple extract
1/2 cup + 2 Tbsp filtered water
2 Tbsp apple cider vinegar
2 Tbsp coconut butter
2 tsp maple syrup
1/2 tsp vanilla
2 Tbsp filtered water (or as needed)
Instructions:
Preheat the oven to 350F degrees and position rack in center of oven. Oil four small bundt pans.
Whisk flour, baking soda, spices, salt, and sugar in a large bowl to blend well.
Whisk sweet potatoes, nut butter, and vanilla extract together in small bowl to blend well, then whisk into the flour mixture until well blended.
Whisk in cider vinegar until pale swirls form in the batter and it is well combined.
Transfer batter to prepared pans and bake until tester inserted into center comes out clean, about 25 minutes.
Remove from the oven, and cool in pan on rack, about 30 minutes. Then un-mold.
To make the glaze, whisk together coconut butter, maple syrup, vanilla and water until smooth (adding a little more water if needed to create a smooth pour-able glaze), and drizzle over the breads.
Enjoy!
(Visited 457 times, 1 visits today)