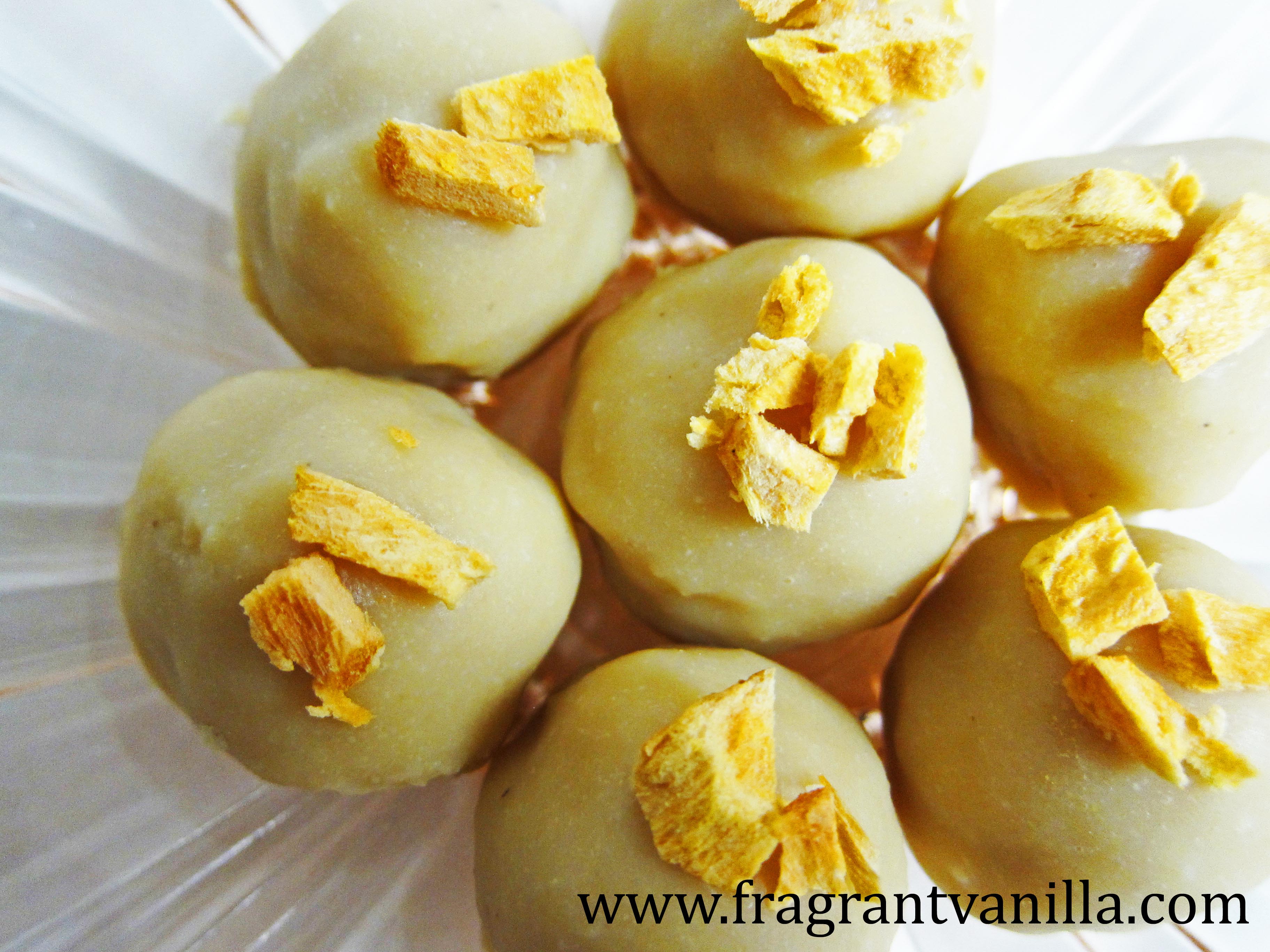 Vegan Mango Pineapple White Chocolates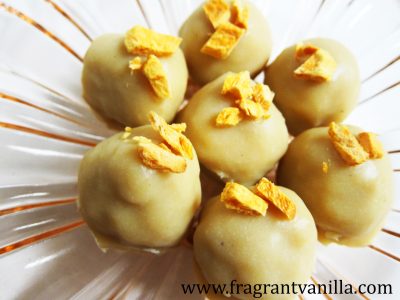 When I was little, my Mom always packed little delicious snacks in my lunch.  Sometimes it was veggies, but when I was younger, I was quite the junk food junkie, so I would ask for things like chips or cheese crackers a lot.  I didn't get a lot of fruit, because that tended to go bad faster and I wasn't a fan of things like brown cut up apples.  For kids now, there are much better products on the market, like Crispy Green freeze dried fruit. The only ingredient?  Just the dried fruit, and that I appreciate because a lot of dried fruit is sweetened. They even have little individual serving packets that are perfect for lunches! They are perfect for adding a sweet and healthy treat to your lunch! The company Crispy Green is a part of the Power Your Lunchbox Pledge that is going on right now, and if healthy lunches are important to you and your family go check it out. They sent me some to try, and I am a big fan of freeze dried fruit so I was all for it.  They sent me mango, pineapple, and apple, all of which were delicious!
I like it stirred into my overnight oats, because it rehydrates well and adds lots of flavor, but I also like to use it in recipes where I want fruit flavor but I don't want to add a lot of additional moisture.  Like frostings, or chocolates. I made some really delicious mango pineapple white chocolates with it, and they were delicious so I had to share the recipe with you all!  Just in time for Valentine's Day!  Because as far as I am concerned Valentine's day is a good reason to make chocolates.  When I was younger that is what I was excited about.  In elementary school, we would trade candy and cards, and I could have cared less about the mushy side of V-day but the candy was something that made me happy.  Now, I like to make candy for those I love and give it to them to enjoy.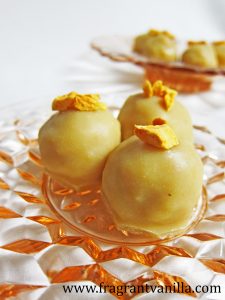 The white chocolate was delicious with the tropical mango and pineapple!  I make a lot of dark chocolate, so it can be nice to have some white chocolate goodness like these once in a while.  If you would like to try these out, you can find some Crispy Green for yourself on Amazon.  Or, you can enter my giveaway and try to win some!  I am giving away a Crispy Green prize pack including a lunch bag along with their new Tropical Variety Box of dried fruit packs (apple, mango and pineapple).  Open to US residents only please, to enter, scroll down to the bottom of the page.  Good Luck!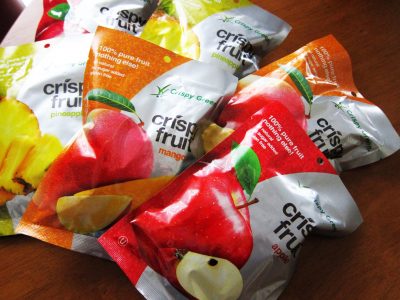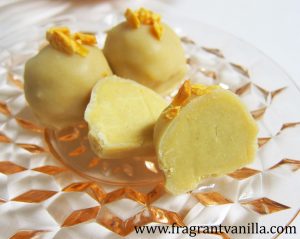 Vegan Mango Pineapple White Chocolates
Makes 10
Ingredients:
White Chocolate:
1/2 cup cacao butter (4 oz)
1/4 cup raw cashew butter
1/2 cup coconut butter
2 tsp pure vanilla extract
1/4 cup maple syrup
Filling:
1 10g pkg Crispy Green pineapple
1 10g pkg Crispy Green mango
1/4 cup filtered water
Directions:
Combine all of the white chocolate ingredients over a double boiler, and whisk until smooth.  Divide between 2 bowls.
Pulverize the mango and pineapple in a blender until fine, then whisk into one of the bowls of chocolate along with the water. Place the bowl with the fruit in the freezer for about 15-20 minutes until it is firm enough to scoop. Scoop into 10 balls, rolling them with your hands until smooth and place on a parchment lined tray, and place back into the freezer until firm, about 30 minutes.
Once the filling has firmed up, dip each chocolate into the remaining melted white chocolate (if it has gotten too cool and is firming up, warm it a little more over the double boiler) being sure to let the excess drain off, and place back onto the tray (I like to set mine on a fork to allow it to drain better). Once they are all dipped, set them in the freezer until hardened.
Store any leftover truffles in the refrigerator.
(Visited 96 times, 1 visits today)