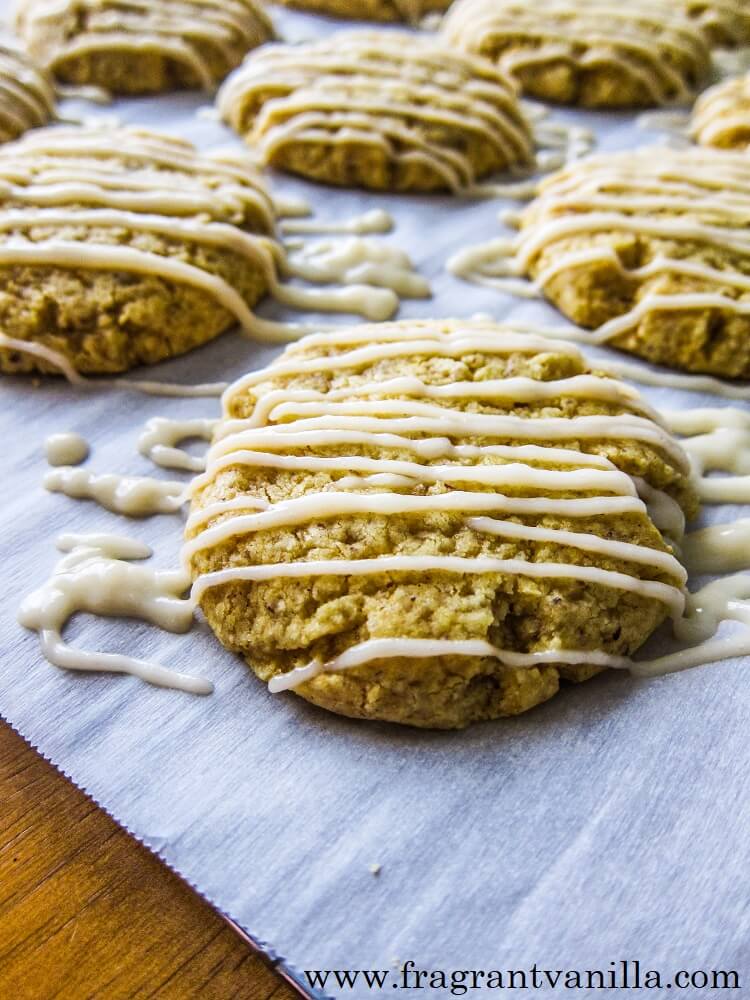 Vegan Lemon Sugar Cookies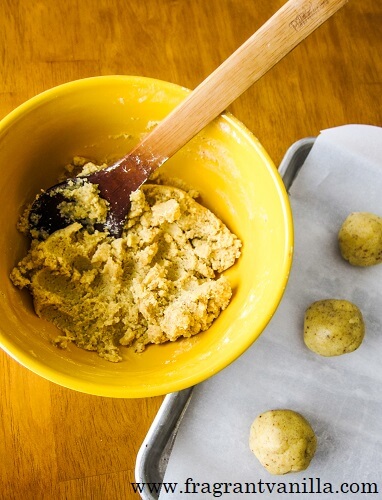 I have always loved all things lemon.  Most likely it is inherited, because my Grandma loved lemon desserts, and my Mom does too.  None of that weak artificially lemon stuff either, it had to be real tart lemon, and plenty of it.  The fake stuff just isn't the same.  I still feel that way.  I like my lemon meringue pie and lemon bars to have loads of flavor.  Lemon also makes me think of Spring.  I know citrus is in season mid Winter here, but I feel like that extends into Spring, and right now we have 8 inches of snow on the ground and it was in the single digits (Fahrenheit) this morning.  I am so ready for the snow to leave and green grass.  But in the mean time, I decided to stay inside and bake some lemon cookies. I had a bag of lemons on hand, so it was perfect!  I have been wanting to make some lemon sugar cookies for a while now, because the deli I work in makes some and they always smell amazing but they are not vegan, so I always tell myself I need to make my own.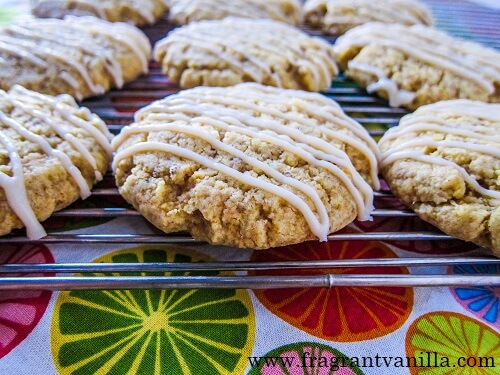 They are actually pretty simple to make, I just used my classic vegan sugar cookie dough.  I use xylitol, because it gives the cookies the same pale color that regular sugar would.  I like them to look like my Grandma's sugar cookies.  But if you don't care for xylitol, and would rather use coconut sugar or maple sugar go right ahead. Just keep in mind the cookies will turn brown.  The dough for these tastes amazing by the way, which is important to me, because I love cookie dough!  This dough is fragrant with lemon thanks to the large amount of zest I include in them.  My kitchen smelled amazing while they were baking and I could not wait to try them.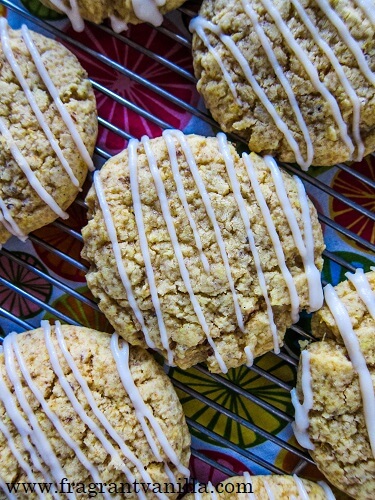 But first, they had to cool, and I wanted to give them a glaze to make them pretty, and give them even more lemon flavor. So, I made a simple glaze of coconut butter, lemon juice, and maple syrup and it was perfect!  They turned out even better than I imagined.  A nice buttery rich texture, plenty of lemon aroma and flavor and a hint of sweet vanilla. Maybe it is snowing where you live and you need a little sunshine too.  If so, give these a try! They taste like sunshine!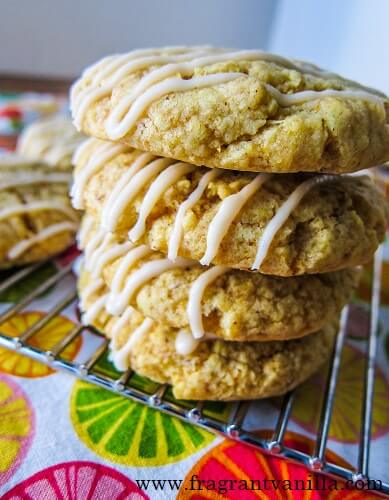 Vegan Lemon Sugar Cookies
Makes 24 cookies
Ingredients:
Cookies:
2 Tbsp ground golden flax seed
1/4 cup plus 1 Tbsp filtered water
1 Tbsp lemon juice
2 Tbsp lemon zest
1 cup virgin coconut oil, warmed to liquid
1 1/2 cups xylitol* (coconut sugar may be used but keep in mind the cookies will not be the same pretty yellow color)
1 teaspoon vanilla extract
1 teaspoon baking soda
1/2 teaspoon sea salt
1/8 tsp turmeric powder (optional for color)
3 1/2 cups all purpose gluten free flour
Glaze:
1/4 cup plus 2 Tbsp coconut butter, warmed to liquid
3 Tbsp lemon juice
1 Tbsp maple syrup
Instructions:
In a small bowl, whisk together the flax seed, filtered water and lemon juice and zest.  Set aside in the refrigerator for 15 minutes.
In a large bowl, mix coconut oil with xylitol and mix until well combined.
Mix in the vanilla extract and flax mixture until well combined.
Add the baking soda, salt, turmeric then the flour, a cup at a time, mixing between each addition, until well combined.
To bake, Preheat your oven to 350 degrees. Line 2 large baking sheets with parchment paper. Roll balls into about 1 1/2 inch balls, and place on prepared cookie sheets a couple inches apart.
Place in the oven, and bake for about 15-18 minutes, until puffed and just starting to brown slightly.  Remove from the oven and let cool on the pan a few minutes, then remove to a wire rack to cool.  Repeat with remaining cookies and let cool completely.
To make the glaze, whisk all of the ingredients together (if it seems too thick to drizzle, add a little more lemon juice to it).
Drizzle the glaze over the cookies.
Place the cookies in the freezer until the glaze is set.
Enjoy!
*Do not feed these cookies to dogs, xylitol is toxic to dogs similar to how chocolate is.
(Visited 148 times, 1 visits today)