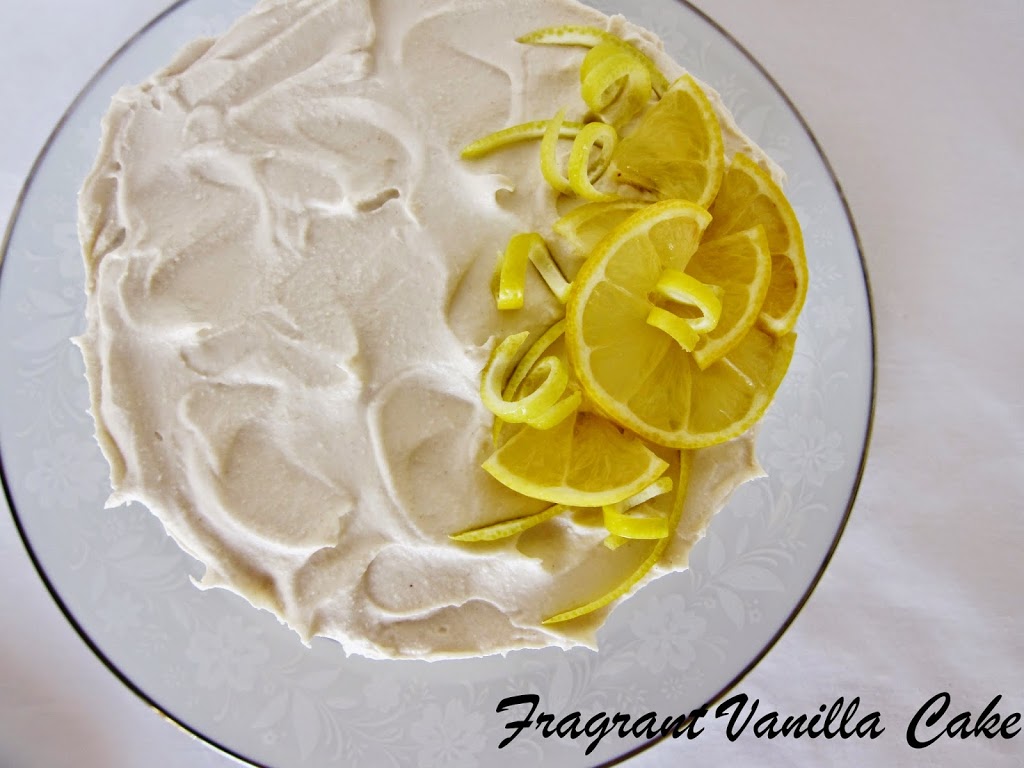 Vegan Lemon Poppy Seed Cake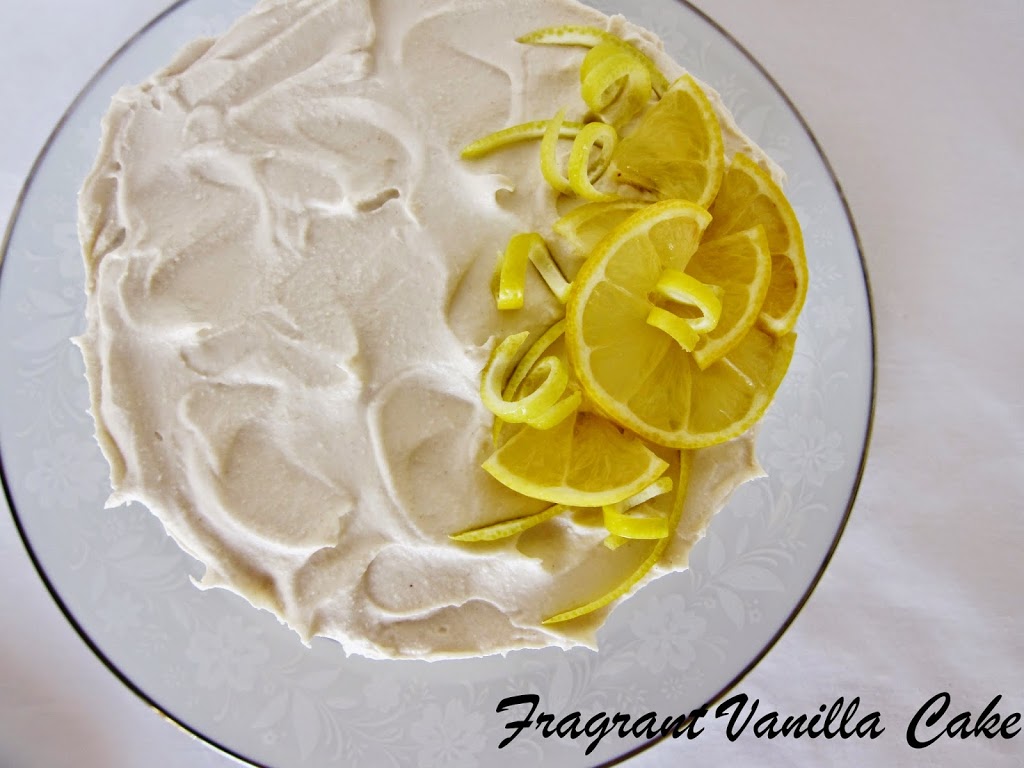 Being cooped up inside when it is negative degrees outside makes me want to create things.  Don't worry, I am not vegging out in front of the TV, I still get my runs in on the treadmill and I am finding new things to clean and go through getting rid of things I no longer use.  Because that is what the new year is for right?  Cleaning out the old.  Anyways, back to the creating things.  I always loved lemon poppy seed muffins as a child.  There was something heavenly about the pop of tartness along with the sweetness in the flavor and the crunch of the poppy seeds that was wonderful. I haven't made muffins in a while, but I have been waiting until lemon season to make something lemon poppy seed. It ended up being a bit grander than a muffin though.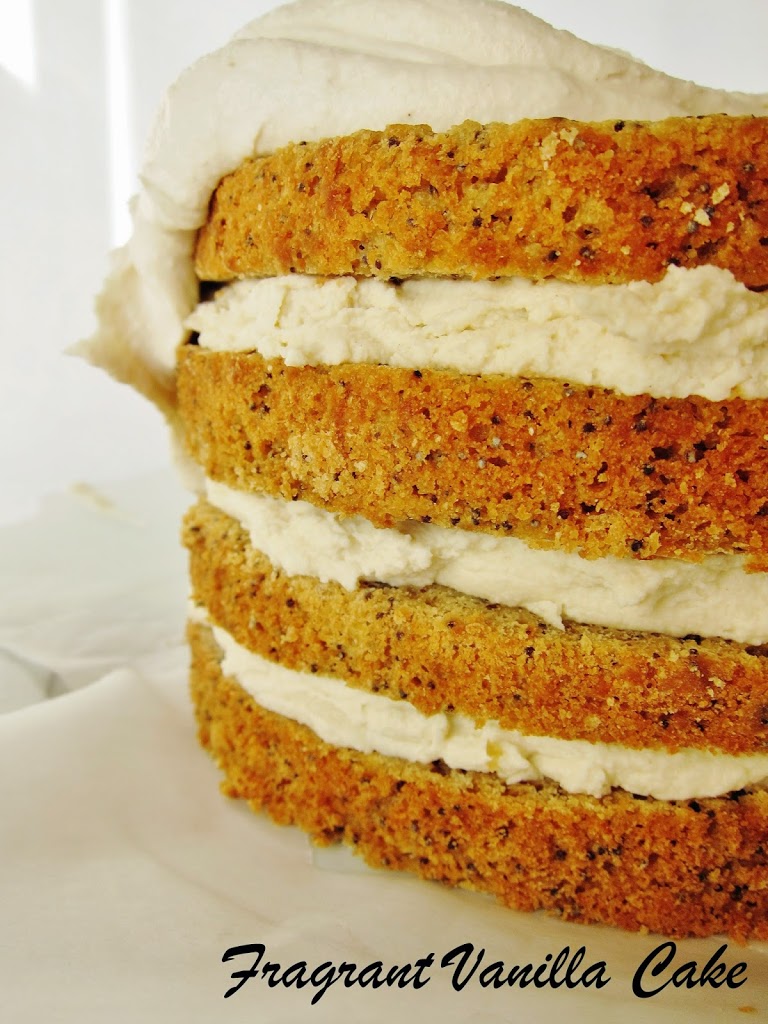 Luscious lemon poppy seed cake.  This is what I decided to make last week, a little lemony ray of sunshine for making the being stuck indoors due to the cold not so bad. For the lemon cake layers,  I used my basic vegan gluten free cake batter laced with lemon zest and juice, and of course the poppy seeds. Also a touch of almond extract because I love it with this flavor combination.  I frosted it with plenty of luscious, creamy coconut frosting laced with lemon as well.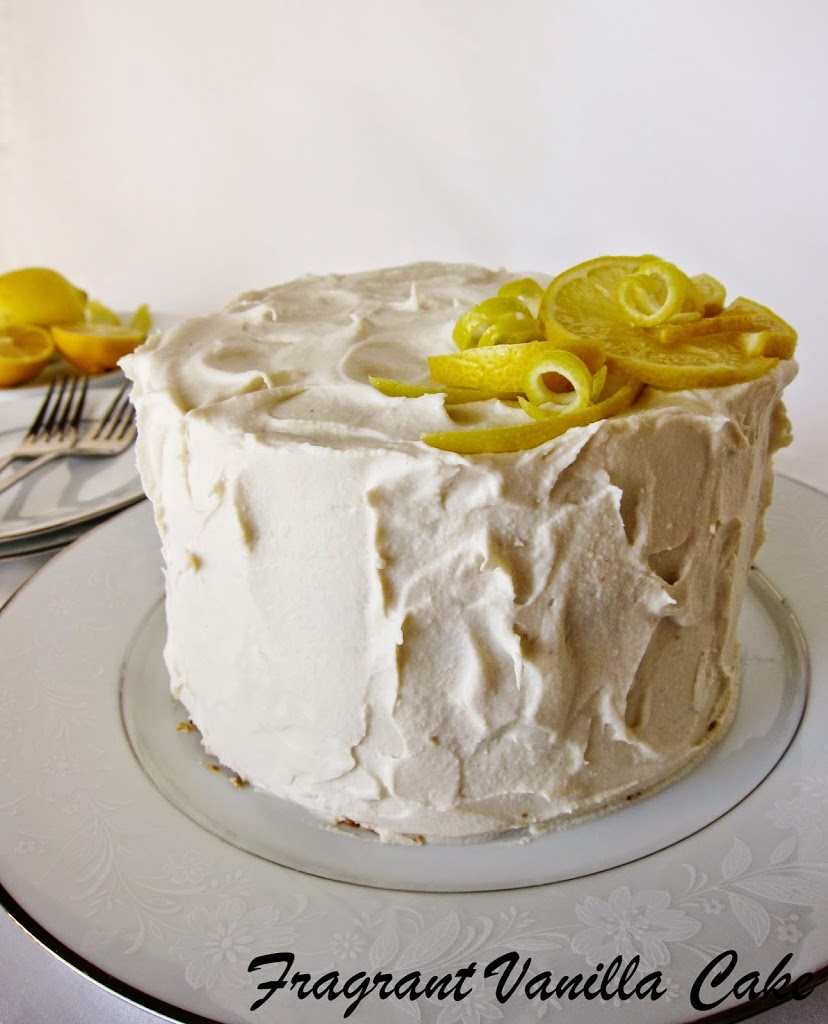 This cake was a lemon masterpiece if  I do say so myself.  Lemon poppy seed, oh how I have missed you, and I am happy I chose to bring you back into my life this week.  If you love lemon the way I do, you must try this cake.  Sooo amazingly heavenly!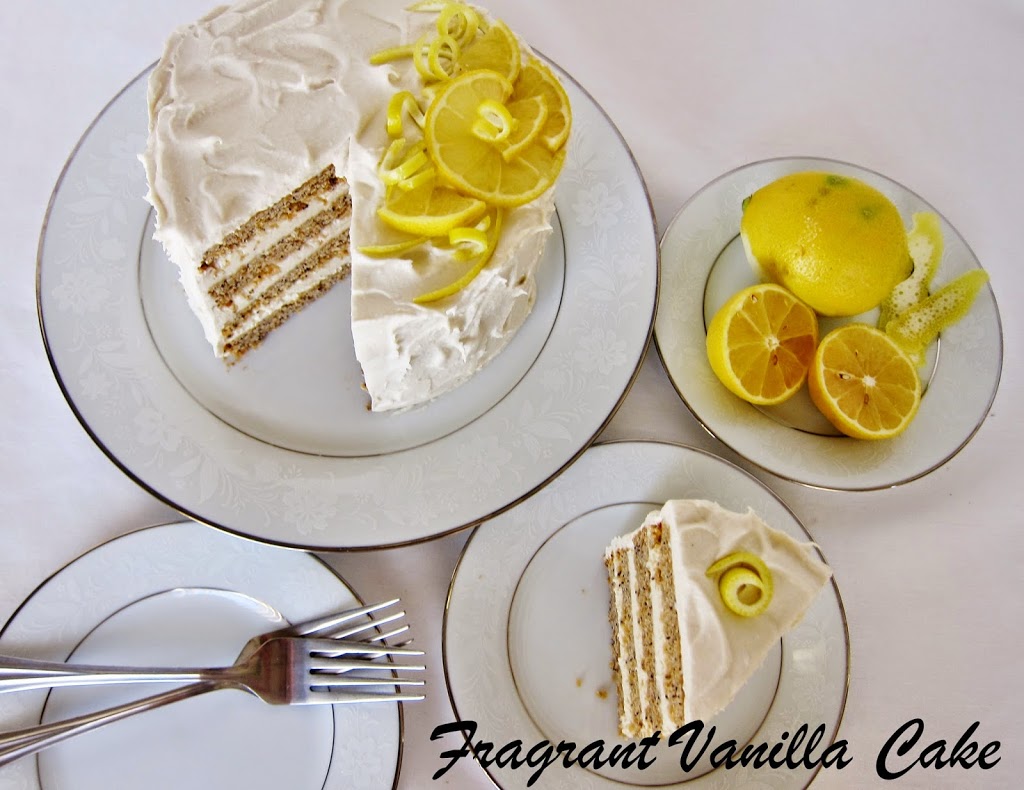 Vegan Lemon Poppy Seed Cake
Makes 1 6 inch 4 layer cake
Cake:
1 3/4 cups Bob's Red Mill All Purpose Gluten Free Flour
1/2 cup plus 2 Tbsp coconut milk
1 Tbsp organic lemon zest
1/2 cup lemon juice
1 Tbsp pure vanilla extract
1/2 tsp almond extract
1/4 cup poppy seeds
Frosting:
4 cups young coconut meat*
2 cups raw cashews, soaked at least 4 hours and drained well 
1/2 cup coconut water
1/4 cup lemon juice
2 Tbsp fresh lemon zest
3/4 raw coconut nectar, maple syrup or agave nectar
1/2  tsp sea salt
seeds of one vanilla bean, or 1 Tbsp pure vanilla extract
3/4 cup 
coconut butter
, warmed to liquid
Preheat the oven to 375 degrees and position rack in center of oven. Line two six-inch-diameter cake pans with 2-inch-high sides with parchment paper. Coat parchment paper and pan sides with nonstick spray. Whisk flour, baking soda, sea salt, and sugar in a large bowl to blend well. Whisk oil, zest, coconut milk, lemon juice, vanilla extract together in small bowl to blend well, then whisk into the flour mixture along with the poppy seeds until well blended. Transfer cake batter to prepared pan and bake cakes until tester inserted into center comes out clean, about 25-30 minutes. Cool cake completely in pan on rack, about 1 hour. Cut around sides of pan to loosen. Turn cake out onto platter; peel off parchment paper. Let cool completely, then place in the fridge to chill until very cold to make slicing easier. When chilled, slice cakes horizontally in half so that you have 4 layers.
Meanwhile, to make the frosting, combine all ingredients but the coconut butter in a food processor and process until smooth.  With the motor running, add the coconut butter and process a minute more.  Pour the cream into a bowl and let sit in the fridge until the consistency of whipped cream.
When ready to frost, place one cake layer on a plate. spread frosting about 1/2 inch thick over the first layer, then top with the second.  Repeat the frosting, then another cake layer, then more frosting then the last cake layer. Spread frosting over the top and down the sides of the cake.  Store cake in the fridge.
*If you do not have access to young coconut meat, you can use 4 cups soaked cashews instead along with the other cashews.
**if you would like a 4 layer 9 inch cake, double this entire recipe and bake in two 9 inch cake pans.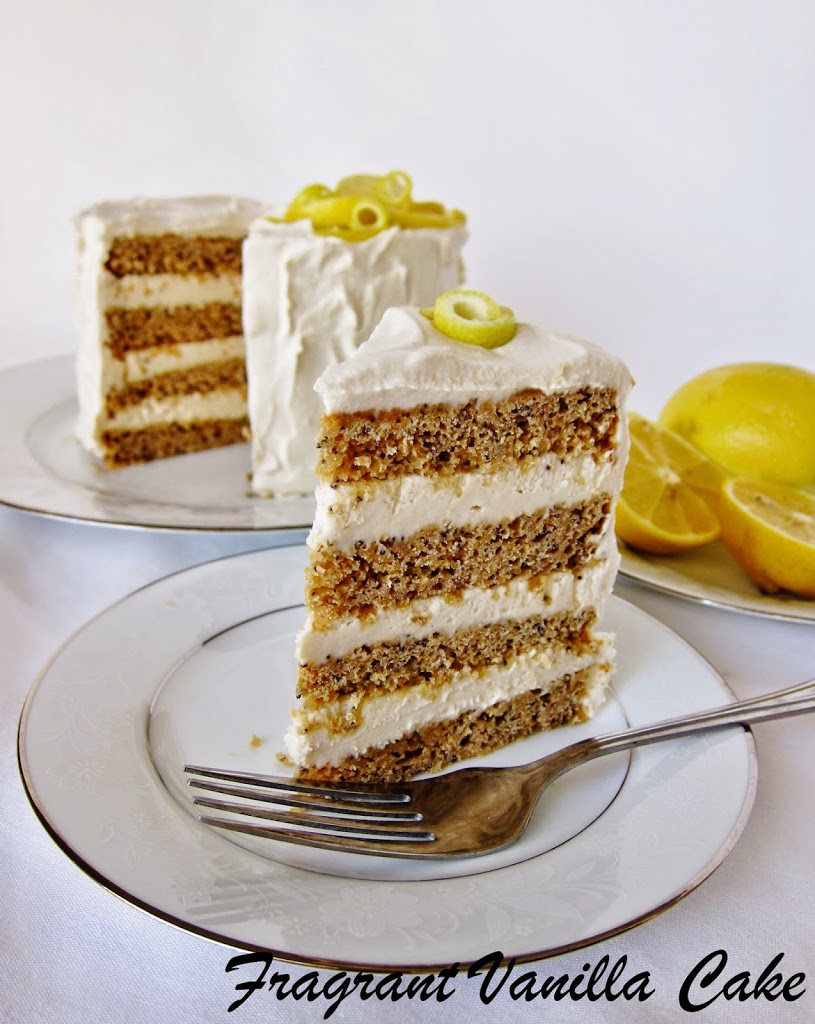 (Visited 453 times, 1 visits today)