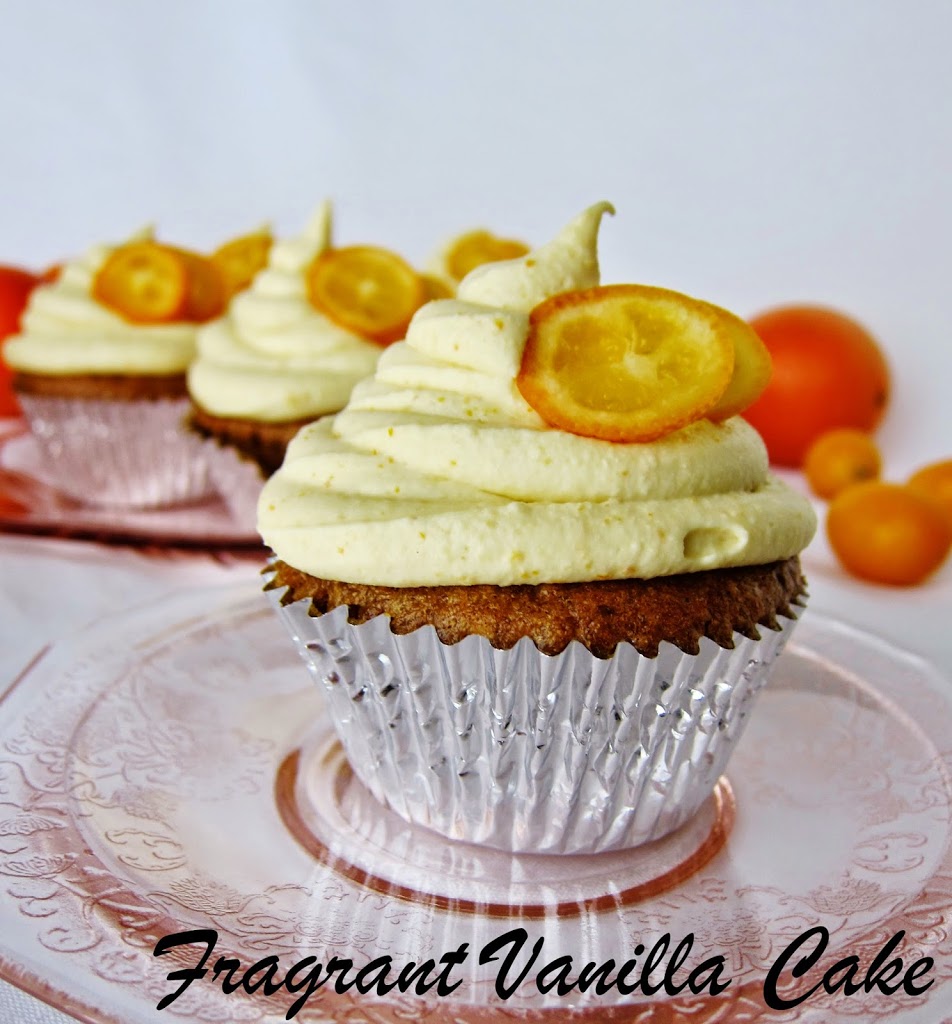 Vegan Kumquat Orange Cupcakes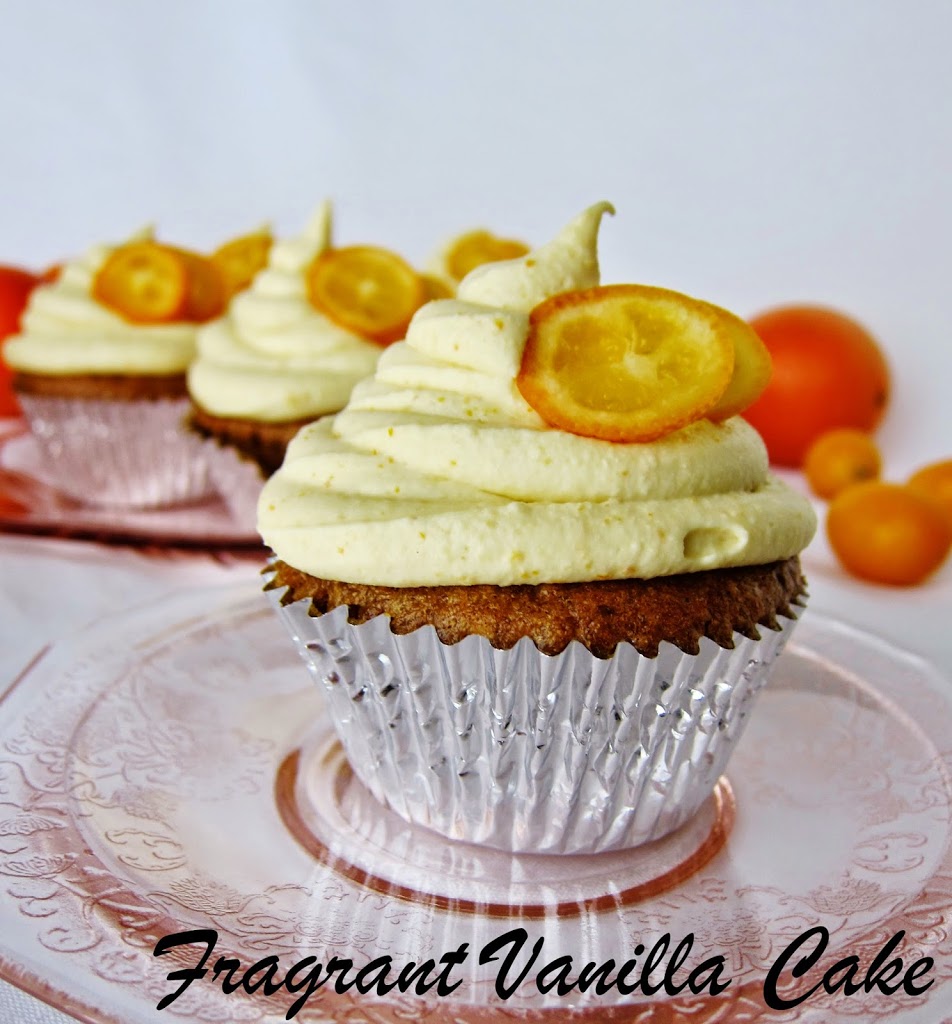 Kumquats are like nature's candy.  I say that about a lot of fruits, but seriously there is nothing like the tart sweet burst of flavor that explodes into your mouth when you bite into one.  They are the perfect little package of deliciousness.  I admit I get quite excited when I see the first organic kumquats of the season at the store. They might be a bit spendy but so worth the splurge because they are so tasty.  I bought myself a bag last week after my first sighting of them, and I decided that they deserved to be used in a delicious dessert (at least the ones that were left after snacking).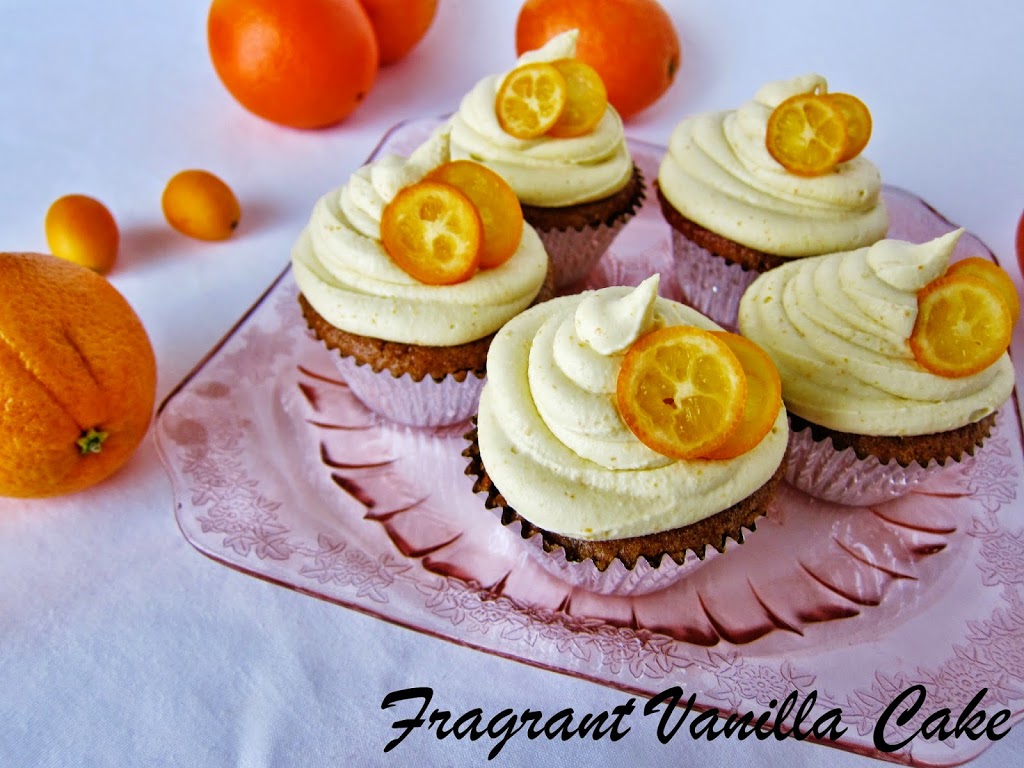 Cupcakes were my dessert of choice!  I thought I could combine them with a bit of orange and create a citrusy masterpiece.  I actually pureed the kumquats into the cake batter so that all of there flavor was throughout the cake.  It tasted amazing.  I did something a little different also and added olive oil instead of the usual coconut or almond oils I use because I love it with citrus in baked cakes and it created the most wonderful soft moist texture.  These were simply heavenly. I shared them with my Mother who I am sure I inherited my love of citrus from and she thought they were wonderful.  If you need a little sunshine in your wintery day, these should be your next project.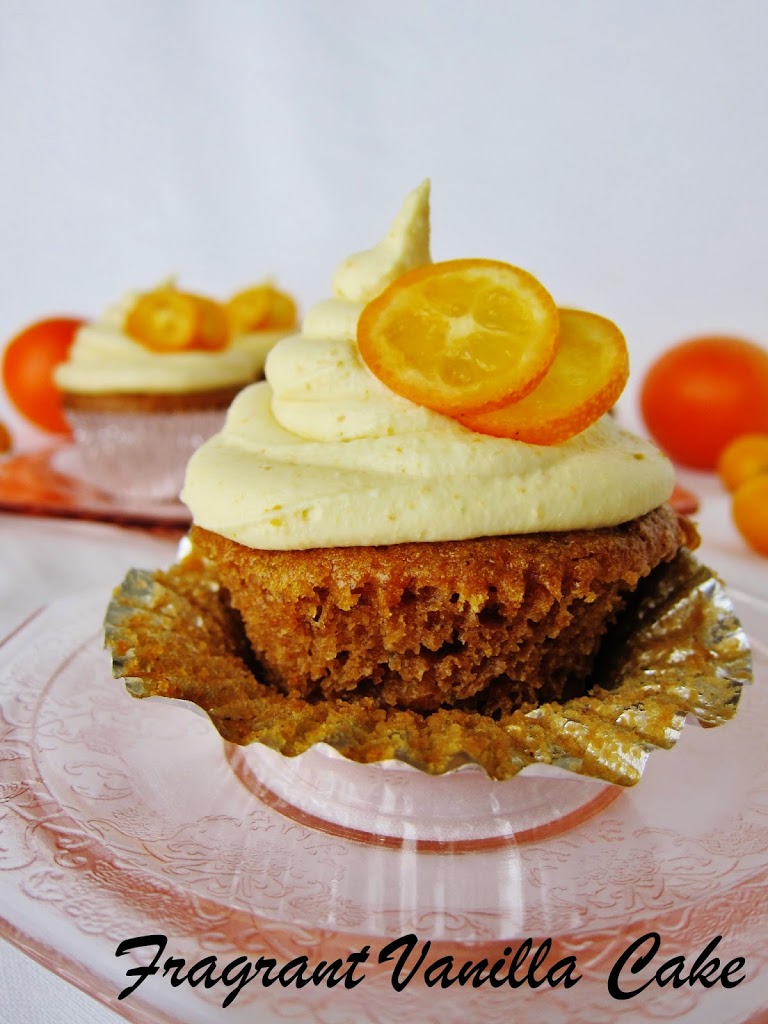 Vegan Kumquat Orange Cupcakes (gluten free)
Makes 8
Cupcakes:
3/4 cup plus 2 Tbsp Bob's Red Mill All Purpose Baking Flour
1/2 tsp baking soda
1/4 tsp baking powder
1/4 tsp sea salt
1/2 cup coconut sugar
1/4 cup olive oil
1/4 cup orange juice
1/4 cup organic kumquats
2 tsp pure vanilla extract
1/2 Tbsp cider vinegar
Frosting:
1 1/2 cups thick coconut milk (from the top of a chilled can, about two 15 oz cans worth)
1 cup coconut butter (not oil) warmed to liquid
1/2 cup orange juice
1 cup organic kumquats
a pinch sea salt
1/3 cup maple syrup
Preheat the oven to 375 degrees and position rack in center of oven. Line two 12 hole mini muffin pans with foil liners. Whisk flour, baking soda, sea salt, and sugar in a large bowl to blend well. Combine oil, juice, kumquats and vanilla extract, together in a food processor or blender and blend until smooth, then whisk into the flour mixture until well blended. Whisk in vinegar and stir quickly. Transfer cake batter to prepared tins, filling 2/3 full and bake 10 minutes until tester inserted into center of one comes out clean. Cool cupcakes completely
To make frosting, combine all ingredients in a high speed blender or food processor and blend until smooth.  Place in a bowl and allow to chill in the freezer until the frosting becomes thicker, whisking about every 15 minutes (it should take about 45 minutes to an hour).  Using a pastry bag and large tip, pipe the frosting into swirls on top of each cupcake.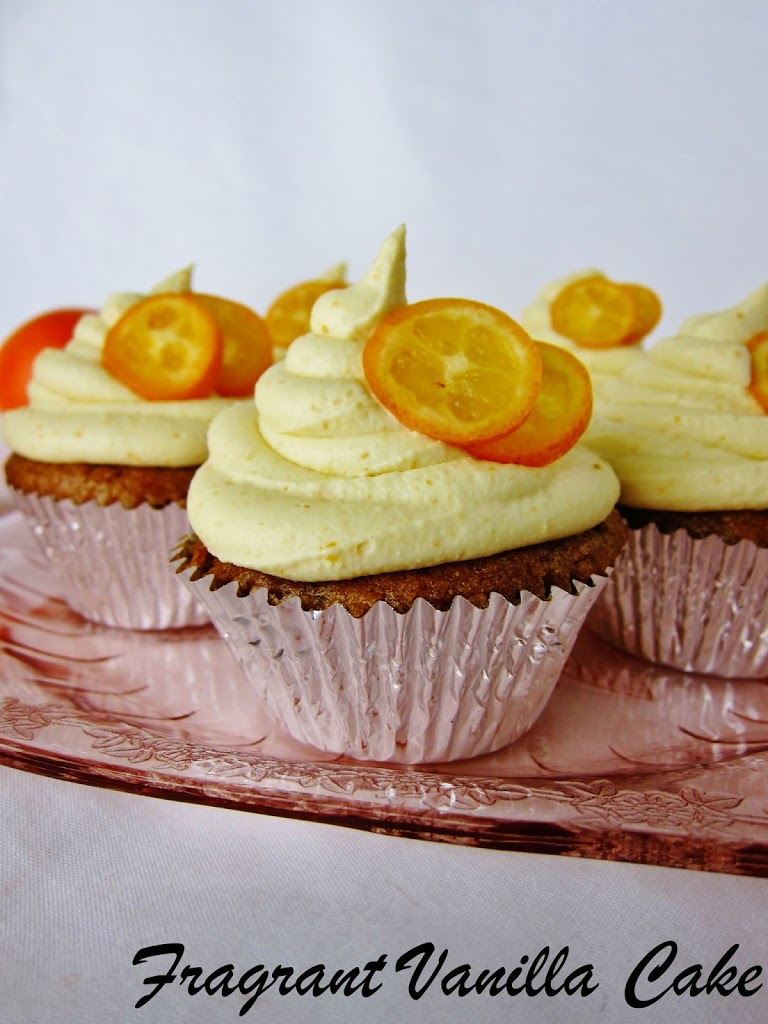 (Visited 788 times, 1 visits today)