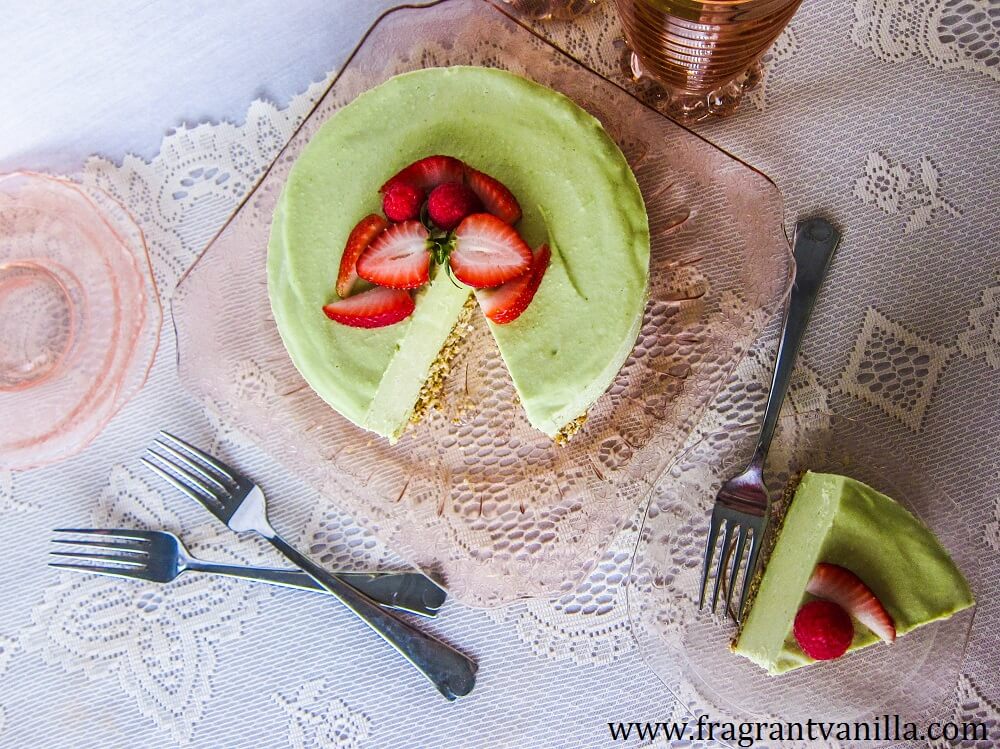 Vegan Key Lime Cheesecake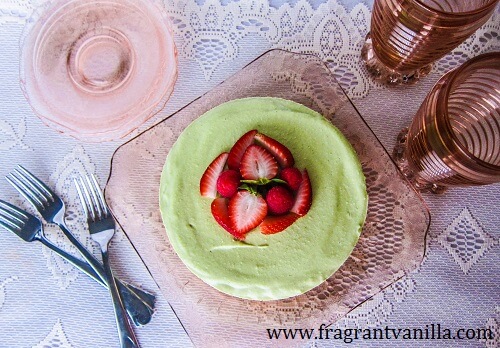 I can not believe Easter was last weekend!  The weeks have been flying by lately, and now it is starting to finally green up outside, so it is fitting I guess.  It always feels a little odd when Easter falls in March and it is still cold and brown outside.  I see flowers starting to come up and leaves starting to sprout and that makes me happy.  I have been enjoying my runs and walks outside more now that it is not just brown, at least on the days it is sunny and not raining.  So, since Easter was last weekend, I had to make something really good for dessert.  I didn't make anything to extravagant for dinner, just a roasted vegetable lentil salad (because I wanted to spend time doing things besides cooking), so the dessert was the star of the show and I made it ahead of time.  It has been at least a year since I made a full sized cheesecake, so that was what I wanted.  Also, key lime pie was a close second...so I incorporated that into the cake, making a Key Lime Cheesecake!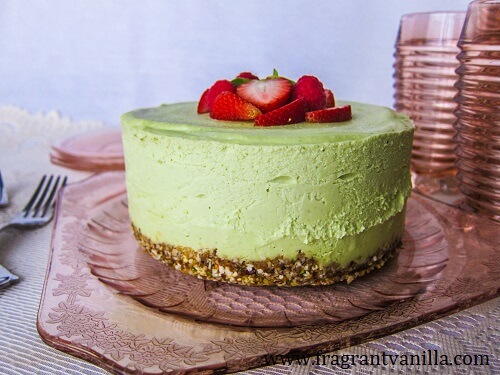 I have always been a key lime pie fan, ever since my Mom and I first enjoyed it when I was little, then recreated it many times at home.  It became our favorite dessert!  It has to be just the right amount of tart and sweet too.  Not too sweet that the lime is barely there.  The lime must be very present, and aromatic.  Which requires a lot of lime zest.  Luckily I just got myself a new citrus zester!  For the crust, I kept it simple, just throw in the food processor, blend and press into the pan.  No baking or anything required.  I made it rich with pistachios, sweetened it with dates and coconut and used rolled oats and coconut as the binder.  It was sweet, crunchy and delicious!
For the filling, I thought about using just a coconut base, but then decided that I wanted to include avocado as well to make it extra rich and silky. Some of the best key lime pies I have made included avocado so I knew this would be fabulous!  I made it plenty tart with lots of lime zest and juice. This cake came together fast and easy.  The hardest part was waiting for it to chill and set.  Once set, I topped it off with fresh berries and it was lovely.  But the important thing is it tasted even better than it looked.  The perfect balance of sweet and tart, and it tasted just like key lime pie but in cheesecake form.  I hope you all had a wonderful Easter weekend!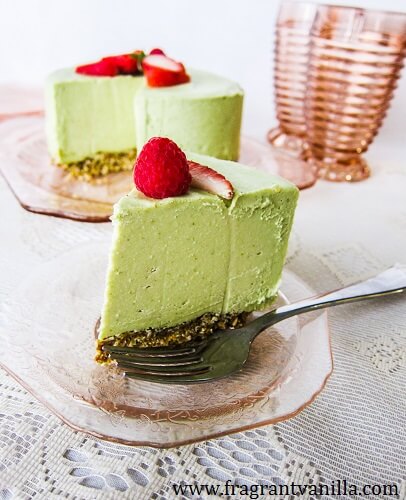 Vegan Key Lime Cheesecake
Makes one 8 inch cake
Crust:
1/2 cup pistachios
1/2 cup finely shredded coconut
1/2 cup gluten free organic rolled oats
1/2 cup pitted medjool dates (if not soft, soak them in filtered water first)
1/4 tsp sea salt
Filling:
1 15 oz can Thai Kitchen organic full fat coconut milk
2 large avocados (about 1 cup mashed)
2 Tbsp organic lime zest
1/2 cup lime juice
1/2 cup maple syrup
1/4 tsp sea salt
1 1/2 cups raw coconut butter (NOT OIL), warmed to liquid
1 large handful spinach
Instructions:
Oil an 8 inch spring form pan, and line the bottom with parchment paper.
To make the crust, place all ingredients in a food processor, and process until crumbs and starting to hold together. Press into the bottom of the prepared pan.
Meanwhile, to make the filling, combine all ingredients in a high speed blender or food processor and blend until smooth. Pour the filling over the prepared crust, and place in the freezer to set for about 4-5 hours (or overnight in the refrigerator if you are not in a hurry).
Remove from the freezer, un mold, and enjoy!  Store any leftover cake in the refrigerator.
(Visited 1,531 times, 1 visits today)