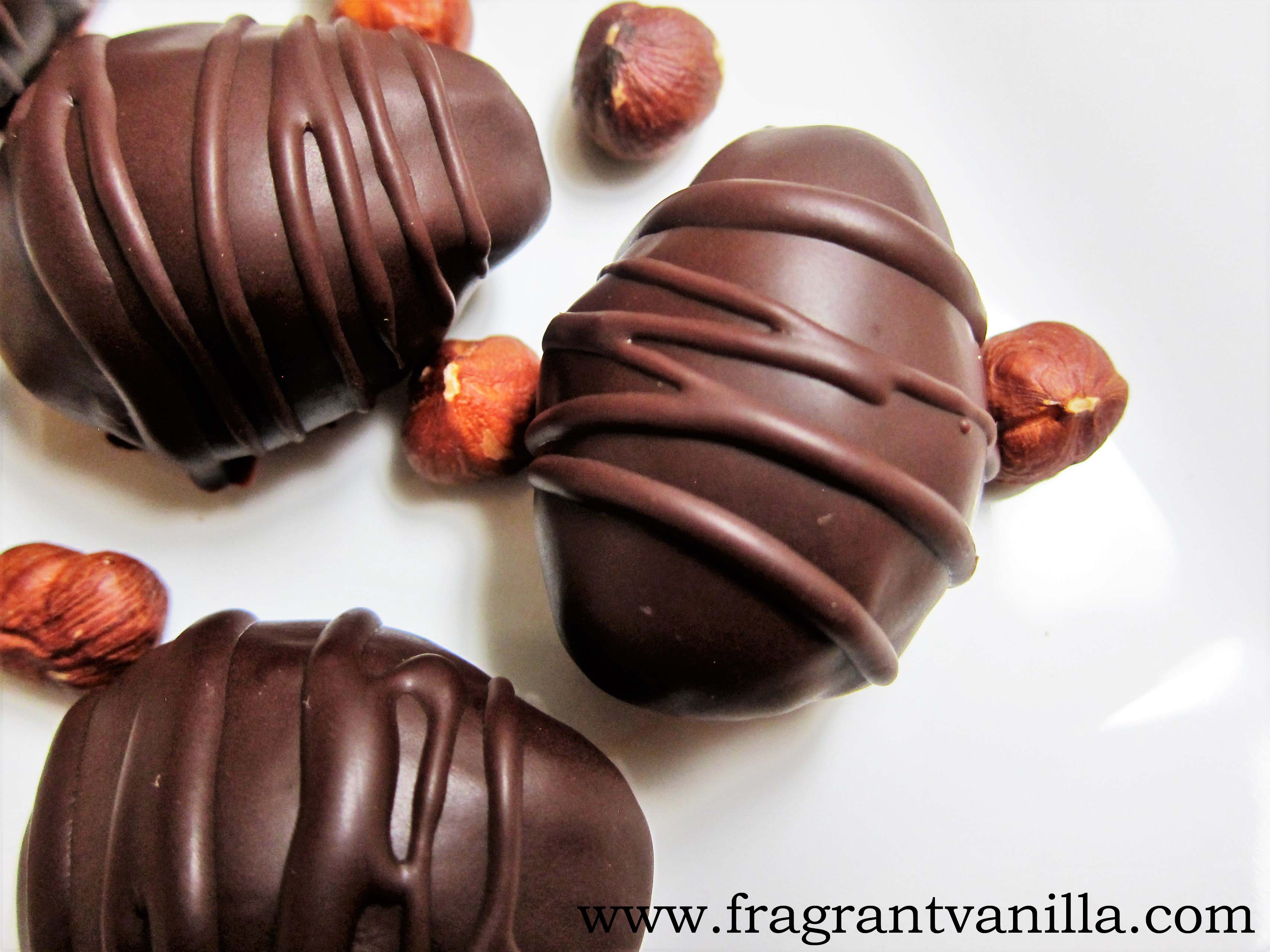 Vegan Hazelnut Truffle Eggs
Easter is coming up, so I thought it was about time I made some Easter treats.  When I was little, I was never a big fan of the jelly beans and Peeps.  I was all about the chocolate candies.  Reese's peanut butter eggs were my favorite.  I have made my own before in recent years and they were wonderful and even better than the store bought ones.  So I thought why not make a twist on those and use hazelnut butter and chocolate for the filling?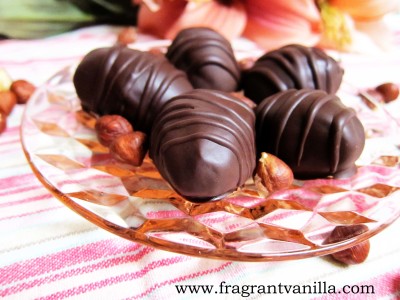 Sounded good to me, I love home made Nutella, and hazelnuts and chocolate are always a hit with everyone I know. So, I made some pretty simple truffle eggs.  Only 5 ingredients total, so anyone can do this!  If it is not around Easter, you do not have to shape them into eggs, but I think they are cute, and I have fun playing with my food.  It was sort of like molding play dough.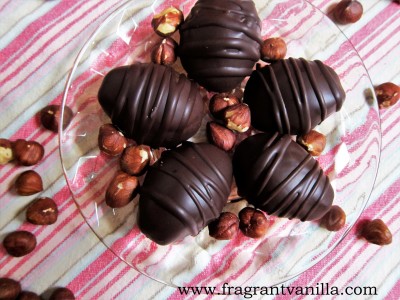 For the filling, I used my own home made hazelnut butter, some cacao powder, a touch of maple syrup and sea salt.  It tasted like the most delicious fudge.  I shaped it into eggs, and dipped them into vegan dark chocolate.  I used a brand I am currently in love with that is local to me, LUV dark chocolate. It is sugar free, made from good ingredients and my favorite go to chocolate indulgence simple snack lately.
The eggs were sooo good!  It would have been awesome to have treats like these in my Easter basket as a kid, and I would have loved them.  They are right up there with the peanut butter eggs! What is your favorite Easter candy?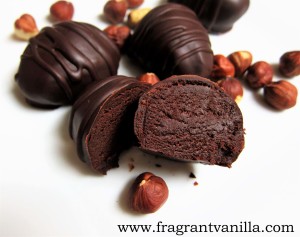 Vegan Hazelnut Truffle Eggs
Filling:
1 cup hazelnut butter*
2/3 cup cacao powder or as needed*
2 Tbsp maple syrup (or to taste)
pinch sea salt
Coating:
1 cup chopped good quality vegan dark chocolate
In a bowl, mix together the filling ingredients until smooth.  You want it to be the consistency of dough so you can shape it into eggs.  If it is too soft add a little more cacao powder, too hard, a little a touch of water or a little more maple syrup. Shape into 10 eggs, and place on a foil lined tray.  Refrigerate for about 30 minutes to chill.  Once the filling has chilled, melt the dark chocolate in the top of a double boiler.  Dip each egg into the melted dark chocolate, then place it back on the tray.  Allow the chocolate to set, which will happen faster if you pop them in the freezer for about 10 minutes. Store in the refrigerator in a sealed container for up to a month.
*Since hazelnut butter varies in how smooth it is, the cacao powder amount may vary in this recipe.
To make your own hazelnut butter, place 3 cups hazelnuts into  a high speed blender and blend until smooth, using the tamper to press them down into the blades (if you need to add a little (like a Tbsp at a time) hazelnut, walnut or almond oil to make it smoother if it seems too dry and is not blending smoothly).  You can also make it in a food processor, but keep in mind it will take a long time, and you have to scrape it down a lot.  Also, it will most likely not get very smooth.
**If you want to make this recipe raw, use raw hazelnut butter, raw cacao powder, and raw dark chocolate.  When melting the dark chocolate be sure that it stays below 115F degrees.
(Visited 94 times, 1 visits today)