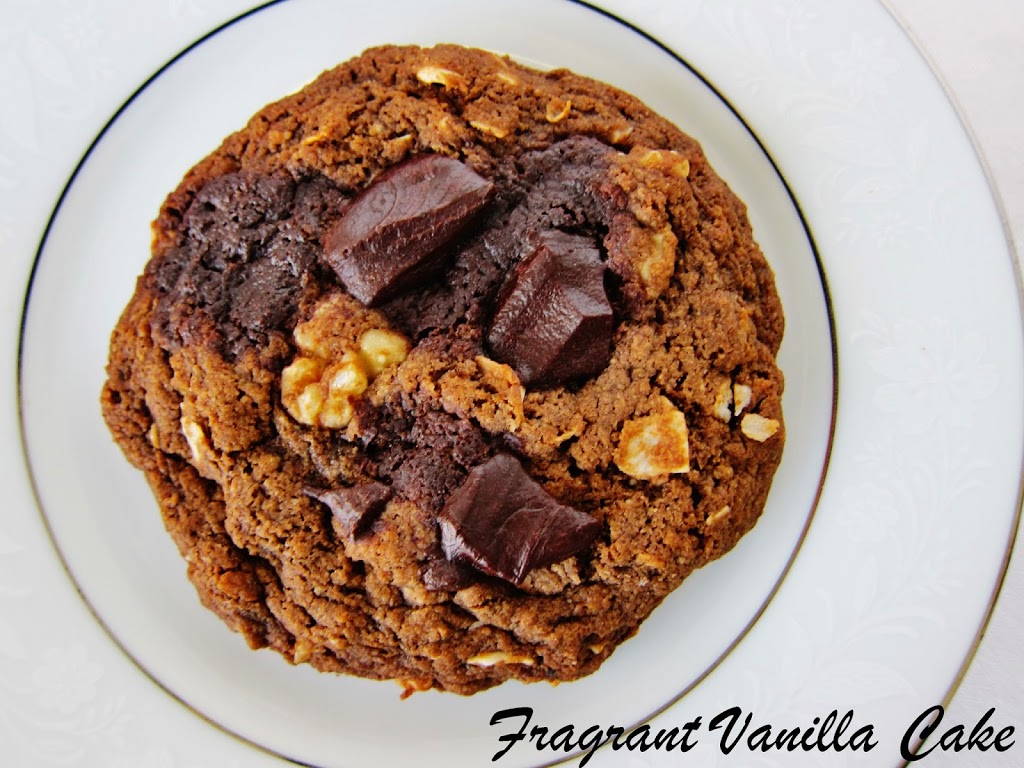 Vegan German Chocolate Cookies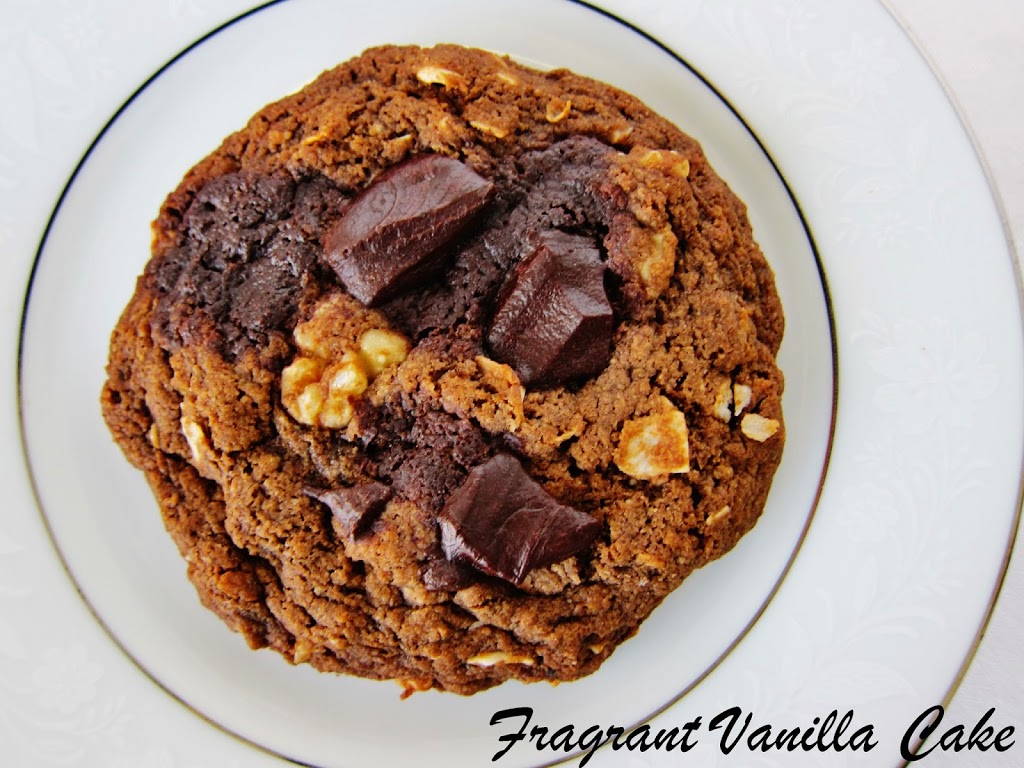 A lot of times when I decide to make things, it is on a whim.  That was how it was last Friday when I decided to bake a batch of cookies.  I have been on a cookie baking kick lately, not sure why since cookies were never my favorite dessert in the past, but they have become sort of a weekly thing at my house in the last few months. Most likely because I am able to make them healthier than I used to, they are vegan and they usually taste wonderful.  I had a little problem though last time. I was going to make some red velvet cookies, and use beets in them, but they were not blending up well. I only had one large beet and it was all chunky and not smooth like I wanted for cookie dough, and not quite large enough to work well in the Vitamix so...I ditched that idea and then decided screw red velvet cookies, I want chocolate cookies.  Not chocolate chip cookies though, German chocolate cookies!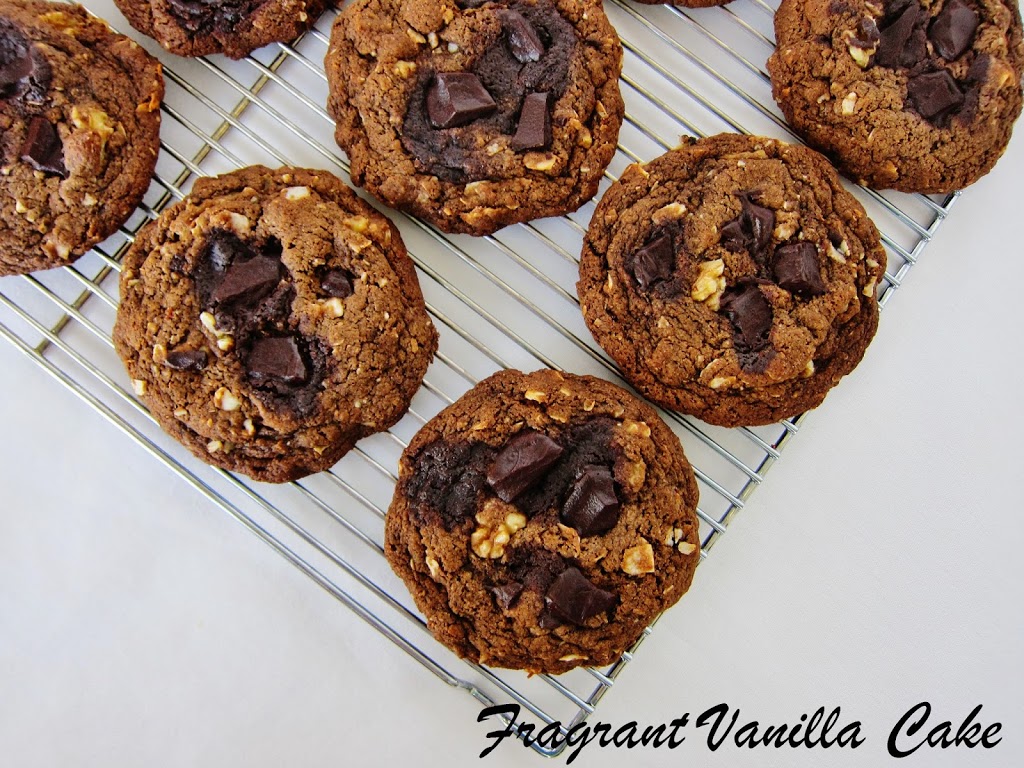 That is how random I am, and how it works out sometimes. I don't give up, just change it up.  I am happy I decided to make German chocolate cookies too, because they turned out awesome!  I admit these were not a recipe I had made before, I actually took one of my old recipes and changed the dough quite a bit, but I was pleasantly surprised when it worked! They had the perfect texture, tasted amazing, and were just what I had pictured in my head.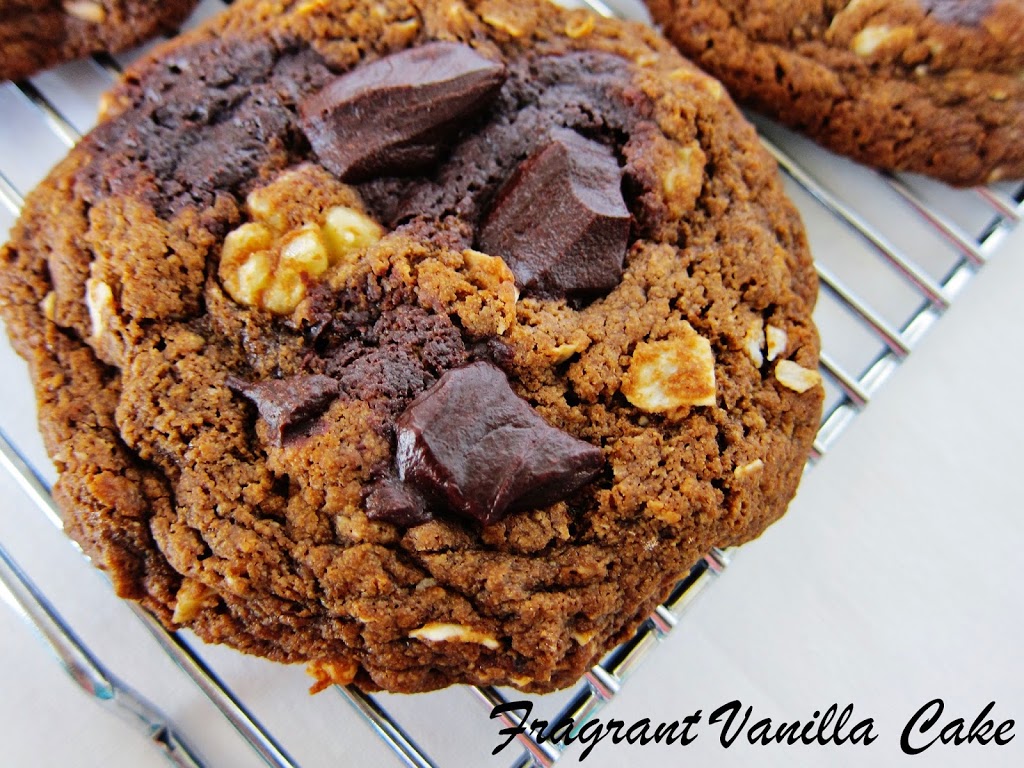 The dough was amazing, how could it not be with a cacao base, coconut, crunchy walnuts and decadent dark chocolate.  I could have eaten it as it was, and I did with some, but the dough that made it into cookies was wonderful warm from the oven.  They smelled like heavenly brownies. Dare I say, they tasted better than traditional dairy and flour cookies.  Thanks to the coconut sugar which has a wonderful caramel flavor and the coconut oil to make them a little rich.  These are the type of cookies you bring to a potluck with people who are used to traditional food, let them try it and tell you how good it is, then tell them it was vegan.  Hey, you might just catch their attention!
Vegan German Chocolate Cookies
1/4 cup plus 2 Tbsp filtered water
1 cup virgin coconut oil, warmed to liquid
1 teaspoon vanilla extract
3 cups gluten free oat flour
1/2 cup vegan chocolate chunks
In a small bowl, whisk together the flax seed and filtered water.  Set aside in the refrigerator for 15 minutes.
Meanwhile, in a large bowl, coconut oil with sugar and mix until well combined. 
Mix in the vanilla extract and flax mixture until well combined. 
Add the cacao powder, baking soda and salt then the oat flour, a cup at a time, mixing between each addition, until well combined. 
Mix in the coconut flakes, walnuts, and chocolate chunks. Place in the fridge while you heat the oven.
To bake, Preheat your oven to 350 degrees. Line 2 large baking sheets with parchment paper. Roll balls into about 2 inch balls, and place on prepared cookie sheets a couple inches apart (refrigerate unused dough while baking the other trays).  Bake for about 10-12 minutes, until puffed and just starting to brown slightly.  Remove from the oven and let cool on the pan a few minutes, then remove to a wire rack to cool.  Repeat with remaining cookies and let cool completely.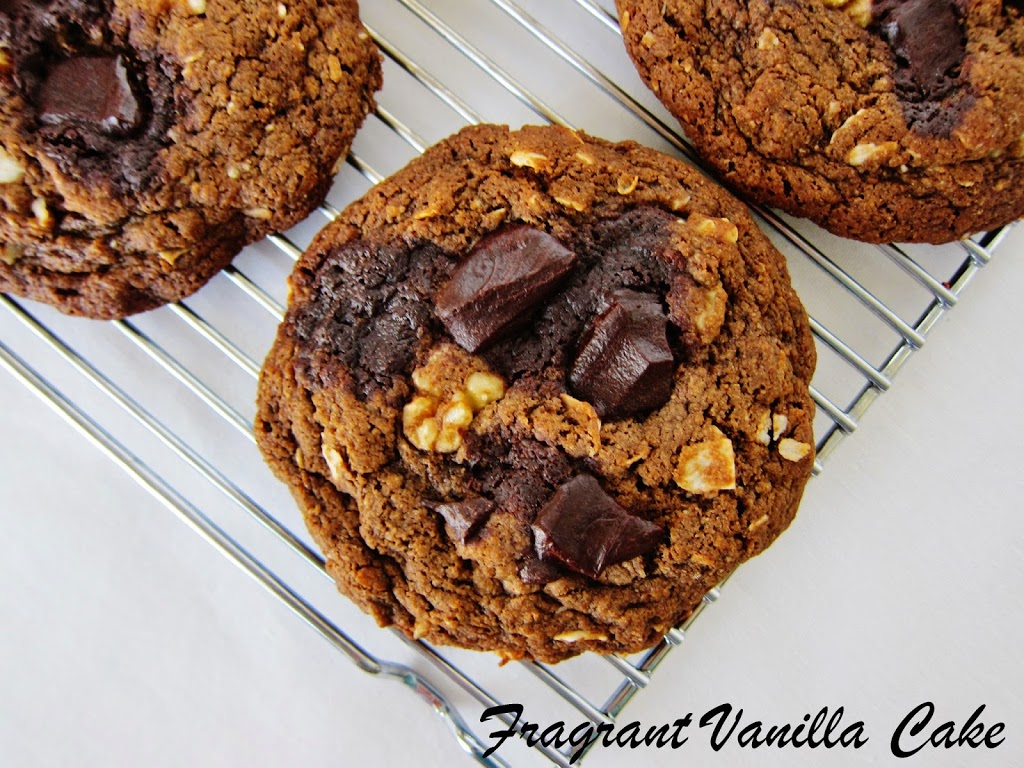 (Visited 255 times, 1 visits today)