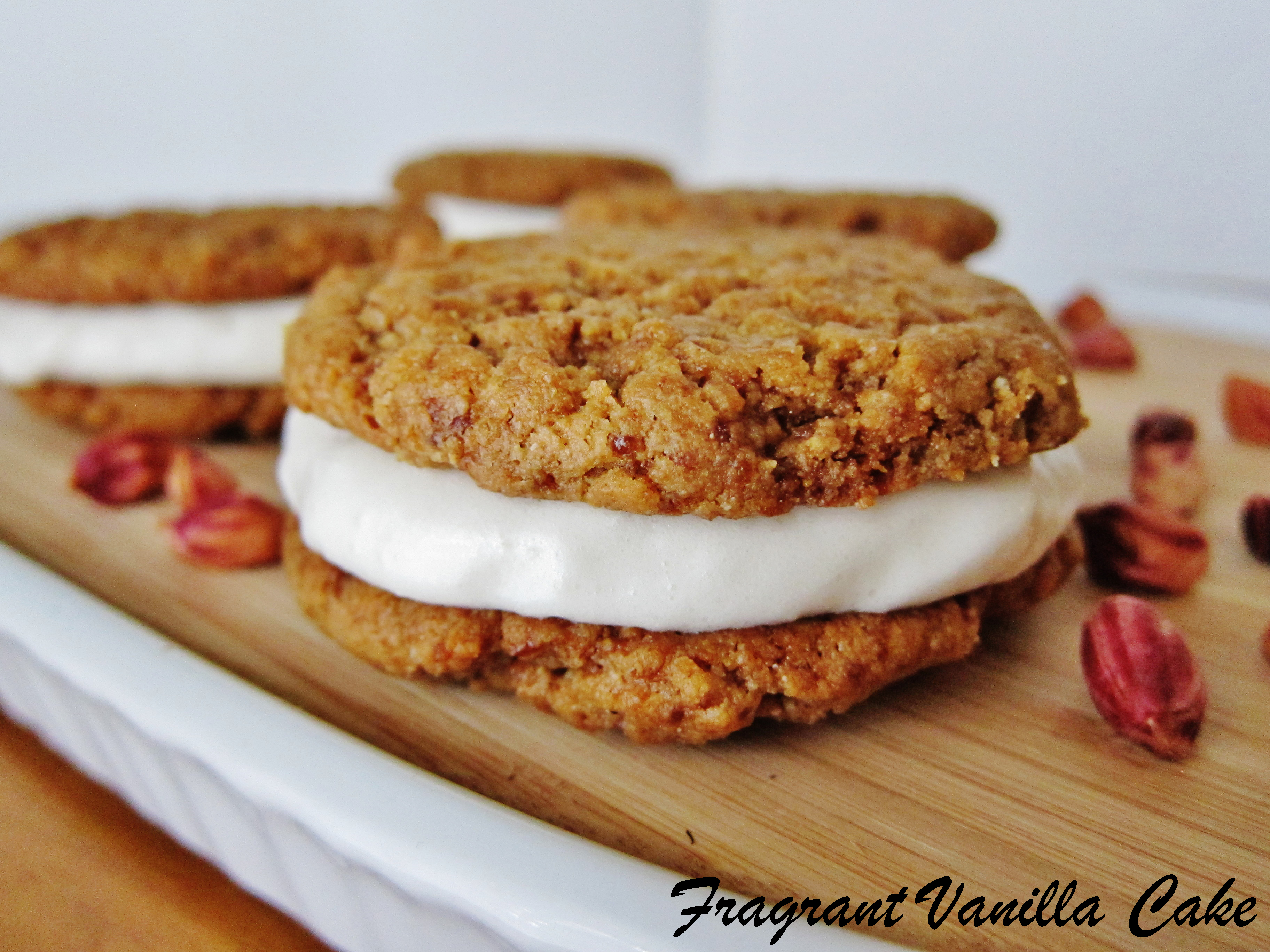 Vegan Fluffernutter Sandwich Cookies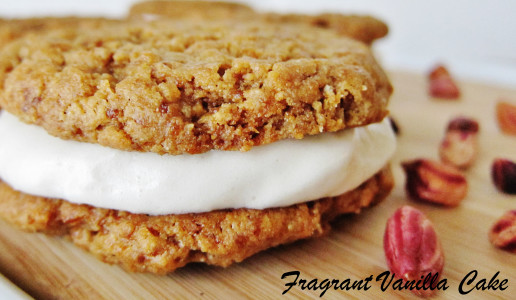 Ever since I discovered vegan marshmallow fluff made with aquafaba, I have wanted to make something fluffernutter.  Mostly because I have never actually had anything fluffernutter...and it is a fun word to say, and the combination sounds delicious to someone craving salty and sweet. Also, I have had really good luck with my marshmallow fluff, since it is easier to make than something you would have to bake made with the meringue.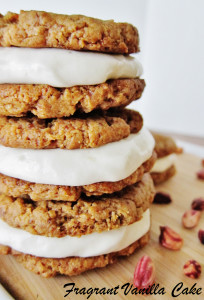 I decided last Monday that what sounded really good to make with it were Fluffernutter  Sandwich Cookies with peanut butter cookies as the outer part. I was all excited about it, and unfortunately my oven was broken, so I had to go over to Eric's to bake them.  He didn't mind though...any opportunity to be there and maybe get a taste of what I am baking in the process he is in.  The dough was amazing by the way.  I could have eaten that with a spoon.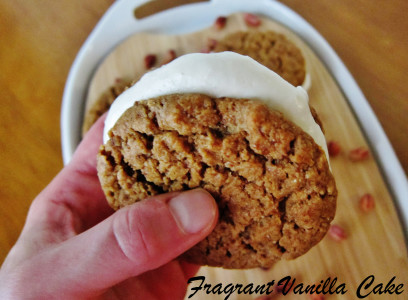 Once  the cookies were all baked and cooled and I had the fluffy sweet meringue made, I could not wait to try them.  Let me tell you, they were heavenly. I admit I felt like a little kind eating one, because they seem like something I would have begged my parents for.  Waaayyy healthier than any of the stuff I ate as a child though.  This is an awesome use for vegan marshmallow fluff, and if you love peanut butter too, you must try these. They are really pretty simple to make besides the fact that there are two components.
Vegan Fluffernutter Sandwich Cookies
Makes 6 sandwich cookies
1 Tbsp ground flaxseed
3 Tbsp filtered water
1 cup coconut sugar
3/4 cup peanut butter
1/4 cup coconut oil, warmed to liquid
1 tsp pure vanilla extract
1 1/4 cups gluten free all purpose flour or quinoa flour*
3/4 tsp baking soda
1/2 tsp baking powder
1/2 tsp sea salt
Marshmallow fluff:
1/2 cup aquafaba**
1 1/2 tsp xanthan gum or guar gum
1/2 cup powdered xylitol, maple sugar or coconut sugar***
1/4 tsp sea salt (if your chickpea liquid has no salt)
1/4 tsp pure vanilla extract
In a small bowl, whisk together the flax seed and water.  Place the bowl in the fridge for 15 minutes, this is your flax egg.
In a large bowl, with a wooden spoon, mix together the sugar, peanut butter, coconut oil, vanilla and flax egg, until smooth.  Then mix in the flour, soda, baking powder, and sea salt in until the mixture is smooth.
Preheat the oven to 375F degrees.  Line a sheet pan with parchment.
Shape the cookie dough into 2 inch balls, place on your baking sheet a few inches apart and flatten with a fork, like you would with peanut butter cookies.
Place in the oven and bake at 375 for 12 minutes or so, until lightly browned and set.  Allow to cool completely on a rack.
Meanwhile, In a food processor (which is what I used, or you may use a stand mixer with a whisk attachment), whip up the chickpea liquid until it has reached pretty stiff peaks. This will take about 2 minutes in the food processor.  Add the guar gum and process until incorporated.  Add the sea salt and sugar and with the motor running, a little at a time through the feed tube (so you do not deflate it), then allow to process until the sugar is completely dissolved and the meringue is smooth, shiny and thick.  Add the vanilla, and blend until uniform in color.
Flip half the cookies upside down, and spread some of the marshmallow fluff onto each one.  Top with another cookie.
*If you do not want to make these gluten free, you can use whole wheat pastry flour.
**Aquafaba is the liquid from cooked or canned chickpeas.  If you are using liquid from the cooked, you want to make sure it is thick, not watery.
***If using the coconut sugar or maple sugar, it will turn your marshmallow fluff light brown.  Xylitol is toxic to dogs the same way chocolate is, so do not let your dog get ahold of this marshmallow fluff.
(Visited 223 times, 1 visits today)