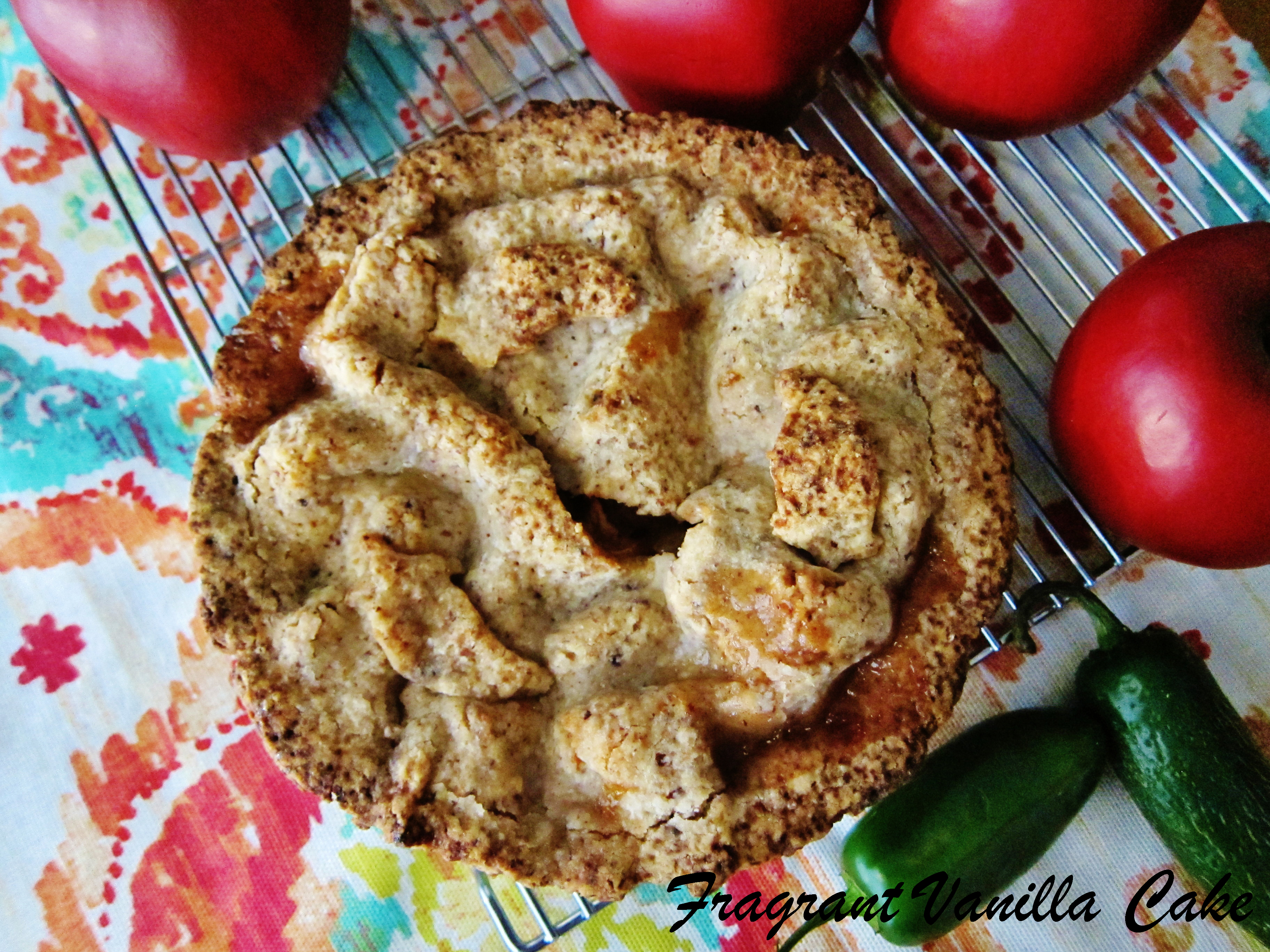 Vegan Firecracker Apple Pie
One of my coworkers said to me a few days back "I don't know how you have the energy to do all that baking you do." The truth is though, baking is relaxing to me.  The main things that really relax me are running (well more afterwards after I have gotten out all my frustrations and sorted out my thoughts on the roads and trails), having a good cuddle with Eric and watching a movie or maybe a long walk with him just laughing and talking about silly stuff, and baking delicious desserts.  All of this goes hand in hand too because I dream up lots of delicious recipes on my runs and on those long walks when Eric says "you should really make such and such".  So all of this baking I do isn't a chore, but something I enjoy. Who cares if I had a stressful day at work...baking a pie takes that away, and I think the aroma of it baking alone and eating those scraps of dough make me happy too.
Last Friday, was not a stressful day, it was a rather enjoyable one.  The weather cooled off a bit into fall mode, I had a good long run, work went well and everyone was happy, and I had a nice walk afterwards to enjoy some more of the beautiful weather. On my walk I decided I wanted apple pie.  But I could not just make apple pie, I wanted something a bit more interesting.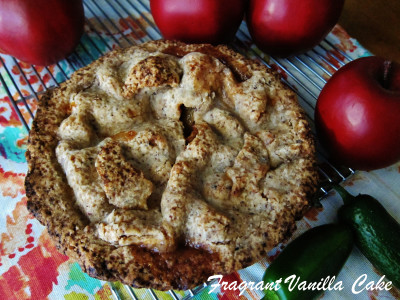 I took a cue from Eric who always tells me I should make things with hot peppers (he is the one who wanted a ghost pepper berry smoothie last summer), and decided to make a jalapeno apple pie. I had some jalapenos from my CSA box, and some local honeycrisp apples, so it was the perfect idea!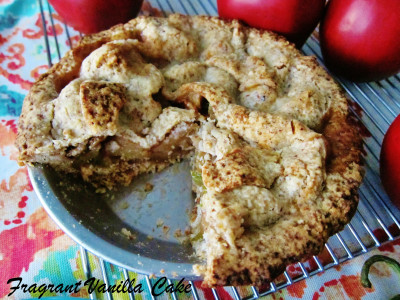 I am a big spice lover and I do love a good dessert with chilies in it, so I was excited about this.  All the pie needed was one half a jalapeno because these guys I had gotten were pretty spicy. I made my usual filling with cinnamon and a touch of lemon juice like my Mom used to use plus maple syrup for sweetener. For the crust, I used a combination of gluten free all purpose flour and pecan flour to give it that extra delicious nutty richness.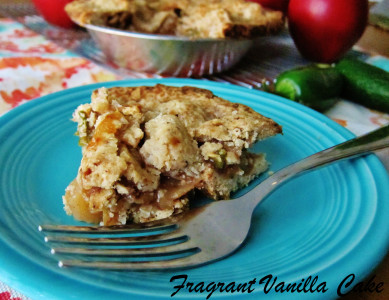 The pie smelled amazing while baking.  I could not wait to try it.  Once it cooled I was all up in that pie. Just the right amount of kick from the jalapeno, and a perfect balance of sweet and a little tart from the apples, and the crust was melt in your mouth rich.  It was sooo good.  I do not think I will ever tire of baking pies.  Maybe I take after my Grandmother.  She loved to bake, and especially for others. It made her happy to share her treats with them.  I feel that way too.  But of course, I have to enjoy a large portion with them!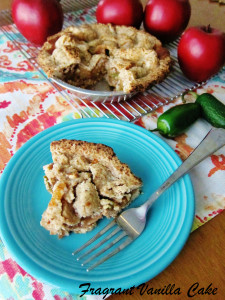 Vegan Firecracker Apple Pie
Makes 1 6 inch pie
2 large sweet tart apples (such as honeycrisp), diced
2 Tbsp maple syrup
1 tsp cinnamon
1/2 jalepeno pepper, thinly sliced
2 Tbsp all purpose gluten free flour
2 tsp pure vanilla extract
Crust:
3/4 cups all purpose gluten free flour
3/4 cup pecan flour*
2 Tbsp coconut sugar
1/4 tsp sea salt
5 Tbsp coconut oil, in its solid form
about 2-3 Tbsp cold water
To make the crust, in a large bowl, mix together flour, sugar, sea salt.  Cut in coconut oil with a pastry blender or 2 knives until it is in pea sized pieces.  Mix in just enough water to create a smooth dough that holds together but isn't too sticky.  Add a touch of water if needed, and knead slightly until a smooth dough is created.  Divide into 2 balls.
Roll each out into about a 7-8 inch round using parchment underneath and floured rolling pin.  Place bottom crust into a 6 inch pie pans and fit to edges (being careful since gluten free dough is more fragile). If it tears, no worries, just press it back together and patch it up. Flute the edges, or crimp with a fork. Set aside in the refrigerator. Set the top crust aside (if it is pretty warm, place it in the refrigerator too, you just do not want it to get too hard or it will not be pliable to shape over the filling).
Pre-heat the oven to 400F degrees. In a large bowl, toss together the filling ingredient. Spoon into crust.  Place the top crust over the filling using the parchment to assist. Crimp the edges, and cut a vent in the center.  Bake for 45 minutes in the middle rack of the oven until apples are cooked through and bubbling.
Remove from oven and let cool until warm, and top with some ice cream or coconut vanilla whipped cream and...enjoy!
*To make pecan flour, place pecans in the blender and blend for about 30 seconds until they are finely ground like flour (but not too long or you will have butter).
(Visited 102 times, 1 visits today)