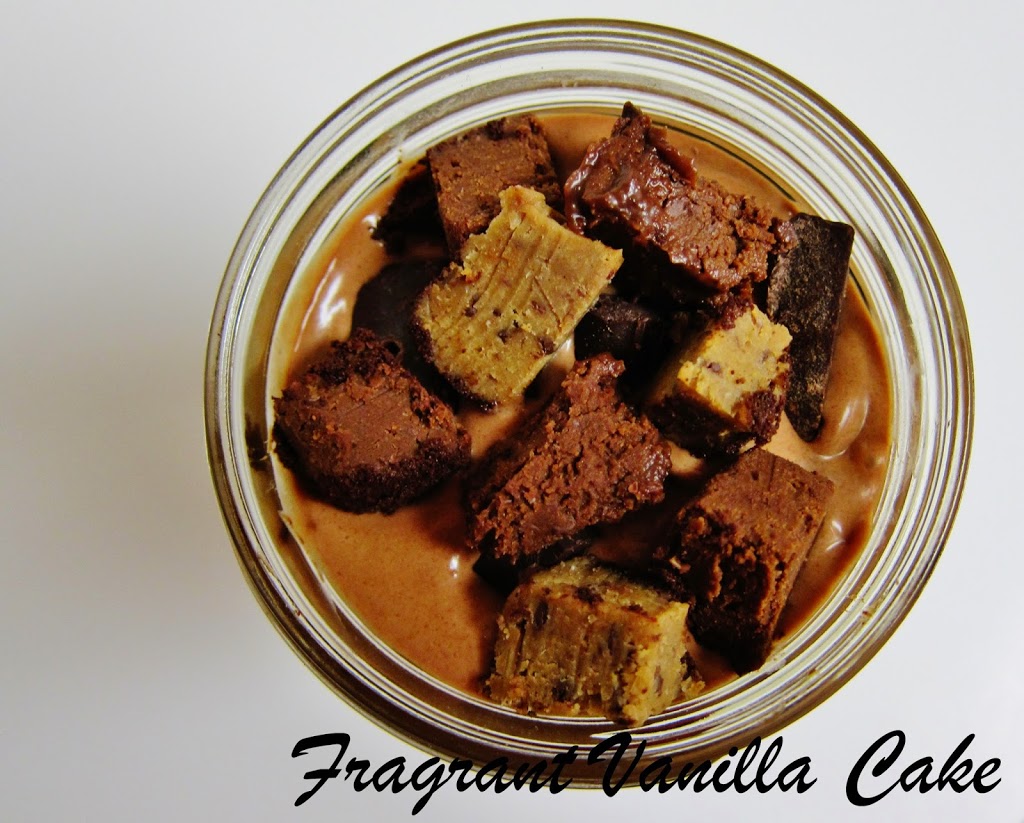 Vegan Double Cookie Dough Blizzard and Zimt Artisan Chocolate Giveaway!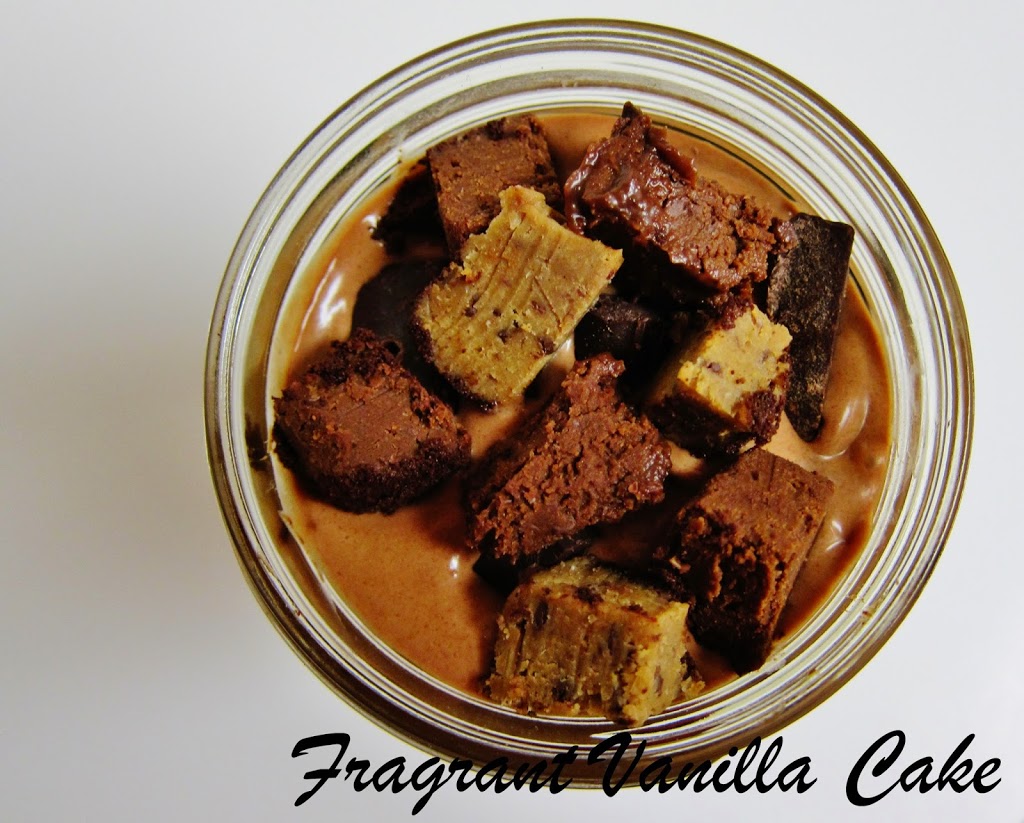 Emma over at Zimt Artisan Chocolates was kind enough to send me a few samples to try.  Dark Chocolate Baking Pieces, which I made some Vegan Banana Peanut Butter Chocolate Chunk Cupcakes with, as well as some Double Chocolate Macaroons, and Cookie Dough Cups.  They were all amazing!  If you have never checked out Emma's products before over at Zimt, you simply must!  I am always drooling over the things she posts on Facebook  and Instagram!  The best part is, you can order these products and enjoy them too!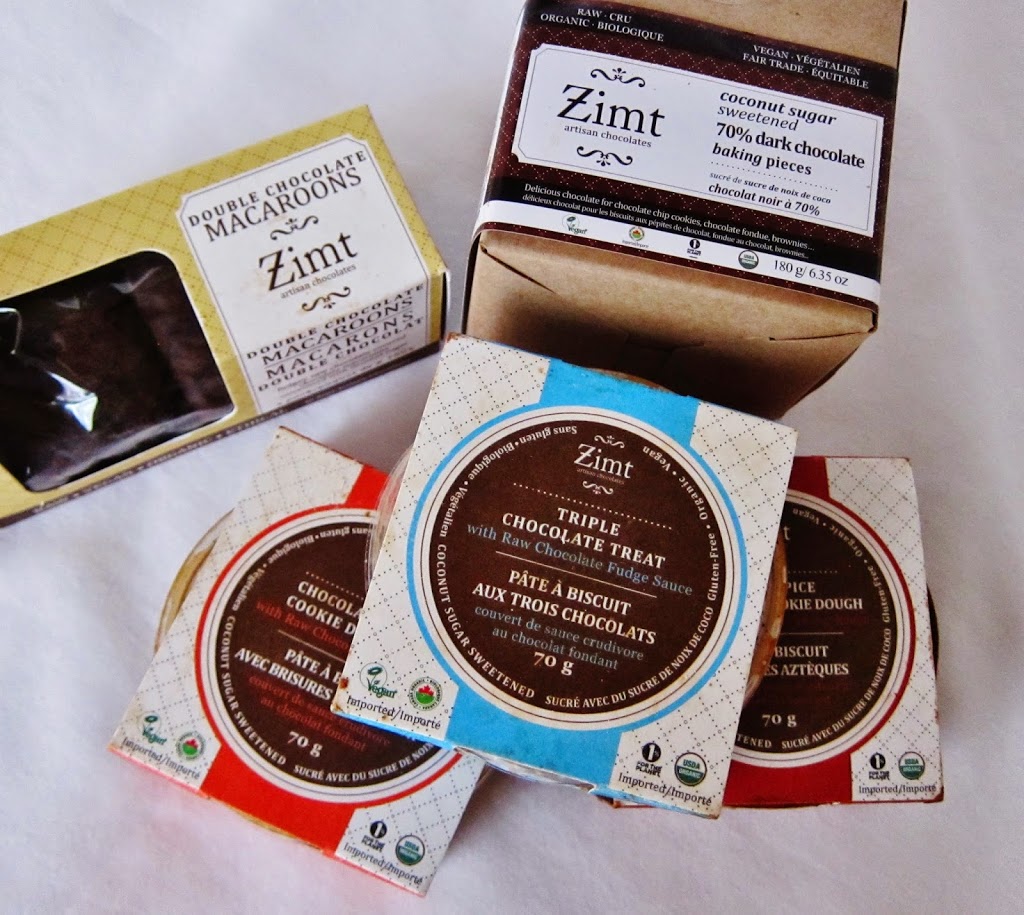 I thought you might all like to know a little bit about Emma and her chocolate business, so I decided to include a short interview with her in this post.  Here's Emma!
What got you interested in raw chocolate? 
Well, it was a bit of a long and winding road. I became vegan almost 9 years ago- I had always felt that equality was a great idea, and I wanted to treat animals as equals and with respect. So, once I transitioned into that, I learned about the health benefits of raw foods- it was really intriguing to me- especially as I thought eating more raw foods would make me feel the need to sleep less due to huge bouts of energy! So, raw foods were definitely on my radar and in my fridge- including the one I used when I was studying for a term in Germany. I squished my courses for the year together, to fit into one term, and took the rest of my time on the continent to travel. Other than a myriad of incredible cultures, sights and, well, trains- there was raw chocolate. "This stuff would go over so well in my hometown, Vancouver, Canada." I thought to myself. It would be safe to say that about 30% of the population live in yoga pants- we value healthy stuff. Raw chocolate seemed like it would be embraced and would make for a happy city.
When did you start your company? 
I started Zimt Artisan Chocolates, technically, 4 years ago. Though it seems like about a million! I've really only started to "get how it works" within the past year, though. So much to learn!
How did your company get its name? Zimt means "cinnamon" in German. German is actually my first language and so I wanted to incorporate that into my company name. But many words in German are incredibly long, or have unfamiliar characters, or are not so easily pronounced by native English speakers. That was really basically it! I didn't put the connection between cinnamon, blood sugar stabilization, and coconut sugar's lower GI together until a while after, haha. I think my brain was a little preoccupied with all the other aspects of starting a business!
What has been your best experience since starting Zimt? 
Hands down, the wonderful people I have met. (Eating lots of chocolate is a close second!). Learning lots and lots has been incredible as well- lots of steep learning curves, but I am happy to be learning so much so early in the game.
Any interesting stories about working in the chocolate business? 
Oh I have a bunch! I met my Special Someone through Zimt- I guess he saw my website, but at that point, I had hardly had any stores carrying my product! He contacted me and well… the rest is history. I have a billion stories about how helpful my mom has been to me- she is most likely the most patient person to ever exist (and she has to be, with the kids she's got ;-)). My Oma helps me lots, too, which has been so wonderful. I have a lot of stories that show how much you need to want something in order to get through the tough times. So, so many…
What are your favorite things to do when you are not making chocolate? 
You know what? I don't even make the chocolate anymore! … that's why it tastes so good. Thank goodness I have a talented team! When I am not working on Zimt, although I really do enjoy working, I love working out, volunteering at a local cat shelter, biking, learning languages, kickboxing, violin (eventually…), researching social justice and societal issues, learning about the history of human evolution (yep that's right), and getting to spend time with my loved ones, which does not include work.
What do you hope to accomplish with your company in the future? 
Oh so much. Donating more to organizations I believe in- especially animal sanctuaries.  I've always been drawn to Africa, too. My ideal would be to create a sustainable, completely ethical, cocoa farm that provides valuable, safe, fulfilling, and very well-paying work to locals. It just breaks my heart to think of anyone getting taken advantage of, all animals- human or not, and I basically just want to grow Zimt as epically as possible for their benefits.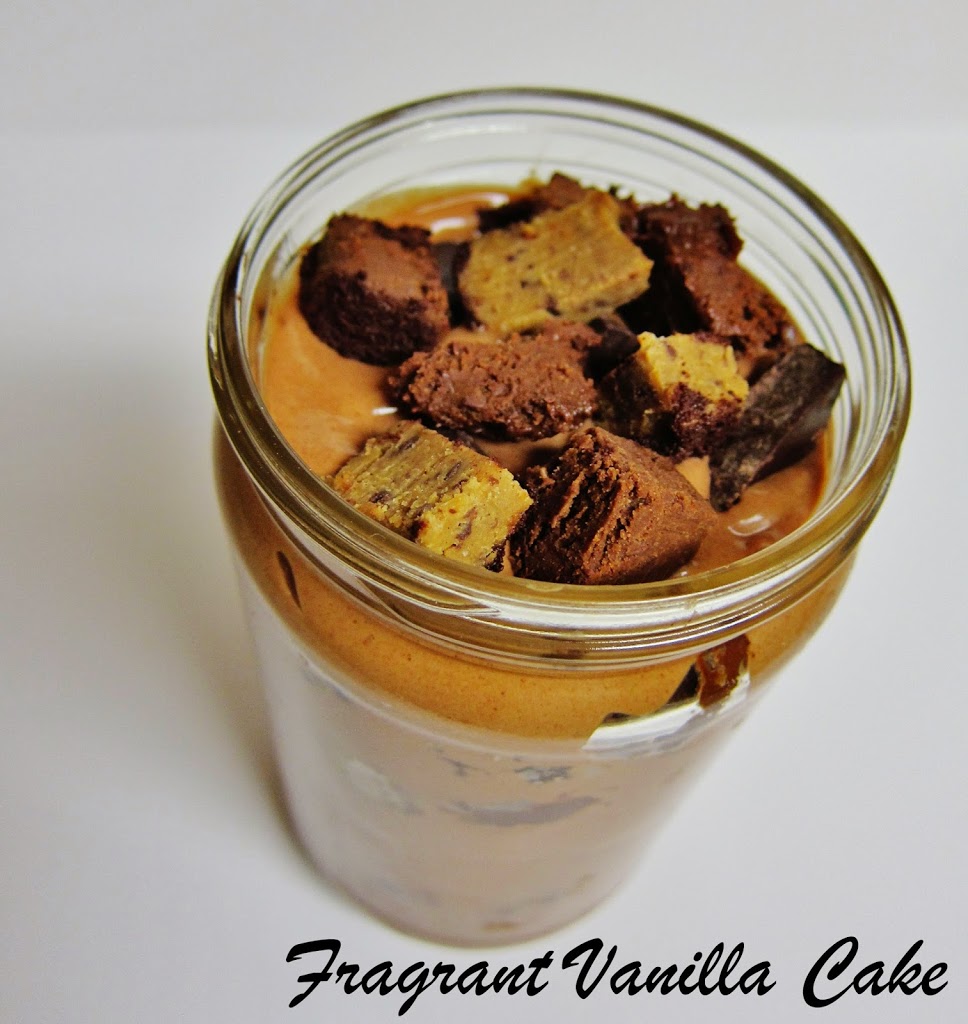 Emma is a pretty awesome lady right?!  Out of all of the products she sent me, the cookie dough was my favorite.  Although I could have eaten the cookie dough cups as they were (and I did about half of them), I decided that they would make an awesome blizzard.  Cookie dough blizzards were always my favorite as a child, and I knew the Zimt cookie dough would make the best ever! I made a creamy maca cacao laced ice cream base and it was super decadent with the three cookie doughs stirred in.  Talk about being on cloud 9!  This was the best cookie dough blizzard ever. Not only am I sharing the recipe for these with you today, but Emma has been kind enough to allow me to do a giveaway of her product as well!  I will be giving away some of her goodies, a Chocolate Nib'd Chocolate Bar, Coconut Crisp Chocolate Bar, and Dark Chocolate Baking Pieces to one lucky winner (US and Canada only please)!  Just in time for Valentine's Day, how perfect is that?!  Just scroll to the bottom of the page to enter! If you would like to purchase some of Emma's chocolate treats for yourself visit her website HERE.
Vegan Double Cookie Dough Blizzard
Serves 2
Ice Cream:
6 large bananas, frozen and cut into pieces
1/4 cup raw coconut milk (depending on how liquidy you like it, I like mine thick so I add less)
1 Tbsp raw maca powder
1 Tbsp raw lucuma powder (optional)
1 tsp pure vanilla extract
2 Tbsp raw walnut butter
stevia to taste (or your choice liquid raw sweetener)
For the ice cream, banana, milk, maca, lucuma, vanilla, walnut butter, stevia and cacao powder in a blender and blend until smooth, using the tamper to press the mixture into the blades. Stir in most of the cookie dough.  Pour into glasses and top off with more cookie dough.  Serve!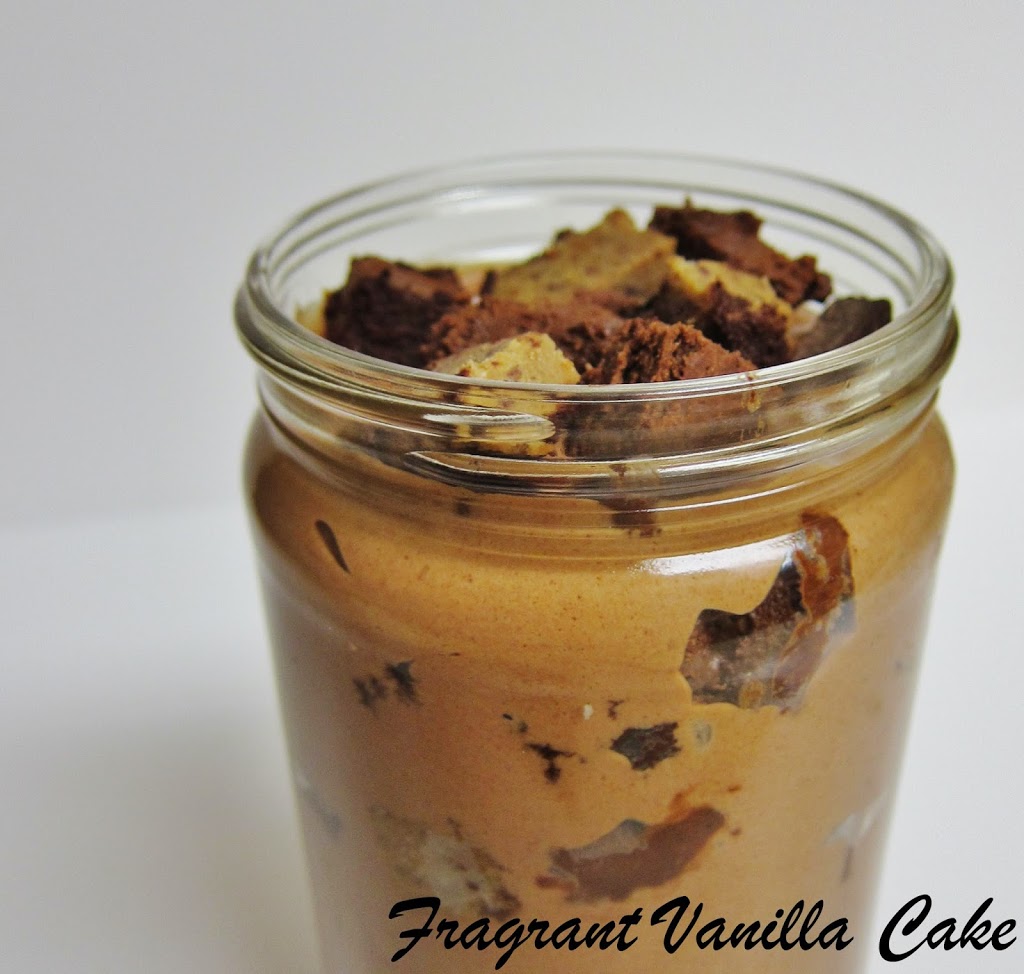 (Visited 102 times, 1 visits today)