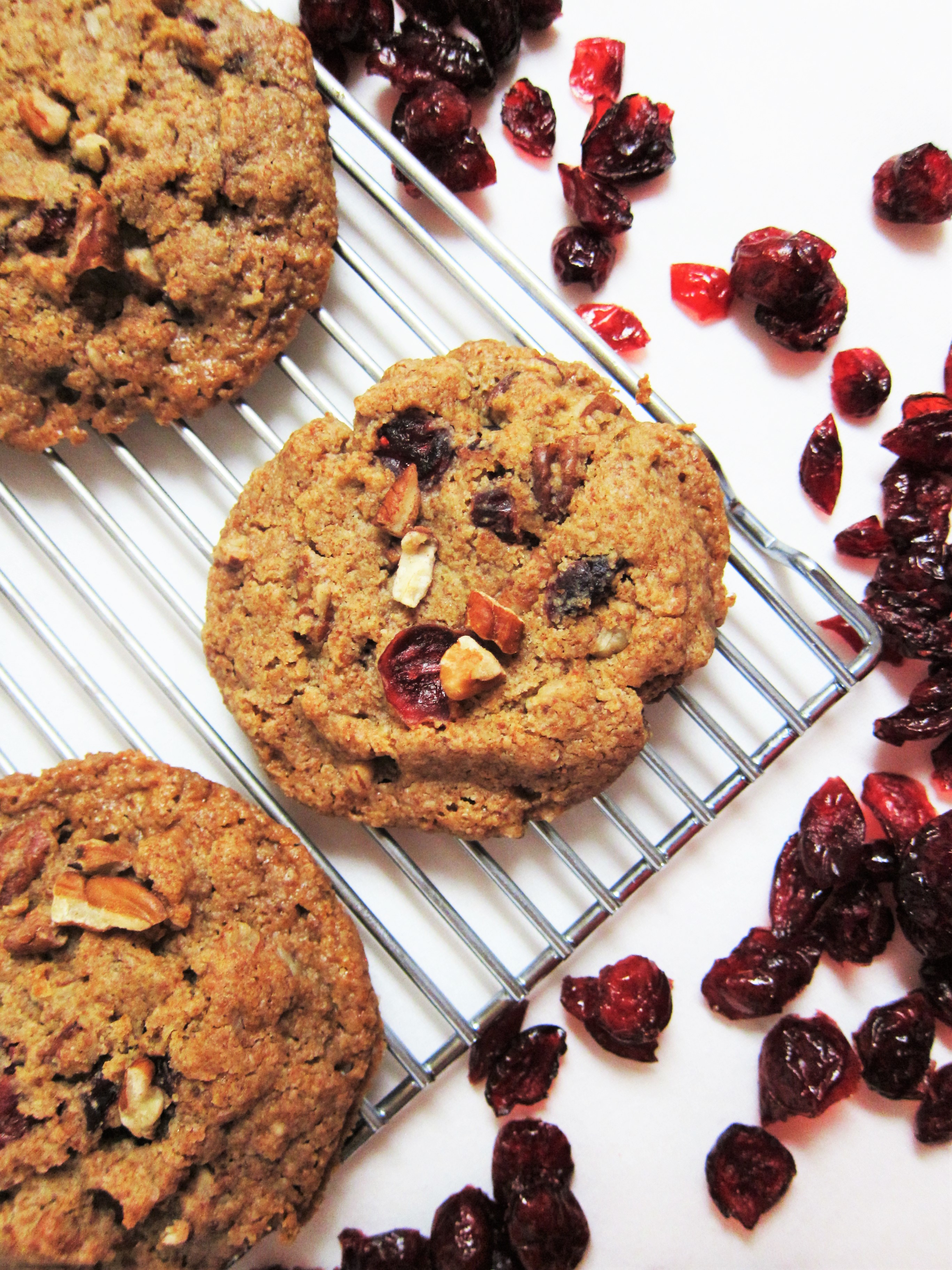 Vegan Cranberry Pecan Sandies
My Mom and I used to make these cranberry pecan butter cookies when I was little, and they were delicious.  They melted in your mouth, and they were super simple to make.  She was just telling me I should make a veganized version this year, and so I decided to.  Although, mine would not require any chilling time, or rolling.  The original version was a slice and bake, but I wanted mine to be roll and bake. Or, I suppose you could drop and bake, but I like to roll them.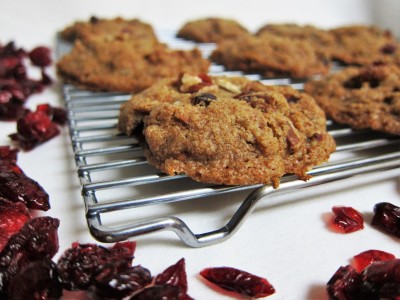 Plus, I enjoy making cookies, it is relaxing and actually something I love to do in the evening after work.  Cookies like this are easy, and sampling the dough along the way is one of my favorite things.  This dough was good too!  Yeah, I am one of those people that likes the dough better than baked and cooled cookies.  Warm cookies before they get cool are almost as good as the dough though. Anyways, this dough was crave worthy, thanks to the pecan butter I included in place of some of the butter. I usually just use coconut oil in place of the butter, but this time I wanted to try something different.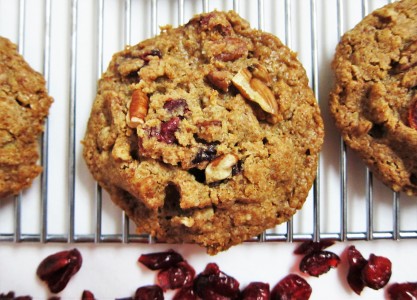 What resulted were super buttery melt in your mouth cookies.  Laced with chewy cranberries, and crunchy pecans, these were heavenly!  I think my Mom will be please when I share some with her.  I like these better than those ones we used to make, as good as they were.  What is your favorite type of Holiday cookie?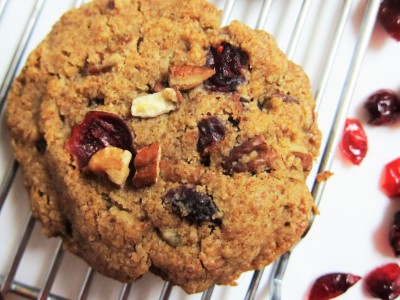 Vegan Cranberry Pecan Sandies
makes about 10 cookies
1/2 cup pecan butter
1/4 cup coconut oil, softened, but not liquid
1/2 cup coconut sugar
2 tsp pure vanilla extract
1/4 tsp sea salt
1 cup gluten free all purpose flour
3/4 cup chopped pecans
1/2 cup cranberries
Preheat the oven to 350F degrees, and line a sheet pan with parchment paper.
In a large bowl, mix together the pecan butter, coconut oil, sugar, and vanilla until well blended.  Add the sea salt and flour and mix until well combined. Stir in the pecans and cranberries.
Shape the dough into 1 1/2 inch balls, and place a few inches apart on the prepared cookie sheet. Press down on them just slightly. Place in the oven and bake for about 15 minutes, or until they are starting to brown at the edges.
Remove from oven and let cool.
(Visited 85 times, 1 visits today)