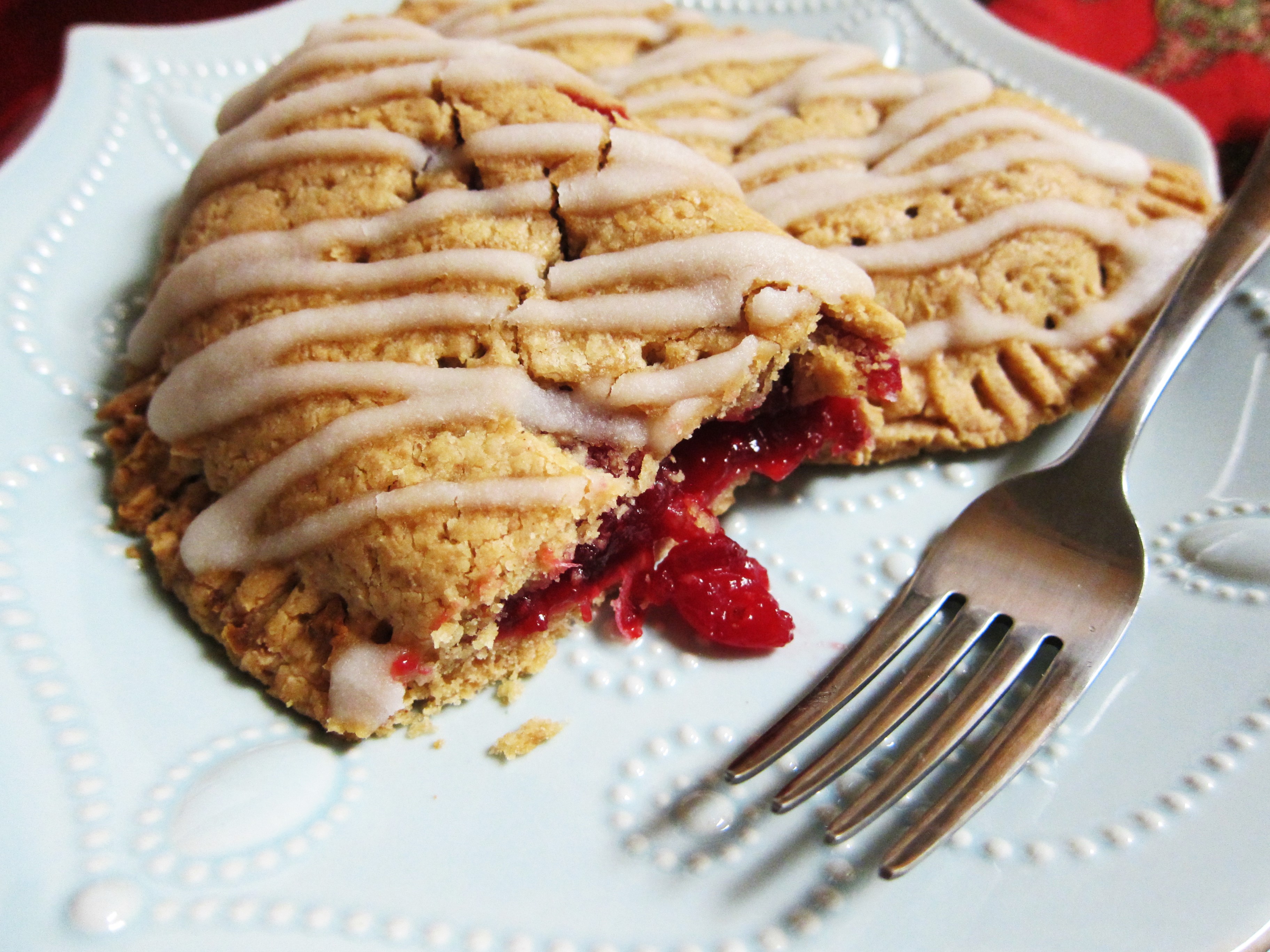 Vegan Cranberry Orange Hand Pies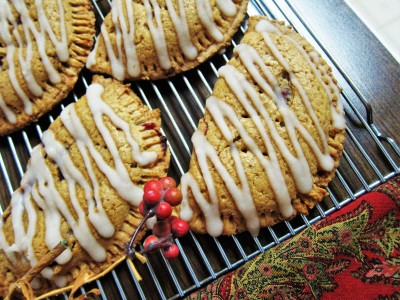 I am still on my wanting to make some sort of pie every week kick.  But I don't want to be boring and make the same thing twice, so I decided to try something new.  Just pure cranberry pie.  You know, cranberries are usually mixed with something else like apples, or pears or whatnot, but you don't see many just cranberry pies.  I wanted the flavor of this, and the bulk of it to be cranberry.  I let orange tag along, but cranberry was still the star.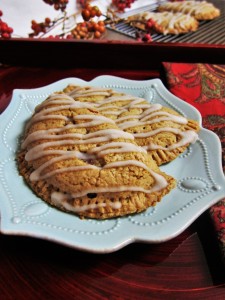 I made a dessert worthy cranberry filling made in the same manor I make my cranberry sauce for the Holidays, and it was delicious, and jammy, and tart sweet and aromatic.  As it should be.  Then I made some simple gluten free pecan laced pie dough to wrap it in.  These were not really fancy or fussy, which was nice for a weeknight evening when I did not have a lot of time.  They baked up quickly, and I was able to enjoy my pie in no time!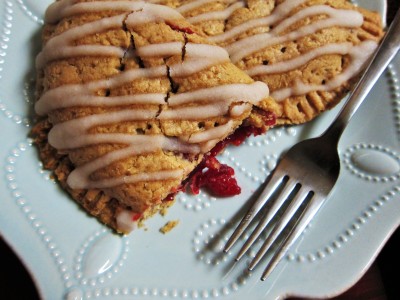 Next time you have leftover cranberries...you know what to make.  These are portable, holdable pies, and I love that!  Perfect for sharing.  I think the cranberry does not get enough love sometimes.  It is rarely the star, and these pies allow it to shine. Not only that, they are festive.  Happy Holidays everyone!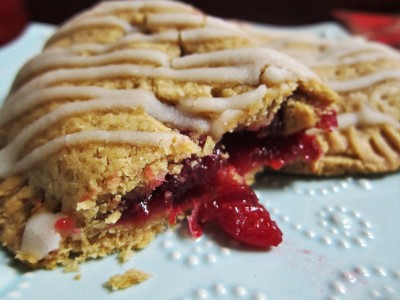 Vegan Cranberry Orange Hand Pies
Makes 8
Filling:
4 cups fresh cranberries
1/2 cup orange juice
1 Tbsp orange zest
2/3 cup coconut sugar
2 tsp L.C. Finns pure vanilla extract
2 tsp L.C. Finns ginger extract, or 2 tsp minced ginger
pinch sea salt
Crust:
2 cups all purpose gluten free flour
1/2 cup finely ground pecans (the consistency of almond meal)
1/4 cup coconut sugar or maple sugar
1/2 tsp sea salt
3/4 cup coconut oil in its solid state
about 6-7 Tbsp cold water
Glaze:
3 Tbsp coconut butter, warmed to liquid
1 Tbsp maple syrup
pinch sea salt
3-4 Tbsp filtered water or as needed
To make the filling, combine all ingredients but the extracts in a medium pot, and bring to a simmer. Cook until the cranberries have popped, and remove from heat.  Add the extracts, and stir to blend.  Set aside.
To make the crust, in a large bowl, mix together flour, pecans, sugar, sea salt. Cut in coconut oil with a pastry blender or 2 knives until it is in pea sized pieces. Mix in  just enough water to create a smooth dough that holds together but isn't too sticky. Add more water if needed, and knead slightly until a smooth dough is created. Roll out into a rectangle using floured parchment underneath and floured rolling pin. Cut into 8 circles (re-rolling scraps if needed, and if the dough gets too warm and sticky, briefly chill it in the freezer. You want it to be kept cool, or it will tear easier).
Preheat oven to 375F degrees.
Spoon the filling onto the middle of the prepared little crust circles, and fold in half carefully, pressing the edge where it is open, and crimping with a fork. Bake for about 30 minutes until the crusts are starting to brown lightly. Remove from oven and let cool on a wire rack until warm.
Whisk glaze ingredients together until smooth (adding more water if too thick, you want it to be pourable).  Spoon some of the glaze over each pop tart, and smooth it out to cover the top. Let set before serving.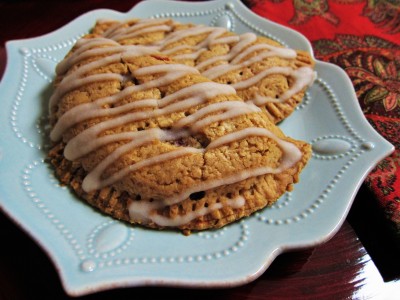 (Visited 70 times, 1 visits today)