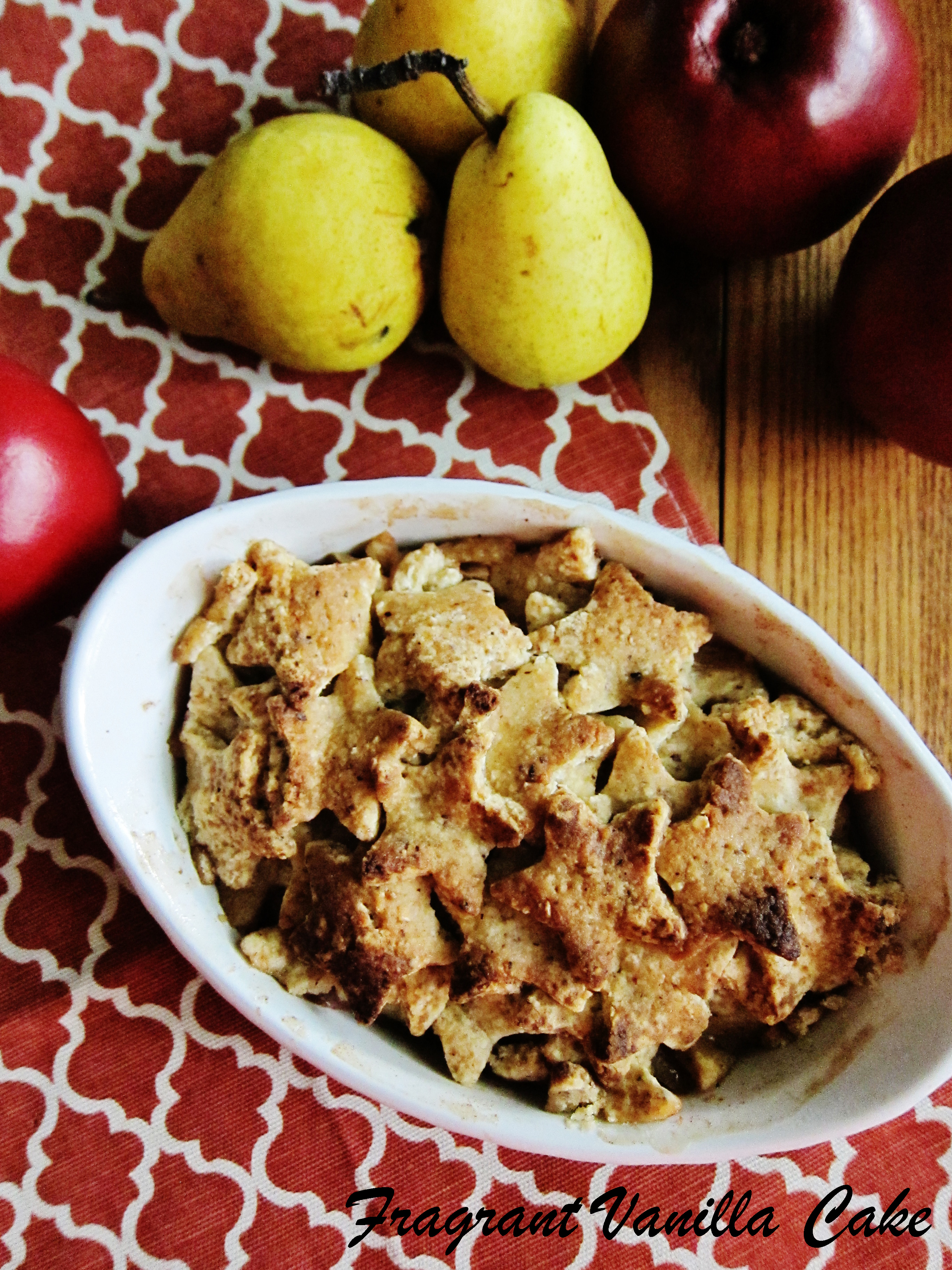 Vegan Cinnamon Apple Pear Pandowdy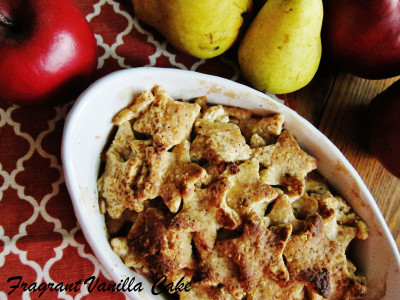 I have sort of made it my mission this year to make different types of fruit desserts that I have not made before. It used to always just be pie and crumble and I get a little bored making the same things even though they are all pretty delicious. I recently made a buckle, a cobbler, a galette, and my newest fruit dessert, a pandowdy.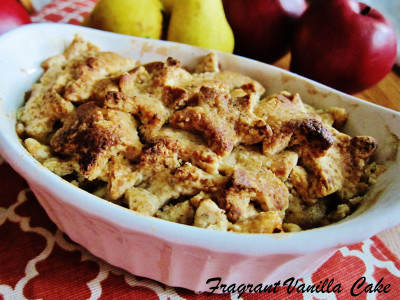 I had heard of pandowdy, but I did not exactly know what it was. It was just a thing I thought of while at work...hmm pandowdy, I wonder how it would be to make one of those?  Turns out it is like a crustless pie with pieces of top crust overlapped on top and baked to delicious perfection.  Yes, I looked it up. I was very curious and wanted to make this no matter how much effort it took, though turns out, not much.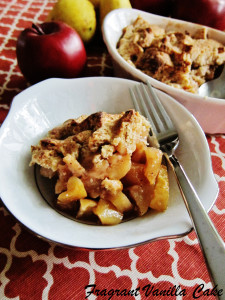 I decided to make a cinnamon apple pear pandowdy, because that is what is good this time of the year.  I made an almond crust, and cut out cute little stars, because just cutting the dough into pieces was not interesting enough for me.  It smelled amazing when baking, and I was getting my apple pie without two crusts and dealing with all that jazz.  Wow, was it ever good.  I think I like this pandowdy business.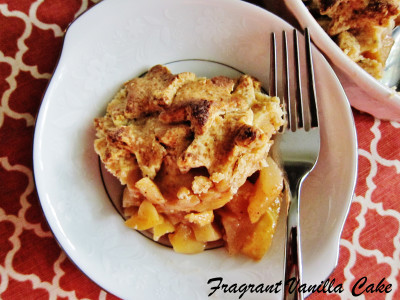 Vegan Cinnamon Apple Pear Pandowdy
Makes 1 6 inch pie
3/4 cups all purpose gluten free flour
5 Tbsp coconut oil, in its solid form
1 Tbsp pure vanilla extract
about 1-3 Tbsp cold water
Filling:
2 large sweet tart apples, cut into small chunks
1 pears, cut into small chunks
2 Tbsp maple syrup
1 tsp lemon juice
1 tsp cinnamon
1 Tbsp gluten free all purpose flour
pinch sea salt
To make the crust, in a large bowl, mix together flour, sugar, cinnamon, and sea salt.  Cut in coconut oil with a pastry blender or 2 knives until it is in pea sized pieces.  Mix in vanilla and just enough water to create a smooth dough that holds together but isn't too sticky.  Add a touch of water if needed, and knead slightly until a smooth dough is created. 
Roll out into about a 7-8 inch round using parchment underneath and floured rolling pin.  cut into shapes (I did small stars. Set aside in the refrigerator.
Pre-heat the oven to 400F degrees. Oil a 6 inch deep baking dish.
In a large bowl, toss together the filling ingredients. Spoon into baking dish. Place plate on baking sheet, and place the cut out pieces of dough on top.  Bake for one hour and 5 minutes or until fruit is cooked through and bubbling (if the crust starts to get too dark, tent with foil.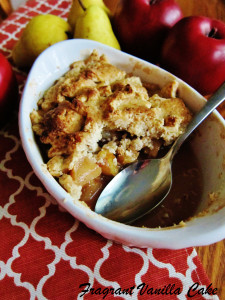 (Visited 15 times, 1 visits today)