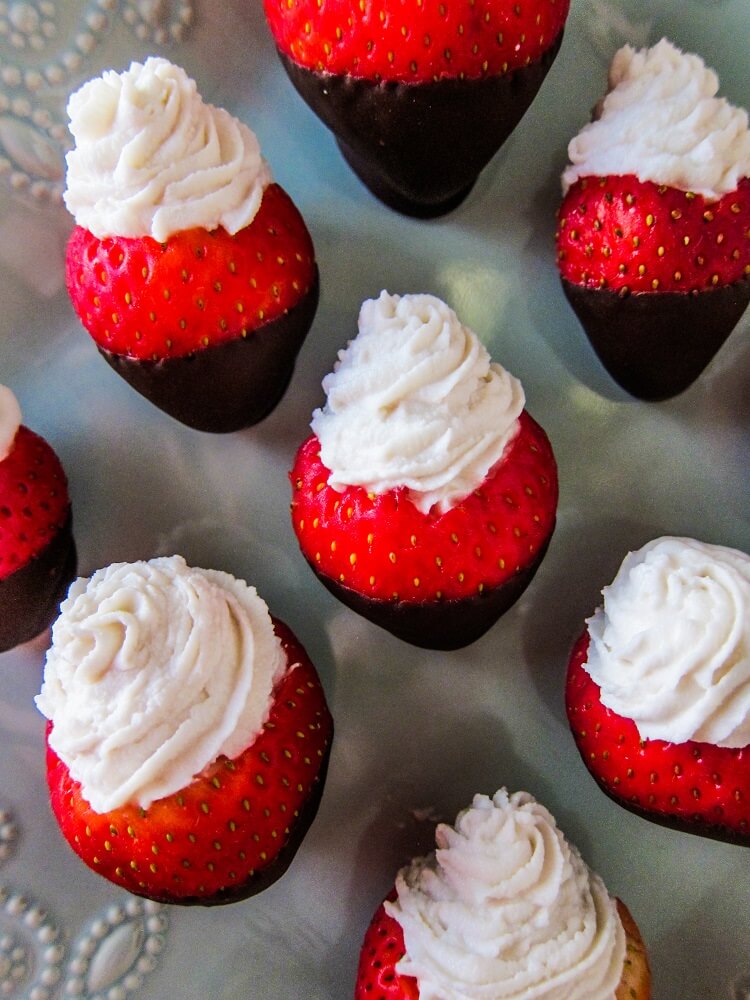 Vegan Cheesecake Stuffed Chocolate Dipped Strawberries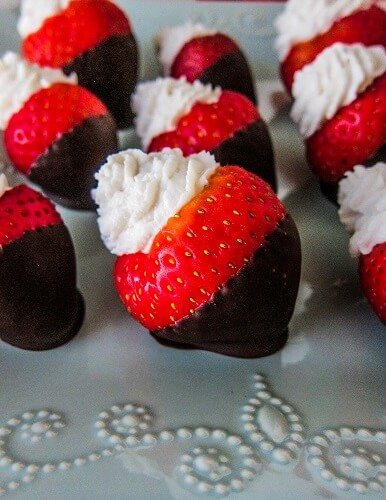 When I am out running, often times I do my best thinking. It could be working out a problem in my head, thinking of the possible options to fix it, thinking up possible art projects, or many times it is ideas for recipes. That was how I came up with the chocolate dipped cheesecake stuffed strawberries that I made last week. I was thinking about how refreshing and delicious strawberries sounded and just wanted to make a simple recipe fixing them. I know I have been sharing a lot of strawberry recipes lately, but I am loving the fact that they are on sale a lot lately and they taste amazing because they are in season.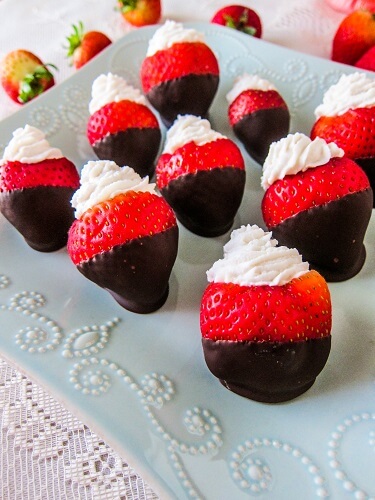 We are kind of berry deprived much of the year here in Minnesota unless they come from far away but those ones aren't very good, and they are expensive. I try to eat locally as much as possible too. Nothing beats fresh Minnesota strawberries! Anyways, back to those yummy chocolate dipped cheesecake stuffed strawberries. They are easy to make, so that is the best part, they just take a little time if you want them to look pretty.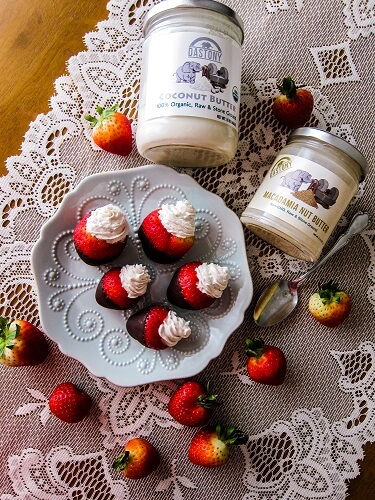 First, I dipped them in good quality vegan dark chocolate, then I made a luscious cheesecake filling. In the past I have made my cheesecake filling with a combination of full fat coconut milk cream and cashew butter, but since cashews don't always agree with me I was happy that I had just received some Dastony macadamia nut butter from Raw Guru to use instead! It is super delicious stuff! I consider macadamia nuts kind of special, and the butter is just as amazing. It made for a creamy and delicious cheesecake filling.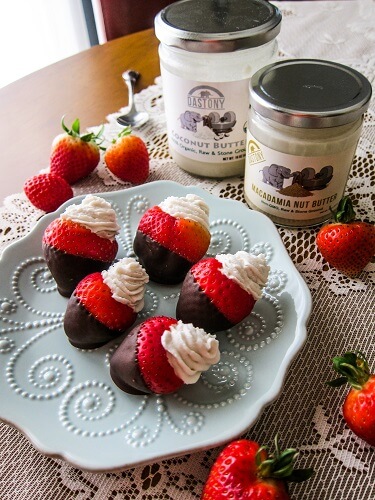 Once it was all piped into the strawberries, I was super excited. These are waaayyy better than classic chocolate dipped strawberries. But maybe I am biased since cheesecake is one of my favorite desserts. These are heavenly! If you want to impress someone, make them a plate of these babies! Now is the perfect time to make them too since strawberries are so flavorful this time of the year!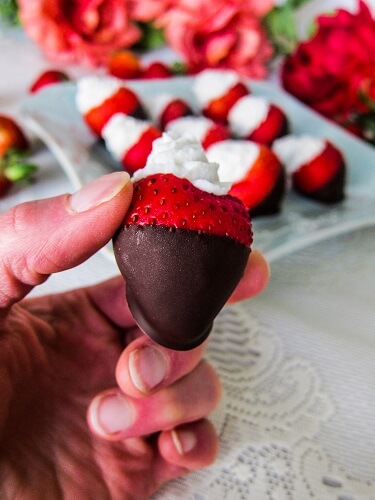 Vegan Cheesecake Stuffed Chocolate Dipped Strawberries
Makes 16
Ingredients:
16 larger fresh organic strawberries
1 cup vegan dark chocolate or chocolate chips, chopped
1/2 cup full fat coconut milk (the cream part from the top of the can)
3 Tbsp Dastony macadamia nut butter, or raw cashew butter
1/3 cup Dastony coconut butter, warmed to liquid
2 Tbsp maple syrup
1 tsp lemon juice
1/2 tsp pure vanilla extract
1/8 tsp sea salt
Instructions:
Melt the dark chocolate in the top of a double boiler, then dip each strawberry into it, let the excess drip off and then set them on a parchment lined tray. Place in the refrigerator until the chocolate has hardened.
Meanwhile, to make the cheesecake filling, in a blender or food processor, combine the coconut milk, macadamia nut butter, coconut butter, maple syrup, lemon juice, vanilla extract, and sea salt until well combined. Pour into a bowl, and place in the freezer for about 30-45 minutes or until thickened to the consistency of whipped cream stirring every so often. Once it has reached the desired consistency, put it in the refrigerator.
Meanwhile, using a pairing knife, cut divets into the tops of the strawberries so you have a little cavity to put the filling in. Set aside in the refrigerator until you are ready to fill them.
To fill the strawberries, place the filling in a pastry bag (or a ziplock bag with a hole cut in the corner), and pipe into the tops of the strawberries.
Place back in the refrigerator for about an hour until they firm up more.
Enjoy! Store any extras in the refrigerator.
(Visited 537 times, 1 visits today)