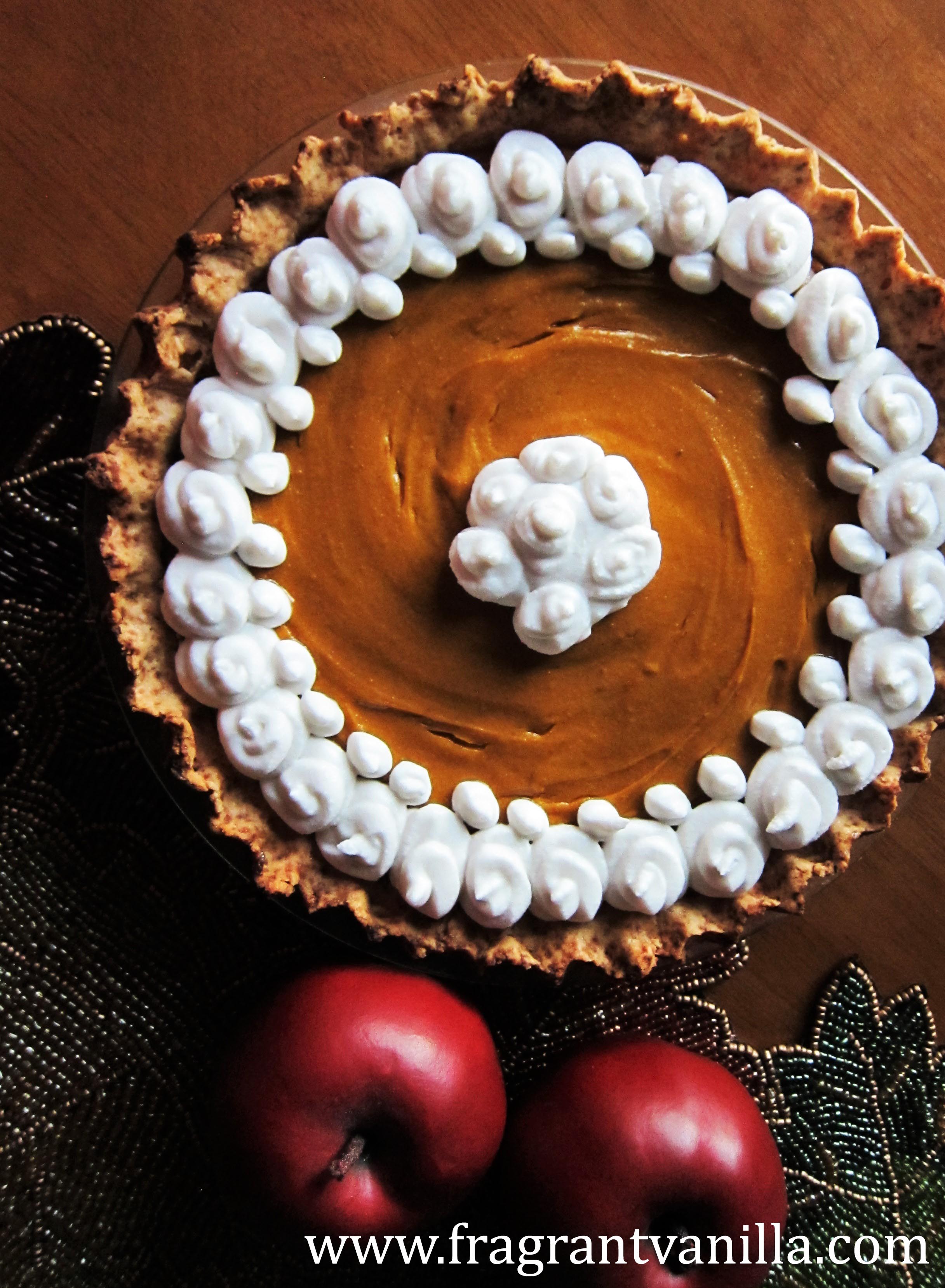 Vegan Butternut Squash Apple Pie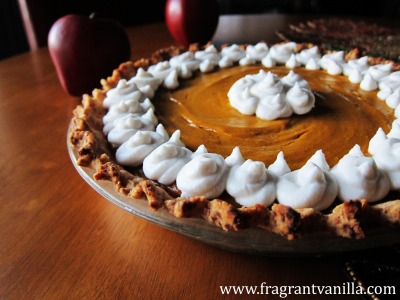 Eric recently made his own pumpkin pie from scratch (like roasting the pumpkins and all). His turned out so cute, he made mini ones, and it made appreciate the fact that he can bake if he wants to.  I can't say I can say that about any other guys I have had in my life so I consider it impressive. It got me wanting to make my own similar pie.  But with squash, because I actually like squash better than pumpkins.  I made a squash pie a long time ago before I was vegan and it was so good!  It was time to try again.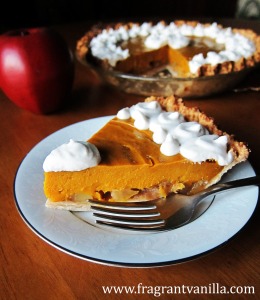 I am really picky when it comes to squash I like to buy and eat. The two I like the best are kabocha and butternut. Both really sweet squash varieties that bake up nicely.  I used butternut for my pie this time. I haven't made a straight up pumpkin type pie in a while, so I was looking forward to this! But I wanted to add another element to it as well.  I have been really craving apple pie lately, so I made a layer of apple pie on top of the crust before the squash filling.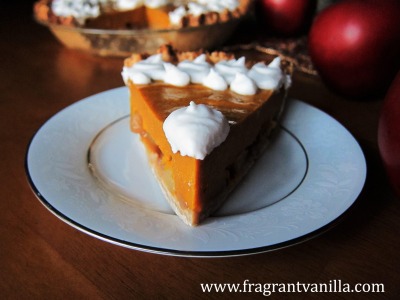 I used haralsons for that, my favorite baking apple introduced to me by my Mom who made the best apple pie when I was younger.  The squash filling was sweetened with maple syrup, made rich with coconut milk, and it had all the spices I use in my pumpkin pie.  It smelled delicious while baking with all of the warm aromatic spices filling the kitchen.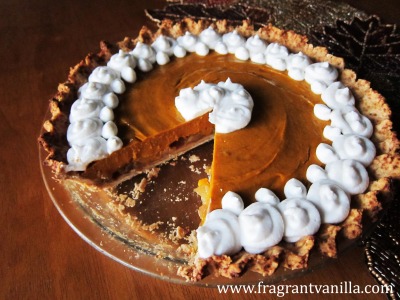 It tasted even better!  I always used to have pumpkin and apple pie on thanksgiving anyhow, so if you made this for Thanksgiving you would just have to cut yourself one piece.  The butternut squash is even sweeter and silkier than pumpkin which I love.  If you have butternut squash and apples on hand you should really give this a go.  You might find that you want to serve it for Thanksgiving this year!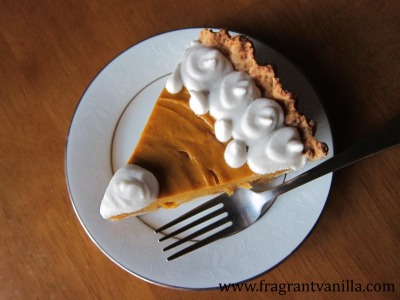 Vegan Butternut Squash Apple Pie
Makes one 8 inch pie
Crust:
1 1/4 cups all purpose gluten free flour
2 Tbsp coconut sugar or maple sugar
1/4 tsp sea salt
1/4 cup plus 2 Tbsp coconut oil in its solid state
about 3-6 Tbsp cold water
Apples:
3 medium tart sweet apples, diced
1 tsp cinnamon
1/4 cup coconut sugar
pinch sea salt
juice of one lemon
Filling:
2 cups cooked butternut squash, packed
1/3 cup pure maple syrup
3/4 cup full fat coconut milk
2 tsp coconut oil
1 1/4 teaspoon ground cinnamon
1 teaspoon ground ginger
1 /4 teaspoon ground nutmeg
1/4 tsp ground cloves
1/4 teaspoon salt
1 1/2 tablespoons cornstarch
3/4 teaspoon agar powder
To make the crust, in a large bowl, mix together flour, sugar, sea salt, and spices. Cut in coconut oil with a pastry blender or 2 knives until it is in pea sized pieces. Mix in  just enough water to create a smooth dough that holds together but isn't too sticky. Add more water if needed, and knead slightly until a smooth dough is created. Roll out into a 9 inch circle on a sheet of parchment paper, then use the paper to help you transfer it to an 8 inch pie dish.  Flute the edges, and set aside in the refrigerator.
Pre-heat the oven to 375F degrees.
To make the apples, place them in a sautee pan over medium heat with all of the other ingredients, cover with a lid, and cook until the apples are tender, about 10 minutes. Set aside.
To make the squash filling, place all ingredients in the blender and blend until smooth.
To assemble the pie, scatter the apples over the crust, then pour the filling over that.
Place in the pre-heated oven and bake for about  40-45 min. until the edges of the crust are lightly brown, and pie is set.  Allow to cool completely.
Serve with coconut whipped cream if desired.
(Visited 857 times, 1 visits today)