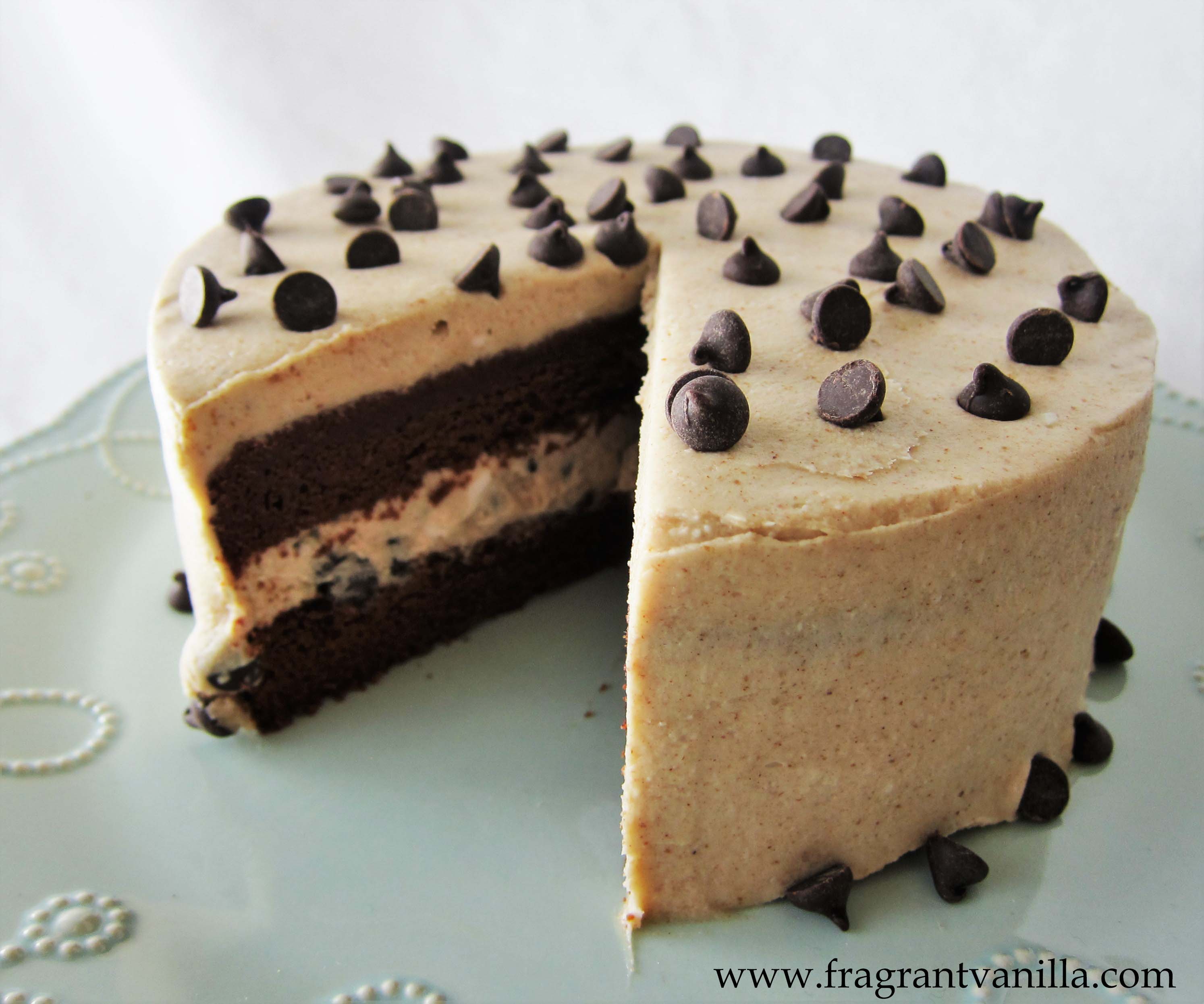 Vegan Brownie Cookie Dough Cake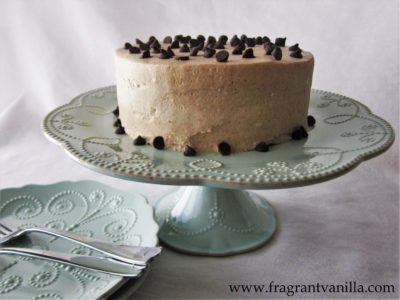 In my opinion, cookie dough is so much better than actual baked cookies (not that cookies aren't good, I just like the dough a smidge more). So when I came across a recipe for a cake with cookie dough frosting and filling and brownie layers, I said to myself, this MUST be veganized.  This was a few months back of course, and finally last weekend I got around to making it.  When I told Eric about it, he said it sounded amazing too so I had support when making it.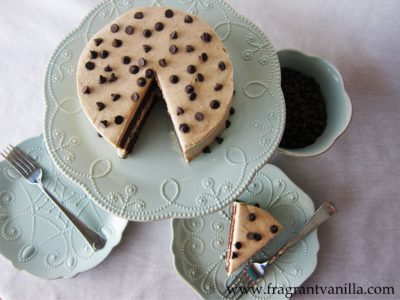 I made a decadent chocolate cake that was almost brownie like.  Not heavy, just was perfectly moist, and very chocolaty.  It was actually oil free and fruit sweetened too, but you would never know since it tasted decadent and rich as all get out. I like dates as my sweetner lately, although they are sweet, they are about as natural as you can get when it comes to unprocessed sweeteners, and they do have health properties if you don't go overboard.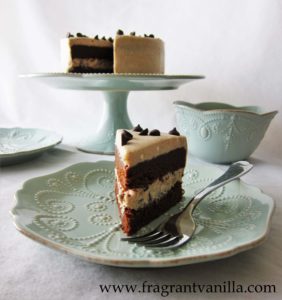 For the frosting, I used my usual creamy frosting recipe enhanced with a couple nut butters and dates to give it that caramelly cookie flavor.  It was sooo delicious with the chocolate chips stirred in, almost like a chocolate chip cookie mousse.  Luckilly enough made it onto the cake to cover it, because I kept having to sample it since it was pretty addictive stuff.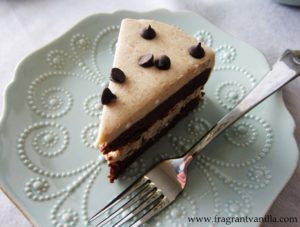 Once the cake was all assembled, it was simply heavenly.  Like getting the best of both worlds, brownies and cookie dough.  You can't beat that.  I shared some with Eric and lets just say it didn't last long.  Good stuff.
Vegan Brownie Cookie Dough Cake
Makes 1 6 inch 2 layer cake
2 6 inch cake pans
Cake:
1 1/2 cups quinoa flour (or all purpose gluten free flour)
1/4 cup cacao powder or unsweetened cocoa powder
1 1/2 tsp baking soda
1 tsp baking powder
1/2 tsp sea salt
1 cup packed soft medjool dates, pitted, soaked in water for 30 minutes and 1/2 cup of the water reserved
1/4 cup raw pecan butter
1 Tbsp pure vanilla extract
1 cup filtered water
2 Tbsp apple cider vinegar
Frosting:
1 15 oz can organic full fat coconut milk, chilled
1/2 cup raw cashew butter
1/4 cup raw pecan butter
1/2 cup pitted medjool dates
1/4 tsp sea salt
2 tsp pure vanilla extract
3/4 cups coconut butter, warmed to liquid
1/2 cup vegan chopped chocolate or chocolate chips plus more for serving
Preheat the oven to 375F degrees and position rack in center of oven. Line the bottoms of two six-inch-diameter cake pans with 2-inch-high sides with parchment paper. Coat parchment paper and pan sides lightly with oil so that the cake doesn't stick. Whisk flour, baking powder, baking soda, sea salt in a large bowl to blend well. Place dates, reserved water, pecan butter, water, and vanilla extract into a blender, and blend until smooth, then whisk this blended mixture into the flour mixture until well blended. Whisk in the cider vinegar until bubbles form. Transfer cake batter to prepared pans and bake cakes until tester inserted into center comes out clean, about 30 minutes. Cool cakes completely in pan on rack, about 1 hour. Cut around sides of pan to loosen. Turn cakes out onto platter; peel off parchment paper. Let cool completely.
Meanwhile, to make the frosting, combine all ingredients but the coconut butter, in a high speed blender or food processor and blend until smooth. With the motor running, add the coconut butter and process a minute more (if it starts to get lumpy at all during the process it is just the fat separating because it is 2 different temperatures. Just continue to blend until it is smooth, and it will get warm so it will just have to chill longer). Pour the frosting into a bowl and let sit in the freezer until the consistency of whipped cream, whisking every 15 minutes (this may take anywhere from 15 minutes to hour to an hour depending on how warm it has gotten and which appliance you used). Remove 3/4 cup of the frosting and stir in the chocolate chips. Keep the other frosting plain.
To assemble, place one cake layer on a plate, and spread the chocolate chip frosting over it. Place the other cake layer over that, and spread the rest of the plain frosting over the top and down the sides of the cake. Sprinkle more chocolate chips over the cake, and serve!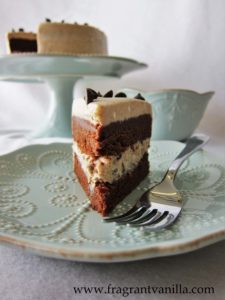 (Visited 359 times, 1 visits today)