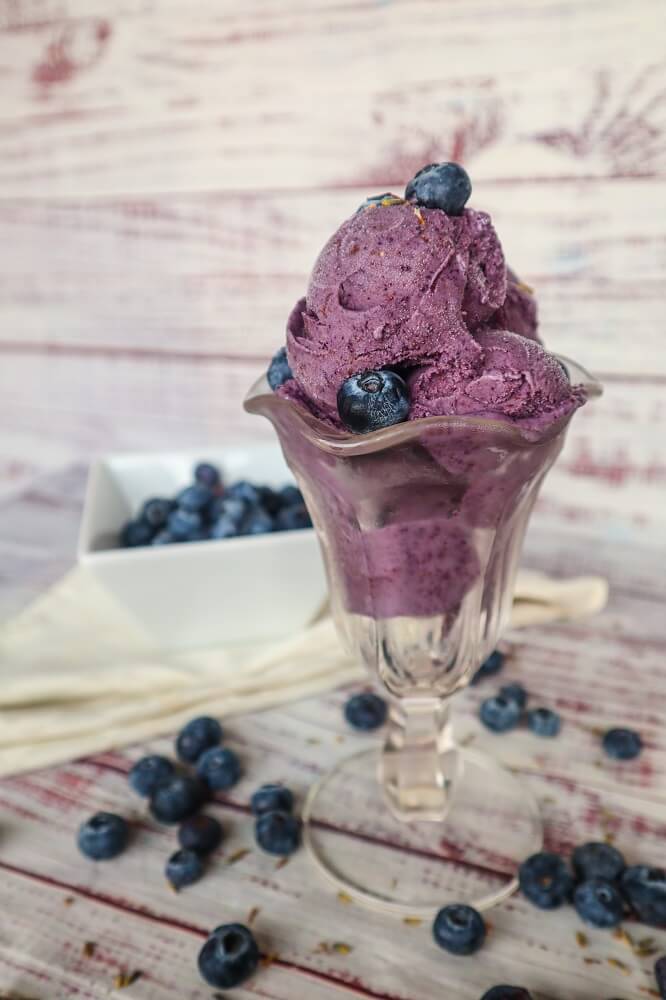 Vegan Blueberry Lavender Ice Cream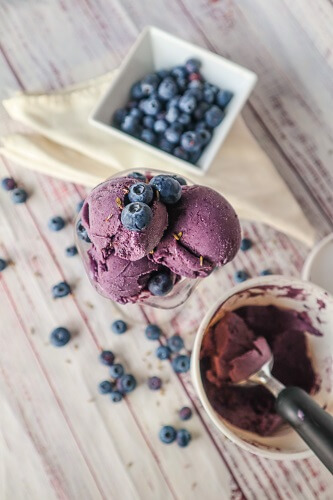 I have been eating so many berries lately.  Mostly because it is summer and I feel berry deprived the rest of the year and because I bought a large amount.  Berries are not something that is bad to eat a ton of though, why not get your daily antioxidants the natural way, right?! I wanted to make some recipes with them too, and since I have been in an ice cream sort of mood lately I decided to make some blueberry lavender ice cream.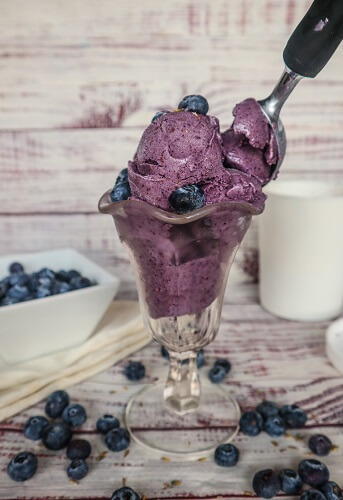 I wanted something fancy (the lavender) but still classic (the blueberry).  It is such a lovely refreshing combination too!  For the base I used full fat coconut milk and almond butter to make it extra creamy.  I don't just throw the lavender into it and blend though, I go through the process of heating the milk, then adding the lavender and letting it sit to let the flavor of the lavender bloom into it.  It might be a little extra work, but it is so worth it!  You then have to let it cool though, in order to freeze better in the ice cream maker.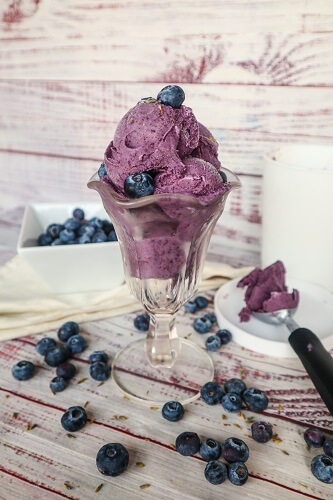 This base tasted so good even before freezing!  I added a little bit of vanilla as well, and dates to sweeten it instead of maple syrup or another liquid sweetener this time.  Don't get me wrong I love the maple syrup, but it makes for a little bit more icy hard ice cream. The dates have less moisture and help it stay more soft.  This turned out nice and scoopable!  If you don't have an ice cream maker, no worries!  I have included instructions for how to make it without them.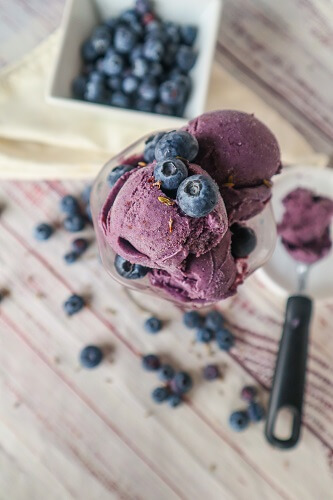 This turned out soooo good!  Just like something I would get at a local ice cream shop but I can enjoy it in the comfort of my own home.  If you have an abundance of berries on hand and are in an ice cream eating mood too, give this a try in this last part of summer. It is still prime ice cream season after all!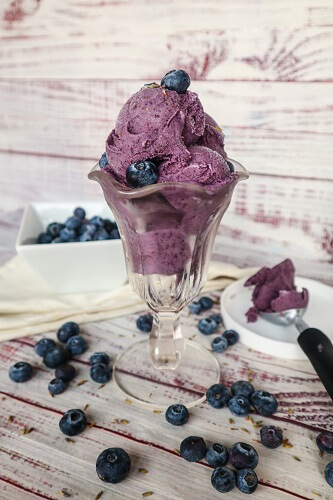 Vegan Blueberry Lavender Ice Cream 
Makes 3 cups
Ingredients:
1 15 oz can full fat organic coconut milk or coconut cream (unsweetened)
1 Tbsp fresh lavender flowers
1/2 cup raw smooth almond butter
1 1/2 cups fresh organic blueberries
1/2 cup soft, pitted medjool dates (if they are not soft, soak them in filtered water for 30 minutes before using)
2 tsp pure vanilla extract
1/4 tsp sea salt
Instructions:
Heat the coconut milk in a saucepan with the lavender, and bring to a boil. Remove from the heat and let steep for 15 minutes, then strain through a fine meshed strainer into a bowl or glass measuring cup (discarding the lavender) and chill in the refrigerator until completely cold.
Combine the coconut milk with all other ingredients in a blender and blend until smooth.
Pour into an ice cream maker and process according to directions.  Alternatively, if you do not have an ice cream maker, pour it into a bowl, and whisk every half hour until it is to the consistency of a thick malt.
Pour into a freezer safe container with a lid, and continue to freeze until firm enough to scoop (at least 4 hours or overnight). If it becomes too firm, simply let it sit out for 15 minutes before serving.
(Visited 1,859 times, 1 visits today)