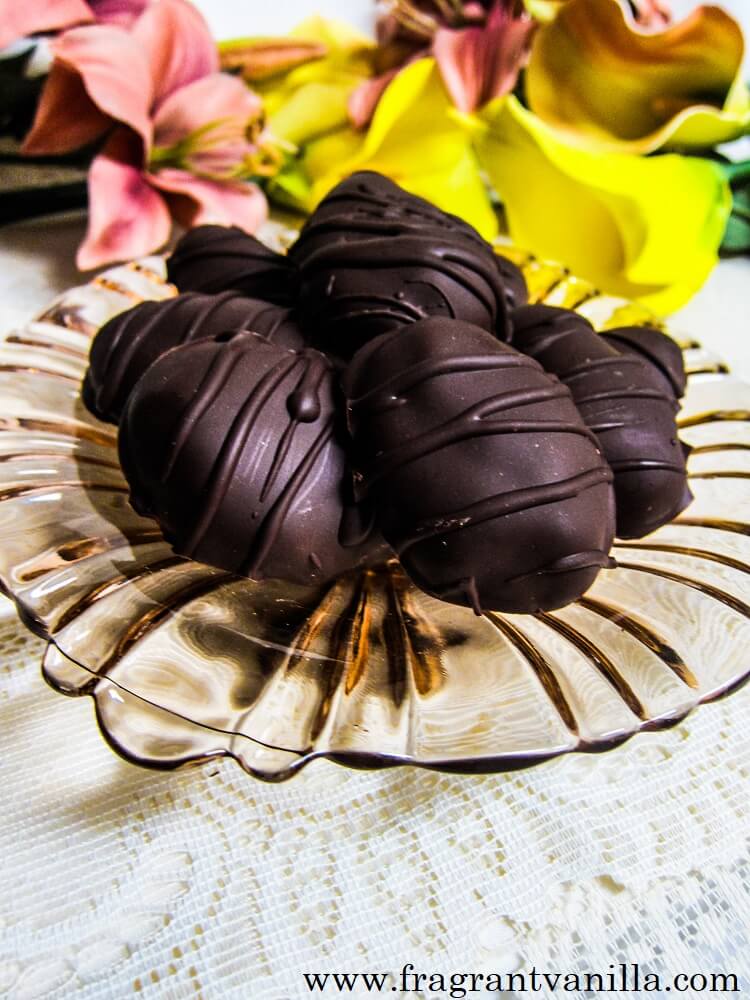 Vegan Blueberry Chocolate Eggs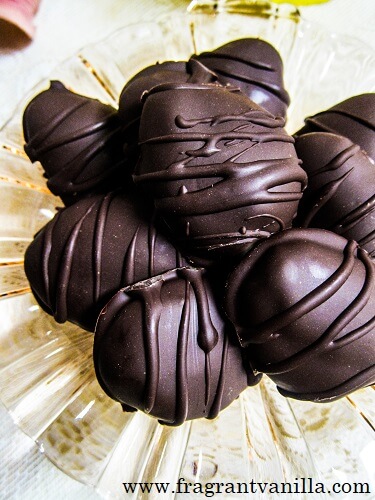 Easter is in a month, so I figure it is ok now to start making Easter candy.  After all, the stores were all filled with it the day after Valentine's Day!  I like to make my own goodies every year though, because most of the stuff I see at the store is not vegan, and is made with processed ingredients.  I am not going to lie, I used to love that stuff as a kid.  Chocolate was my favorite.  Jelly beans and Peeps not so much.  I loved the chocolate bunnies of course, because who doesn't like trying to eat like 10 oz of chocolate in one day as a kid.  Malted milk ball eggs were pretty awesome as well, again involving chocolate.  But I really loved the big filled chocolate candies like the Reese's chocolate eggs, and the Russell Stover raspberry cream eggs.  So, as an adult, that is what I make the most.  I don't have a big chocolate bunny mold anyhow. But eggs are pretty easy to shape without any special equipment.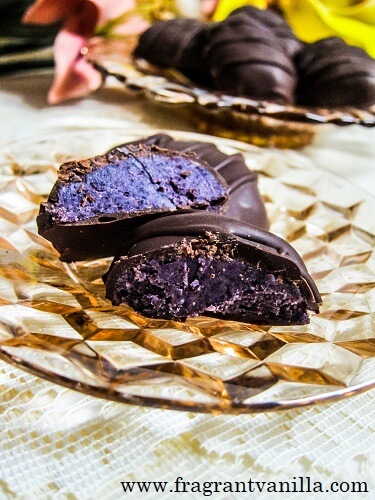 I make peanut butter eggs every year because I am a peanut butter obsessed girl, but I also usually make a berry variety of the filled eggs because that was my second favorite.  I had never made blueberry though, so I decided to make some.  I have never seen any of that flavor at the store so it made it even more exciting.  Now I know it is not blueberry season, but not to worry, I used freeze dried berries in these.  Trust me, they have a ton of blueberry flavor packed into a small amount, and they are perfect for making recipes where you don't want to add a lot of excess moisture (like a frosting for example).  They are my secret trick for adding loads of blueberry flavor.  I added them to a mixture of cacao butter, cashew butter, and coconut butter, which has a white chocolate flavor.  It was so delicious even before I shaped it into the eggs and let it set up.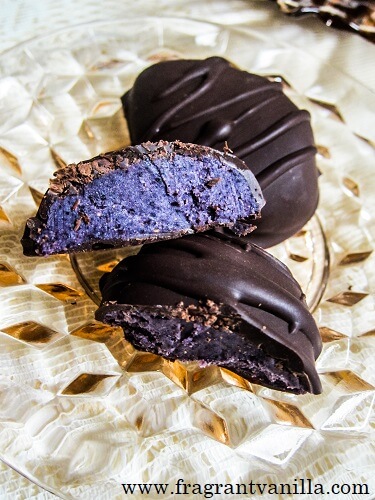 Now, I could have dipped them in a vegan white chocolate too, but I decided to go with dark chocolate to contrast the sweet mild white chocolate blueberry flavor of the inside. They turned out so good!  I don't know why they don't make blueberry cream eggs to sell in stores, they are amazing! It is really kind of fun making your own Easter candy at home like this.  And, if you make them, you get to lick all of the excess chocolate and filling from the bowls which is my favorite part.  If you are in the mood for some Easter treats, and a little candy project give these a try!  Trust me, they are much better than anything you can buy at the store!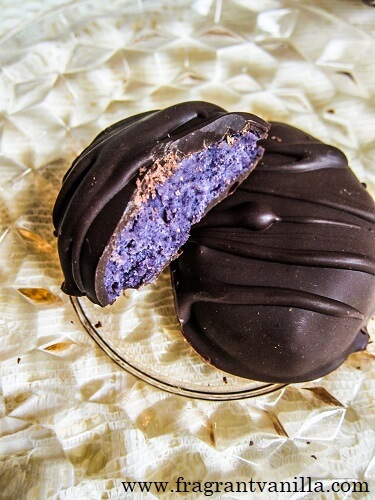 Vegan Blueberry Chocolate Eggs 
Makes 6-8 large eggs
Ingredients:
White Chocolate:
Dark Chocolate:
Directions:
Combine all of the white chocolate ingredients but the berries and water over a double boiler, and whisk until smooth.
Pulverize the berries in a blender until fine, then whisk into the white chocolate along with the water. Place in the freezer for about 15-20 minutes until it is firm enough to scoop. Scoop into 8 balls, rolling them with your hands and shaping them into eggs.   Place on a parchment lined tray, and place back into the freezer until firm, about 30 minutes.
Meanwhile, to make the dark chocolate, combine all ingredients in a double boiler, and whisk until combined and melted.
Once the filling has firmed up, dip each chocolate into the dark chocolate, being sure to let the excess drain off, and place back onto the tray (I like to set mine on a fork to allow it to drain better). Once they are all dipped, set them in the freezer until hardened.
Store any leftover truffles in the refrigerator.
(Visited 859 times, 1 visits today)