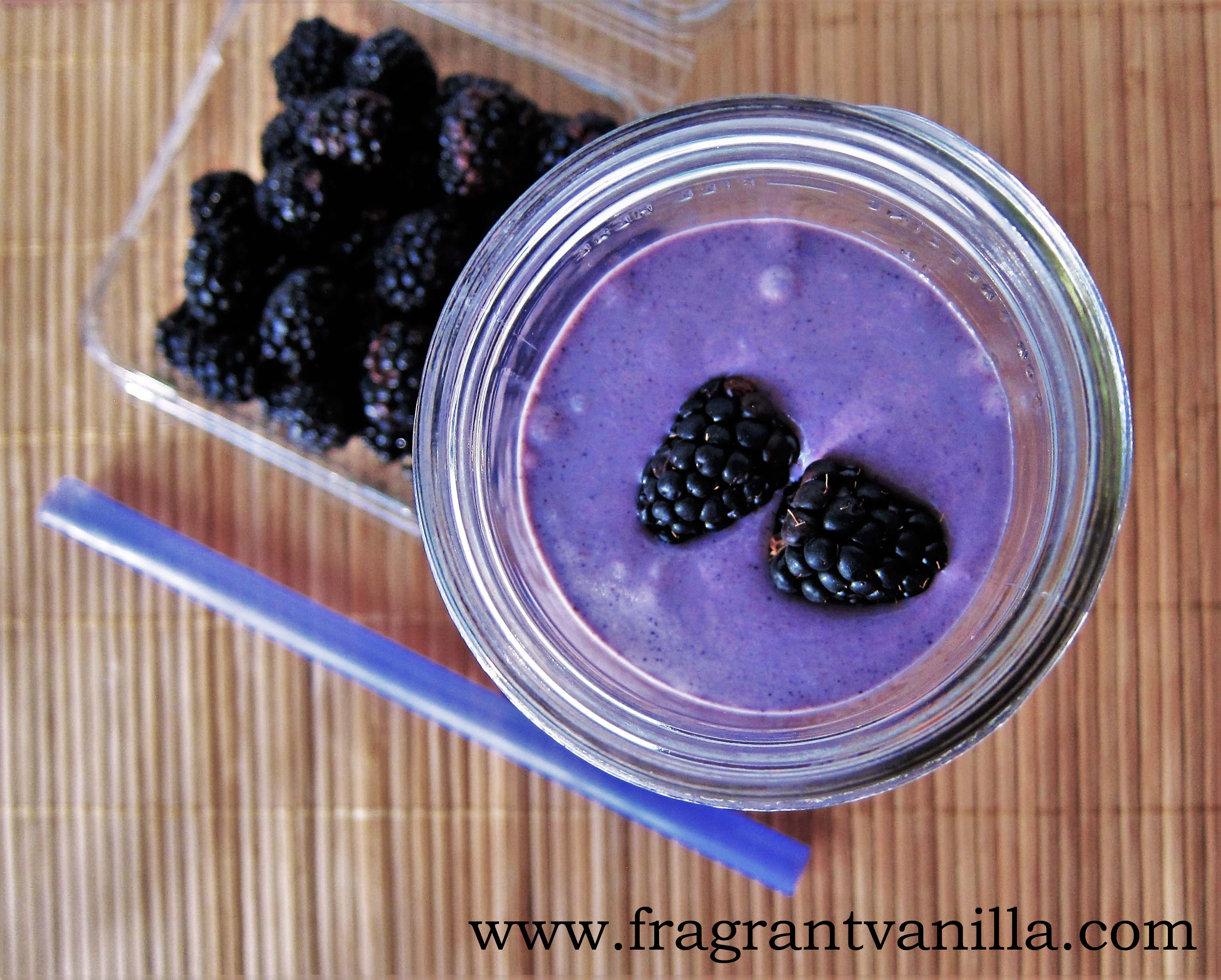 Vegan Blackberry Kefir
When I was at the store last weekend with Eric, he was gravitating towards the kefir. He said his stomach felt messed up, and he thought the probiotics might help. Maybe so, but the dairy might upset it more I said. I am not a fan of dairy obviously, being vegan. I used to eat lots and lots of yogurt before I was vegan and I often had an upset stomach and intestines. When I stopped eating the yogurt that I thought was so healthy, those symptoms went away. So anyways, back to that kefir, I thought to myself, I should make a vegan version!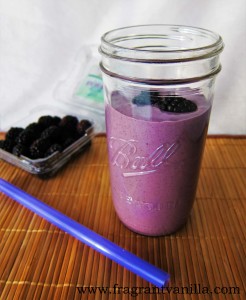 Because it sounded really good actually. I have made coconut yogurt before, so why not make a probiotic rich drinkable version to share with Eric too since he felt he needed it. I had frozen blackberries on hand, so I thought blackberry kefir would be perfect. It is actually really easy to make, it does have to sit overnight though. I added in some Original Sprout Living Epic Protein so it has protein like dairy yogurt (so no excuses to not make it for those people who always say to me they are missing out on the protein in non-dairy yogurt.)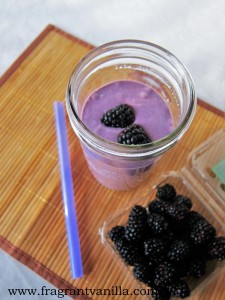 This is kind of rich, but so was the full fat yogurt I used to eat, and you just have a little not the whole thing in one sitting (although Eric has been known to do that with such beverages ha ha). It was delicious. The most delicious drinkable yogurt I have had. And not overly sweet just sweet enough to make me and Eric both happy (he likes it more sweet, me less). You do not have to drink dairy to enjoy delicious yogurt!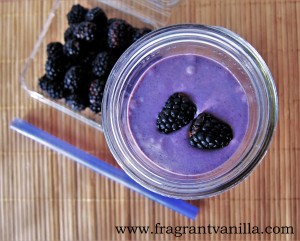 Vegan Blackberry Kefir
Makes about 2 cups
1 15 oz can full fat organic coconut milk*
2 scoops (about 1/4 cup) Sprout Living Epic Original Protein Powder
2 tsp powdered probiotics (I emptied out the capsules)
1/2 cup raw cashew butter
1 cup organic blackberries
2 Tbsp maple syrup (or to taste)
In a blender, blend together the coconut milk, protein powder and probiotics. Pour into a bowl, cover, and let sit overnight in a warm place (about 75F degrees at least). The next day, blend in all remaining ingredients, chill and enjoy! Keeps for one week in the refrigerator.
*If you wanted to make this recipe raw, just substitute thick raw coconut milk (about 1 3/4 cups) for the canned.
*If you find it is too thick after you make it (since it may vary depending on the coconut milk you use etc.), add a little water to thin it out.
(Visited 117 times, 1 visits today)