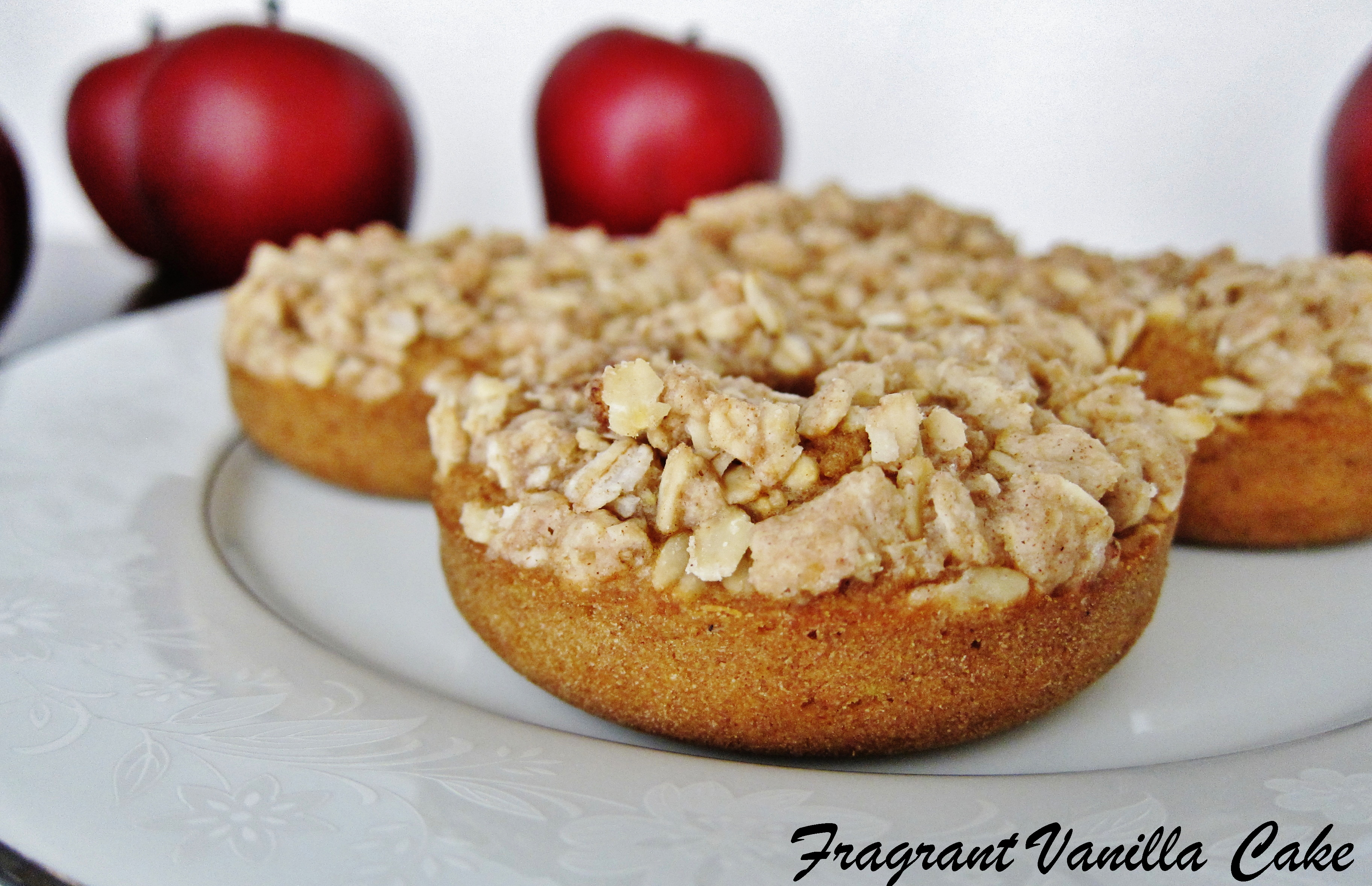 Vegan Apple Streusel Doughnuts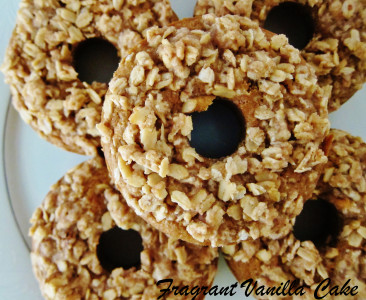 My Mom recently suggested I make some apple doughnuts.  She said she heard someone else talking about some, and they sounded so good...and I agreed, so I had to make some.  I hadn't made baked vegan apple doughnuts ever so I was excited about this.  I had just picked up a bunch of honeycrisp apples, so I knew I had a flavorful apple to use in these doughnuts.  Which is important to me. I am sort of picky about my apples.  Honeycrisp and Haralson are my favorites, especially when I can go to a local apple orchard and pick some up.  Which I will have to do really soon.  Anyways, back to the doughnuts, I made a moist and flavorful apple batter laced with cinnamon, nutmeg and vanilla, my 3 favorite things to put in an apple pie. It tasted wonderful but of course even better once baked (yes, I always taste my batter and dough...have to make sure it is sweet enough).
But before baking...I decided I wanted to make these streusel doughnuts.  It just appealed to me more than a cinnamon sugar coating or frosting that day. I am a sucker for streusel.  So, I suppose these are sort of a cross between a muffin and a doughnut, which I love.  They were sooo good! Soft, aromatic and sweet.  Just how an apple doughnut should be.  And way healthier than the doughnuts that always smell so amazing when I go to the apple orchard.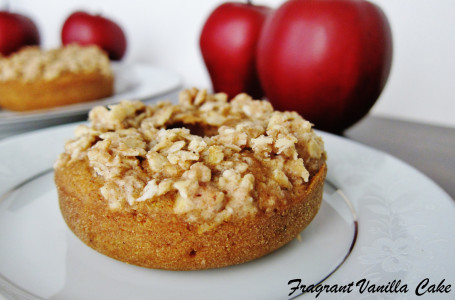 Vegan Apple Streusel Doughnuts
Makes 10 large doughnuts
Topping:
2 Tbsp coconut oil in its solid state
2 Tbsp coconut sugar
1/3 cup gluten free all purpose flour
1/2 cup gluten free rolled oats
1/2 teaspoon ground cinnamon
Batter:
2 cups all purpose gluten free flour
1 cup coconut sugar
2 Tbsp ground flax seed
1 tsp cinnamon
1/4 tsp nutmeg
1/4 tsp sea salt
1 1/2 tsp baking powder
1/4 cup plus 2 Tbsp apple cider
1 cup applesauce
1/4 cup plus 2 Tbsp coconut oil, warmed to liquid
2 tsp pure vanilla extract
Pre heat the oven to 350F degrees, and oil a standard sized doughnut pan.  In a bowl, mix together the streusel ingredients with your hands until they clump up (it helps to squeeze them together with your fingers).  Set aside.
For the batter, whisk together the  flour, sugar, flax seed, cinnamon, nutmeg, sea salt, and baking powder.  Whisk in all the wet ingredients until smooth.
Spoon into the holes in the prepared pan, filling them 3/4 full, then top off with the streusel.  Place in the oven and bake for 15 minutes, or until the doughnuts are cooked through. Remove from the oven and allow to cool.  Once cool, pop out of the pan.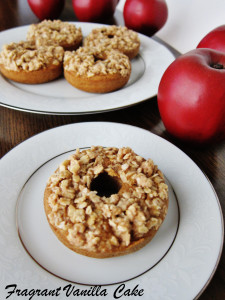 (Visited 64 times, 1 visits today)