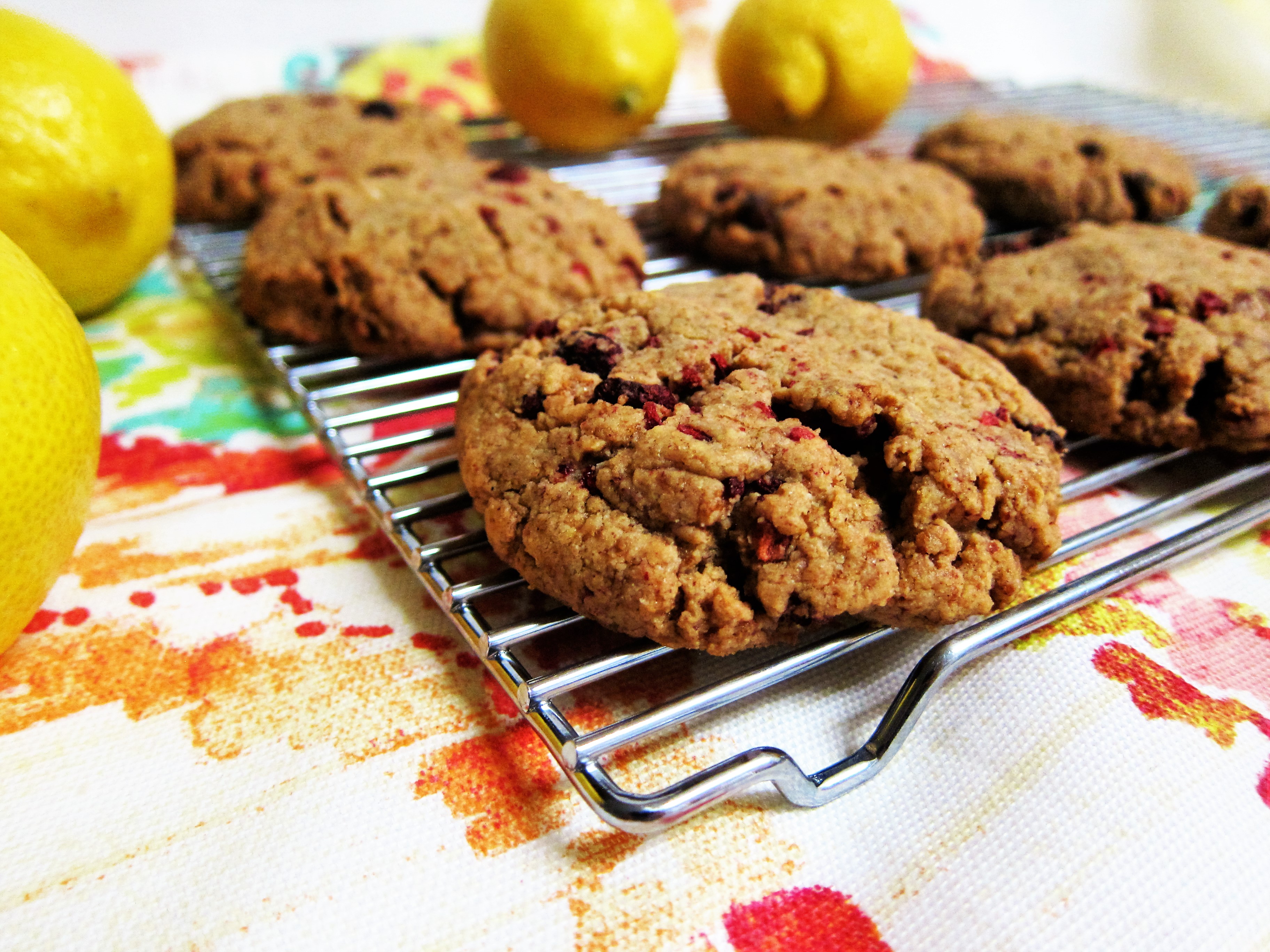 Vegan Almond Lemon Raspberry Cookies
Sometimes I get my recipe ideas from a craving I have or an idea I come up with as I daydream, but other times, I am asked if I could make something.  That was the case last weekend when my Mom asked if I could make her some lemon raspberry cookies with nut butter included in the dough.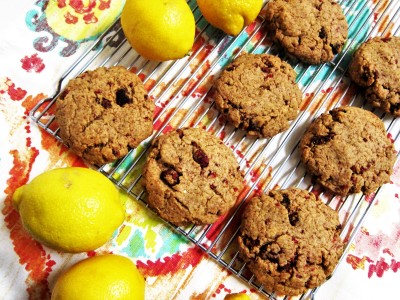 Of course I wanted to make them!  I am not one to turn down delicious sounding recipe ideas, and this one sounded especially good.  I love nut butter in all forms, and lemon and raspberry is one of my favorite combinations!  What wasn't to love about this idea?! They were actually quite easy and simple to make, which was awesome.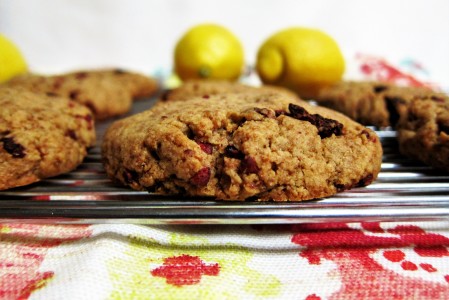 These are not one of those fussy cookies that you have to put a lot of ingredients into with lots of steps and chilling time etc. But instead simple mix, place on the pan, and bake, and half an hour later you have delicious cookies. They smelled absolutely amazing when baking, the lemon and raspberry filling my kitchen with the most heavenly aroma!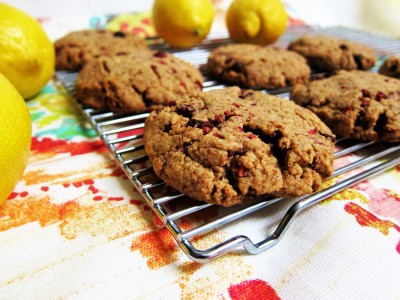 They tasted wonderful as well!  My Mom approved, I think they were just what she was looking for. She likes to have some sort of cookies on hand as a snack to go with her tea or coffee.  I think these would be good with a hibiscus raspberry tea or something of the sort.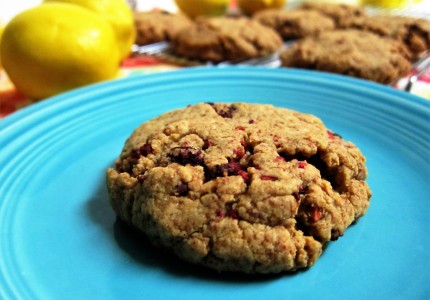 Vegan Almond Lemon Raspberry Cookies
makes about 10 cookies
1/2 cup almond butter
1/4 cup coconut oil, softened, but not liquid
1/2 cup coconut sugar
2 tsp pure vanilla extract
1 Tbsp organic lemon zest
1/4 cup lemon juice
1/4 tsp sea salt
1 cup gluten free all purpose flour
1/2 cup dried raspberries
Preheat the oven to 350F degrees, and line a sheet pan with parchment paper.
In a large bowl, mix together the almond butter, coconut oil, sugar, vanilla, lemon zest and juice until well blended.  Add the sea salt and flour and mix until well combined. Stir in the raspberries.
Shape the dough into 1 1/2 inch balls, and place a few inches apart on the prepared cookie sheet. Press down on them just slightly. Place in the oven and bake for about 15 minutes, or until they are starting to brown at the edges.
Remove from oven and let cool.
(Visited 187 times, 1 visits today)