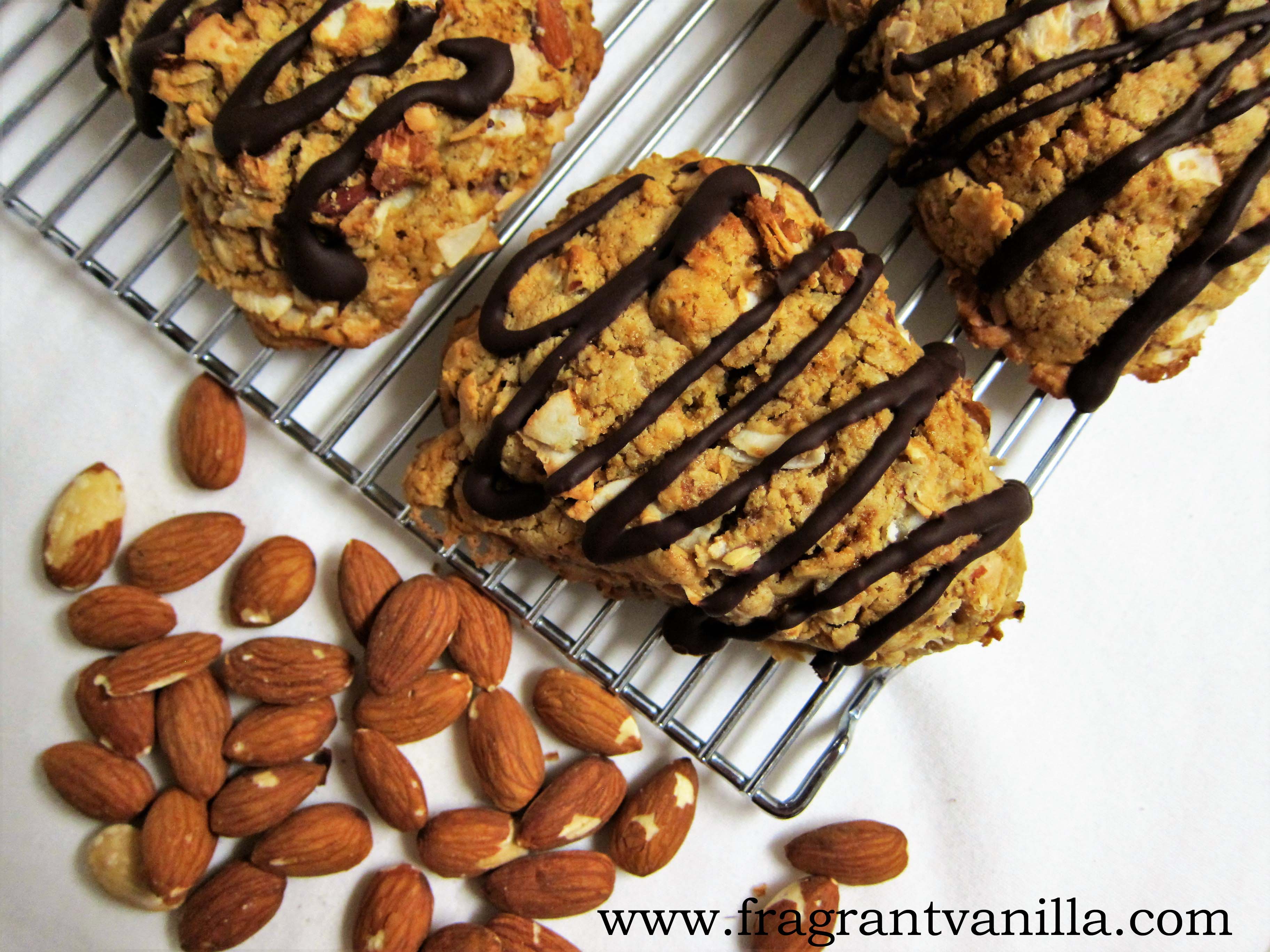 Vegan Almond Joy Scones
At the deli where I work, we have almond joy scones.  Buttery, flaky scones with toasted coconut and almonds.  There is not any chocolate on them however, which always baffles me because I think there should be since they are almond joy, named after the popular candy bar.  Anyways, these scones are not vegan or gluten free so I have never had one, but they always smell amazing and I have always wanted to recreate them.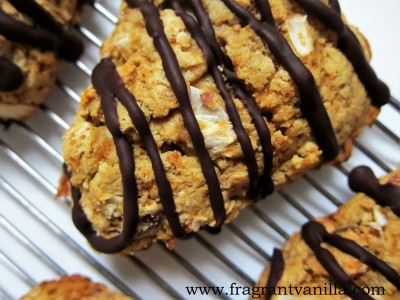 Well, that finally happened last week.  I had made some aquafaba butter and I wanted to try using it in a scone recipe.  I wasn't sure what kind at the time, but then that day at work my coworker made the almond joy scones and I knew what flavor I wanted.  Mine would have the chocolate though.  I told my Mom what I was making and she was so excited.  She has always been a big almond joy fan. When I was little I used to give her my Almond Joy candy that was in my Halloween basket because I did not like them at that point and she was happy to receive them.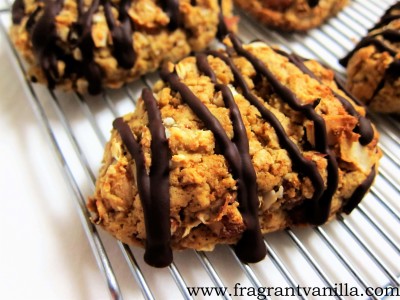 She is always telling me I should make almond joy stuff.  If it were up to her I think this whole blog would be filled with almond joy.  I do love the combination of almonds, coconut and chocolate now though...because when you have the real stuff (not the candy bars with fake ingredients) it actually tastes good.  Anyways, these scones turned out sooo good!  The aquafaba butter yielded the most flaky best tasting vegan scones I have made.  My Mom who of course I had to share them with agreed.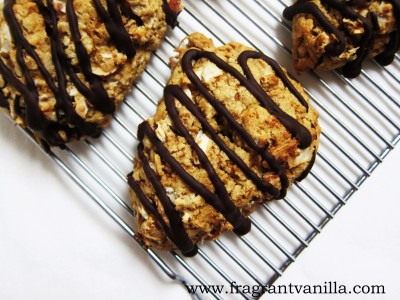 Vegan Almond Joy Scones
Makes 8
3 cups all purpose gluten free flour
1/2 cup coconut sugar
2 1/2 tsp baking powder
1/4 tsp salt
1/2 cup aquafaba butter cut into chunks*
1 cup cold full fat organic canned coconut milk (whisked until smooth if chunky)
1 Tbsp pure vanilla extract
3/4 cup large flake coconut
3/4 cup coarsely chopped toasted almonds
coconut milk for topping
coconut sugar for sprinkling
1/2 cup chopped vegan dark chocolate
Preheat oven to 425F with the rack set at the middle position. Line a baking sheet with parchment
To a large bowl, add the flour, sugar, baking powder, and salt. Cut in the aquafaba butter with a pastry blender or 2 knives until the mixture starts to clump into pea sized pieces. In a small bowl, stir the vanilla into the coconut milk. Add the coconut milk, coconut and almonds to the dough, and stir a few times, but do not overmix. The dough should hold together when squeezed, but still be clumpy.
Place dough on a piece of parchment, and shape (by patting and pushing together) into a circle (about 2 inches tall). Cut into 8 triangles, and place on a parchment lined baking tray. Brush the tops lightly with the coconut milk (only if they seem dry, you want the sugar to stick), and sprinkle with coconut sugar. Bake for about 15-20 minutes or until golden brown (after about 10 minutes you may need to reshape with 2 bench scrapers if the scones are spreading, then place back in the oven). Cool on a wire rack
Melt the chocolate in the top of a double boiler, and drizzle over the scones, and serve!
*Solid coconut oil may be used in place of the aquafaba butter, the scones just wont be quite as flaky.
(Visited 59 times, 1 visits today)