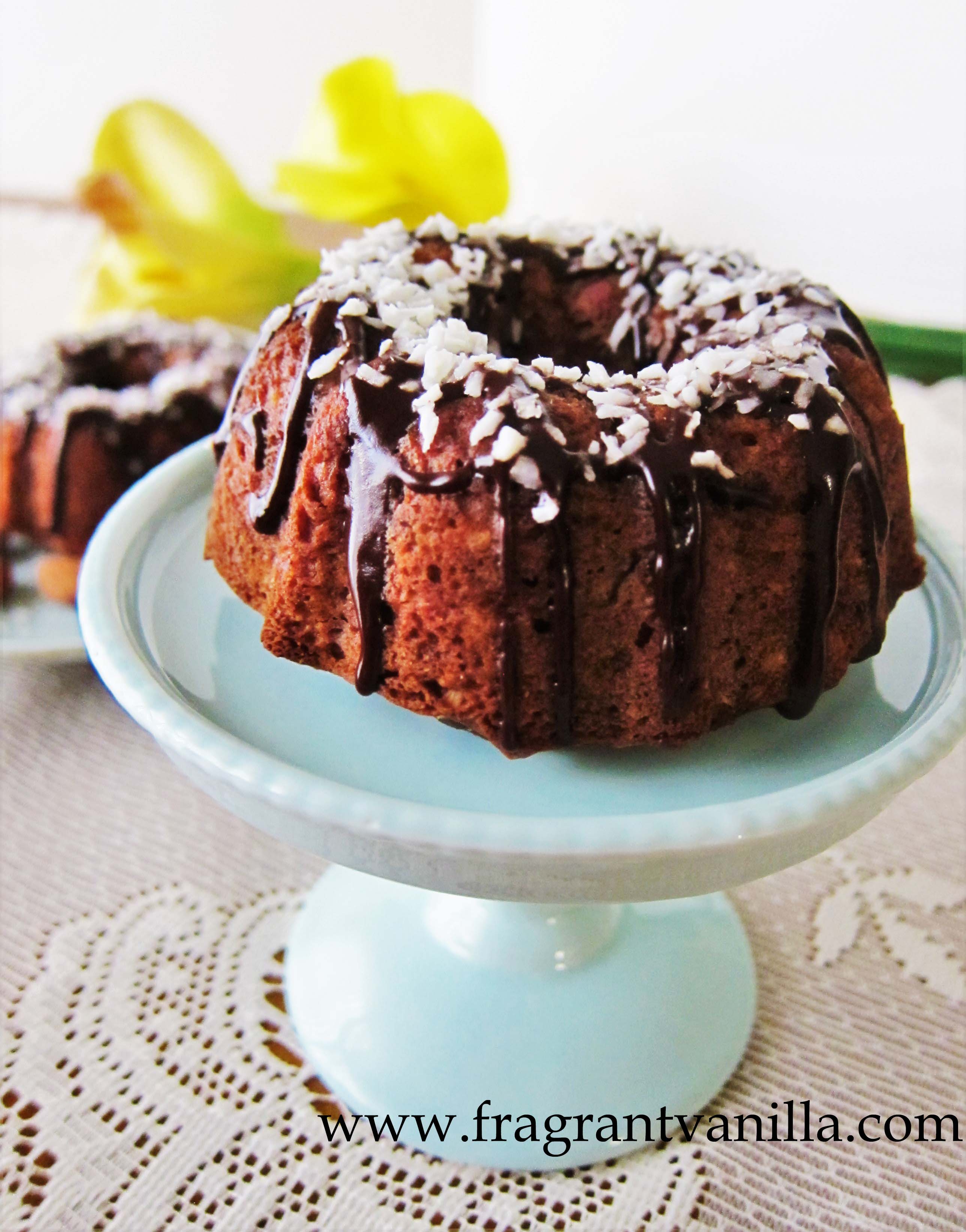 Vegan Almond Joy Mini Bundt Cakes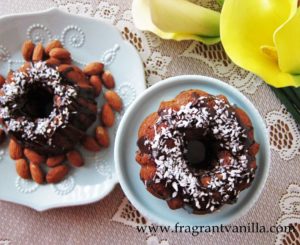 Since it is Mother's Day, I thought I would post a recipe that I made for my own Mother. But first, I want to thank my Mom for being the wonderful Mom that she is. I have always been close to my Mom, we did everything together when I was younger which was easy because we enjoyed a lot of the same things. We both enjoy good food, traveling to interesting places, going for walks etc. So I have a lot of wonderful memories growing up with her. She has been one of my best friends, and always been supportive of me in whatever I choose to go after. She was at every track meet, ski race, and road race when I used to compete, and she is a big supporter of my blog always willing to sample recipes, give me ideas, and help me with things like editing my book. She was always the cool Mom, never embarrassing me, just always there to help when I needed it. I couldn't ask for a better Mom and I am glad God chose to have her be my Mom. So thank you Mom, for being you. Love you!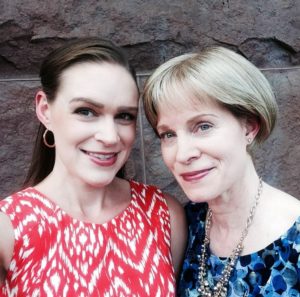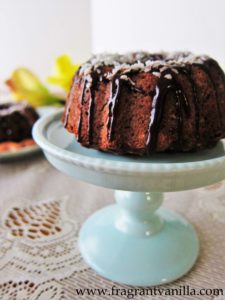 So, back to that recipe I mentioned, my Mom loves all things Almond Joy. She loved the candy bars when I was little, always taking them from my Halloween Candy haul (I did not like them at that point so it was all good). Now however, she doesn't do a lot of refined sugars, so I make her other things with those same flavors to enjoy. Because coconut, almonds and chocolate are an amazing combination...she has good taste. I made some mini almond joy bundt cakes for her for Mother's Day.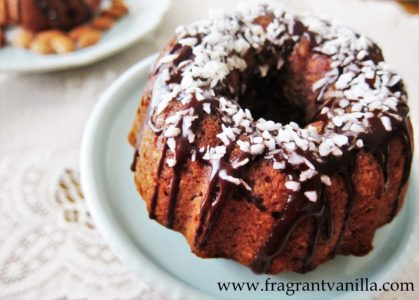 They were date sweetened, gluten free, and filled with coconut, almonds, and chocolate chips. They smelled amazing while baking. I drizzled them with more dark chocolate because it seemed appropriate and they turned out wonderful! My Mom loved them, and approved. This recipe is perfect for sharing with your Mom because it makes two little cakes. Happy Mother's Day to all of the Moms out there! I hope you feel appreciated and loved!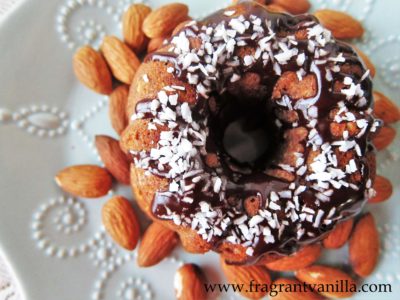 Vegan Almond Joy Mini Bundt Cakes
2 mini bundt pans
Cake:
1/4 cup plus 2 Tbsp all purpose gluten free flour
1/4 tsp plus 1/8 tsp baking soda
1/4 tsp baking powder
1/8 tsp sea salt
1/4 cup packed soft medjool dates, pitted, soaked in water for 30 minutes and 1/4 cup of the water reserved
1 Tbsp coconut oil, warmed to liquid
1/2 tsp pure vanilla extract
1/2 tsp almond extract
1/4 cup light coconut milk
1/2 Tbsp apple cider vinegar
1/4 cup finely shredded, dried coconut
1/4 cup coarsely chopped toasted almonds
1/4 cup vegan chocolate chips or chopped vegan dark chocolate
1/4 cup vegan dark chocolate
Preheat the oven to 375F degrees and position rack in center of oven. Oil a mini bundt pan so that the cake doesn't stick. Whisk flour, baking powder, baking soda, sea salt, in a large bowl to blend well. Place dates, reserved water, oil, coconut milk, and vanilla and almond extracts into a blender, and blend until smooth, then whisk this blended mixture into the flour mixture until well blended. Whisk in the cider vinegar until bubbles form. Stir in coconut, almonds and chocolate Transfer cake batter to prepared pan and bake cake until tester inserted into center comes out clean, about 22 minutes. Cool cake completely in pan on rack, about 1 hour. Turn cake out onto a plate.
Melt the chopped dark chocolate in the top of a double boiler and drizzle over the cakes. Allow the chocolate to set before serving (it will set faster if you put them in the freezer for about 15 minutes).
*If you do not have mini bundt pans, feel free to make this a mug cake and bake it in two a mugs instead
(Visited 90 times, 1 visits today)