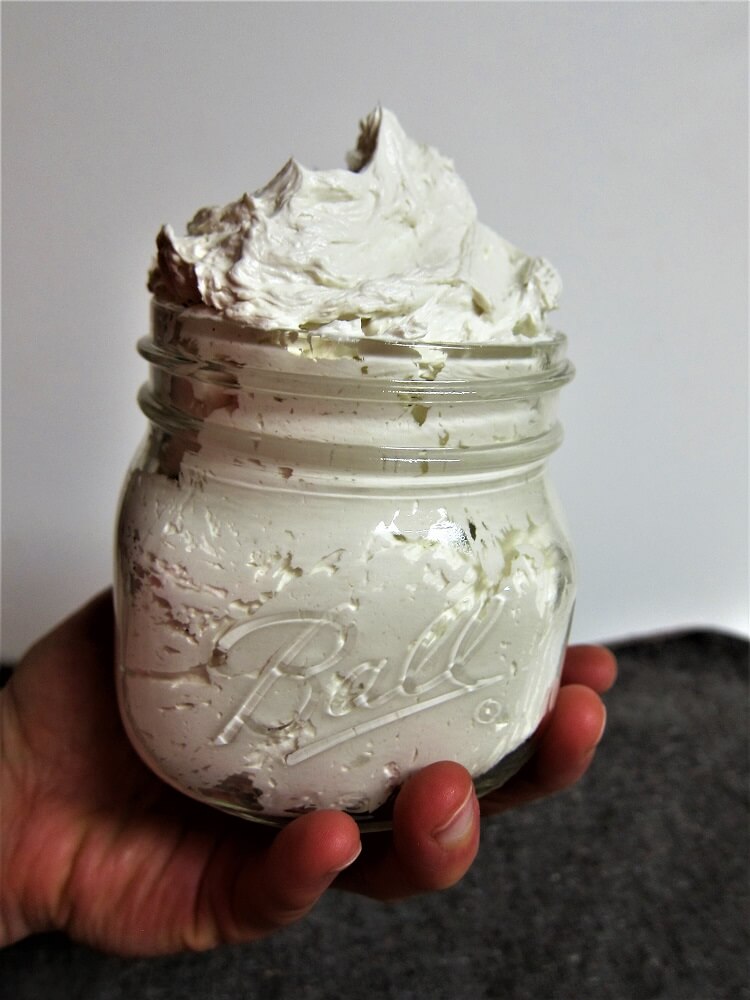 Vanilla Bean Rose Body Frosting
I had to order the ingredients for this, but I was so excited when my shea butter, cocoa butter, and almond oil came in the mail!  On New Year's Day I had a fun time making my Body Frosting...as I decided to call it, because it looked like frosting while I was making it.  I was almost tempted to lick the beaters too, it smelled so good.  I flavored mine with rose, and vanilla and seriously...it was the most heavenly smelling stuff ever.  I like to wear vanilla essential oil as perfume (mixed with a carrier oil of course), and this was even better.
I have to say, my skin is not dry anymore after using this, and it stays moisturized.  I even tried some out on my boyfriend Eric (he is a good sport) who has especially dried hands from his line of work and he enjoyed it as well.  This would be the perfect gift for someone you love on Valentine's day to give their skin a little TLC it needs in the winter.
Vanilla Bean Rose Body Frosting
Makes about 3 1/2 cups
1/4 cup raw cacao butter
1/4 cup raw coconut oil
1 cup raw shea butter
1 vanilla bean, slit lengthwise
a few drops vanilla essential oil
a few drops rose essential oil
1/2 cup sweet almond oil
Melt the cocoa butter, coconut oil, and shea butter in a bowl over a pot of boiling water (double boiler) with the vanilla bean until smooth and all liquid. Remove the bowl, and let the mixture cool for 45 minutes.  Remove the vanilla bean, and add the essential oils, and almond oil.  Whisk to combine. Place in the freezer for about 30 minutes, or until the mixture begins to become completely opaque and starts to solidify (you want the middle to still be a bit soft, but the outside will start to be solid, and the whole mixture should be pretty cold).  Whip with a hand mixer until the mixture becomes like a frosting.  Scoop into jars with lids and enjoy!  It should keep for a couple months (since there are no preservatives).
*Note: if you prefer a different scent, just use your favorite essential oils, about 10 drops instead of the rose and vanilla.
(Visited 775 times, 1 visits today)