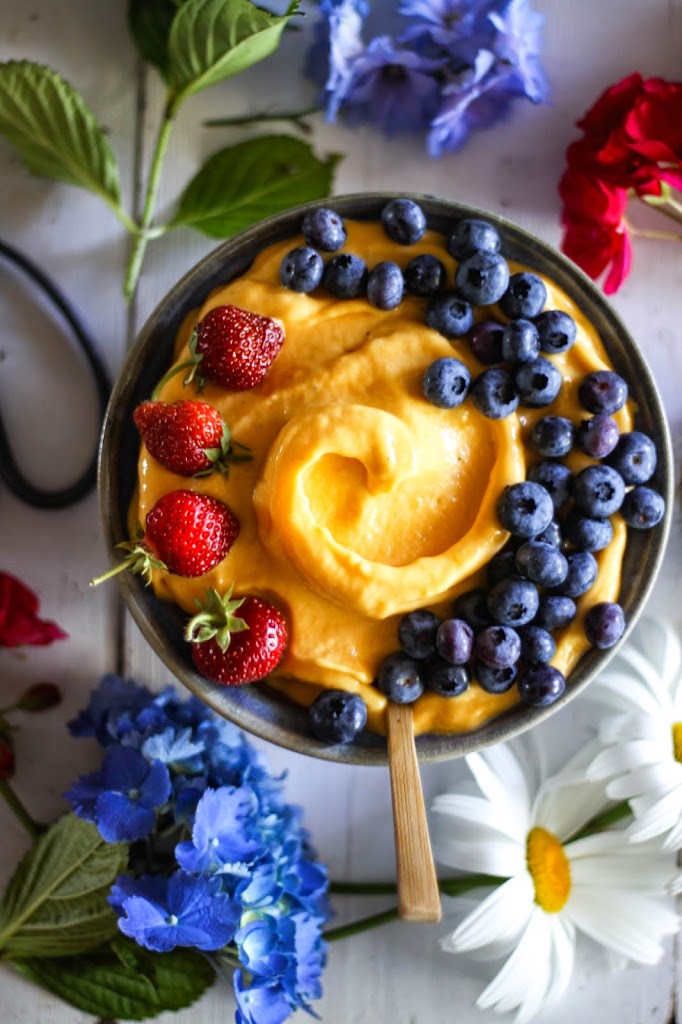 Tropical Sun Sorbet: Guest Post with Emily Von Euw of This Rawsome Vegan Life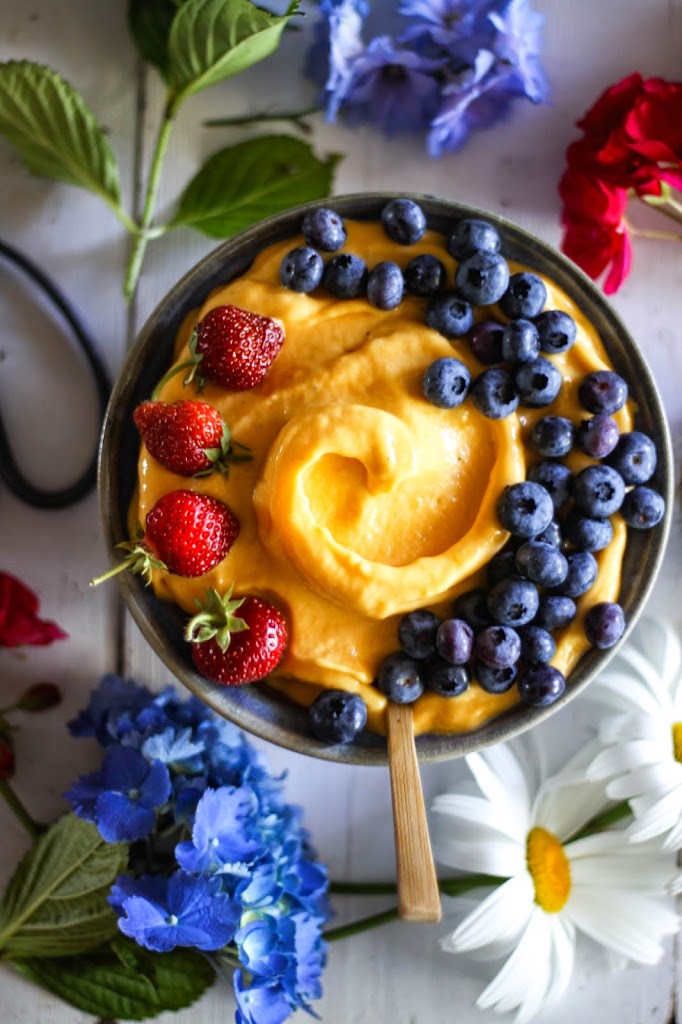 I am featuring some of my favorite bloggers on my blog this week doing guest posts, and today Emily Von Euw gets the spotlight! She makes some of the most delicious raw desserts and savory dishes I have seen, and in fact, the first raw cake I ever made was based off of one of her recipes. I am always drooling over the dishes she posts on facebook and instagram! If you haven't visited her page This Rawsome Vegan Life you simply must! After you are done reading her post and delicious recipe first of course. Now, I will turn it over to Emily!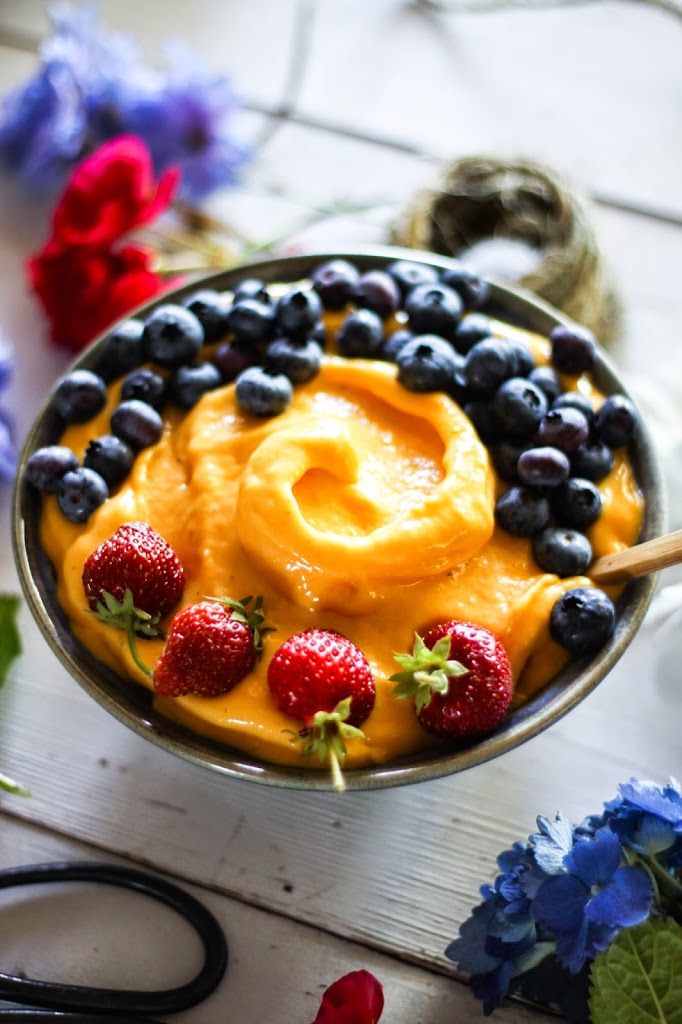 I have been obsessed - no, scratch that, addicted - to this recipe since I made it a few days ago. It has been SO hot here (30c+ degrees everyday) and the only way the fam and I can bear it is with cold drinks! Mom realized early on that frozen fruit and booze do the trick for her and my dad. I took note of that, but swapped the vodka for bananas! You can add water (or better yet, coconut milk) to this to make it the BEST smoothie ever, or leave as is to create the perfect sorbet: creamy, cold, sweet and luscious. Who needs added sugar when you have the sweetness of the fruit!? I am quickly realizing mango will define my summer, and there ain't nothing wrong with that.
Tropical Sun Sorbet
1 cup frozen mango
1 cup frozen pineapple
2 bananas
Blend in a high speed blender until smooth and thick just like the perfect sorbet. Note: this serves one mildly hungry person so if you are like me and love your fruit, double or triple the recipe!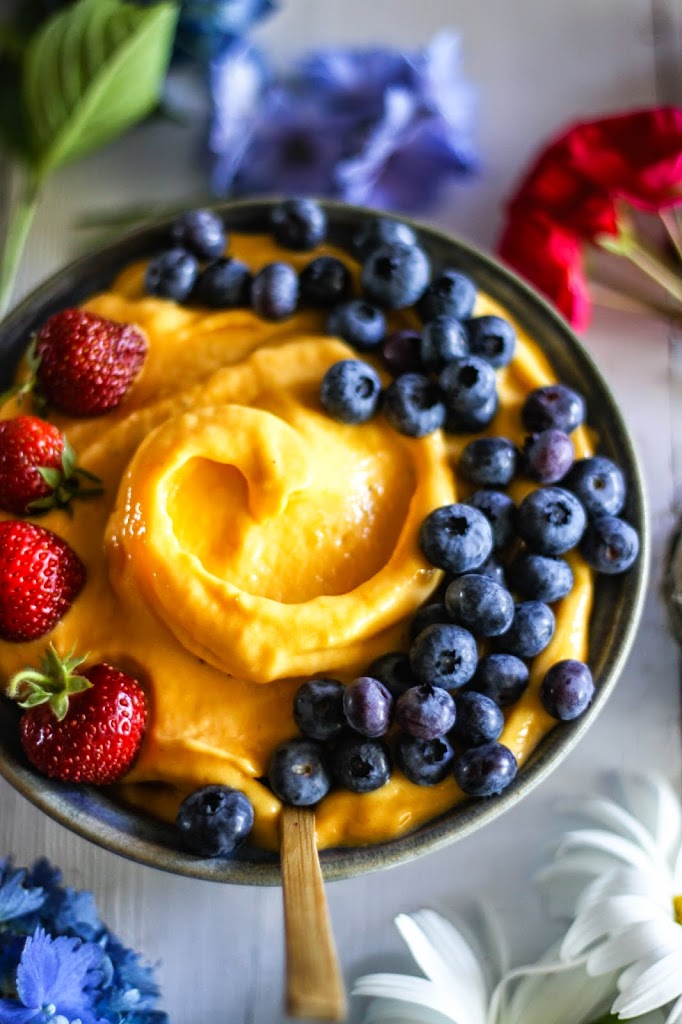 (Visited 143 times, 1 visits today)