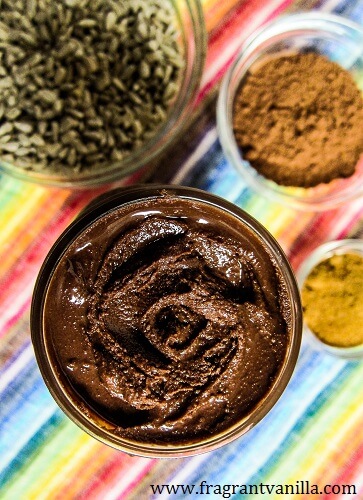 Sunflower "Nutella"
I used to love Nutella when I was little.  It was considered a treat, since it was so sweet and sugary and my Mom didn't let me eat too many unhealthy things, just once in a while.  I used to just spread it on toast, or eat it plain.  I remember when I went to Europe in high school with my French class, many of the mornings there we had it for breakfast on baguettes.  I thought it was pretty awesome I could eat that for breakfast, but I was on vacation and I could enjoy whatever I wanted.  It is way too sweet for me now, and it is sad to me that the main ingredient is sugar followed by vegetable oil meaning those are the two main ingredients and not hazelnuts.  Also it contains milk making it not vegan so I would not be able to eat it anyhow.  Luckily, if I want some nutella, all I have to do is make my own.  I have made it with hazelnuts, and I have made it with other nuts like pecans (which is really luscious), but I thought why not include those who can not eat nuts and make a Sunflower Nutella.  I suppose it isn't really a "nut-tella" but instead a seed-tella but that sounds weird so I am calling it Sunflower Nutella.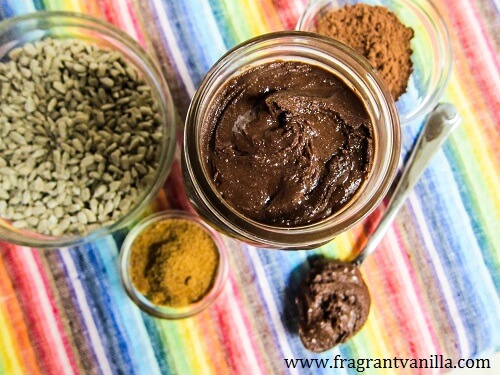 Sunflower seeds are cheaper than nuts also, and have lots of health benefits as well!  They are a good source of vitamin E which acts as an antioxidant to your body and lowers inflammation.  They also help to lower cholesterol, and they are a rich source of magnesium which is good for muscles and nerves. So even if you are not allergic to nuts, they are good for you to eat.  So, why not combine them with chocolate and make a delicious "nutella" so you can enjoy your dessert and get your health benefits too?! If you have a high speed blender, this is really actually pretty easy to make. It only had 5 ingredients, and the first one is the seeds, as it should be unlike the regular Nutalla.  I blended them up with some coconut sugar because I did not want to add excess moisture with a liquid sweetener.  That way it is more shelf stable.  Some good quality cacao powder of course too, because this has to taste like chocolaty goodness! A little salt (because it always balances things out and makes them extra good) and some avocado oil.  Why avocado oil?  Well, I find that sunflower seeds can be a little too dry on their own and don't make a super silky butter because of their lower fat content, so I needed to add some neutral oil.  Avocado oil stays liquid when refrigerated so it was perfect!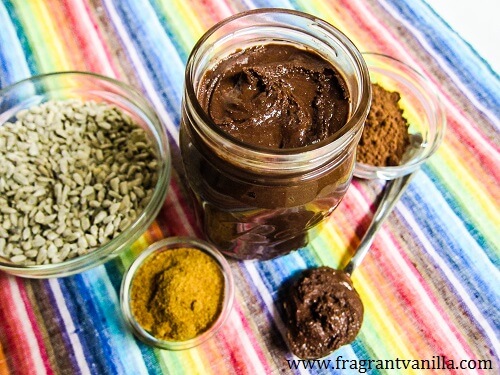 It tasted like delicious chocolate nut butter, but of course no nuts!  I like the texture better than the original Nutella too, because it is more like peanut butter. It would be delicious on toast, with fruit, or of course straight out of the jar.  This is way cheaper to make than a jar of nut butter, but it tastes just as good, and that is one of the best parts about it!  This would even make a great frosting for brownies!  The possibilities are endless!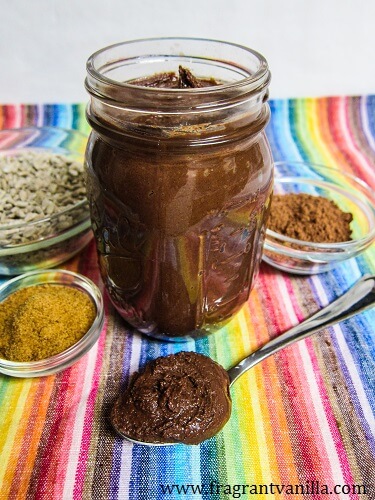 Sunflower "Nutella"
Makes about 2 cups
Ingredients:
3 cups sunflower seeds
1/2 cup coconut sugar
1/2 cup cacao powder
3 Tbsp avocado oil
1/2 tsp sea salt
Directions:
Place the sunflower seeds a high speed blender and blend until smooth (using the tamper to press the seeds down into the blades).
Add the coconut sugar, cacao powder, avocado oil, and sea salt and blend until well combined.
Scrape into a jar and enjoy!  Keeps stored in the refrigerator for a few months.
(Visited 263 times, 1 visits today)