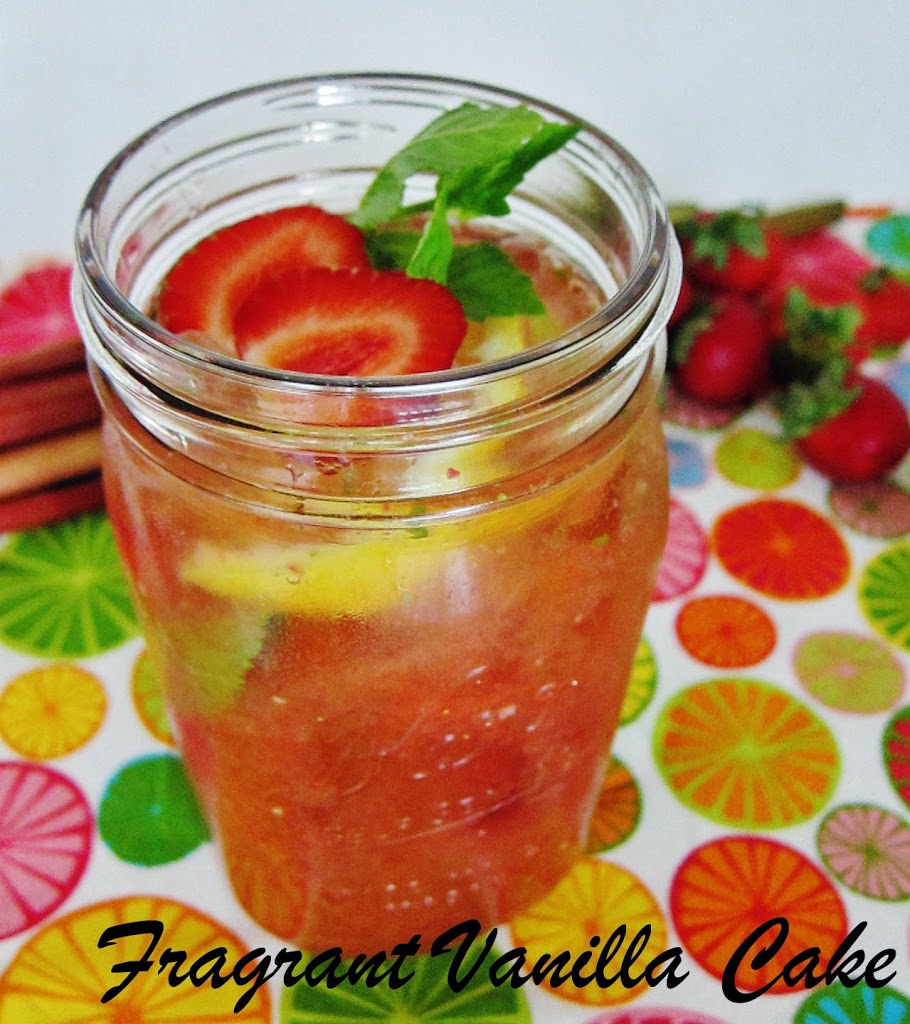 Strawberry Rhubarb Cooler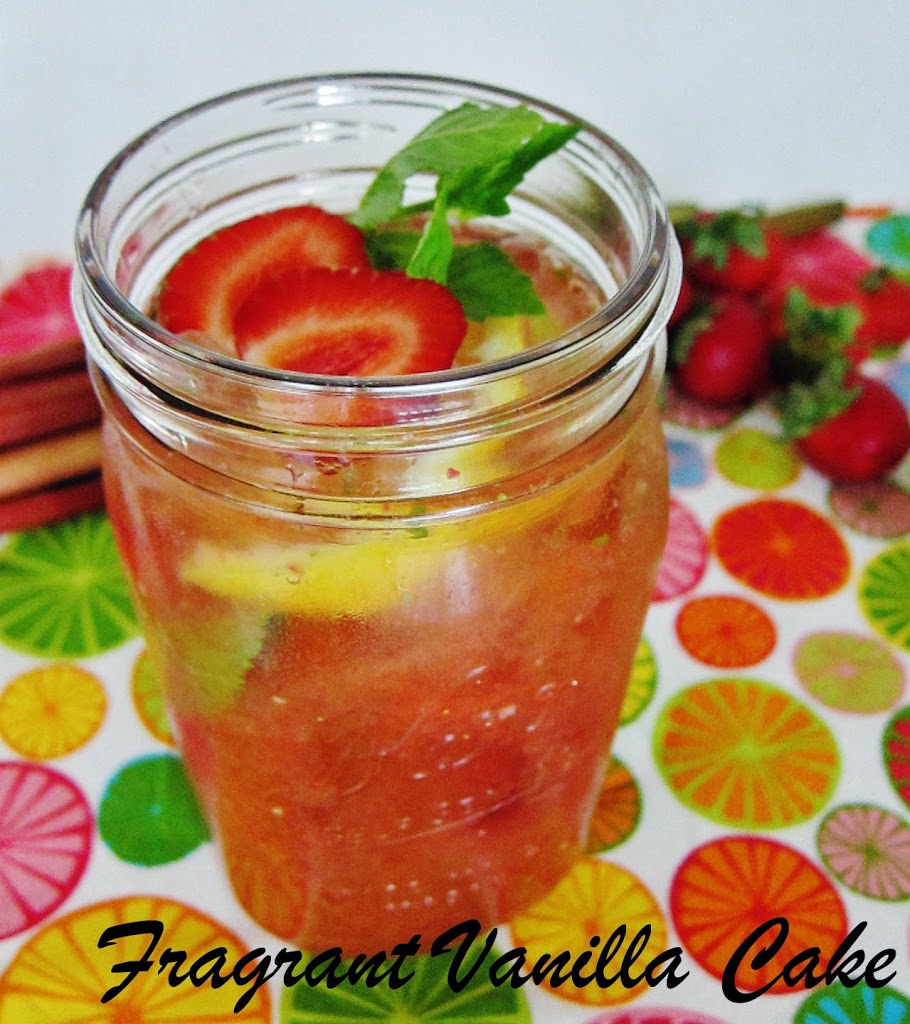 I used to be quite the cocktail maker before I decided that alcohol wasn't for me.  Making the cocktails was about mixing different flavors together and coming up with something that was balanced and delicious. I still believe that about drinks, even though the ones I make now are mocktails.  They are however every bit as delicious as the ones with alcohol I used to make.  This Strawberry Rhubarb Cooler I made myself last week on  hot day after working in a hot kitchen was so delicious and refreshing I decided to share it with you all.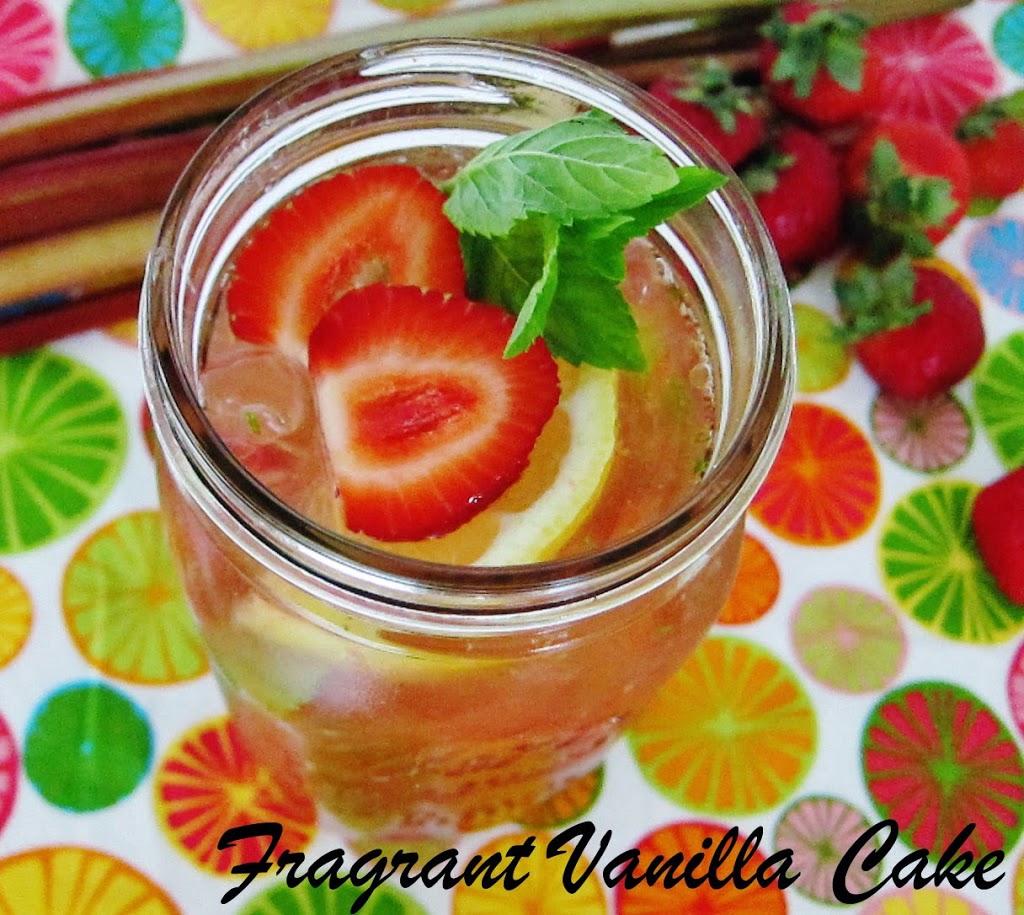 Strawberries and rhubarb are already a favorite sweet tart combination of mine, and here I combined them with tart lemon juice and cider vinegar which are also good for cleansing the body.  I added in a bit of mint for a cooling effect as well and it was delicious with the fruit.  The drink was perfectly balanced and sooo good!  If you have an over abundance of rhubarb like I have had lately, you must try this drink!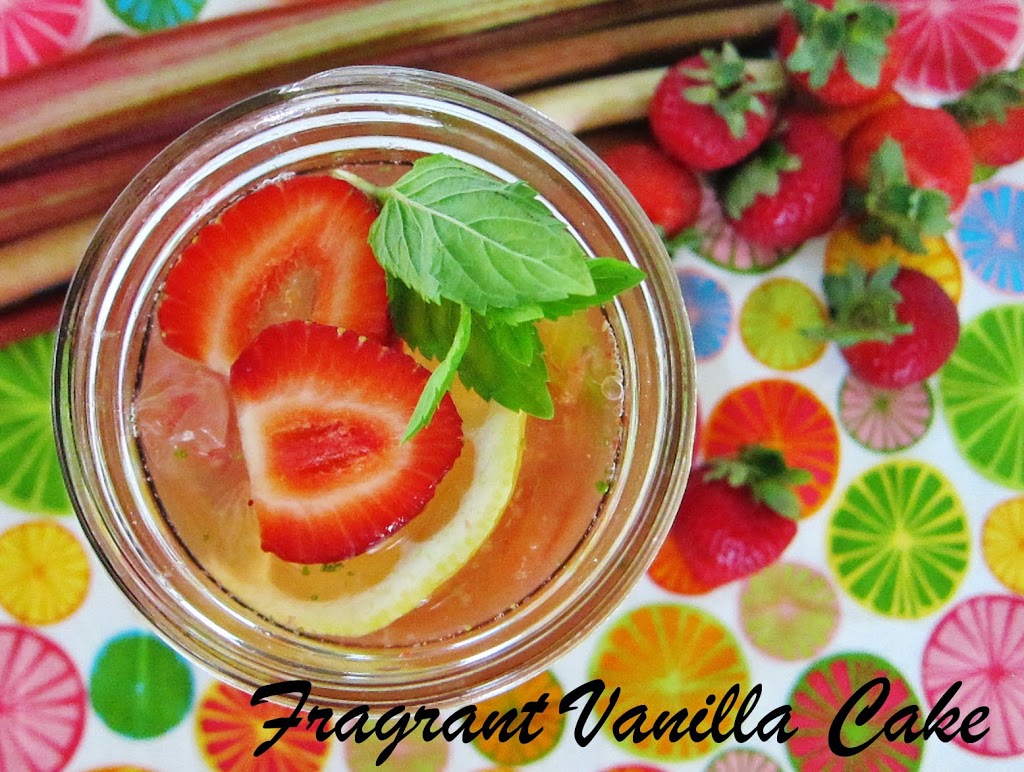 Strawberry Rhubarb Cooler
Makes 2
about 2 Tbsp fresh mint leaves
ice cubes
1/2 cup fresh organic strawberries pureed
1/4 cup fresh rhubarb, pureed
stevia to taste
4 cups sparkling water or filtered water (if not wanting fizz)
2 Tbsp cider vinegar
1/2 cup lemon juice
Place ice cubes into the bottoms of 2 glasses with the mint. Muddle to crush the mint.  Add strawberries, rhubarb, and stevia to a glass with 2 cups water, add 1 Tbsp cider vinegar and  1/4 cup lemon juice to each and stir until blended.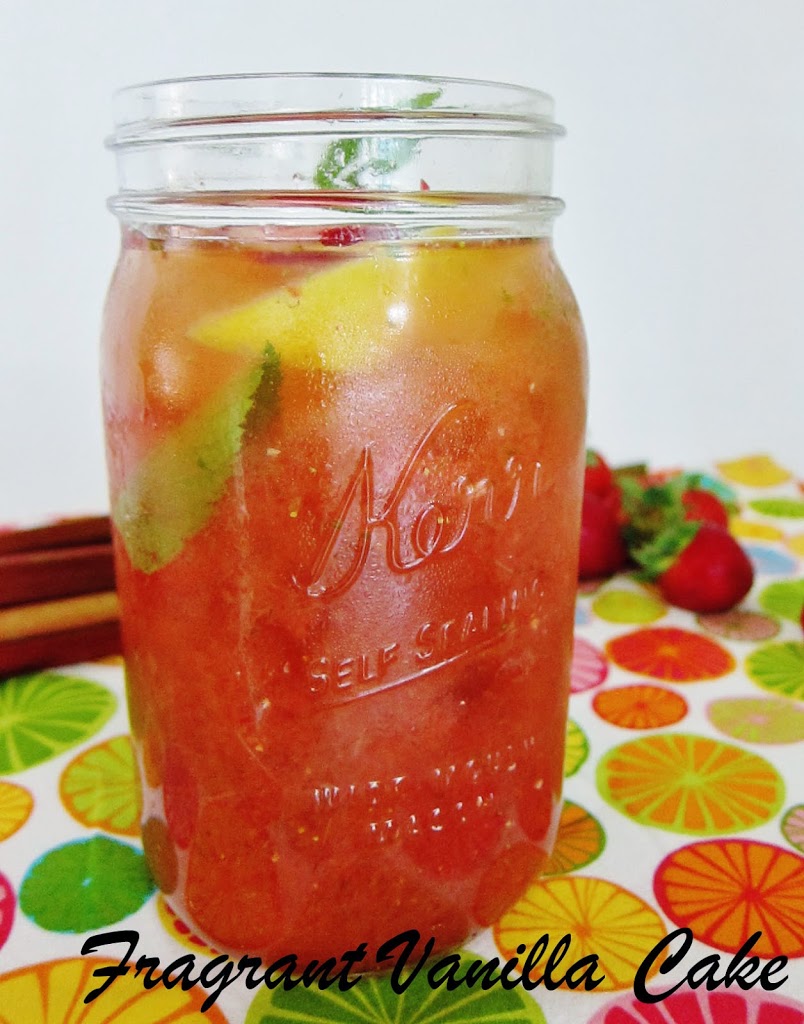 (Visited 43 times, 1 visits today)