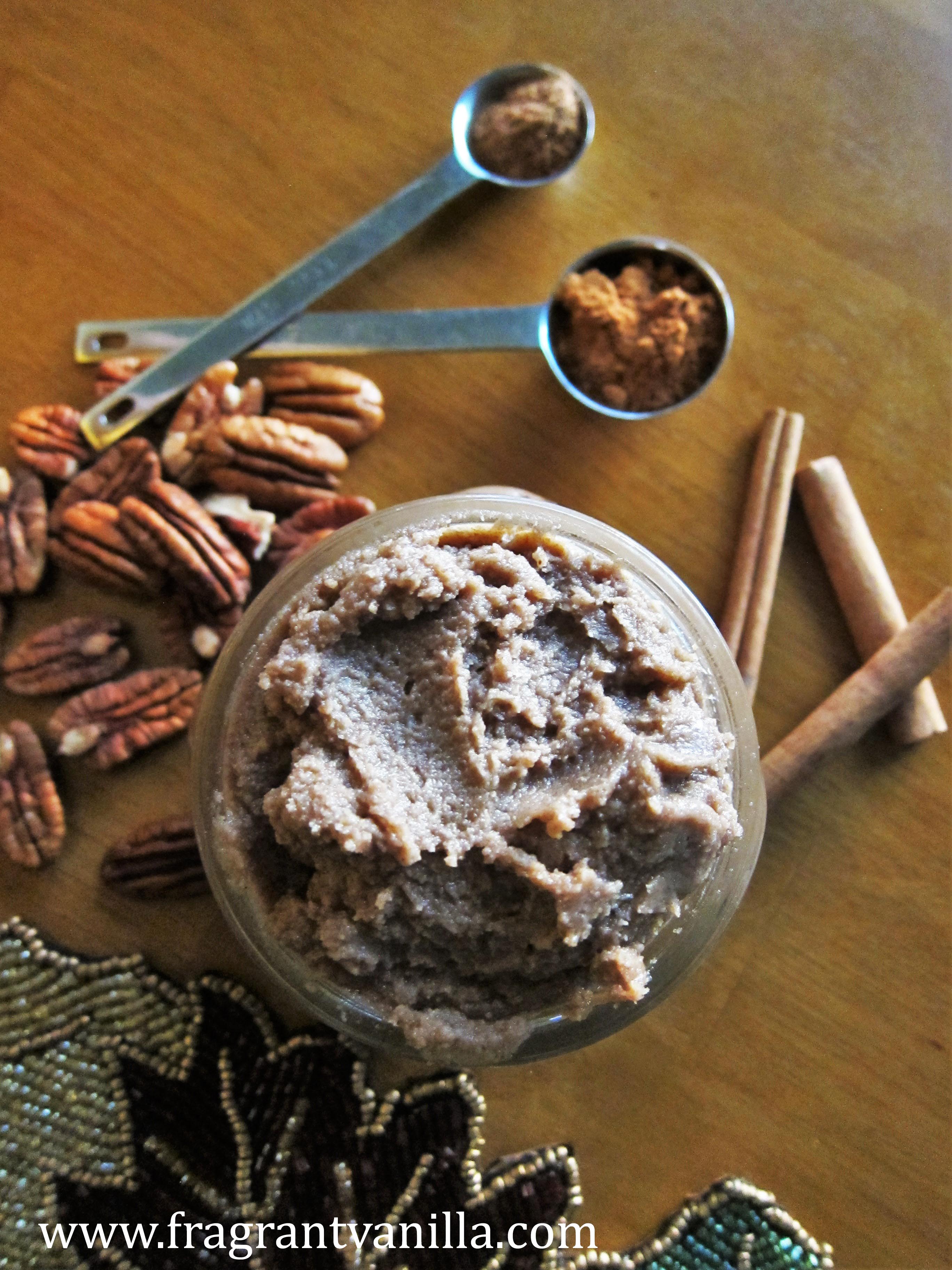 Spiced Maple Pecan Butter
Pecans make me think of my Grandma.  It may sound like sort of an odd statement, but hear me out.  She used to always buy these amazing giant caramel pecan rolls for Easter, and had to have pecan pie at every Thanksgiving because it was her absolute favorite.  But it doesn't stop there, she loved pecan sandies and tassies and always looked for the pecan caramels in a box of candies.  She was a pecan lover.  I would bring her my desserts, and she would always be grateful and try them all, but you could see her eyes light up when it was something pecan like a nut tart or tassies.  The last thing I gave her when she wasn't doing so well was a pecan pie truffle and it was the only piece of food she wanted to touch on her plate.  I miss her and how happy she always was and willing to go out of her way to make sure you were too.  But I am happy to have the good memories I shared with her.  I have inherited her love for pecans.  It got passed down from her to my Mom to me.  I go through a lot of pecans in my house.  To be honest, I buy them in big bags at Costco to keep the costs down. Yes, they are a little more spendy than almonds, but it is worth it to me, and one of the things I consider special.  They make recipes taste better!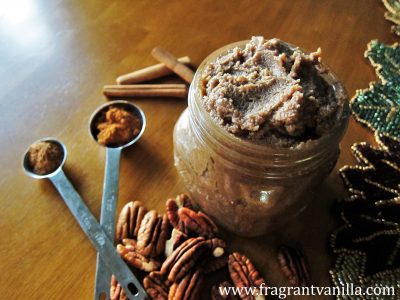 I use a lot of pecan butter in place of oils in things like pie crusts and cakes lately and it gives the final product a delicious flavor you can't quite put your finger on.  Like, it is really good but what makes it so good?!  I make my own pecan butter at home, because it is SOOO much cheaper than buying it.  I would not buy it because of that.  I actually make all of my own nut butter in the Vitamix, because I can make whatever I want then!  I usually make plain pecan butter because I use it in recipes, but I decided to make some Spiced Maple Pecan Butter in honor of Fall and my love for all things spiced this time of the year.  It turned out super delicious so I just had to share the recipe with you all.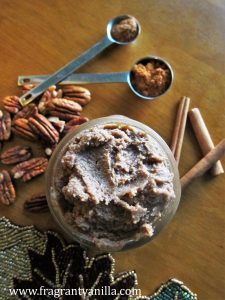 So, what do I do with this?  Well I do eat it with a spoon or with apple slices.  Those are my favorite ways to enjoy it.  But it would be good spread on toast for a Fall treat.  When served like that, it reminds me of the cinnamon sugar toast my Mom used to make when I was little.  Or, if you wanted to make some really awesome but butter cups, melt some dark chocolate and use it for the filling like in this recipe HERE.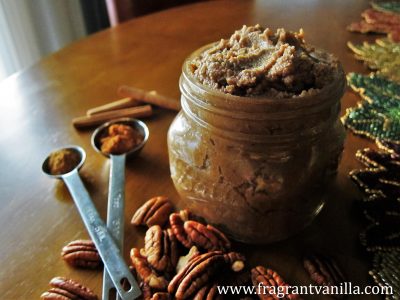 Spiced Maple Pecan Butter
Makes about 2 1/2 cups
Ingredients:
4 cups raw pecans
3/4 cup maple sugar (or you may use coconut sugar)
1/4 tsp sea salt (or to taste)
1 Tbsp cinnamon
1/4 tsp nutmeg
1/4 tsp cardamom
1/8 tsp cloves
1 tsp pure vanilla extract
1 tsp maple extract (optional, if you are using the coconut sugar)
Directions:
Place the pecans in a high speed blender and blend until smooth (alternatively this can be done in a food processor but it takes a lot longer and will most likely not get as smooth).
Add the maple sugar, sea salt, spices, vanilla, and maple extract and blend until smooth.
Store in a jar in the refrigerator.
(Visited 47 times, 1 visits today)