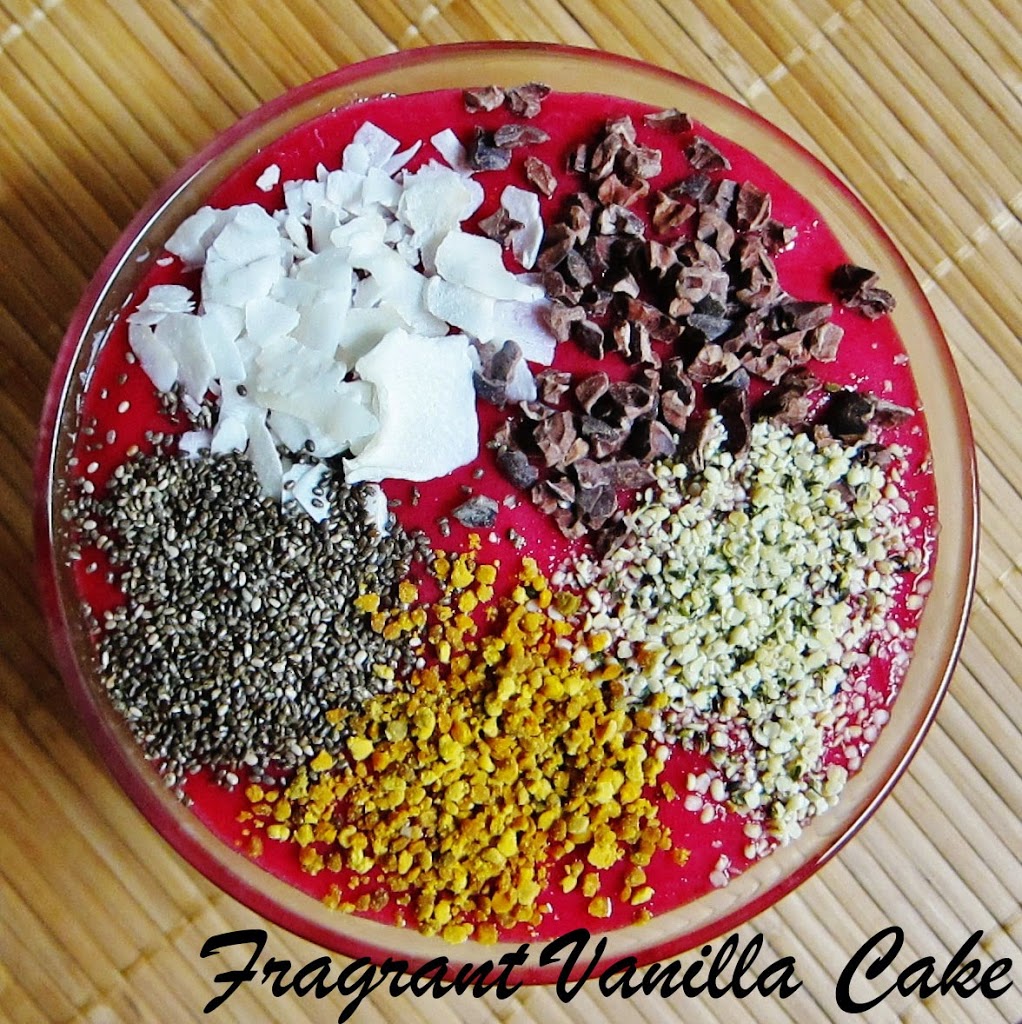 Red Velvet Smoothie Bowl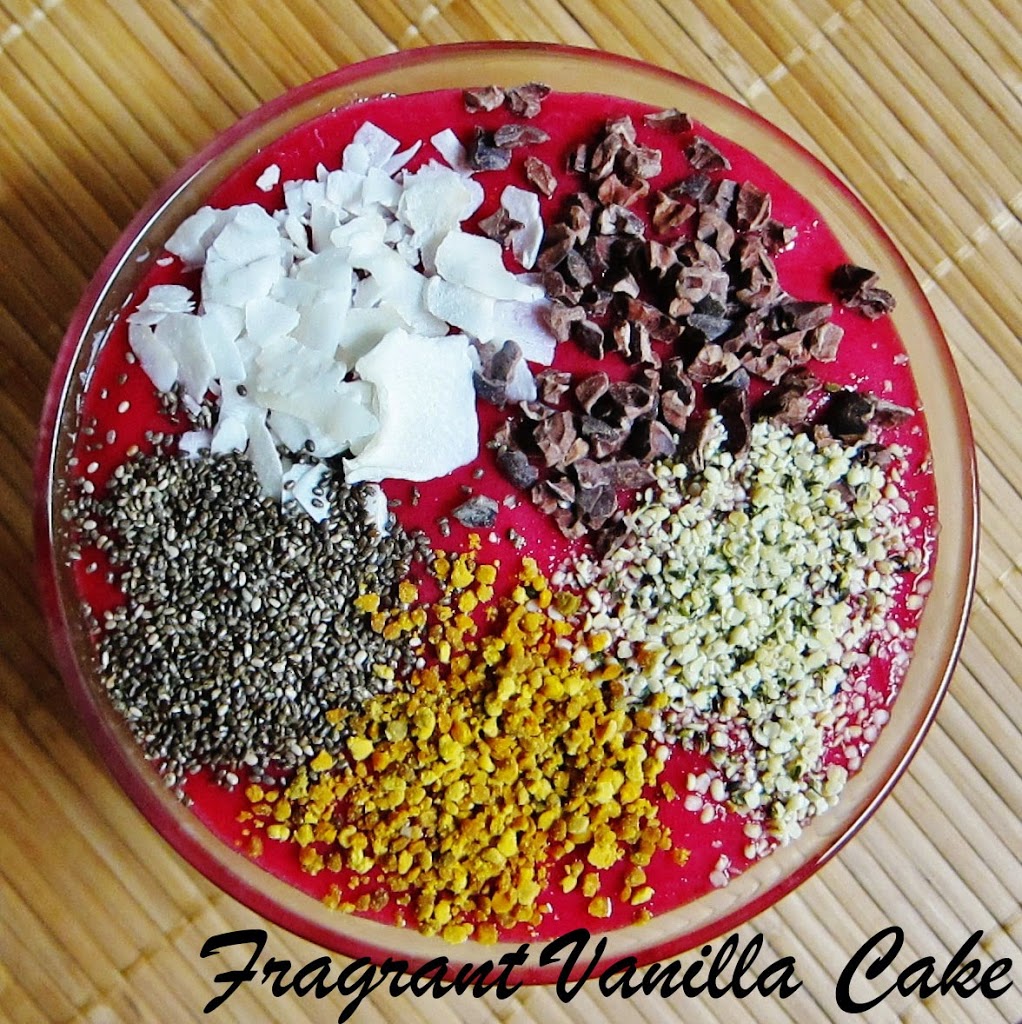 It is beginning to be the time of year when I am required to bundle up in tights, hats and gloves to go out for my runs, but once I get out there I don't seem to mind.  Funny because I am somewhat of a freeze baby when it comes to being cold when I am not working out.  But being out for a run in the crisp air makes me forget all about being cold.  The leaves have all fallen from the trees, but I still enjoy running through them and listening to them crunch.  It is not yet winter although it is cold, which I am grateful for.  I am really not looking forward to snow.  You would think that this cold would deter me from making chilled things like smoothies...but not so much.  I still am addicted to them!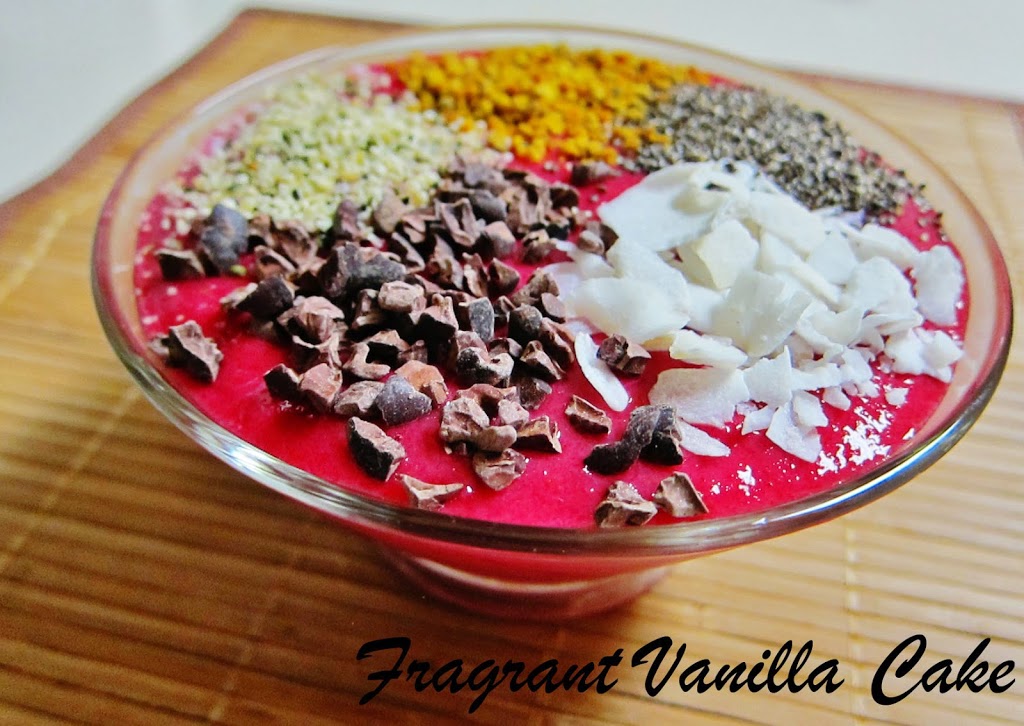 So, the other day when I came in from the outside chilly air after a workout, I made this red velvet smoothie.  Who cares if it was cold, it was freaking delicious!  So much so that I thought I would share it with you.  Think red velvet cake batter.  That is what I am talking about!  I topped it off with some of my favorite super foods and dove in.  If you make this, feel free to switch up the toppings to your tastes.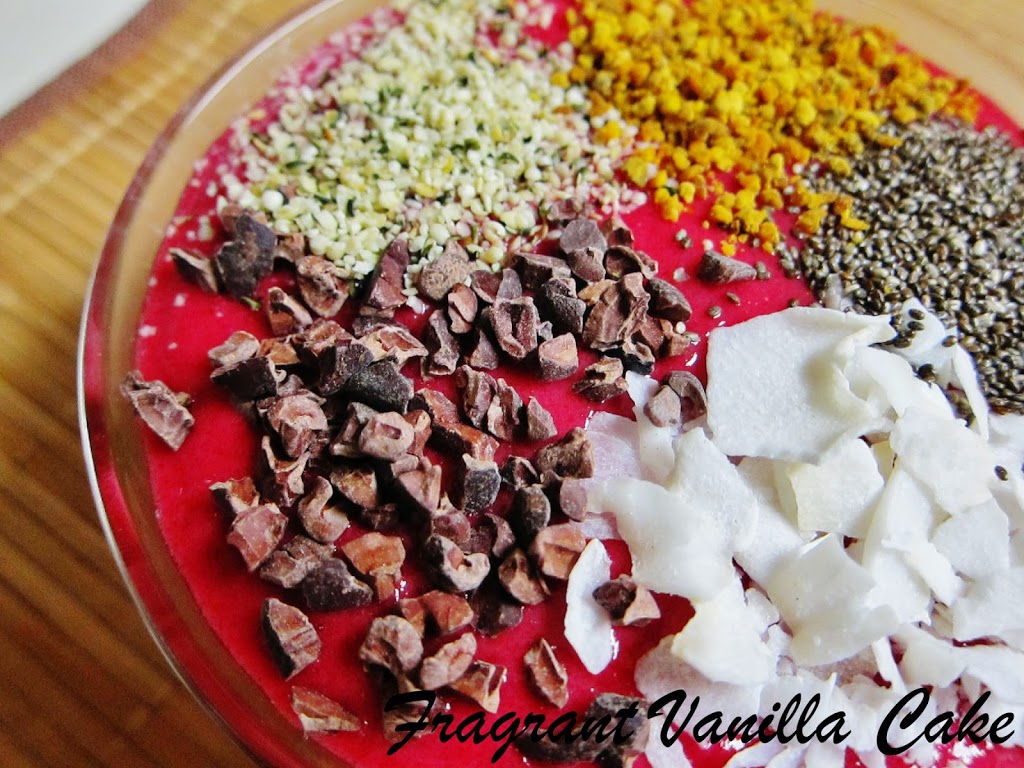 Raw Red Velvet Smoothie Bowl 
Serves 2
1/4 cup raw coconut milk
1 tsp pure vanilla extract
½ tsp almond extract
Stevia to taste (optional)
1 scoop raw vanilla protein powder
3 bananas, frozen and cut into pieces
1 cup cut up raw beets
Toppings:
raw cacao nibs
large flake dried coconut
hemp seeds
chia seeds
In a high speed blender, combine all ingredients and puree until smooth, using the tamper to press the shake down into the blades.  Pour into a bowl, top with the toppings (I use about 1 Tbsp each) and serve!
(Visited 79 times, 1 visits today)