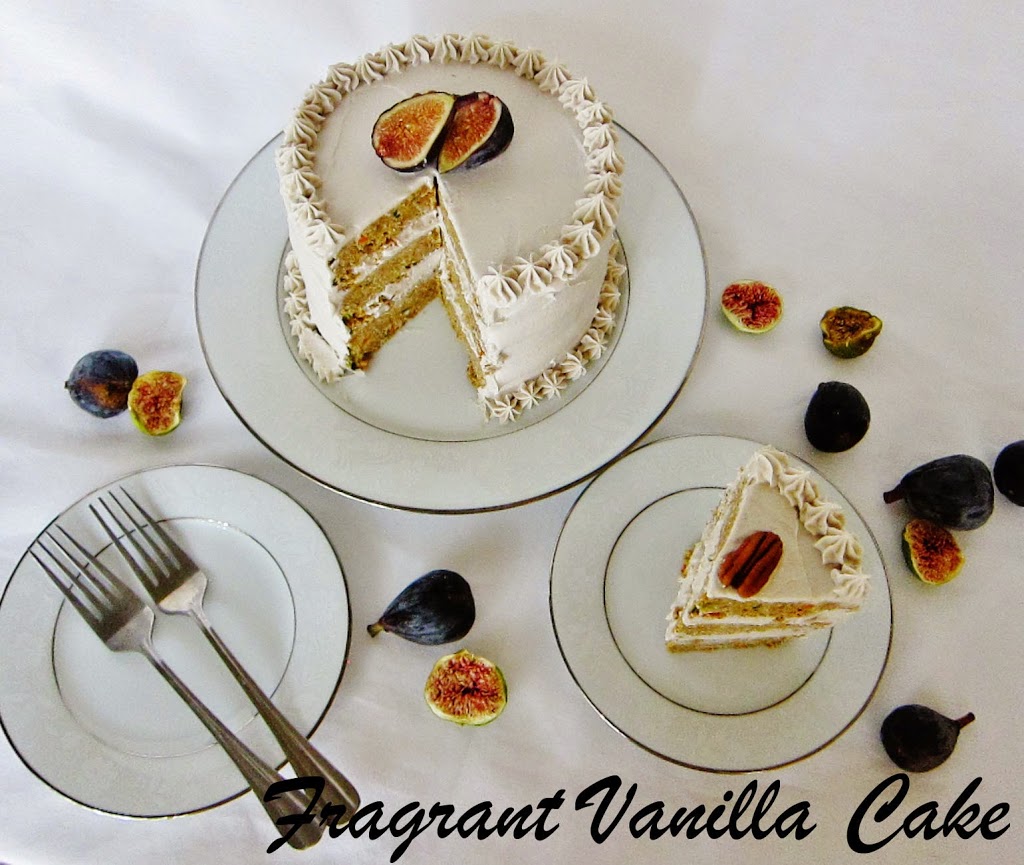 Raw Zucchini Carrot Spice Cake
This recipe all started out with juice pulp. Carrot zucchini juice pulp actually. I love my juice and I juice carrots and beets a lot, but I never thought to juice a zucchini. Until I saw that someone else had included it in their juice on Instagram and I decided that I must try it. After all, I figured it would be a good rehydrator in my juice! I had a large zucchini sitting on my counter that was destined for cake...but I borrowed it for juice first.
Juice pulp makes wonderful cake! I admit I use beets the most because I am attracted to the color they produce in cake, but carrots are awesome as well, and zucchini mixed with carrot too, as proven by this deliciousness I made last weekend. I know it is not fall yet, but I love these veggies in cakes with spice, so I decided to make a spice cake. With sweet surprises of fig and crunchy pecans in the cake part as well. Such a wonderful combination I decided when I could not stop eating the cake scraps I had trimmed from the final perfectly round layers.
I frosted it with a fluffy, maple laced coconut based frosting that was perfect with the spices in the cake. Almost a fallish combination, but I was happy to enjoy it in the summer. The cake turned out simply heavenly! The zucchini and carrot pulp provided the perfect moisture without you even knowing they were there! I love cakes with veggies included!
Raw Zucchini Carrot Spice Cake
Makes one 8 inch 2 layer cake
Cake:
6 cups raw carrot and zucchini pulp (leftover from juicing)
2 cups soft medjool dates, pitted (if not soft, soak them in filtered water 30 minutes and drain well)
2 Tbsp pure vanilla extract
1/2 tsp sea salt
2 Tbsp cinnamon
2 tsp cardamom
1/2 tsp nutmeg
3 cups ground flaxseed
5 cups raw coconut flour (home-made is preferred)*
1/2 cup grated zucchini (the green part of the skin)
1 cup coarsely chopped dried figs (soaked in water until soft if very hard and drained well)
1/2 cup chopped raw pecans
Frosting:
4 cups young coconut meat **
1/2 cup coconut water
1 tsp maple extract (optional)
1/4 cup plus 2 Tbsp raw coconut nectar or agave nectar
1/2 tsp sea salt
seeds of one vanilla bean, or 1 Tbsp pure vanilla extract
½ cup plus 2 Tbsp raw
coconut butter
, warmed to liquid
For the cake, combine the dates, vanilla, sea salt, flaxseed and flours in a food processor and process until it is well combined and like flour. Add the pulp, and an pulse until well combined (but not too much or it will be heavy, alternatively if it does not fit in the food processor, you can mix the pulp in by hand, just make sure there are not large chunks. If it seems too sticky, add a little more coconut flour). Mix in the shredded carrot and zucchini as well as the chopped figs and pecans. On a parchment or foil lined tray, shape into three 8 inch circular cake layers. Place in the fridge for about 30 minutes to chill.
Meanwhile, to make the frosting, combine all ingredients but the coconut butter and oil in a food processor and process until smooth. With the motor running, add the coconut butter and process a minute more. Pour the cream into a bowl and let sit in the fridge until the consistency of whipped cream.
When ready to frost, place one cake layer on a plate. Spread frosting about 1/2 inch thick over the first layer, then top with the second. Do the same with the next layer, then top with the last cake layer. Spread frosting over the top and down the sides of the cake, smoothing out. Place the remaining frosting in a pastry bag, and pipe decoratively around the bottom and top of the cake. Store cake in the fridge.
*Store bought coconut flour is often times too dry, and it may dry out your cake mixture too much.
**If you do not have access to young coconut meat, you can use 4 cups raw cashews soaked 4 hours and drained instead and filtered water for the coconut water.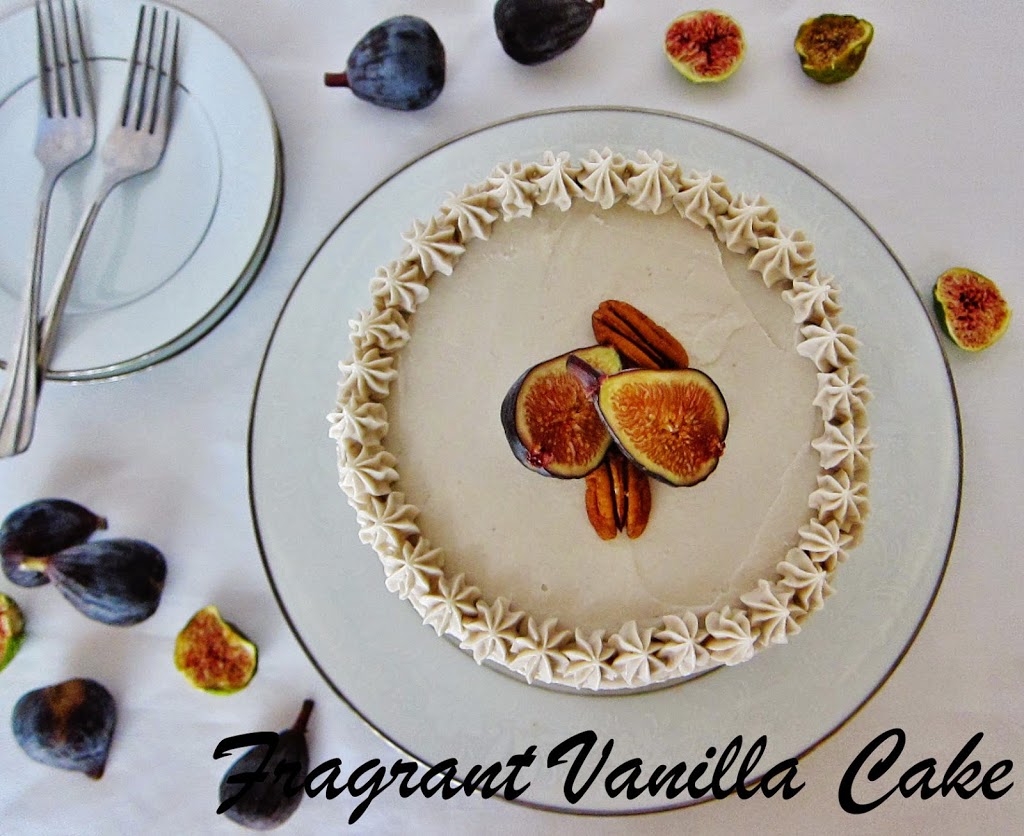 (Visited 431 times, 1 visits today)