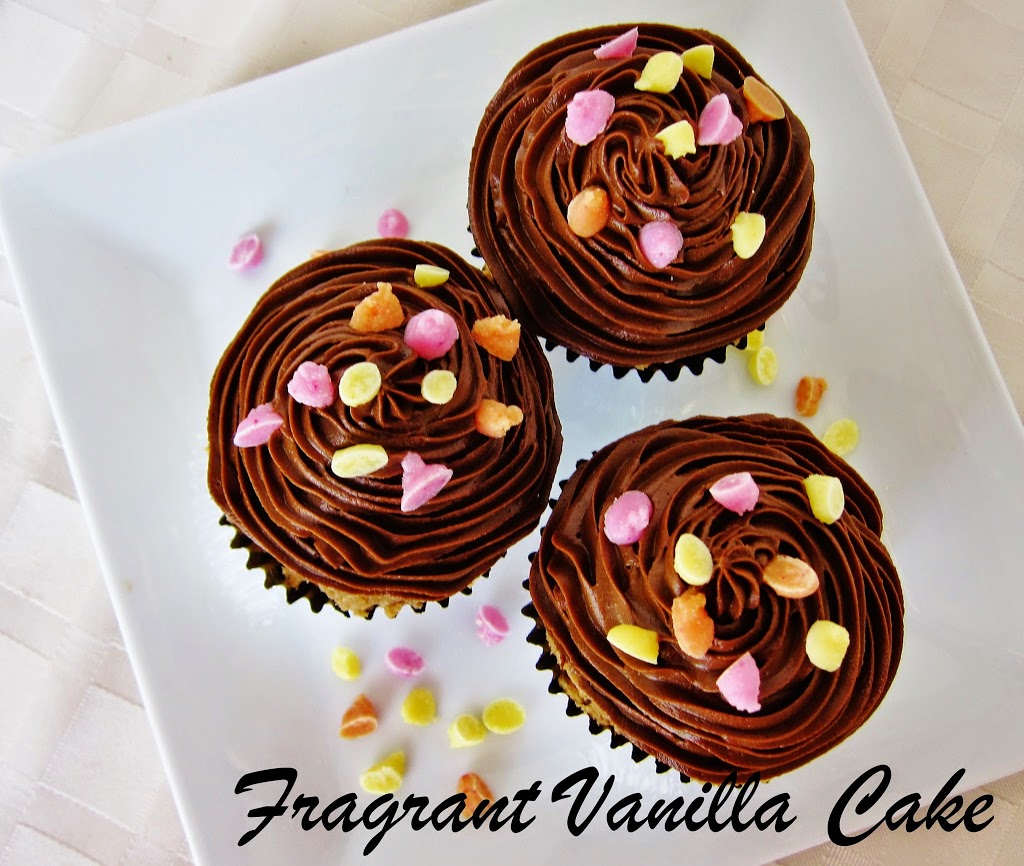 Raw Vanilla Sprinkle Cupcakes with Chocolate Fudge Frosting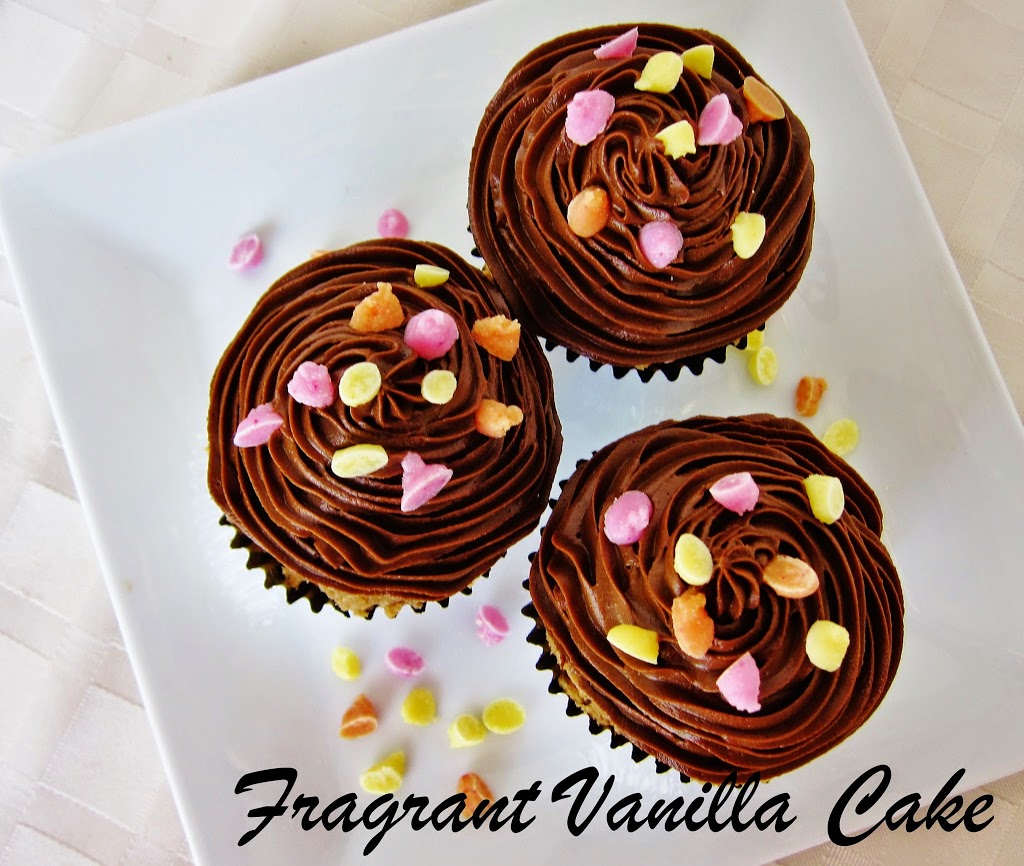 When I was a kid, I was always a fan of Funfetti cake and cupcakes. Not because it tasted good, because of course it was a boxed mix (which to me always tastes off), but because of the pretty flecks of colors in the cake batter. I decided last weekend to make a rawified version. I am not sure why, I just felt like it. One needs no special occasion to make cupcakes after all, they should be made just for fun too! At least I don't.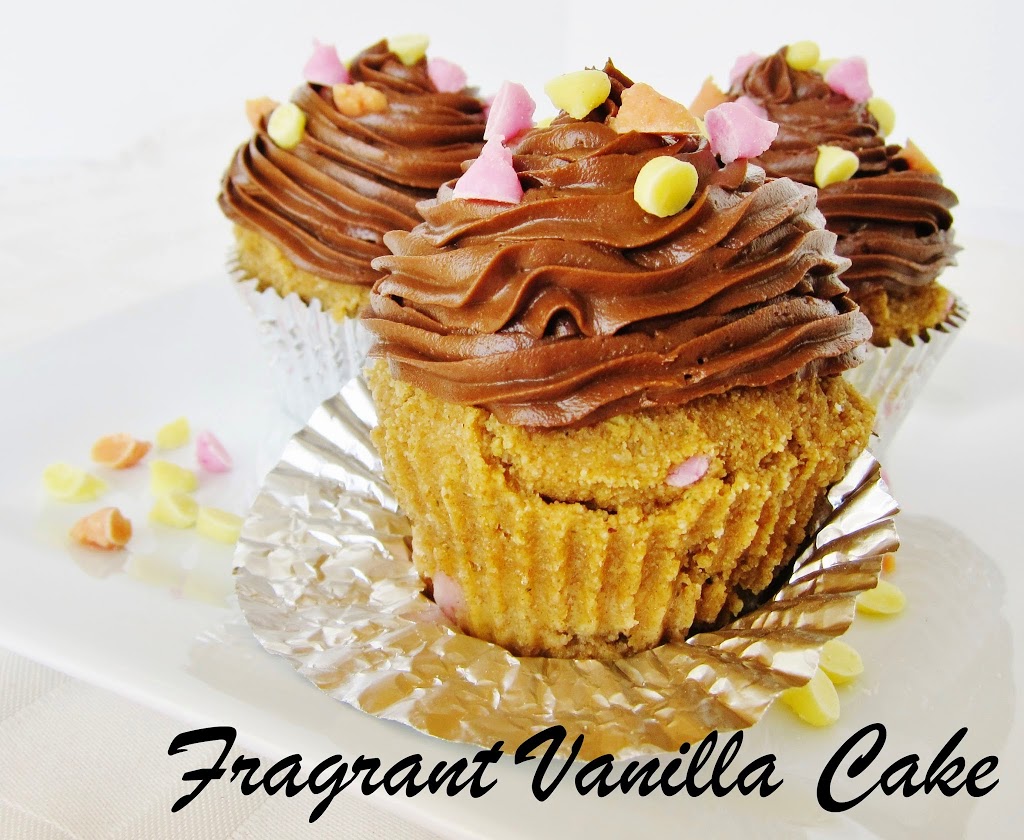 I had been experimenting with making raw sprinkles using coconut butter, and they turned out more like little colored white chocolate chips than thin sprinkles. But that was ok, because they tasted delicious and they gave me the inspiration to make these cupcakes. I figured they would sort of melt in the warm cake batter in the dehydrator and create pockets of color in the cake, just like Funfetti. I made a simple vanilla cake batter, and stirred them in. The batter was simply delicious, so I knew the cupcakes would be as well once dehydrated!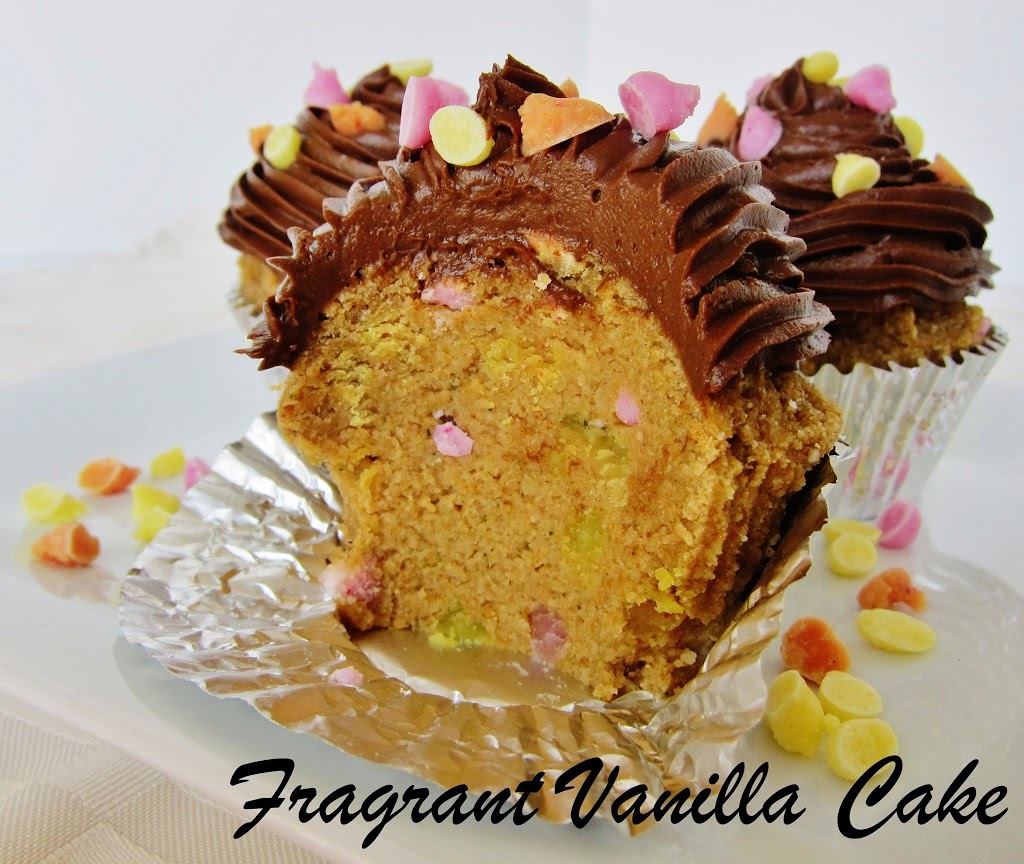 I topped them off with fudgy chocolate frosting, sprinkled them with sprinkles and they were so cute! Granted, they look a little different than the ones made with the real (or fake, depending on how you look at it, since commercial sprinkles are filled with lots of things that are artificial) sprinkles, but they floated my boat! Yes, it took a while to pipe the sprinkles, but it was worth it for the delciousness that these cupcakes were. Why wait for a Birthday to make sprinkle cupcakes? Every day deserves some celebration!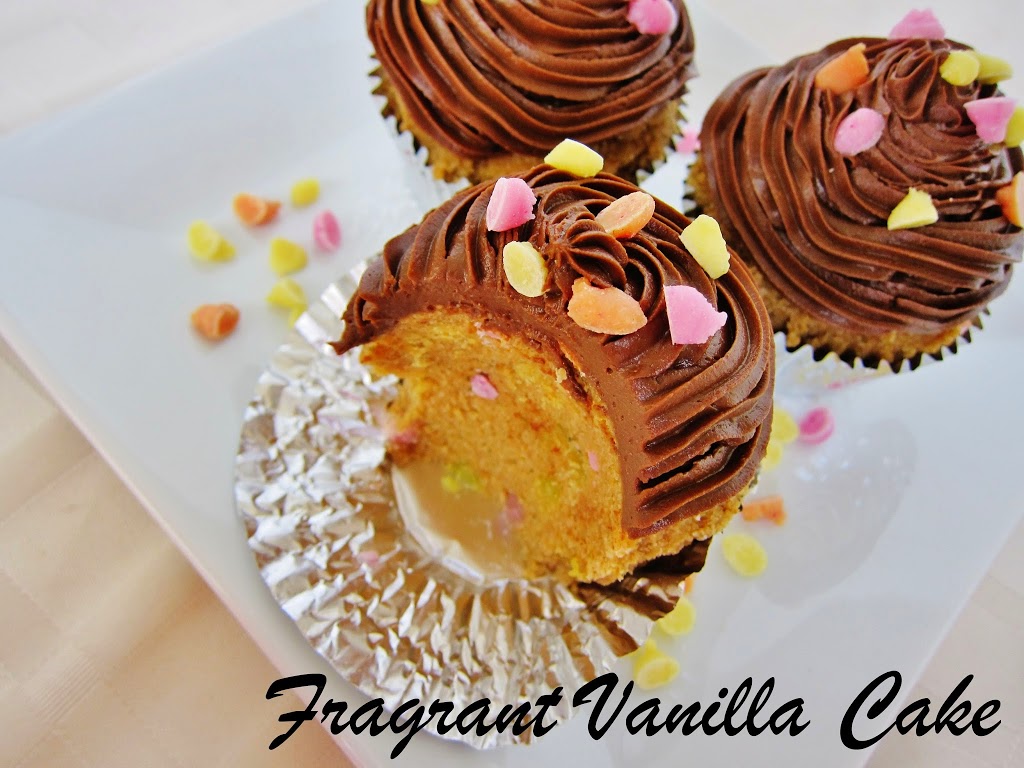 Raw Vanilla Sprinkle Cupcakes with Chocolate Fudge Frosting
Makes 12

Cake:
2 1/2 cups raw sprouted buckwheat, raw sprouted oat, or raw sprouted quinoa flour
2 cups ground raw flaxseed
3 cups raw coconut flour (do NOT use store-bought!)
1/2 tsp sea salt
1 Tbsp pure vanilla extract
2 cups young coconut meat*
1 cup medjool dates, pitted (soaked in filtered water for 30 minutes if not soft, then drained)
2/3 cup raw coconut nectar or your choice of liquid sweetener
2 cups coconut water (or as needed)
1 1/2 cups coconut "sprinkles" (recipe follows)
2 1/2 cup diced ripe avocadoes

(about 6 medium)


1/4 cup plus 2 Tbsp raw coconut nectar, or your choice of raw liquid sweetener
1/4 tsp sea salt
1 Tbsp pure vanilla extract
1/2 cup plus 2 Tbsp raw cacao powder

1/4 cup raw coconut butter (not oil), liquefied
Coconut "sprinkles" for topping
For the cake batter, combine flour, flaxseed, coconut flour, sea salt, in a large bowl and whisk together until and set aside. To a food processor, add the dates, vanilla, coconut, nectar, and water to the processor and process until pretty smooth. Add the wet ingredients to the dry ingredients and mix until smooth with a sturdy spoon (wooden works well) and well incorporated (the batter will be stiff, so you might want to use your stand mixer if you have one). Stir in the coconut sprinkles. Spoon the batter into 12 standard sized foil muffin tins (mounded high because it will not rise) and place on a dehydrator sheet. Dry for about 12-14 hours (until dry on the outside but still moist).
Meanwhile, to make the frosting, combine all ingredients in a food processor and process until smooth. P
lace the frosting in a pastry bag, and pipe decoratively over the tops of the cupcakes (or you can spread it on if you like). Sprinkle with coconut sprinkles.
*If you do not have access to young coconut meat, for the batter, you can sub 2 cups finely shredded, dried coconut and 1 cup filtered water buzzed up in a high speed blender until creamy for it. Then for the frosting, 3 cups raw cashews soaked for 4 hours and drained well before using (if you do not mind the recipe not being nut free).
Raw Coconut Sprinkles:
Makes about 2 cups
1 cup raw coconut butter (NOT oil), warmed to liquid
3 Tbsp raw coconut nectar or your choice liquid raw sweetner
a pinch sea salt
1 tsp pure vanilla extract
1/4 cup plus 2 Tbsp filtered water
1-2 tsp turmeric powder
1-2 tsp beet powder
In a bowl, whisk together the coconut butter, nectar, sea salt, vanilla, and water until smooth and well combined (it should be smooth, if not it may be too cool, or it may need a Tbsp more water). Divide into 2 bowls, and whisk turmeric powder into one, and beet powder into the other (a little more powder if you want it darker colored). Remove 1/3 of each of those mixtures and place in a bowl, whisk together (to create orange). Place each coconut mixture in a plastic ziplock bag (so you will have 3 different colored bags), cut the tip off, and pipe into small dots on a foil lined sheet pan. When you have used all of the mixture up, place in the freezer to harden. Store in the fridge or freezer.
*If you want to make greenish blue sprinkles instead of one of these colors, you could use some spirulina powder, keep in mind though it is potent and you will need less, so start out with 1/4 tsp.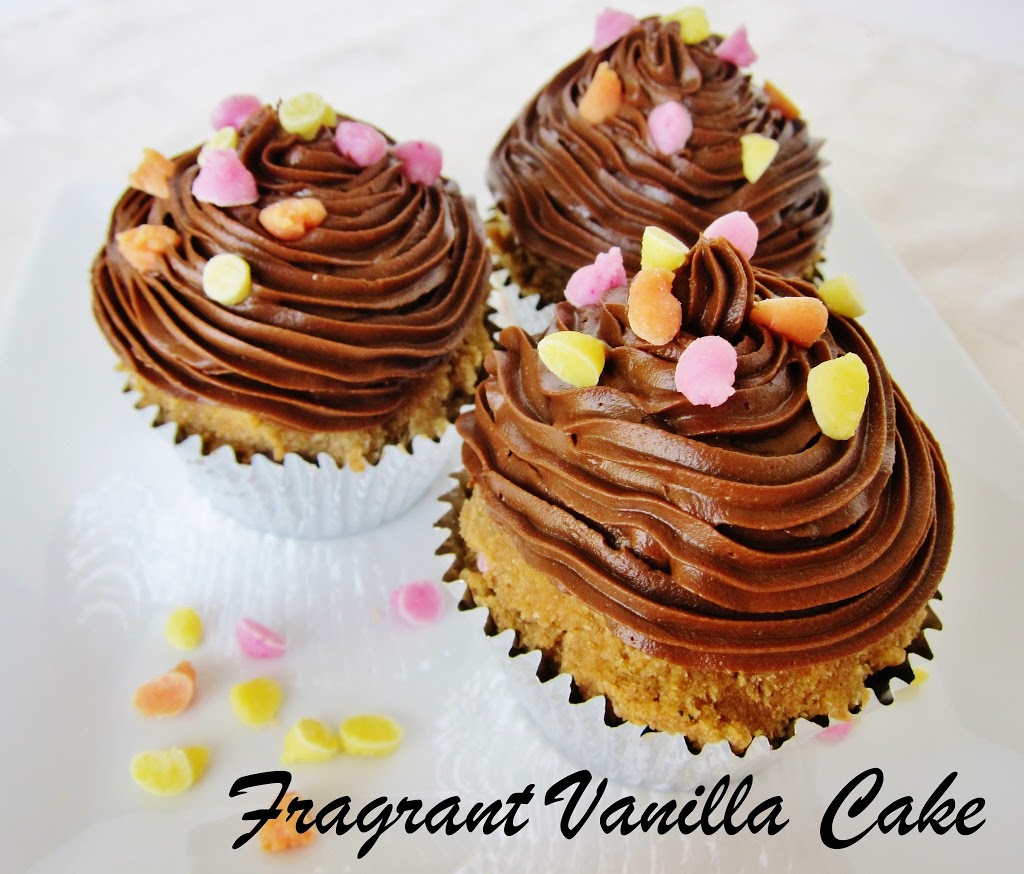 (Visited 72 times, 1 visits today)