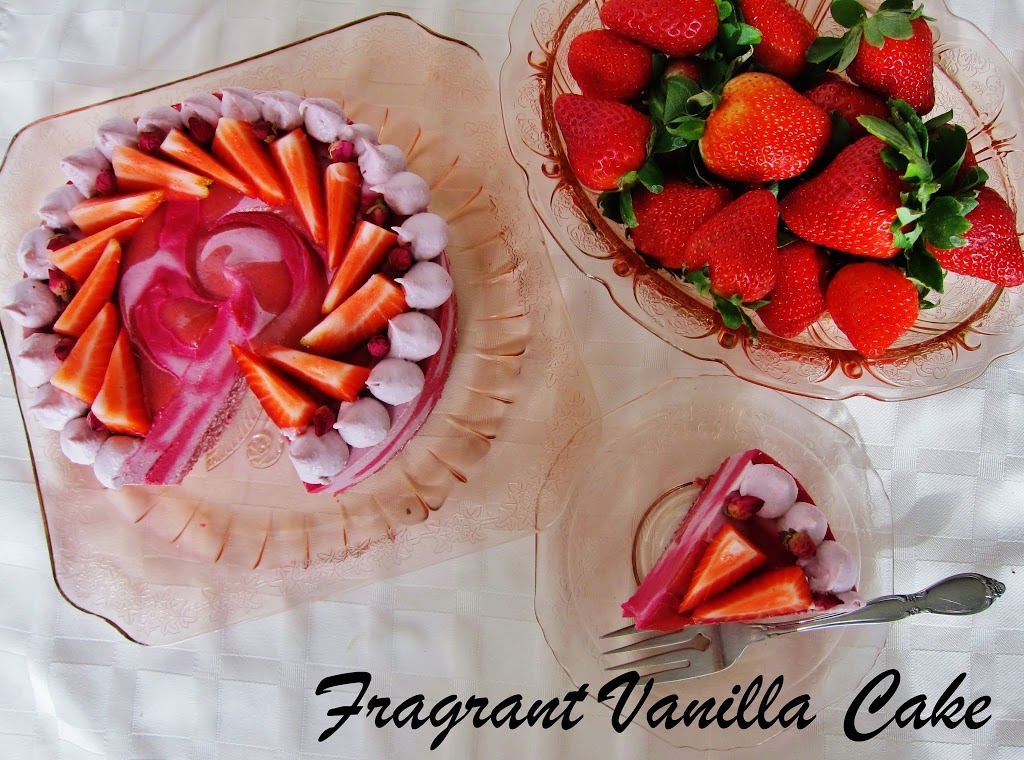 Raw Strawberry Rose Dream Cake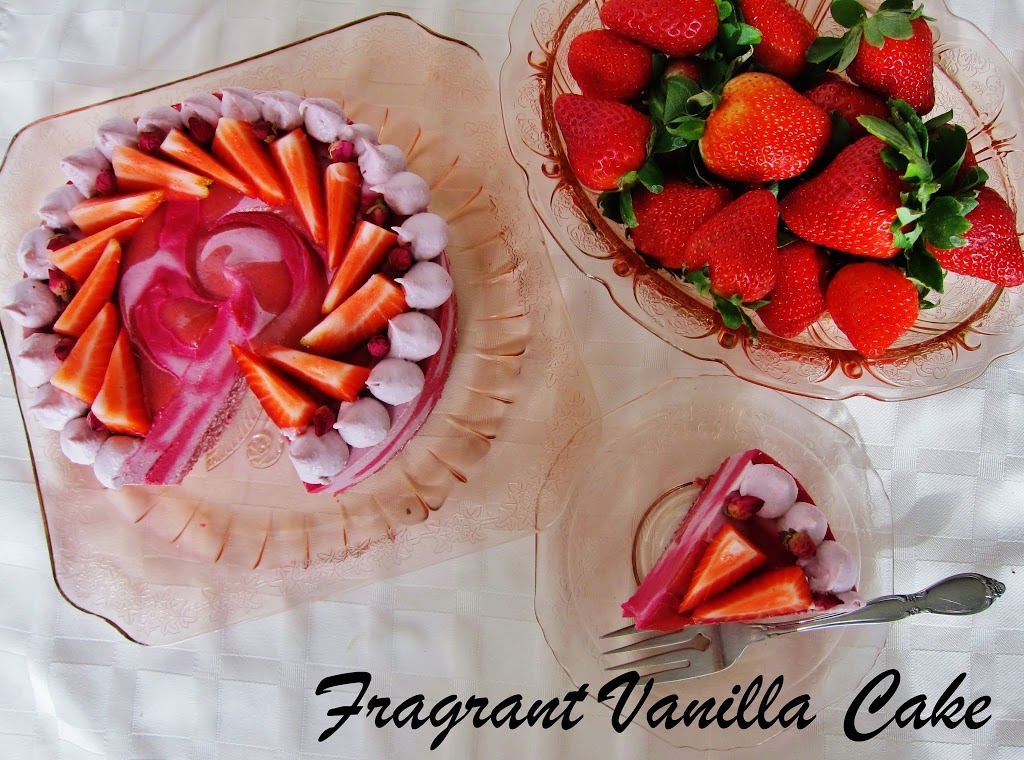 I was given 6 lbs of strawberries, and I had no choice but to make something lovely with them.  It was not an option.  I am not one of those people that would simply sit and gorge on 6 lbs of strawberries when I have the opportunity to make something with them after all (although I admit I sat and ate 2 lbs).  I ended up making 3 beautiful desserts, one of which will appear later this week and one for my book I am working on as well as this Raw Strawberry Rose Dream Cake.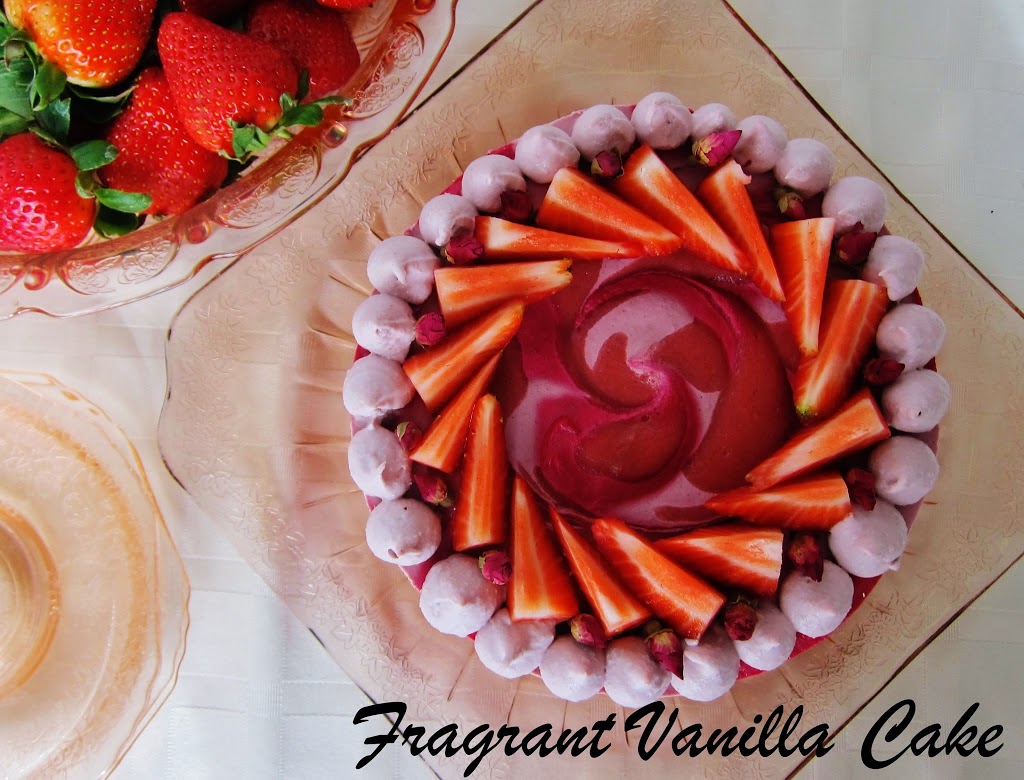 Raw cheesecakes are my favorite dessert it is no secret by the amount I have posted.  But can you blame me?  They are so freaking good! Which is exactly why I decided to make one with the berries.  With rose, which when paired with strawberries is one of the most heavenly combinations I have ever tried.  Sometimes too, I love a good monochromatic dessert, and this one was all about pinks and reds.  I tinted the crust pink, red velvet style, and used a bit of beet in the rose filling for a darker hue to compliment the light pink of the strawberry filling and red of the berry swirl.
Almost too pretty to eat, but this dessert smelled amazing...so I do not think anyone could say no to destroying a piece.  This cake was a piece of heaven I kid you not.  I am biased though, because it contains my favorite flavor profile: berries, vanilla and rosewater.  If it were my Birthday this month I would want this as my cake.  It was that good.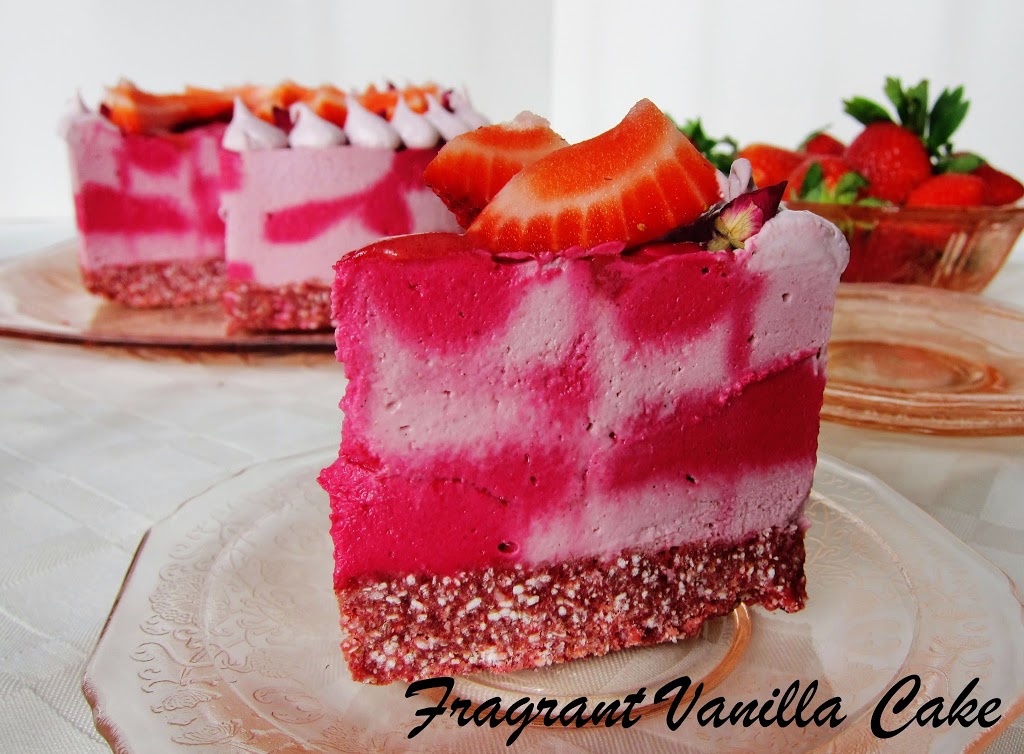 Raw Strawberry Rose Dream Cake
Makes one 6 inch cake
3/4 cup dried finely shredded coconut
1/8 teaspoon sea salt
10-12 soft medjool dates, pitted and chopped (if they are not soft, soak them in water until they are and drain them well)
1 inch chunk raw red beet
Strawberry Puree:
1 cup fresh organic strawberries
2 medjool dates, pitted (and soaked in water until soft if not soft)
a pinch sea salt
1 Tbsp lemon juice
Filling:
4 cups young coconut meat*
1/2 cup coconut water
2/3 cup raw coconut nectar, or maple syrup
1/2  teaspoon sea salt
1 Tbsp pure vanilla extract and seeds from half a vanilla bean
2/3 cup
raw coconut butter
(warmed to liquid)
1 cup fresh organic strawberries
1/2 cup raw red beet, chopped
1 tsp rosewater
Optional Cream:
1 cup young coconut meat
2 Tbsp coconut water
2 Tbsp raw coconut nectar or maple syrup
1/8  tsp sea salt
1 tsp pure vanilla extract
1/2 tsp rosewater
1-2 tsp beet juice (optional, to color pink)
1/4 cup plus 1 Tbsp raw 
coconut butter
, warmed to liquid
Fresh strawberries and dried roses for decorating
Lightly coat a 6 inch spring form removable bottom pans with coconut oil. To prepare the crust, process flax, coconut, buckwheat and sea salt in a food processor until fine crumbs, then add the dates and beet and process until the mixture holds together when squeezed between your fingers (if not holding together, add more dates). Firmly press crust into the bottom of the prepared pan, and set aside.
For the strawberry puree, combine all ingredients in a food processor and process until smooth.  Set aside.
To make the filling, in a high speed blender or food processor, combine coconut meat and water, coconut nectar, sea salt, and vanilla in a food processor and blend until smooth and creamy. With the processor running, add the coconut butter and and process for a minute until blended.  Divide the mixture in two and add half back the the food processor.  Add the berries, and blend until smooth.  Place back in the bowl.  Add the remaining mixture to the food processor along with the red beet and rosewater and process until smooth and well blended.
To assemble cheesecake, drop the fillings by the Tbsp over the crust alternating the colors and after every layer of filling drop the swirl by the tsp over that.  Once the pan is full, tap the bottom on the counter to level, and swirl with a knife in a spiral from the outside in to the center.
Place in the freezer for about 4 hours to firm up. 
Meanwhile, to make the optional cream for decoration, combine all ingredients but the coconut butter in a food processor and process until smooth.  With the motor running, add the coconut butter and process a minute more.  Pour the cream into a bowl and let sit in the freezer for about half an hour to 45 minutes or so until the consistency of whipped cream. 
Once the cake and the decorating cream have chilled, place the cream in a pastry bag and pipe decoratively around the top of the cake.  Garnish the top with fresh berries and dried roses before serving.


*If you do not have access to young coconut meat and you do not mind the recipe not being nut free, you can substitute 4 cups raw cashews soaked for 4 hours and drained in the filling, and 1 cup soaked for the optional cream.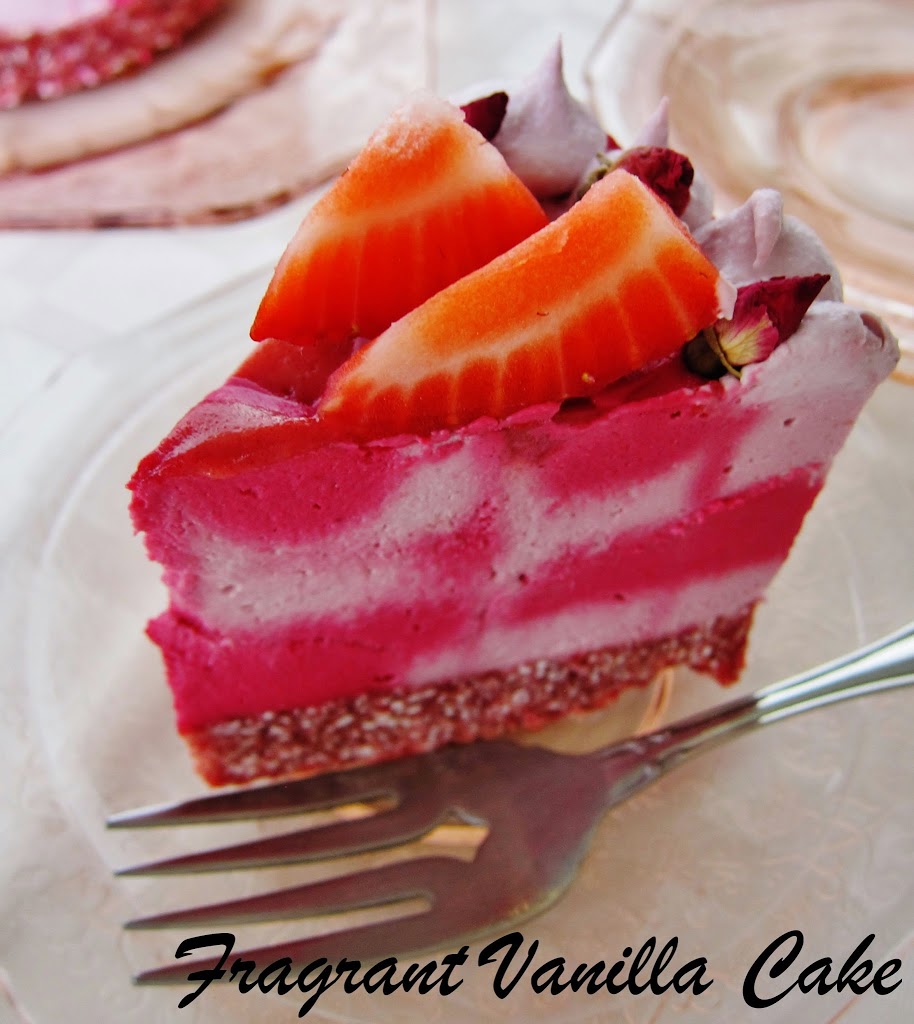 (Visited 95 times, 1 visits today)