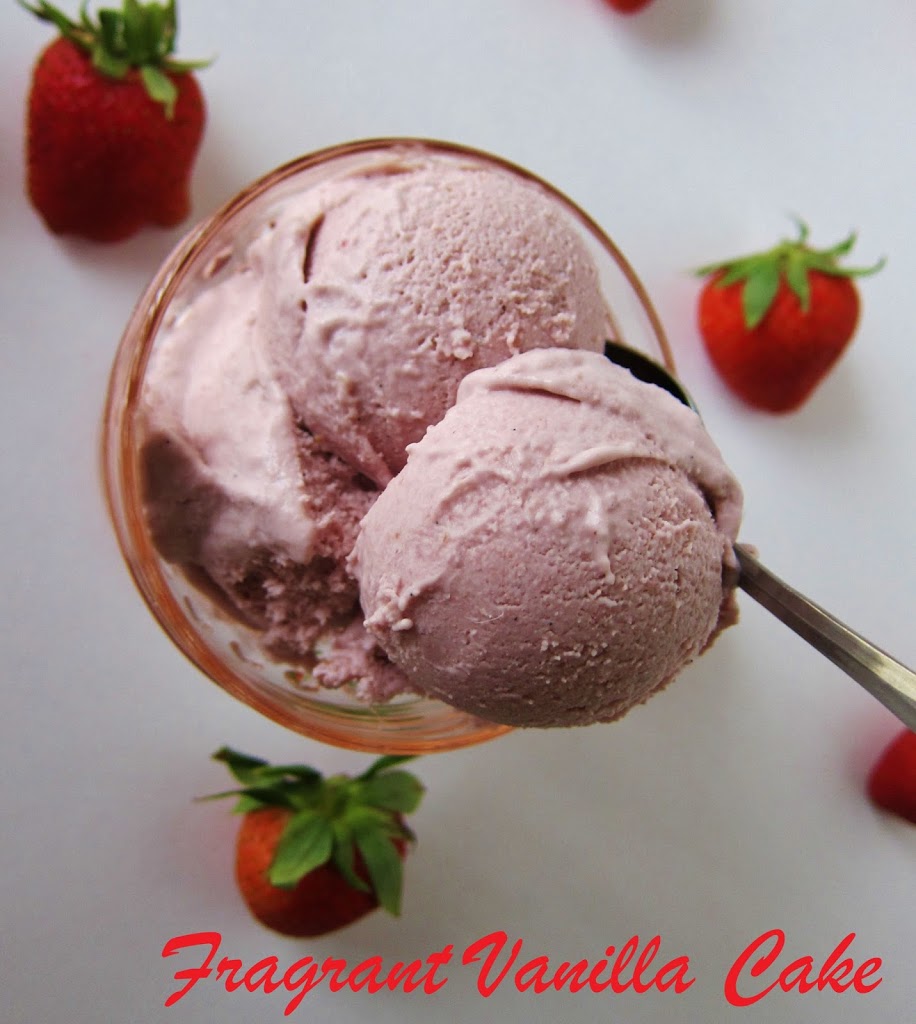 Raw Strawberry Rhubarb Ginger Ice Cream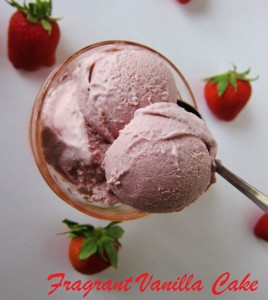 I am in love with anything strawberry rhubarb lately.  I made a crumble pie last week, but that was not enough strawberry rhubarb for me...so I made some strawberry rhubarb ginger ice cream a few days later.  I never need an excuse to make ice cream, it is always necessary to make as far as I am concerned.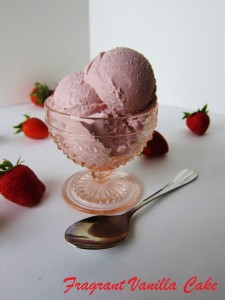 Cool weather, warm weather, bad mood, good mood...I pretty much make it every week.  I always make different flavors, and raw ice cream is always good, but this one was knock my socks off good.
The strawberries made it sweet, the rhubarb a little tart and the ginger gave it a little kick.  I couldn't help but have a smile on my face as it put me in my happy place as I indulged in it.  I might have to make some again when I make strawberry rhubarb crisp!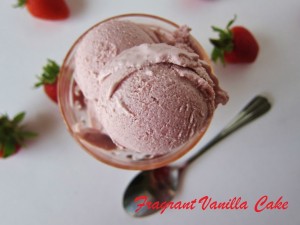 Raw Strawberry Rhubarb Ginger Ice Cream
Makes about 6 cups
Ice Cream:
1 cup coconut water
2 cups organic strawberries
1 cup organic rhubarb cut into 1 inch pieces
1 1/2 inch piece fresh ginger
2 cups young coconut meat (or raw cashews, soaked 4 hours and drained if coconut is unavailable)
2 cups soaked raw cashews, drained (soaked at least 4 hours)
1/2 cup raw coconut nectar
seeds of one vanilla bean
a pinch of sea salt
1/2 cup coconut oil, warmed to liquid
Add coconut water to a food processor, along with strawberries, rhubarb, ginger, cashews, coconut, nectar, vanilla, and sea salt. Process until smooth, then with the processor running, add the coconut oil slowly and process until well incorporated, about a minute. Pour the strained mixture into an ice cream maker and process according to directions. Remove from ice cream maker, and pour into a freezer safe container with a lid. Let sit in the freezer for at least four hours or overnight to firm up to scoopable consistency.
(Visited 368 times, 1 visits today)