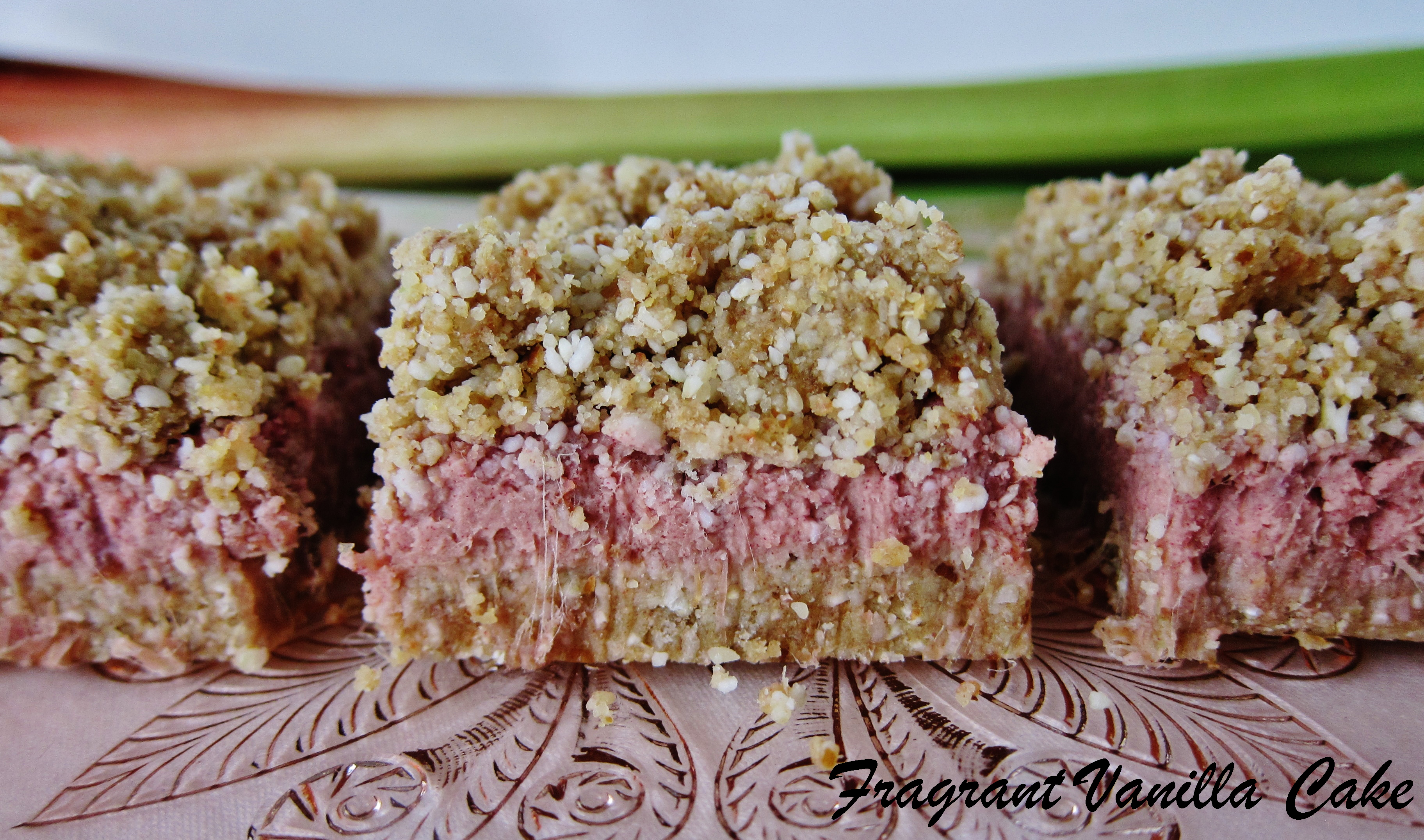 Raw Strawberry Rhubarb Bars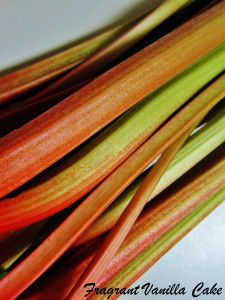 My Grandma always had a large amount of rhubarb growing behind her garage.  And she knew just what to do with it.  She made the most amazing strawberry rhubarb sauce and I looked forward to it every year.  She made jars and jars of it to give away, I feel like most of it went to me and I was very happy to receive it. I think maybe I get my love of preparing food for others from her.  I can remember her spending lots of time in the kitchen and she never complained about it.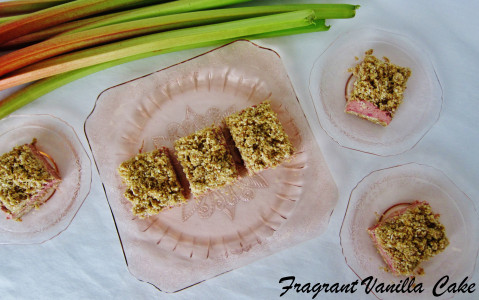 Anyways, back to the sauce.  I ate it straight out of the jar and she would always tell me not to eat too much or I would get a tummy ache.  But I never did.  It was the perfect balance of sweet and tart.  So to this day, I think about that sauce and I still love strawberry rhubarb.  I make my own version now without processed sugar and it is just as good.  But I also like to be creative sometimes and make other desserts with strawberries and rhubarb too.  I made some bars this week and they were wonderful.  Just the right amount of tart and sweet just like Grandma's sauce.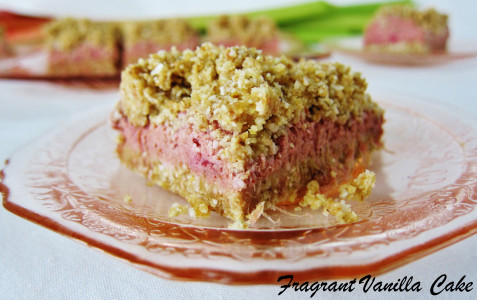 They had to have a crumble topping so that they would taste like little squares of strawberry rhubarb crumble pie which is what I was going for.  I think they turned out quite heavenly.  My Grandma is no longer around to share them with but I think she would have approved. I shared them with my Mom and she loved them! I think I may just have to make more strawberry rhubarb desserts soon because these were so good!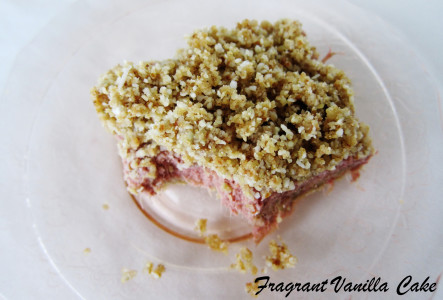 Raw Strawberry Rhubarb Bars 
Makes 12
Crust:
1 1/2 cups finely shredded dried coconut
1 1/2 cup sprouted buckwheat groats (or additional shredded coconut)
1 cup soft medjool dates, pitted
1/2 tsp himalayan salt
1/4 cup ground flaxseed
Filling:
2 cups chopped rhubarb
1 cup fresh strawberries
1/2 cup pitted medjool dates
1 tsp vanilla extract
pinch sea salt
1/2 cup raw coconut butter, warmed to liquid
For the crust, combine all ingredients in the food processor and process until small crumbs and starting to hold together. Remove 1/3 of the mixture and place in a bowl.
Press into a 7X7 or 8x8 inch pan lined with foil or parchment and oiled with coconut oil (for easy removal).  Set aside in the freezer.
For the filling, combine ingredients in a food processor and blend until smooth. Spread out over the prepared crust, then sprinkle with the remaining crust mixture.
Place in the freezer to set, about 30 minutes.  Cut into bars and serve!
Store any extra bars in the refrigerator.
(Visited 69 times, 1 visits today)