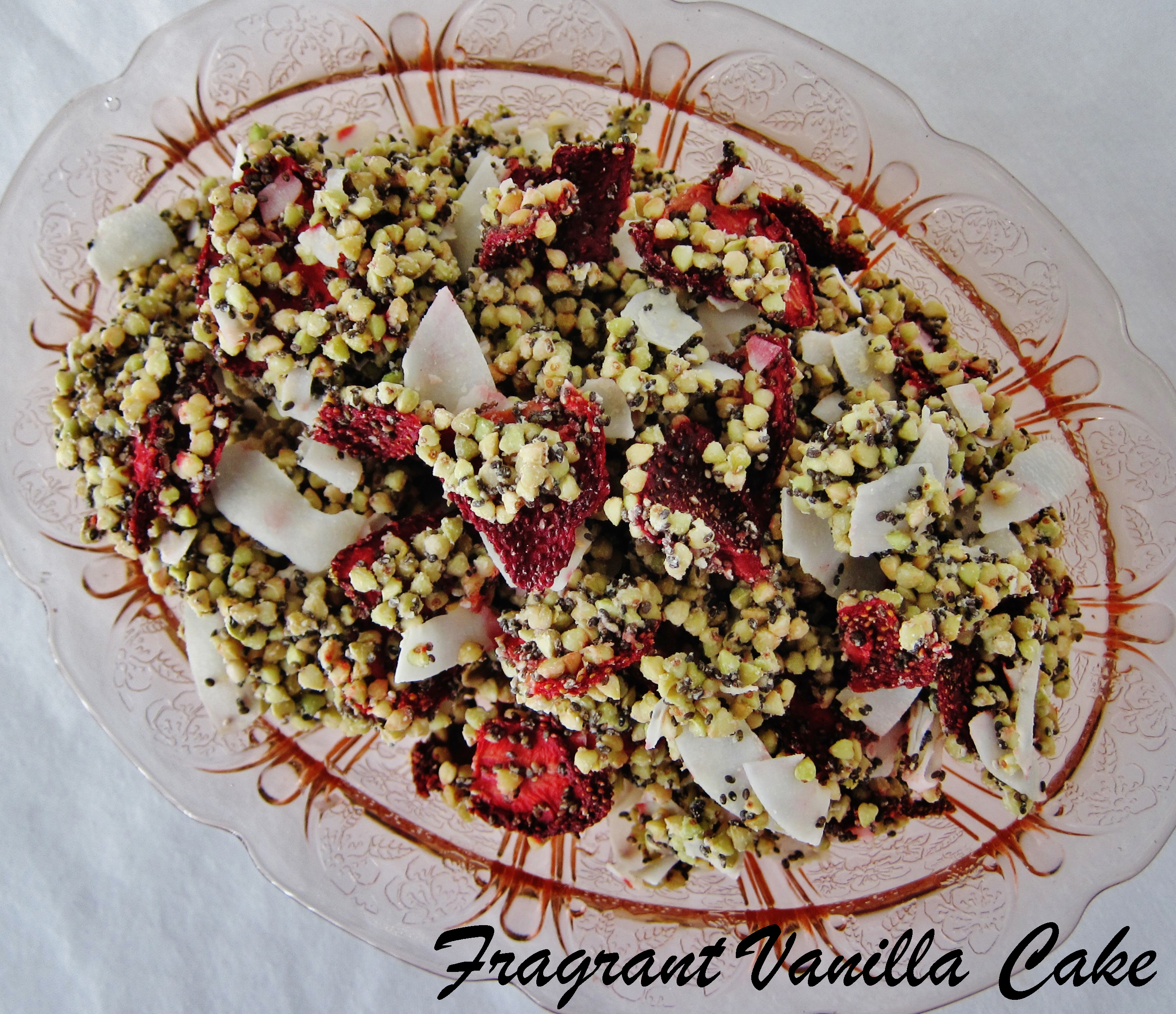 Raw Strawberry Lemon Chia Seed Granola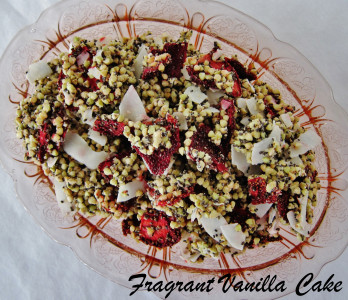 I sometimes tend to get weird looks when I tell people about a dream of mine, or an idea I have for something I want to create.  Maybe that would bother most people, but not me. After all, no one who created anything great ever thought inside the box, and inside the box thinking is not for me.  I have never considered myself conventional and that is ok.  I love it.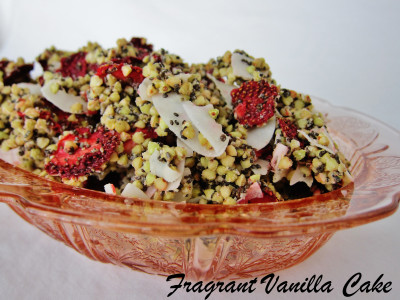 I get up early to run every morning before the sun is up, I don't eat meat, I would rather spend time alone relaxing than go to a party, I still enjoy Hello Kitty band-aids even though I am almost 30, I eat my cake first, then the frosting, and I don't like to make the same recipe twice when it comes to desserts or sweet things.  Maybe because I will get bored if I do.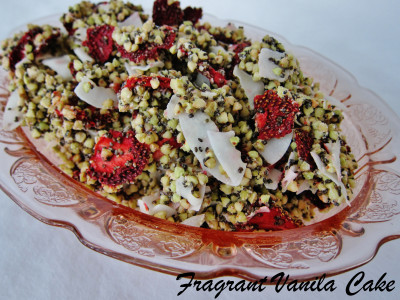 I make a lot of granola, and it is never the same.  This time, since it is Spring, and since strawberries and lemon are the essence of Spring, I made strawberry lemon chia seed granola.  Was it ever heavenly!  A little tart, sweet, and crunchy, with a hint of coconut...this is the perfect snacky snack as far as I am concerned.  It is wonderful as is, or on top of a smoothie bowl. It would be a sad day when I stopped creating new flavors for things like my granola, because then I would never be able to taste delicious combinations like this!
Raw Strawberry Lemon Chia Seed Granola
Makes about 8 cups
2 cups raw buckwheat groats
1 1/2 cups dried large coconut flakes
1/2 cup chia seeds
1/3 cup raw coconut nectar, or maple syrup (or more if you prefer sweeter)
1/4 cup raw coconut butter
1/2 tsp sea salt
1 Tbsp pure vanilla extract
1/4 cup organic lemon juice
2 Tbsp lemon zest

2 cups strawberries, thinly sliced
Soak buckwheat for 30 minutes, rinse very well (as it has a slimy coating that needs to be removed) and drain. Place in a large jar and set in a well lit area (natural light, but not in direct sunlight). Let sit for a couple days, or until little sprouts begin to emerge from the buckwheat, rinsing 2 times a day. Once sprouted, drain well, and place in a large bowl, along with the coconut, and seeds. In a food processor, combine the coconut nectar, coconut butter, sea salt, vanilla, lemon  juice and zest. Process until smooth and pour the mixture over the granola, add the strawberries and mix well with your hands. Spread out on 2 lined dehydrator, and dry for about 12 hours or until crispy. Can be stored in an airtight container for a few weeks at room temperature.
(Visited 35 times, 1 visits today)