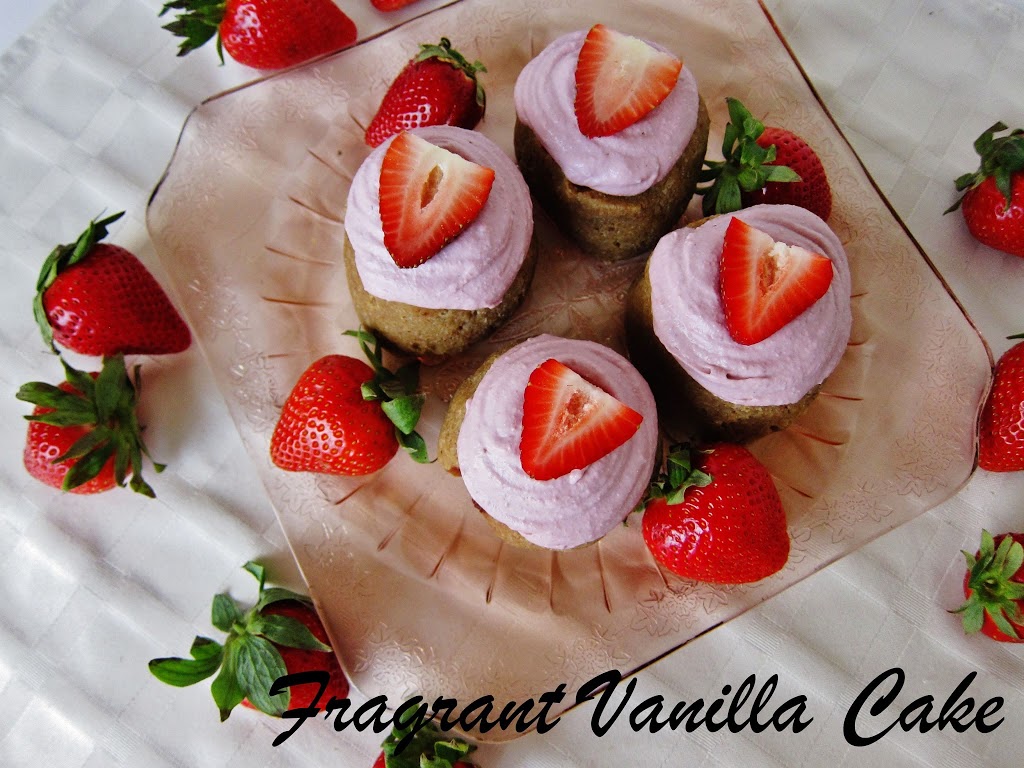 Raw Strawberries and Cream Sweet Rolls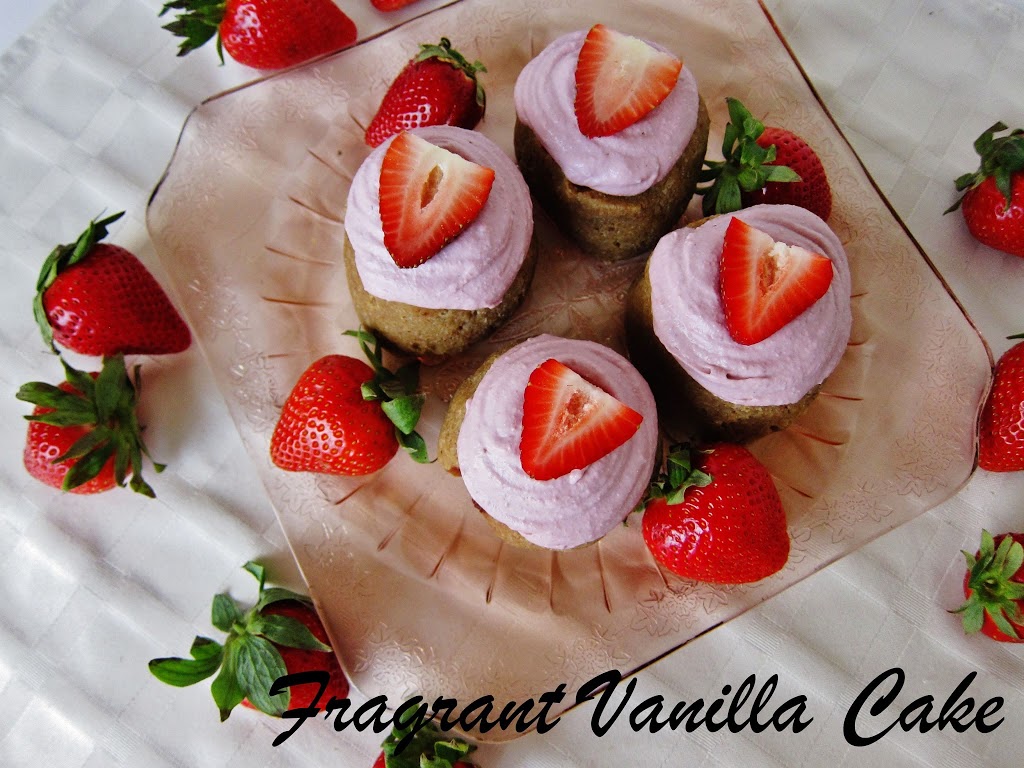 I was talking to a coworker last week about Easter brunch and I was telling her about what my Mother used to serve and my relatives used to bring over to share.  My Mom's cheesy potato casserole was pretty delicious to my 8 year old self, but my favorite thing was always the sweet rolls my Grandmother brought over.  Soft and doughy with cinnamon and sugar caramelized together which was exposed when you pulled them apart and of course the sweet white cream cheese type frosing.  Wow were they heavenly to me at the time.  I am certain that if I were to try one now as an adult they would hurt my teeth and my tummy but it is a good memory to have.  After having that conversation all I could think about the rest of the work day were sweet rolls.  I just had to make some! But what kind?  Although I loved those cinnamon ones I wanted to think outside the box as usual and put a spin on a classic.  I thought about making carrot cake ones but then realized I have made carrot everything as of lately so it was a no go (not that I won't make carrot sometime in the future when I have not been on a carrot kick).  I had strawberries on hand.  Which sounded freaking amazing in sweet rolls!  I told Eric about it on our evening after work walk and he loved the idea so it was settled...strawberries and cream it was!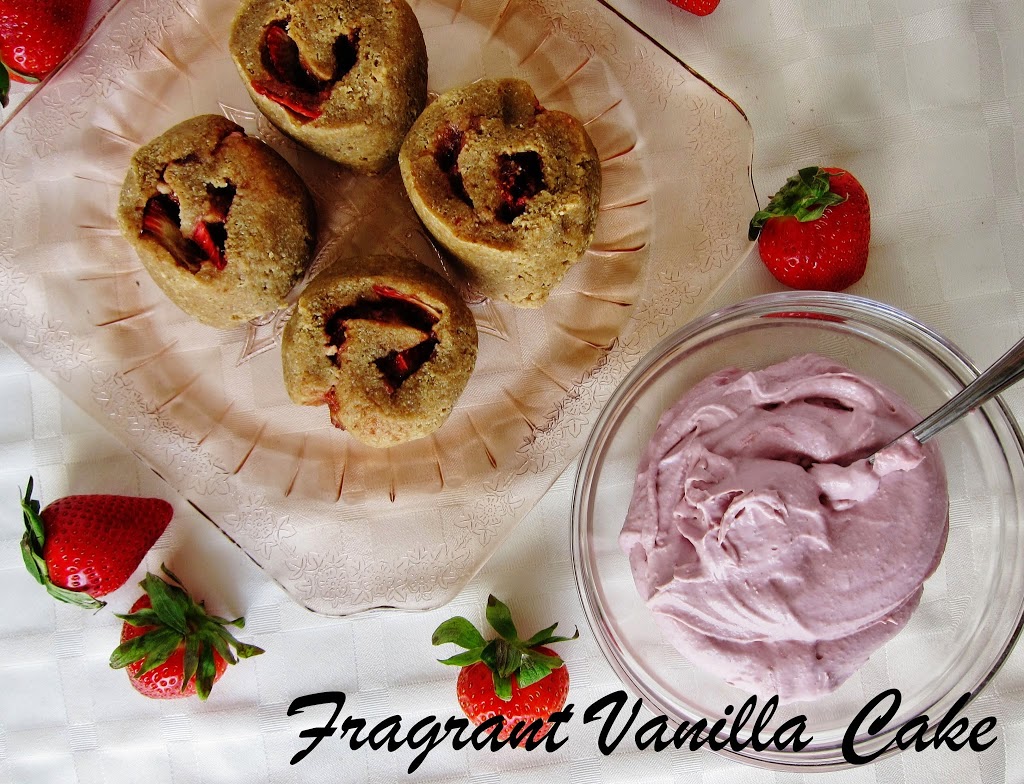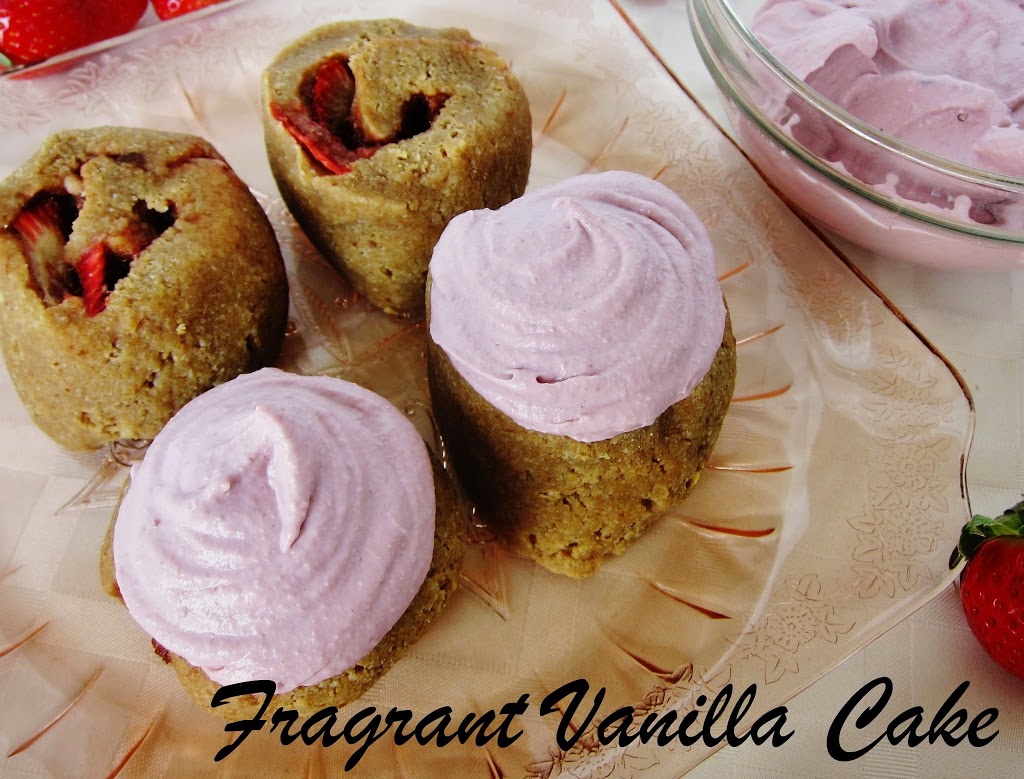 I made a soft vanilla dough which tasted wonderful before even being made into the rolls.  This of course is important since the flavor only intensifies as they dehydrate and because I love to snack on dough of any sort.  Imagine vanilla cake batter, it was that good.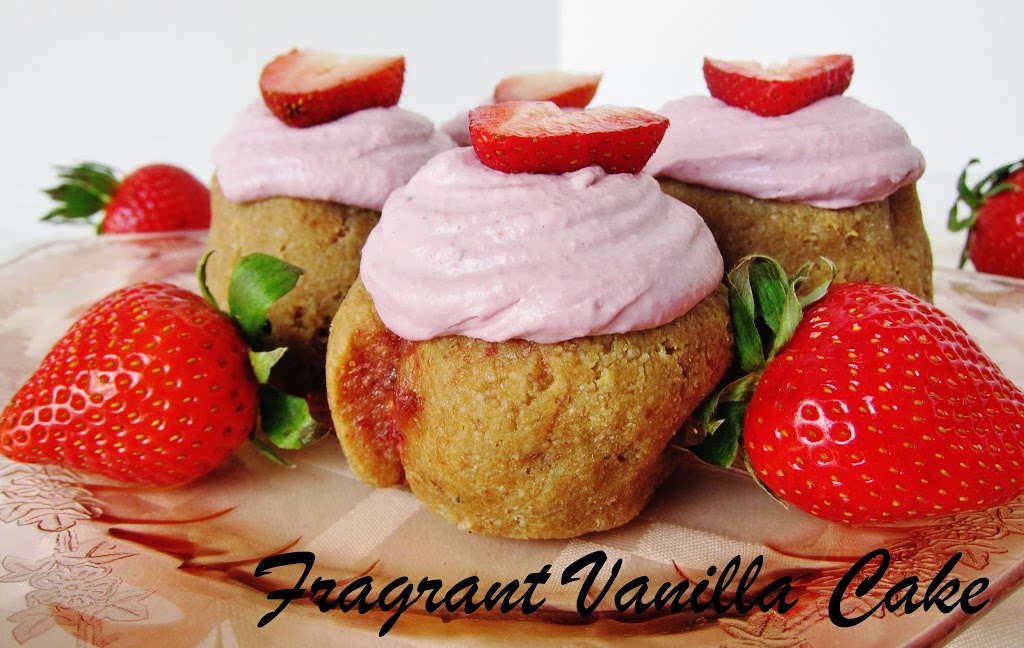 I then filled it with a jammy raw berry filling and extra berries for good measure.  It helped of course that they were sweet and perfectly flavorful which is the advantage of making desserts when the ingredients are in season.  I rolled them up popped them in the dehydrator and anxiously anticipated the deliciousness that awaited me the next morning.  They smelled amazing.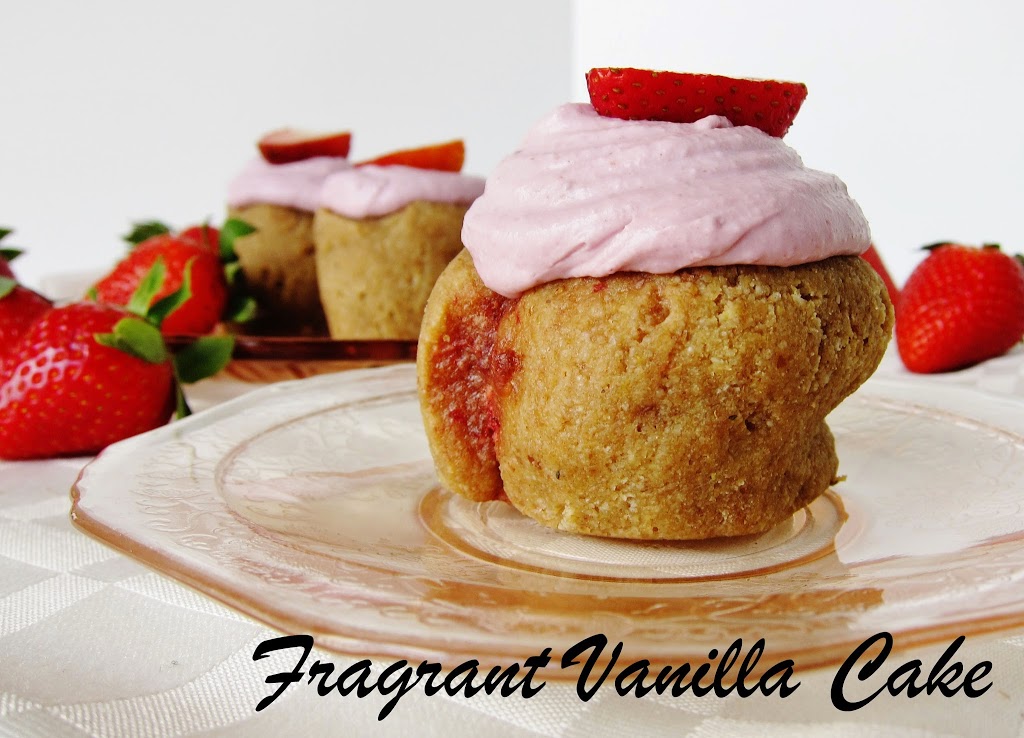 These would have been good as was, but they had to be topped off with frosting because to me sweet rolls must have sweet creamy frosting!  I made silky smooth fluffy vanilla strawberry filling to top them off and the rolls were pure heaven.  Talk about being on cloud nine as you bite into dessert!  Do yourself a favor some weekend now that strawberries are in season and make some so you can experience them too!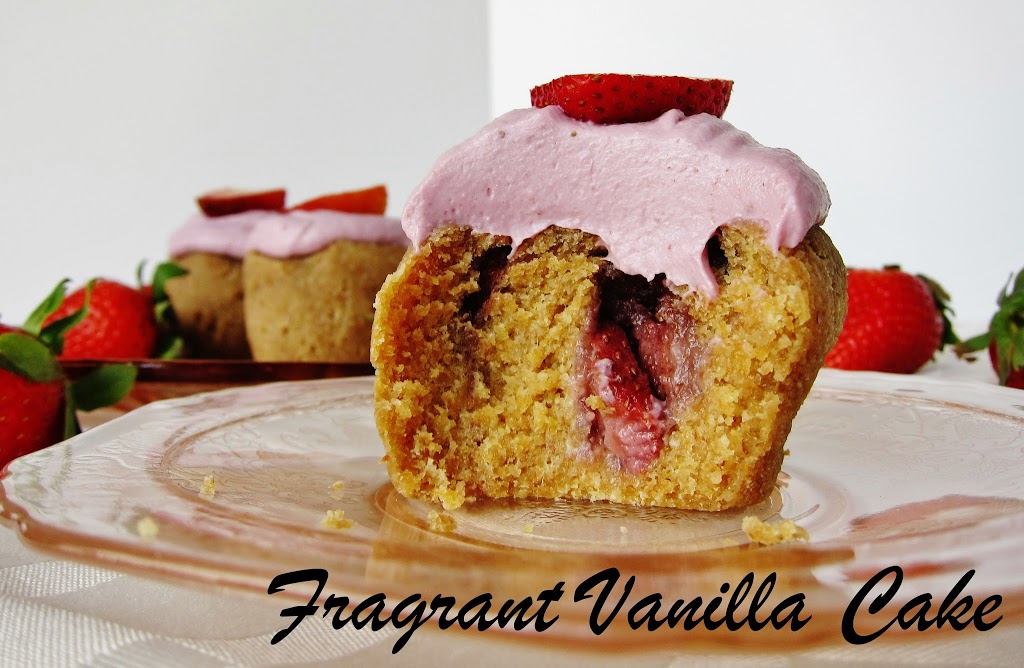 Raw Strawberries and Cream Sweet Rolls
Dough:
2 cups raw sprouted buckwheat flour, sprouted oat flour or sprouted quinoa flour
2 cups ground flaxseed
2 1/2 cups finely shredded dried coconut
1/4 tsp sea salt
2  tsp pure vanilla extract
1 cup young coconut meat*
1 cup soft medjool dates, pitted (soaked in filtered water for 30 minutes if not soft, then drained)
1/2 cup raw coconut nectar
2 cups raw coconut milk
2 cups fresh organic strawberries
1/3 cup soft medjool dates, pitted (soaked in water if not soft for 30 minutes and drained)
2 Tbsp coconut nectar or your choice of liquid raw sweetener
1 tsp pure vanilla extract
1 cup sliced strawberries
2 cups young coconut meat
1/4 cup raw coconut nectar or raw agave nectar
seeds of one vanilla bean, or 1 Tbsp pure vanilla extract
1/4 cup plus 1 Tbsp raw coconut butter, warmed to liquid
For the dough, combine flour, flaxseed, coconut flour, sea salt, in a large bowl and whisk together until and set aside. To a food processor, add the dates, vanilla, coconut, nectar, and water to the processor and process until pretty smooth. Add the wet ingredients to the dry ingredients and mix until smooth with a sturdy spoon (wooden works well) and well incorporated (the dough will be stiff, so you might want to use your stand mixer if you have one (add a little coconut water if the batter is too thick, it should be the consistency of bread dough).  Oil a piece of parchment paper with coconut oil, oil a rolling pin and oil your hands.  Place the dough on the parchment and roll out to a rectangle that is about 10 inches tall (the width does not matter so much as long as it is1/2 inch thick dough).  
In a high speed blender, combine all of the filling ingredients (except the sliced berries) and blend until smooth.
Spread out the filling on the dough leaving a 1/2 inch at the top and bottom of it. scatter the sliced berries over that.
Oil your hands, and roll up the dough from the bottom to the top of the parchment jelly roll style as tight as you can.
Cut the roll into 12 rounds and place on a lined dehydrator sheet.  Dry for about 18-20 hours (until dry but still a little moist), then remove from the dehydrator.  
Meanwhile, to make the frosting, combine all ingredients but the coconut butter and oil in a food processor and process until smooth.  With the motor running, add the coconut butter and process a minute more.  Pour the cream into a bowl and let sit in the freezer for about half an hour to 45 minutes or so until the consistency of whipped cream.
Spread the frosting over the rolls. Garnish with strawberry slices.  Serve!  Store extra in the fridge.
(Visited 68 times, 1 visits today)