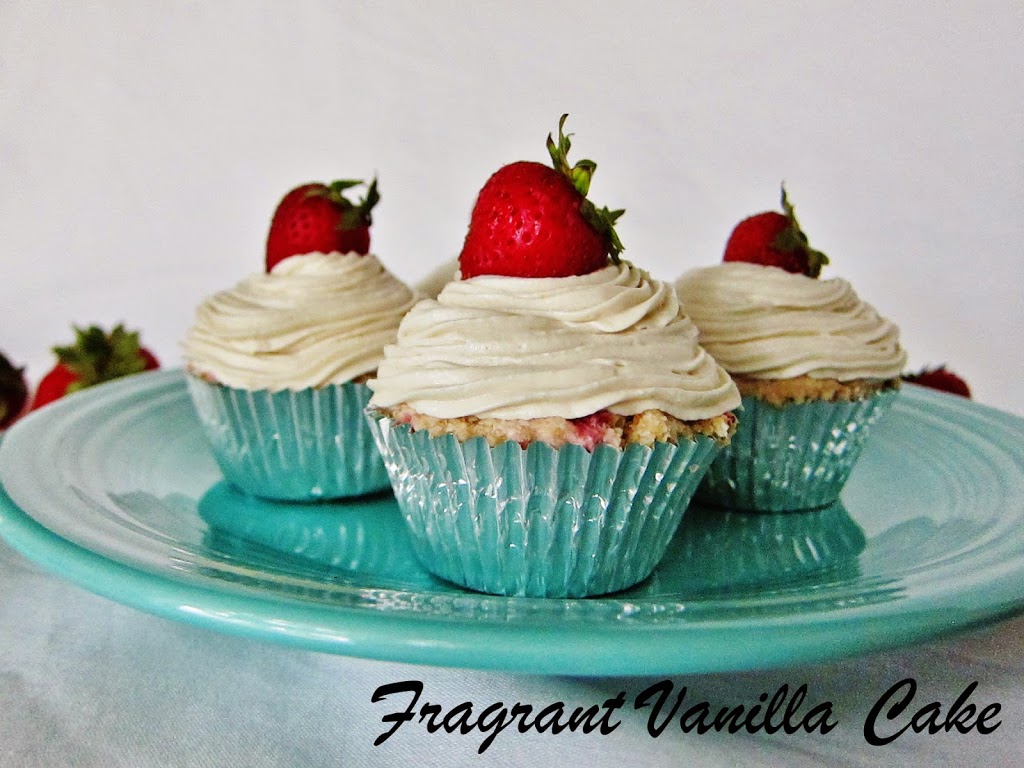 Raw Strawberries and Cream Cupcakes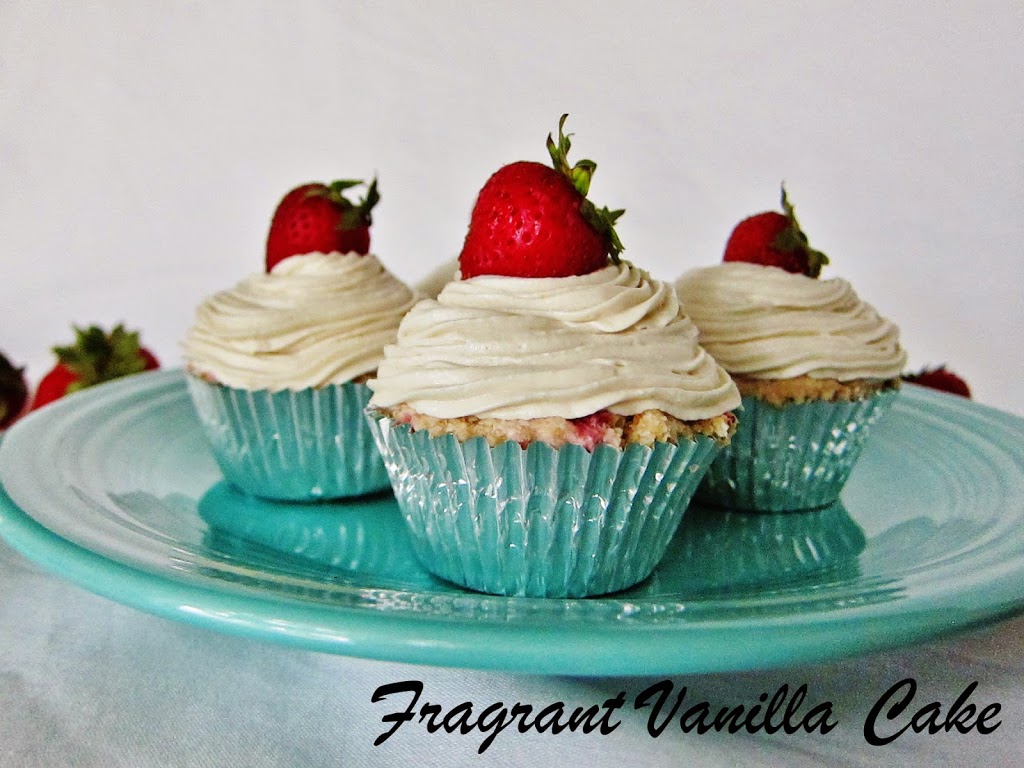 I don't think I can ever get sick of strawberries.  Even if I had access to them year round (which I technically do, because you can buy organic ones year round here, but they are out of season most of the year and only good for the spring and summer months) I would not tire of them.  So, I have been eating tons of them lately.  They are so good right now, and the perfect ingredient for a delicious dessert as far as I am concerned.  Which is why, on a whim I decided to make some cupcakes with them last weekend.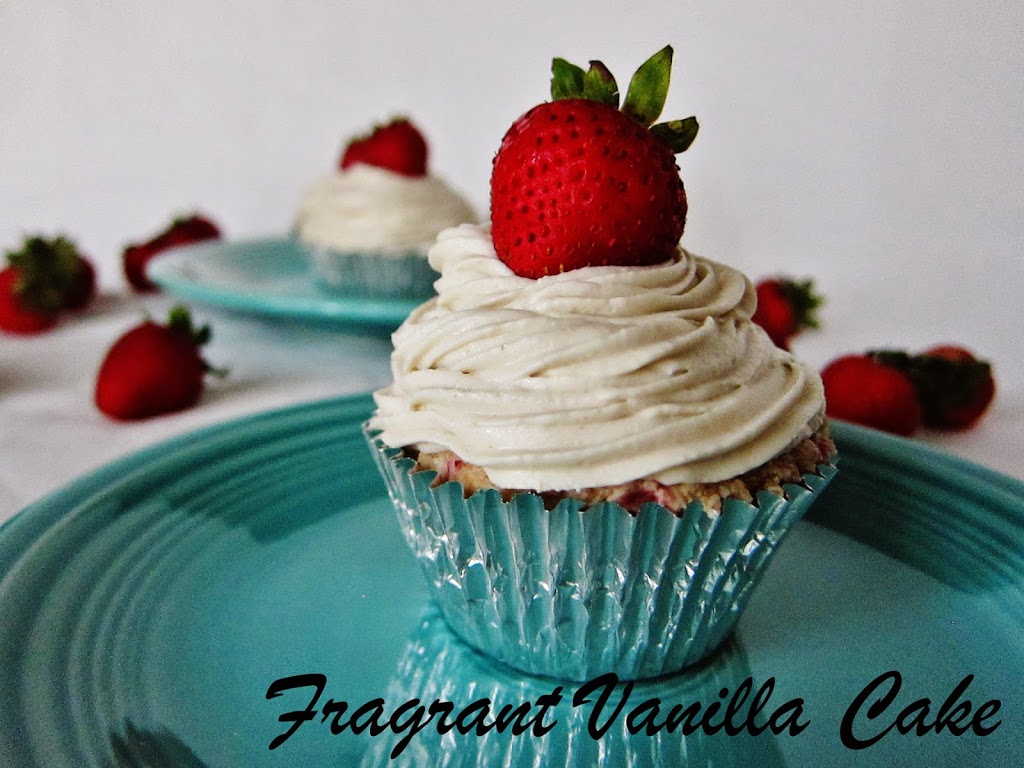 Strawberries and cream cupcakes.  When I thought up the idea while daydreaming earlier that day it sounded amazing.  A sweet vanilla cake, smattered with jammy strawberries and topped off with a light coconut vanilla cream and a fresh strawberry.  Made me mentally drool just thinking about it.  So, I decided to make these a non-dehydrated cupcake this time, because I was too impatient to wait for that, I wanted (almost) instant gratification (ok, so about an hour  and a half gratification, but I am willing to wait that long at least).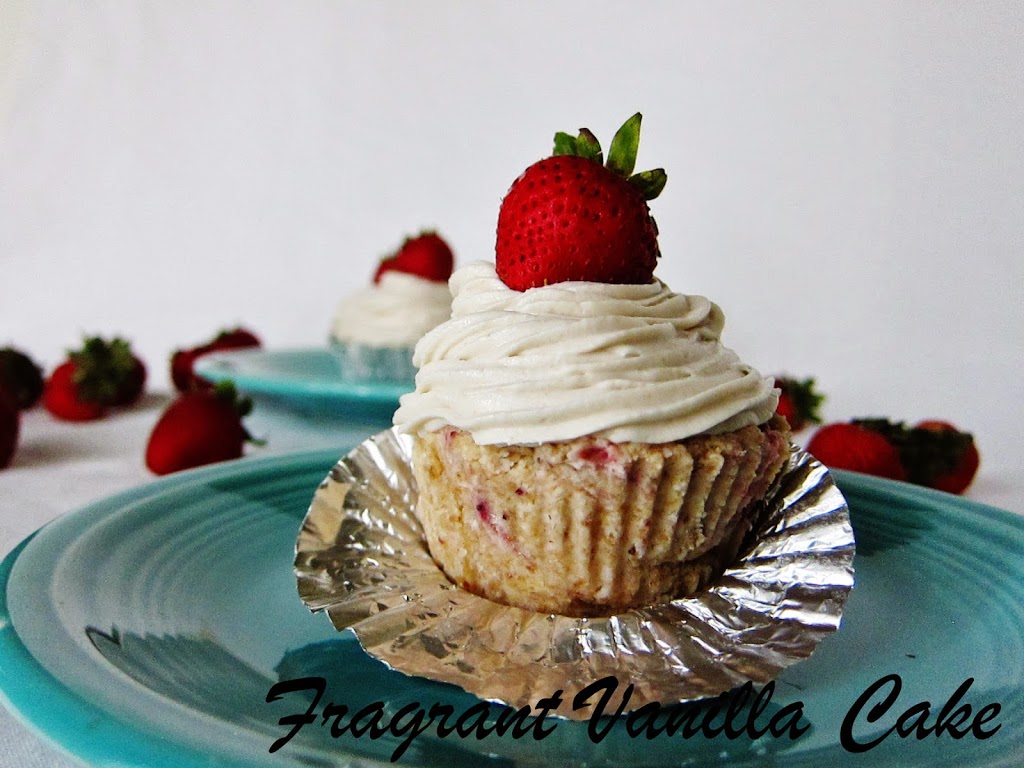 They came together pretty quick, simpler than most of the cupcake recipes I have made, and they were so worth that hour and a half.  Heavenly describes them perfectly.  All my favorite flavors and things...vanilla, cake, berries, cream.  You need to make these part of your summer before it is over and berries are out of season again.  Trust me!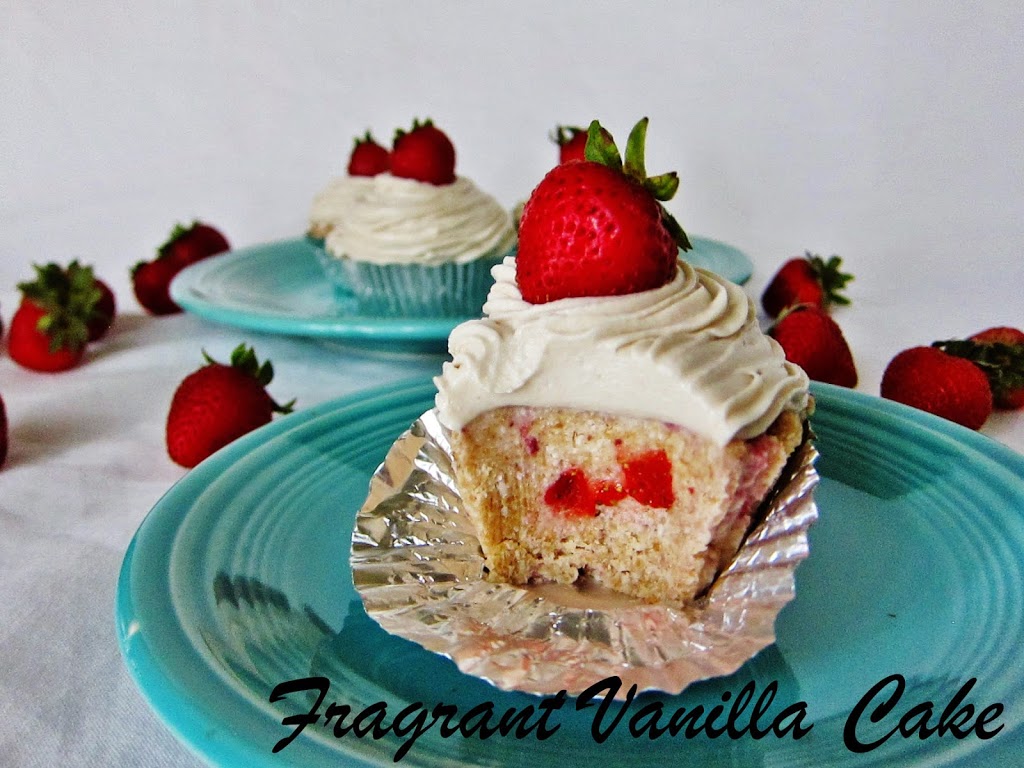 Raw Strawberries and Cream Cupcakes
Makes 8 large cupcakes
Cream frosting:
4 cups fresh young coconut meat*
1/2 cup coconut water
1/2 cup raw coconut nectar, or your choice of raw liquid sweetener
1/2 tsp sea salt
1 Tbsp pure vanilla extract and seeds of  a vanilla bean
3/4  cup raw coconut butter (warmed to liquid)
Cake:
5 1/2 cups finely shredded, dried coconut
1 1/2 cups soft medjool dates, pitted (if not soft, soak them in filtered water 30 minutes and drain well)
1 Tbsp pure vanilla extract
1/4 tsp sea salt
1 1/2 cups finely ground golden flaxseed
1 cup coconut butter (not oil)
1 cup coconut water or filtered water at room temperature
2 cup fresh strawberries, chopped
To make the frosting, combine the coconut, coconut water, coconut nectar, sea salt, vanilla, vanilla bean, and process until smooth.  Add the coconut butter with the processor running to incorporate it completely.  Once blended, scoop into a bowl, and place in the freezer for about 45 minutes to an hour until it reaches the consistency of thick whipped cream.
Meanwhile, for the cake, buzz the finely shredded coconut in a blender just until finely ground (but not too long or you will get butter).  Add to a food processor with the dates, vanilla, and sea salt, flaxseed, and process until it is well combined and very fine.  Add the coconut butter and water, and pulse (you don't want to over mix or the cake will become heavy) until well combined (if it seems to dry, add a little more water by the Tbsp).  Add the strawberries and pulse briefly. Press the batter cake into 8 large muffin tins.  Set aside.
Once the frosting is chilled, place in a pastry bag and pipe over the tops of the cupcakes.  Serve! (these are best eaten right away at room temperature, but if you have any left, store in the fridge)
*If you cannot get fresh coconut meat, you can use raw cashews instead.  Soak 4 cups raw cashews in filtered water, 4 hours then drain.  Continue with the cake recipe.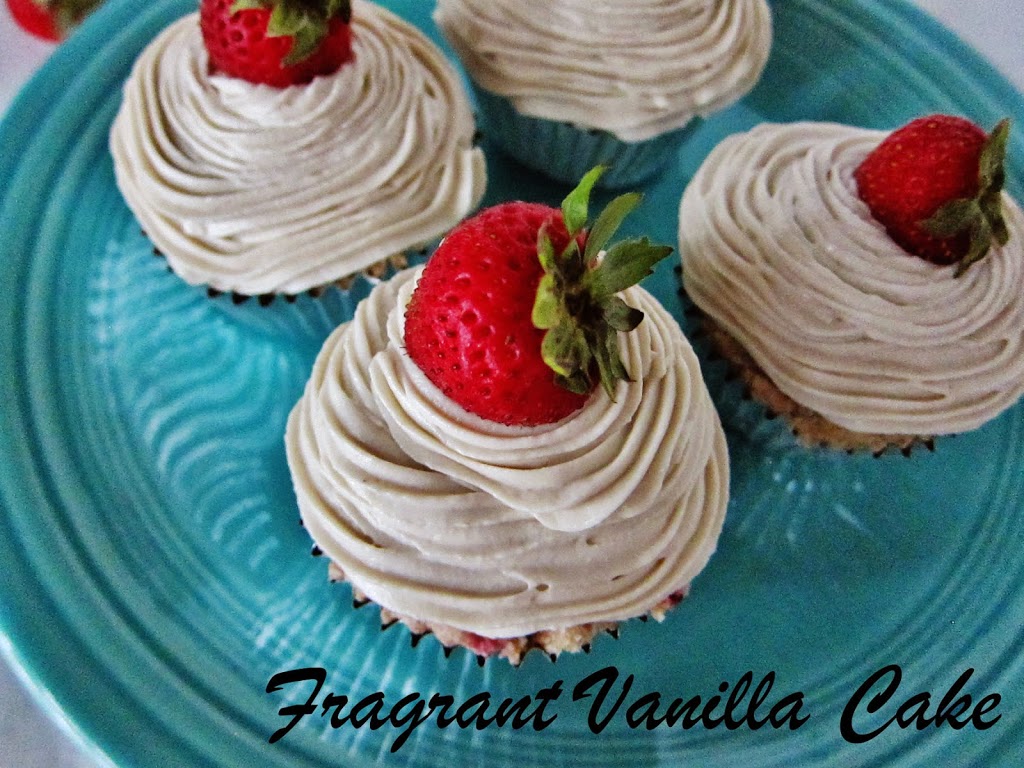 (Visited 64 times, 1 visits today)