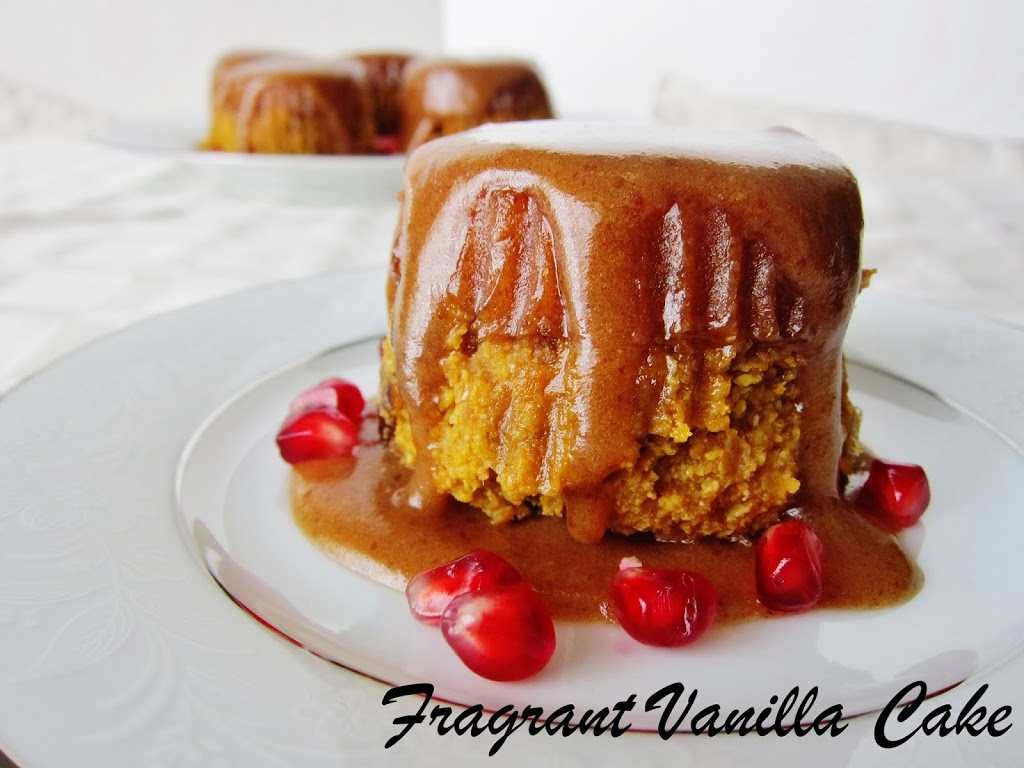 Raw Sticky Toffee Date Puddings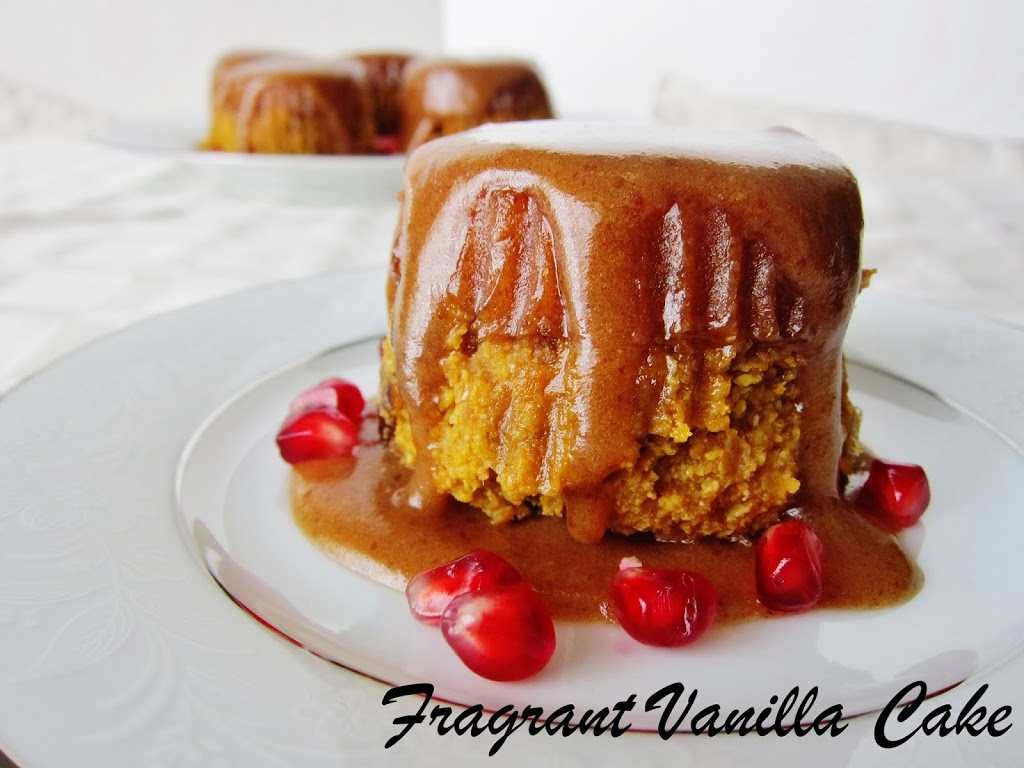 Snow is falling outside my window, it is negative degrees out there, and the scent of the deliciousness "baking" in my dehydrator is tempting my nose.  I cannot wait to dive into it! Sticky toffee date pudding...warm out of the dehydrator!  I know this will be pretty amazing!  When they are finally ready, and I drizzle the sauce over them my mouth is watering.  The aroma alone is enough to make me happy, but once I take a bite and the caramelly gooey warm deliciousness melts over my tongue I am on cloud nine.  I forget that it is cold outside, and I am in my happy place.  Before I know it, the pudding on my plate has vanished and I am licking the caramel off the plate.  Yes, it was that good.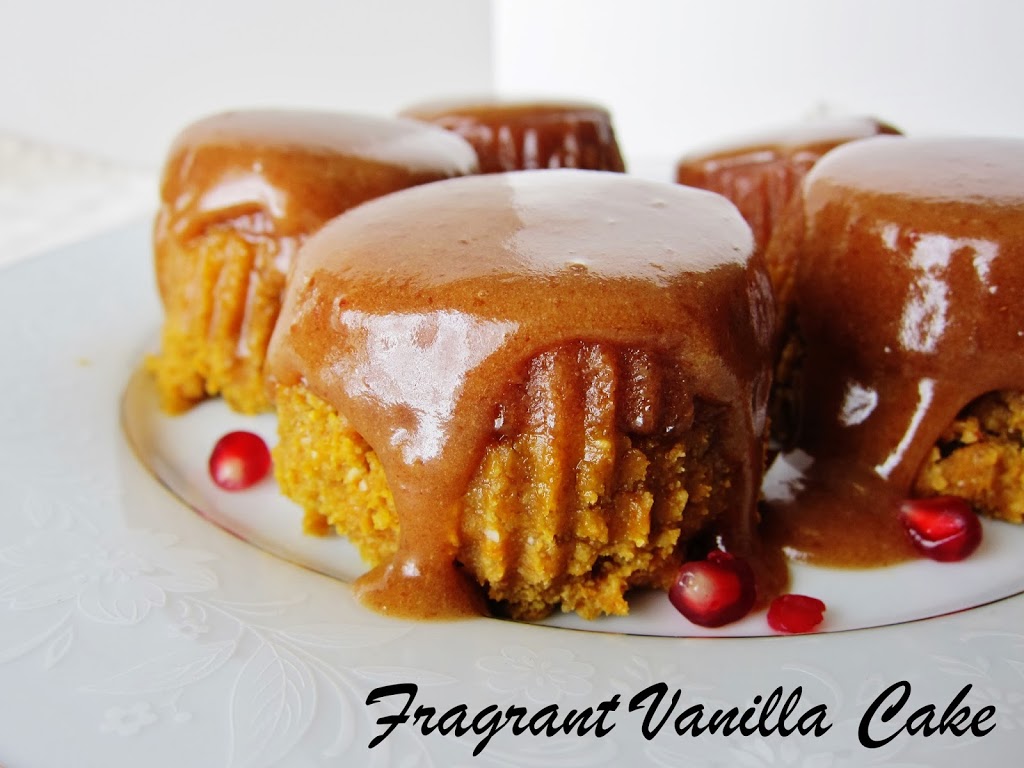 What possessed me to create a raw version of sticky toffee pudding?  Well, I have always been intrigued by the idea of the dessert, the date and caramel loving girl that I am.  Sadly I have never attempted to make the non-raw version, but that didn't stop me from trying to make it raw. I admit it intimidated me a bit since the texture is quite important, it had to be very moist, but still cake like with caramel that soaked the top and a silky caramel sauce.  So to make the batter moist, I added sweet potatoes along with soaked dates.  You could not taste the sweet potatoes, they simply contributed to the texture.  I decided also to spoon raw caramel into the bottoms of the muffin tins so that it would soak into the cakes while dehydrating. I kept them covered in the dehydrator so they did not dry out and it all worked out perfect!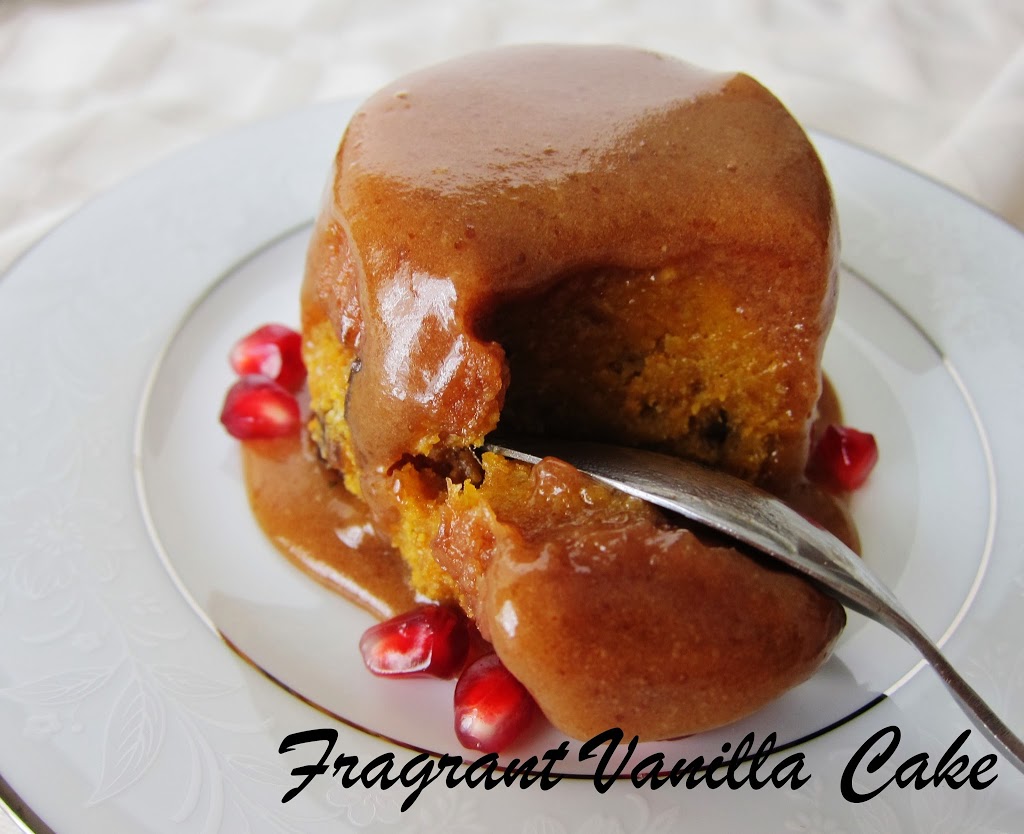 I admit I was crossing my fingers when I put them into the dehydrator, but luckily my plans worked!  They were just as I imagined sticky toffee pudding, without all the refined sugar in the non-raw version.  These may just become a Holiday tradition at my house!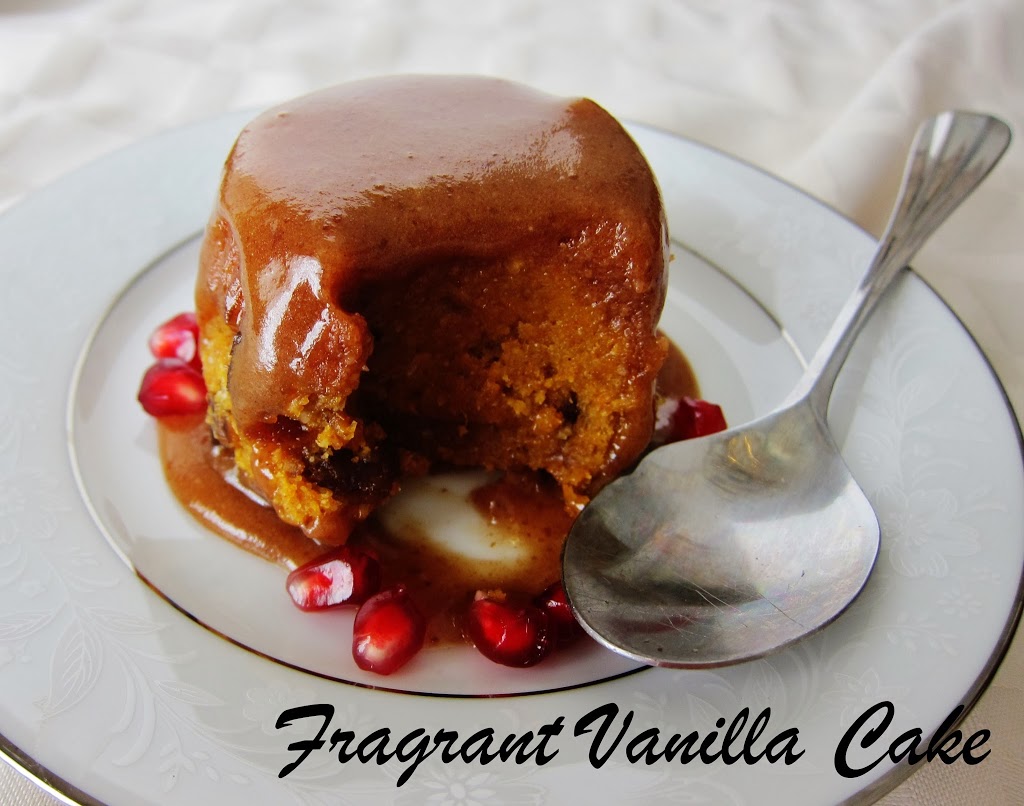 Raw Sticky Toffee Date Puddings
Makes 6
Cakes:
1 1/4 cups raw sprouted buckwheat flour, raw sprouted oat flour or raw sprouted quinoa flour
1/3 cup ground flaxseed
2 cups raw
coconut flour
 (do NOT use store-bought!)
1/4 tsp sea salt
1 tsp cinnamon
2 tsp pure vanilla extract
2 tsp maple extract
1 1/2 cups chopped raw sweet potato (peeled)
1 1/2 cups medjool dates, soaked in filtered water for 30 minutes then drained
1/4 cup plus 2 Tbsp raw coconut nectar
1 cup medjool dates, chopped
Caramel:
1 cup soft medjool dates, pitted (soaked in water for 30 minutes if not soft and drained well)
3 Tbsp raw coconut butter
3 Tbsp maple syrup or raw coconut nectar
1/4 tsp sea salt
1 tsp vanilla extract
1 tsp maple extract
2-3 Tbsp filtered water as needed
For serving:
Additional maple syrup or raw coconut nectar
Combine flour,  flaxseed, coconut flour, sea salt, in a large bowl and whisk together until and set aside. To a food processor, add the cinnamon, vanilla, maple extract, and sweet potato and dates to the processor and process until pretty smooth. Add the wet ingredients to the dry ingredients and mix until smooth with a sturdy spoon (wooden works well) and well incorporated (the batter will be stiff, so you might want to use your stand mixer if you have one).  Stir in the chopped dates.  Set aside while you make the caramel.
To make the caramel filling, combine all ingredients in a food processor and process until smooth (adding the water to thin if necessary).  Spoon 1 Tbsp caramel into the bottom of 6 jumbo sized foil muffin tins (reserving the rest for the sauce), then spoon the batter over it, smoothing the tops of them so that they are flat and place the tins on a lined dehydrator sheet.  Cover them with tented foil, and dehydrate for 8-10 hours until they are more set, but still soft in the middle.
When ready to serve, whisk additional maple syrup into the caramel mixture until it is runny enough to run down the sides of the puddings when spooned over.  Spoon the caramel sauce over the puddings and enjoy!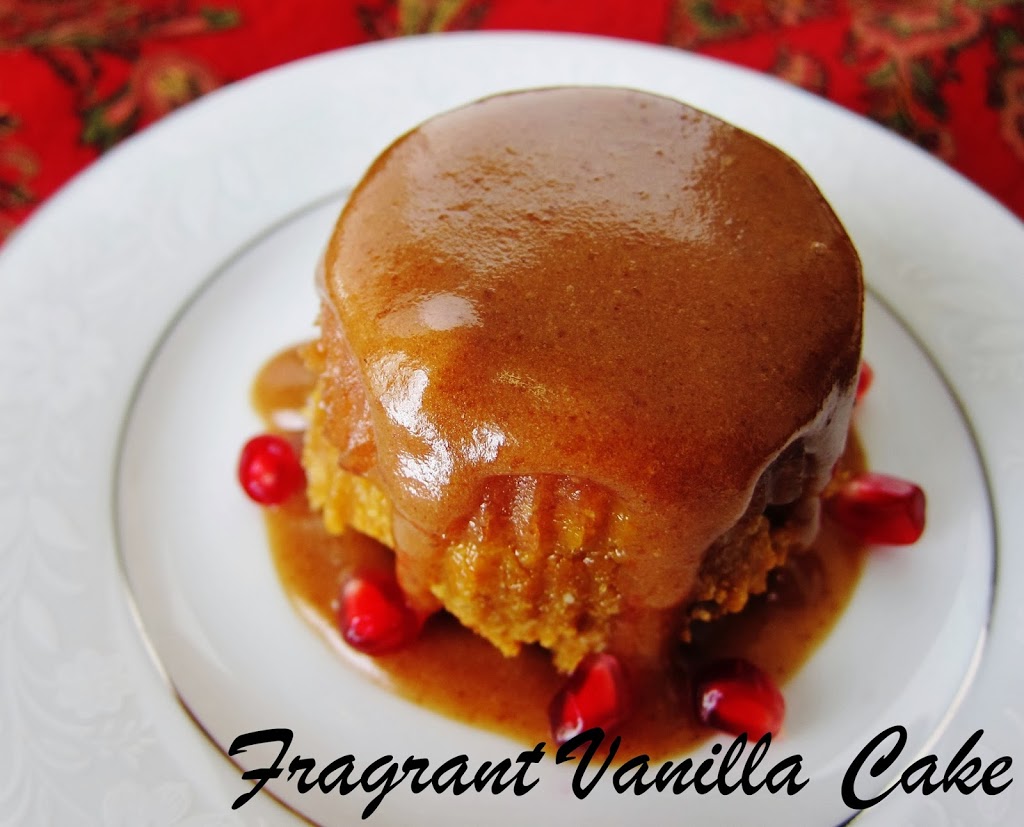 (Visited 382 times, 1 visits today)