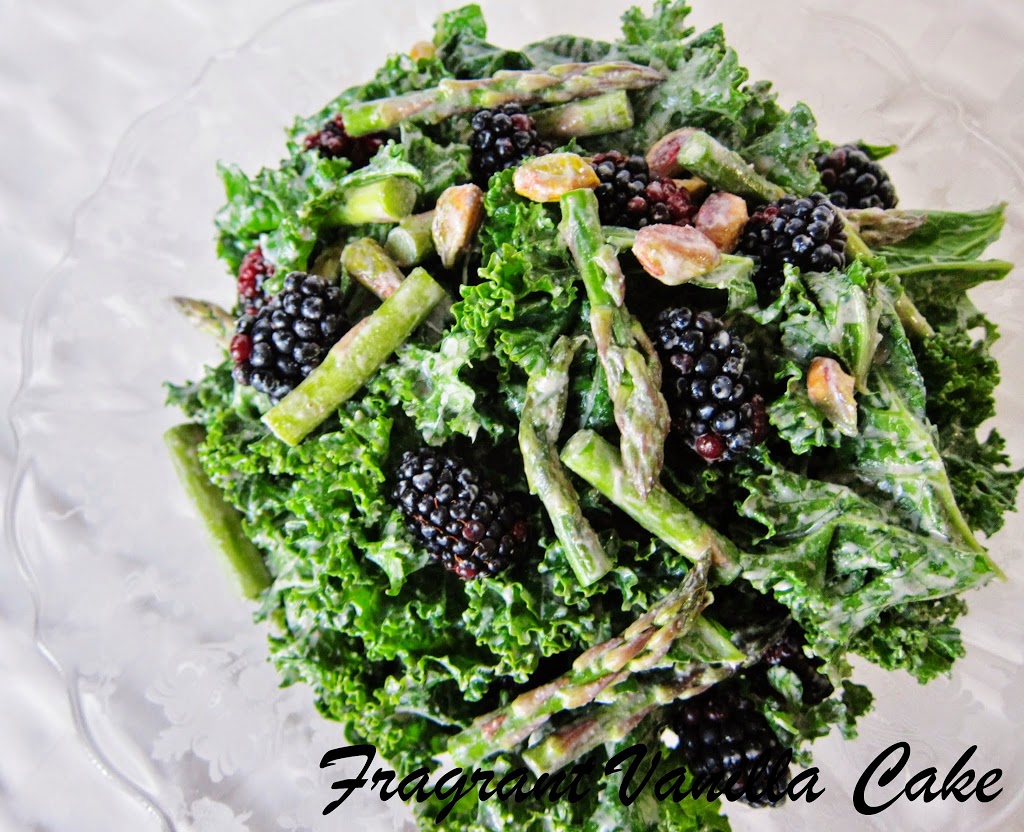 Raw Spring Kale, Asparagus and Blackberry Salad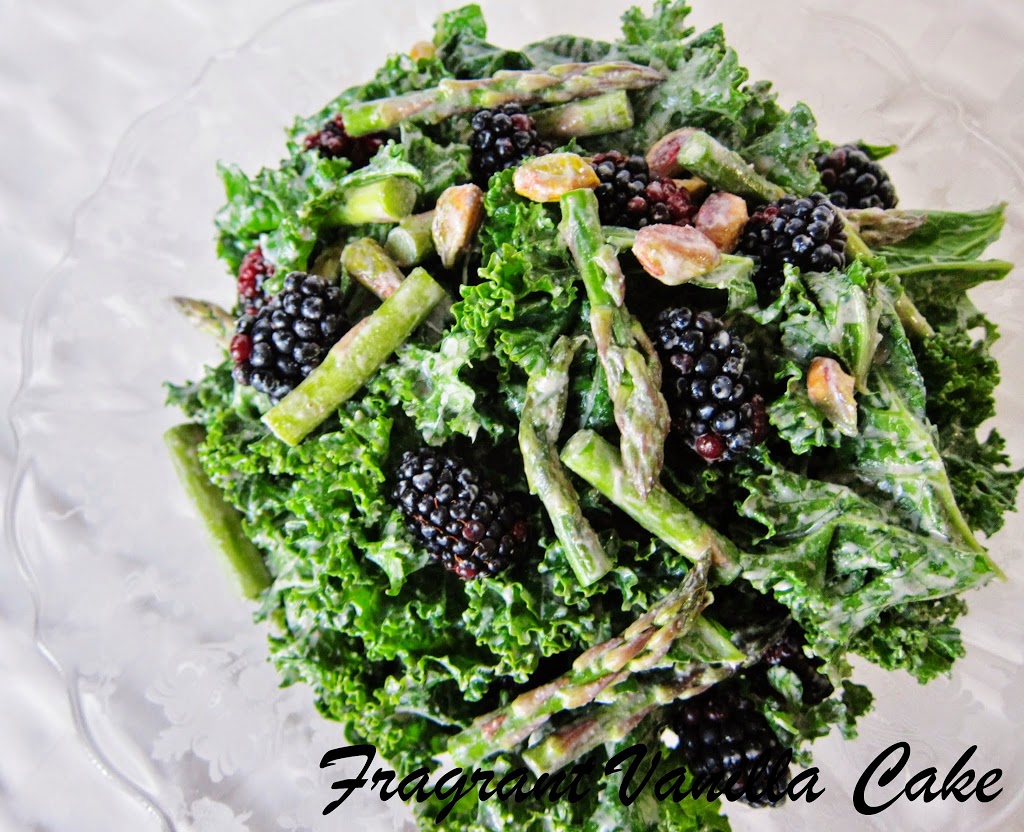 Kale is like crack to the customers in the deli where I work.  We go through batches and batches of it, and it always sells out fast!  I can not blame them though it is pure deliciousness.  Everyone has their favorite, whether it be Asian flavored, spicy and southwest inspired or light and lemony.  I would be in the light and lemony camp. At leas this time of the year.  Probably because it reminds me of spring.  I make different kinds at home often, and this Raw Spring Kale, Asparagus and Blackberry Salad was the latest.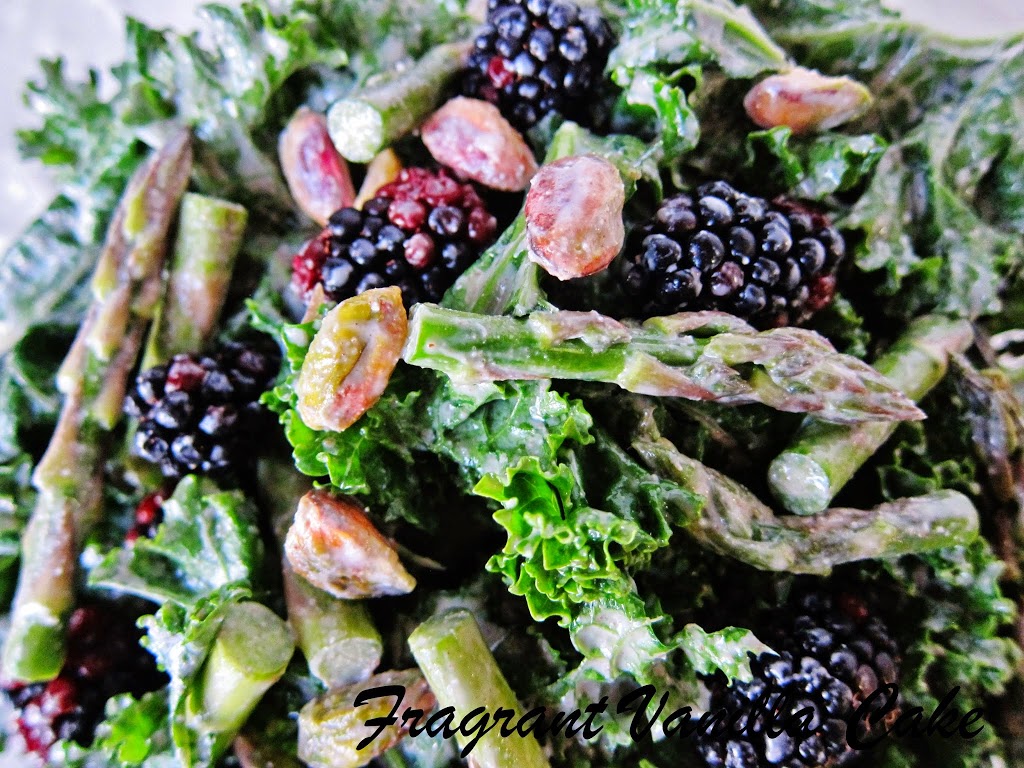 It was so good!  Dare I say it about a salad...downright addictive.  I could not stop tasting it before I actually served it.  The dressing is creamy, but light and lemony, and the sweet blackberries are a wonderful contrast to it.  The asparagus is perfect with the dressing as well since it loves citrus and the pistachios add a nice crunch.  Do yourself a favor and whip up a batch, you deserve to enjoy it too!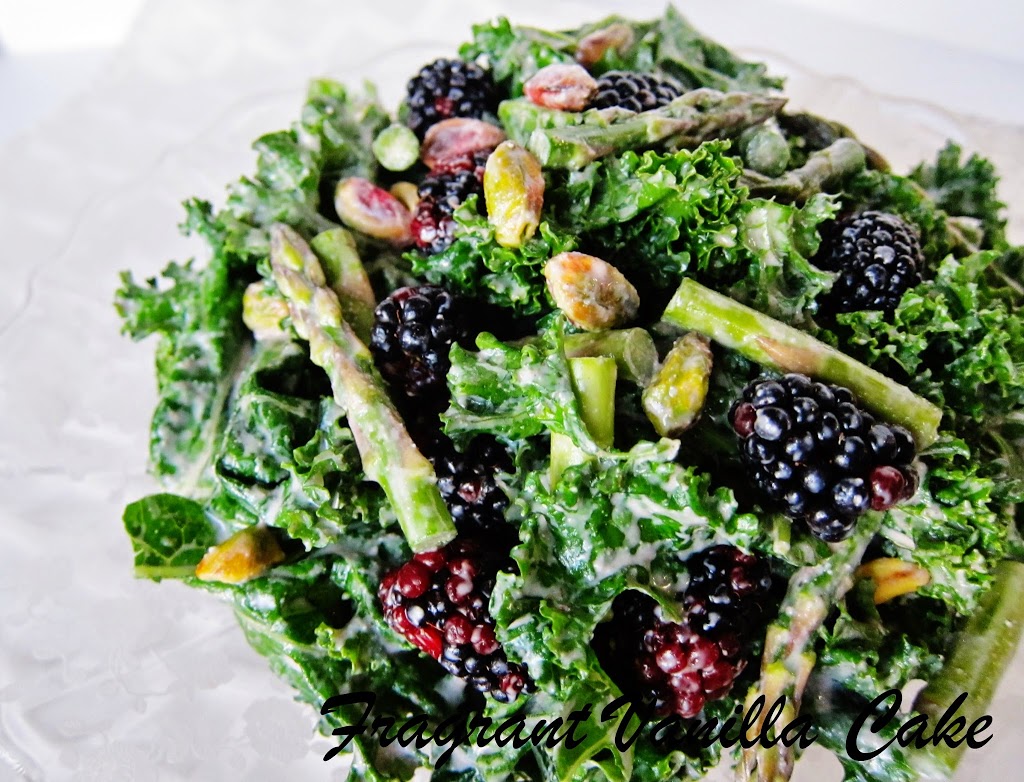 Raw Spring Kale, Asparagus and Blackberry Salad
serves 4
1 bunch kale, washed and torn into bite sized pieces
1 bunch asparagus cut into 1 1/2 inch pieces
3 cups organic blackberries
3/4 cup raw pistachios
Dressing:
1/2 cup raw almond or walnut butter
1/4 cup lemon juice
1 Tbsp lemon zest
2 Tbsp raw coconut nectar, or maple syrup
1/4 cup filtered water
sea salt
In a large bowl place the kale.Whisk together the dressing ingredients until smooth, then pour over the kale and massage to coat.  Add the other veggies, mix well, and serve!
(Visited 50 times, 1 visits today)