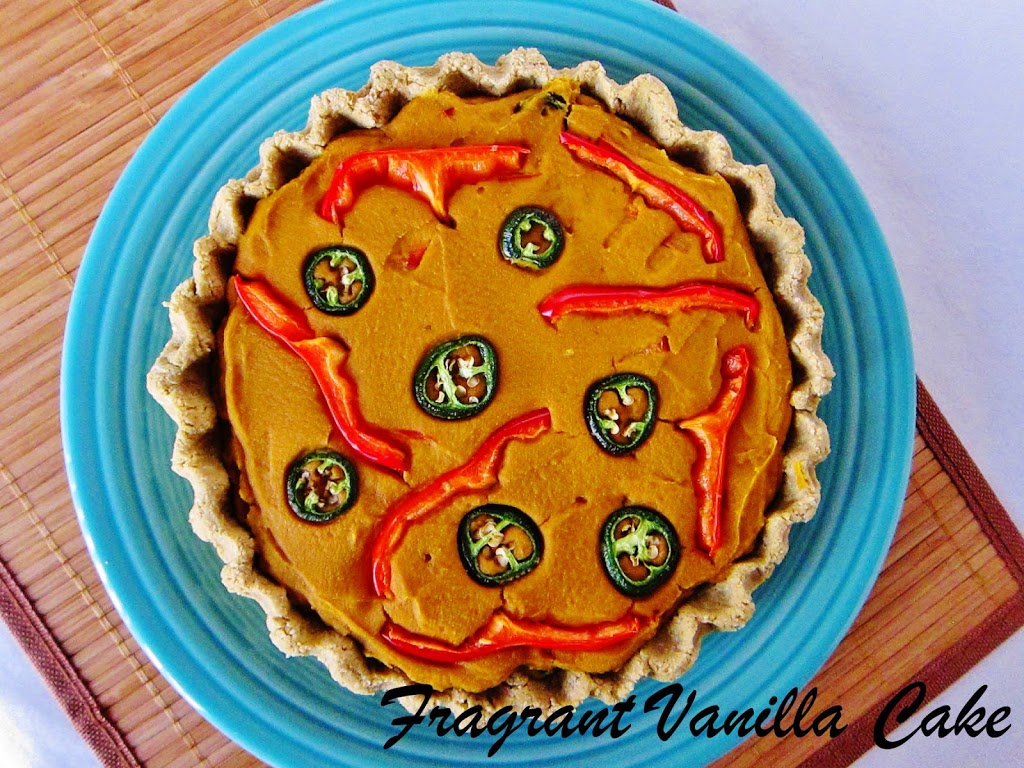 Raw Spicy Pepper Quiche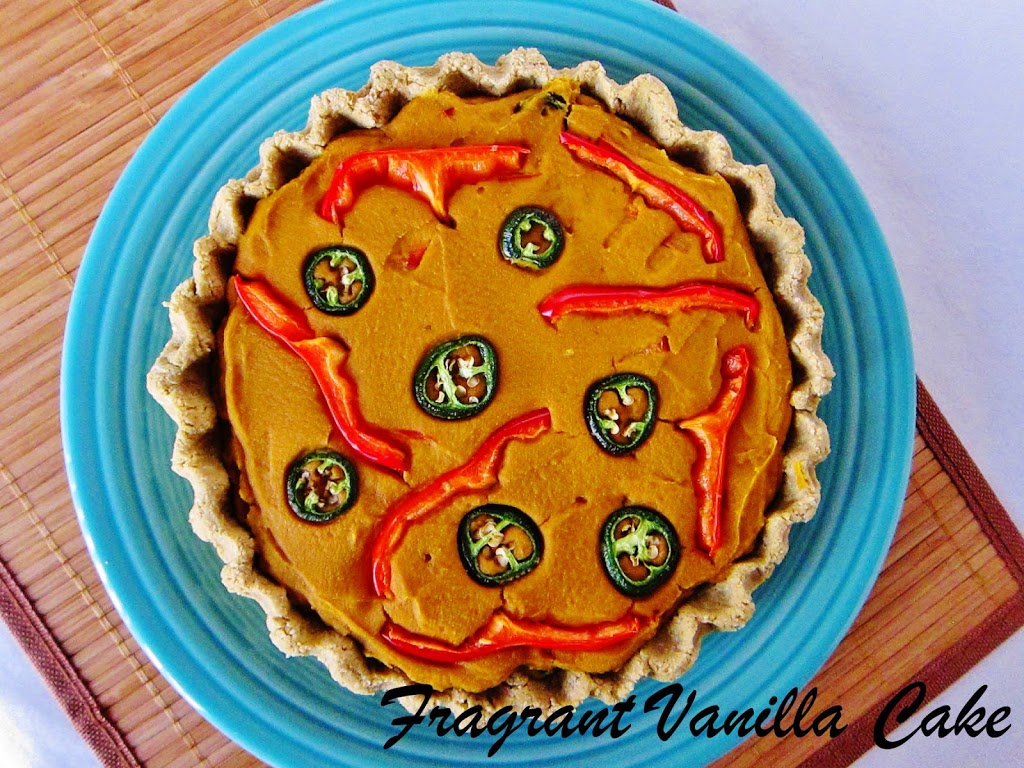 I don't know why I decided to make quiche last weekend, but I did. I think it was because I had been watching my coworkers in the deli make some and it smelled so good. And I wanted some! So, I decided to make an attempt at raw quiche. I wanted it to be cheesy, peppery, and rich. I decided on a plain base of celeriac, since it lends itself to most flavors and serves as a smooth blank palate. I added in some carrots for color and a little sweetness, some nutritional yeast, walnuts and miso to make it cheesy, and some chipotles and jalapenos for that kick that I wanted.
It turned out beautiful! The filling was rich, and I actually enjoyed it better than the traditional egg filling. The peppers gave it a bit of a kick, which was just what I wanted. This would be perfect for brunch, but I had it for dinner because I love a little breakfast for dinner sometimes!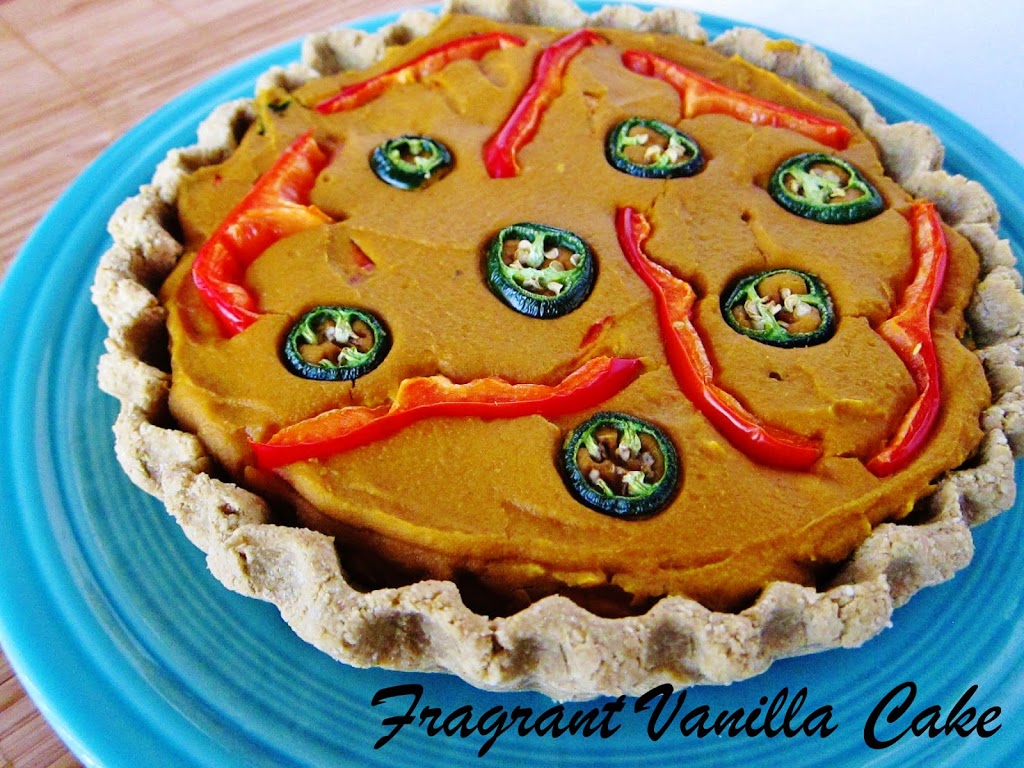 Raw Spicy Pepper Quiche
Makes 1 8 inch quiche
Crust:
1 1/2 cups sprouted, dehydrated buckwheat groats
1/2 cup ground flax seed
1/4 tsp sea salt
2 Tbsp nutritional yeast
2 Tbsp raw coconut butter, warmed to liquid
1/2 cup filtered water
Filling:
2 cups chopped celeriac
1 cup chopped carrot
1/2 cup raw walnuts
1/4 cup raw coconut butter, warmed to liquid
1/3 cup nutritional yeast
2 Tbsp white miso
1/2 tsp sea salt
1 tsp chipotle powder
1 tsp turmeric
1 large red bell pepper, diced
2 jalapenos, minced
1 jalapeno, sliced for topping
a few red pepper strips for topping
For the crust, combine the buckwheat, flax, sea salt and nutritional yeast in a food processor and process until fine. Add the coconut butter and water and process until the mixture becomes a smooth dough. Press into an oiled 8 inch springform tart pan, and dehydrate for 4-6 hours at 115F, or until crispy.
To make the filling, combine all ingredients in a high speed blender or food processor and process until smooth, then stir in the diced red bell pepper and jalapenos and spread out into the crust. Top with the sliced jalapeno and pepper strips. Dehydrate for 4 hours until more firm. Serve warm or at room temperature.
(Visited 49 times, 1 visits today)