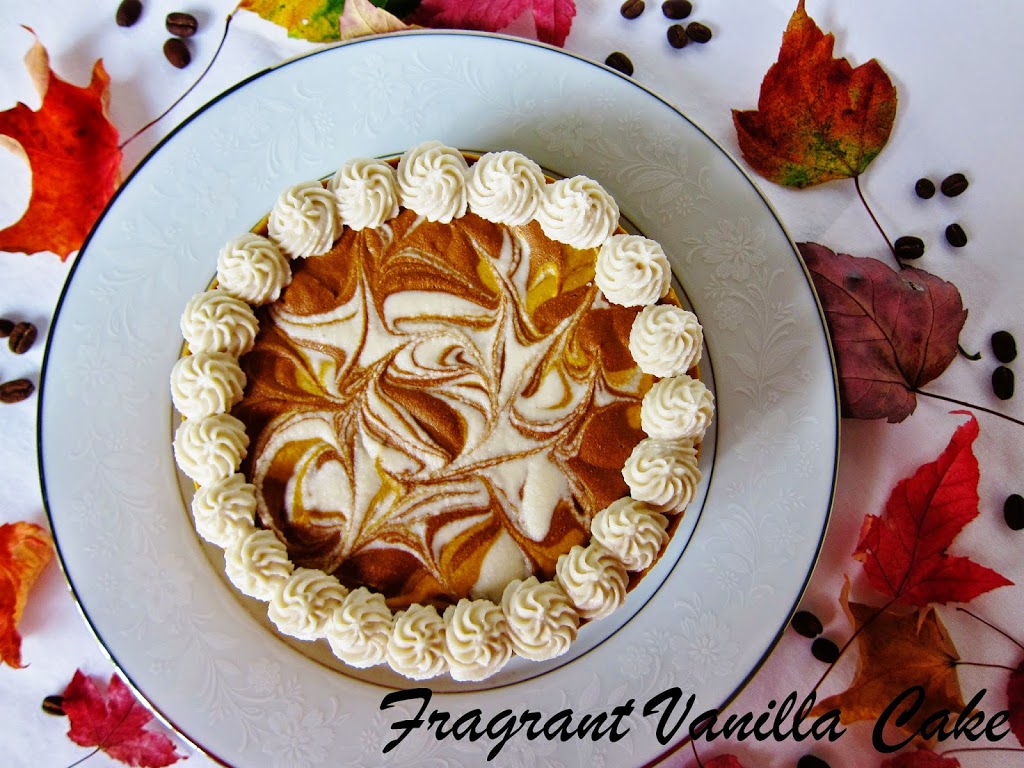 Raw Spiced Pumpkin Mocha Latte Cheesecake
Pumpkin and spice, and everything nice...that is what this cheesecake is made of!  Imagine a pumpkin spice latte.  Make that a mocha latte, because those were always my favorite when I was in highschool.  Add some whipped cream...oh yeah!  And one last thing.  Make it a scrumptious raw cheesecake!
Now we're talking!  That was the decadent deliciousness I made last weekend.  I don't know why I decided to make it, but I am happy I did!  When I started, I knew I wanted to make a cheesecake, and then suddenly pumpkin spice latte popped into my head...it was happening.  Then I decided that a bit of raw cacao would be even better, so mocha latte it was.
I don't drink coffee anymore, but I love coffee in desserts like this cheesecake.  It is such a deep, aromatic flavor and it is perfect with pumpkin, spice and chocolate.  If you love pumpkin spice lattes, this is for you!
Raw Spiced Pumpkin Mocha Latte Cheesecake
Makes one 6 inch cake
Crust:
1/2 cup raw sprouted buckwheat groats, dried in the dehydrator
3/4 cup dried finely shredded coconut
1/4 cup ground flaxseed
1/8 teaspoon sea salt
1/2 tsp cinnamon
2/3 cup soft medjool dates, pitted and chopped
Filling:
3 cups young coconut meat*
2 cups diced sweet winter squash**
1/2 cup coconut water
1/2 cup raw coconut nectar or your choice of raw liquid sweetener
1/2 teaspoon sea salt
1 Tbsp pure vanilla extract and seeds from half a vanilla bean
2 tsp maple extract
1 Tbsp coffee extract
1 inch piece fresh ginger
1 Tbsp cinnamon
2 tsp cardamom
1/2 tsp cloves
1/2 cup plus 2 Tbsp raw coconut butter (warmed to liquid)
2 Tbsp raw cacao powder
Vanilla Cream Swirl and Decoration:
1 cup young coconut meat 2 Tbsp coconut water
1 1/2 Tbsp raw coconut nectar or agave nectar
1/8  tsp sea salt
1 tsp pure vanilla extract
3 Tbsp raw coconut butter, warmed to liquid
Lightly coat a 6 inch spring form removable bottom pans with coconut oil. To prepare the crust, process buckwheat, coconut and sea salt in a food processor until it is fine crumbs, then add the dates and process until the mixture holds together when squeezed between your fingers (if not holding together, add more dates). Firmly press crust into the bottom of the prepared pan, and set aside.
To make the filling, in a food processor combine coconut, squash, coconut water, coconut nectar, sea salt vanilla, maple, coffee extract, and spices and blend until smooth and creamy. With the processor running, add the coconut oil, and process for a minute until blended. Remove the filling from the food processor and divide into 2 bowls. Place one back into the food processor and add the cacao powder.  Blend until smooth then remove from the processor and set aside (if your food processor is not strong enough to make it smooth you may need to strain it through a fine meshed strainer).
To make the vanilla swirl/cream, combine all ingredients but the coconut butter in a food processor and process until smooth.  With the motor running, add the coconut butter and process a minute more.
To assemble cheesecake, pour the mocha filling over the crust, reserving about 1/4 cup for the topping.  Pour the pumpkin filling over that.  Drop the remaining mocha filling over it randomly, as well as a little of the vanilla swirl by the 1/2 tspful, then swirl with a knife for large swirls, and a toothpick for smaller. Place the cheesecake in the freezer to firm up for about 4 hours until set before unmolding.
Pour the remaining vanilla cream into a bowl and let sit in the freezer for about half an hour to 45 minutes or so until the consistency of whipped cream then place in the fridge until ready to use. Once the cake is set, place in a pastry bag and pipe decoratively around the top of the cake. Store cake in the fridge.
*If you do not have access to young coconut meat, you can substitute 3 cups raw cashews soaked for 4 hours and drained for the coconut and filtered water for the coconut water.
**Sometimes I use sweet winter squash, yams, or carrot in place of pumpkin in these because it is sweeter and easier to work with (the yams and carrots) and you will never know the difference.  If you wish however you can use pumpkin but you may need to sweeten a little more.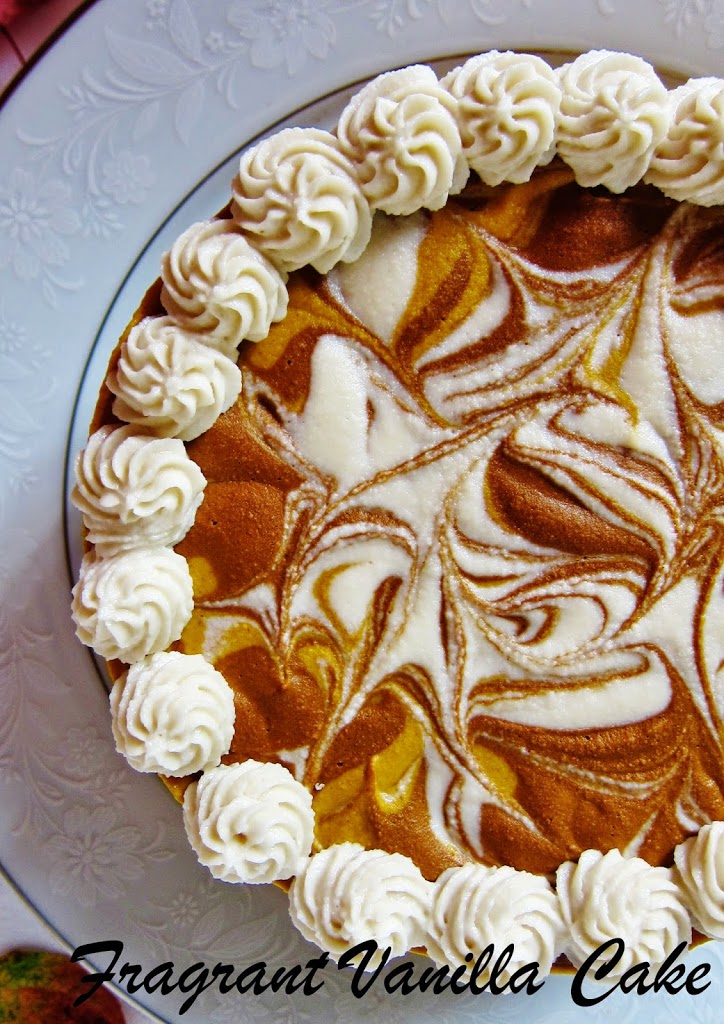 (Visited 149 times, 1 visits today)