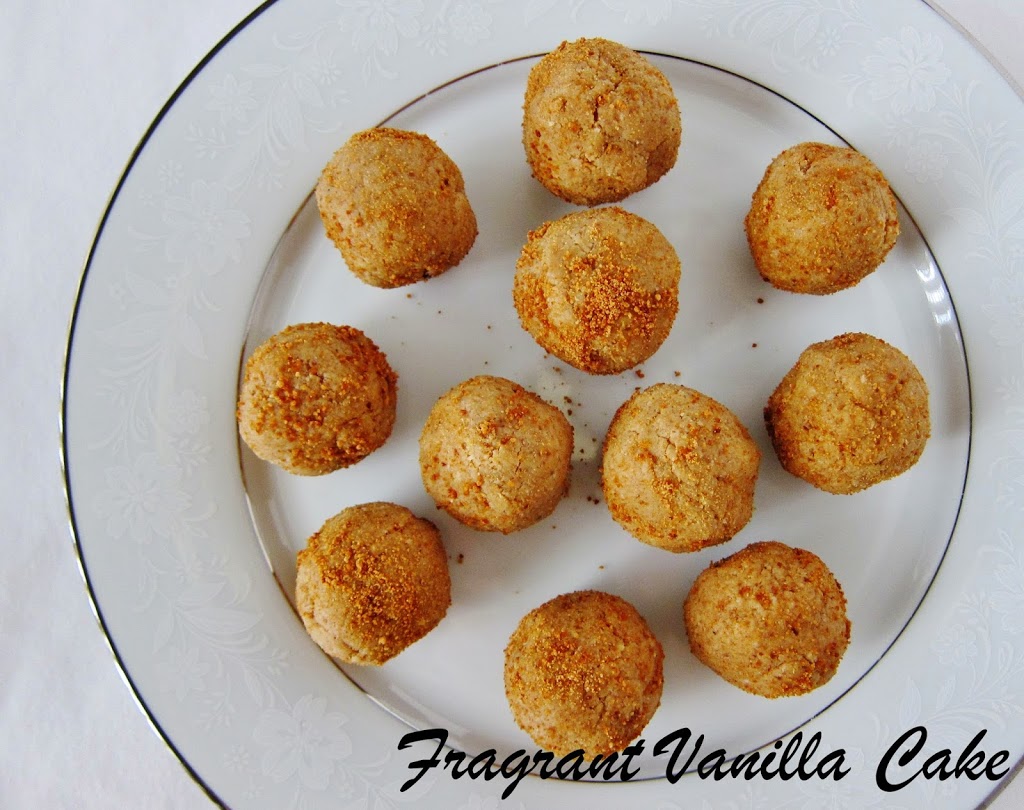 Raw Snickerdoodle Cookie Dough Protein Bites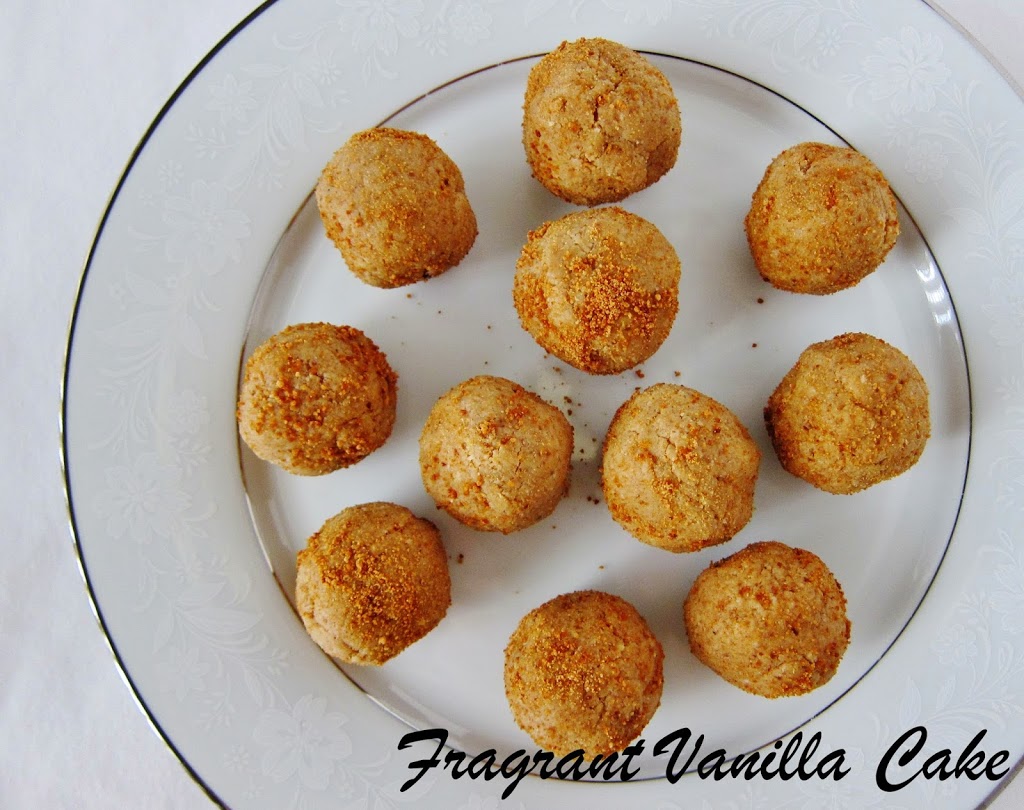 To be completely honest, I am more of a fan of cookie dough than actual cookies. When my Grandmother would be making a batch of cookies, I would steal the dough when her back was turned but she always knew. I am not one who can hide a guilty face well. The warm baked cookies were pretty good too, but not as good as the dough. Once they had cooled off, I could have cared less about them. I think it is something about the softness and consistency of the dough before it is baked that I crave more than baked cookies. Of course I would always get the warning from my Grandma not to eat the dough because of the raw eggs in it, but I didn't care and I never got sick.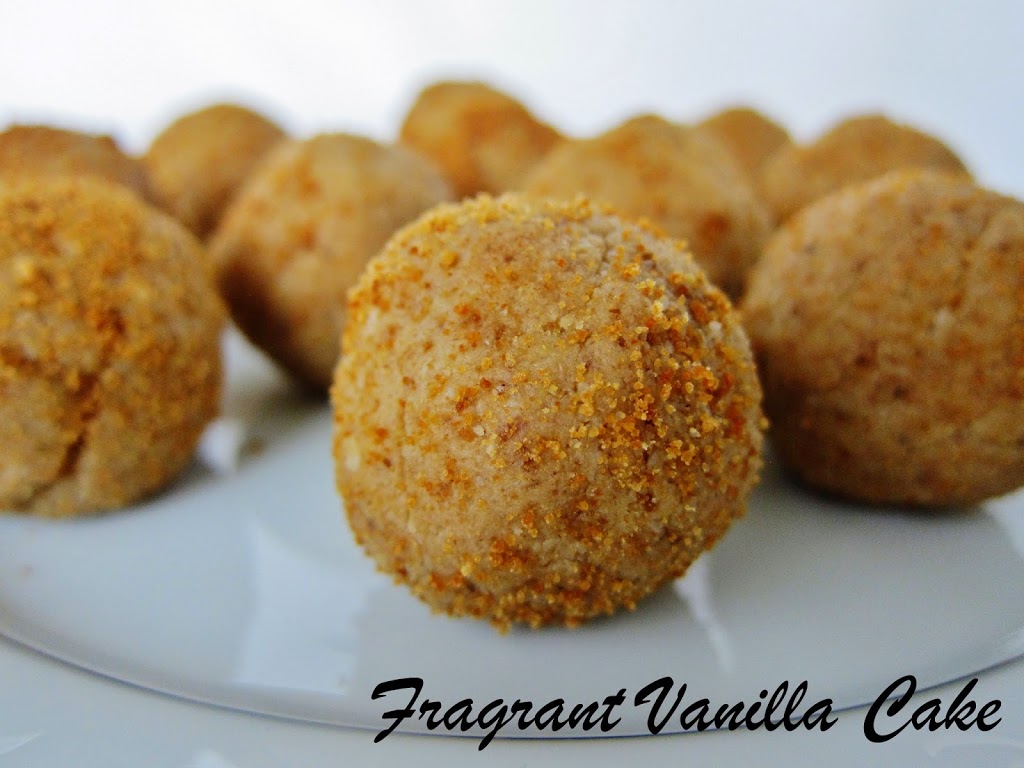 Now that I make raw vegan cookie dough there is never any concern. I think I like it even better too because it does not make me feel ill like regular refined sugar and flour dough. Last week I decided I wanted to make some Raw Snickerdoodle Cookie Dough. It just sounded good to me. Soft vanilla dough laced with cinnamon and sugar...pure heaven! I decided to add in a bit of raw vanilla protein powder for a boost of energy to these as well.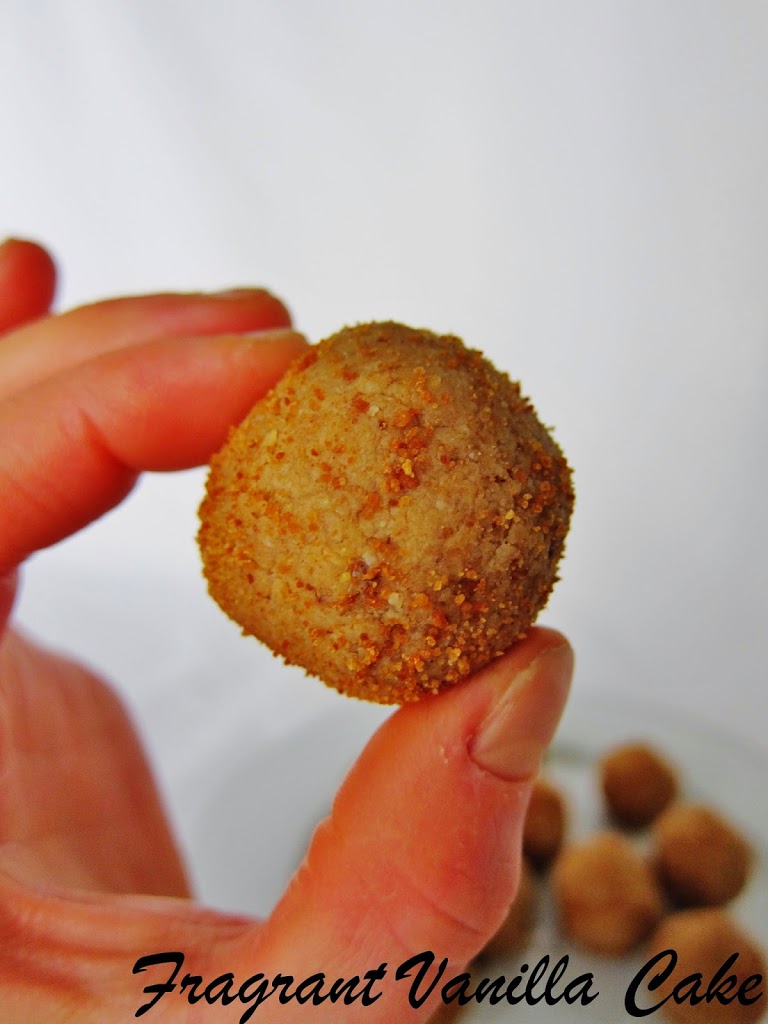 Talk about crave worthy...these were absolutely scrumptious! Don't even try to eat just one if you make them, know you are going to want to eat two at least at a time. They make a good pick me up snack if you want something sweet of the cookie variety but not bad for you. They seem kind of festive, I think you could keep these in your desk at the office and pop one instead of the items on the sugary cookie plate that seems to be at every work place. Maybe it is just me, but I feel like snickerdoodles are perfect around the Holidays!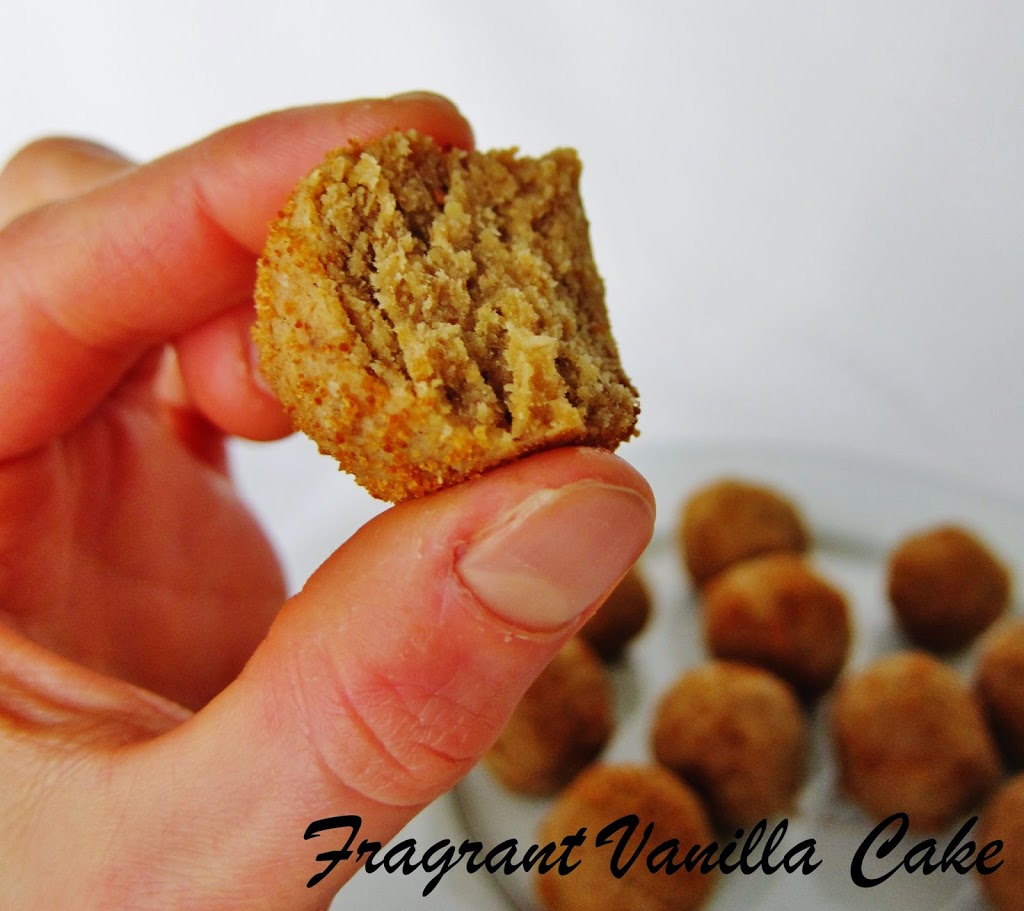 Raw Snickerdoodle Cookie Dough Protein Bites
Makes 12
1 cup finely shredded dried coconut
1/3 cup ground flax seed
1/3 cup raw sprouted buckwheat flour or sprouted oat flour
2 scoop raw vanilla protein powder (I use Sunwarrior blend)
1/2 cup soft medjool dates, pitted (if not soft, soak them for 30 minutes in filtered water and drain well)
1/4 tsp sea salt
1 tsp pure vanilla extract
1/2 tsp cinnamon
1/4 cup coconut butter
2 Tbsp raw coconut nectar
1/4 cup filtered water
1/4 cup raw coconut palm sugar
1 tsp cinnamon
For the dough, combine coconut, flax seed, buckwheat flour, and protein powder in the food processor and process until well blended and the consistency of flour. Add the dates, sea salt, extracts and cinnamon and process until very fine. Add the coconut butter, nectar and water and process until smooth and starting to hold together when squeezed (if it doesn't add a little more nectar). Roll into balls and set aside on a plate. Mix together the cinnamon and coconut sugar in a small bowl and then roll each cookie dough ball in it. Store in the fridge.
(Visited 75 times, 1 visits today)