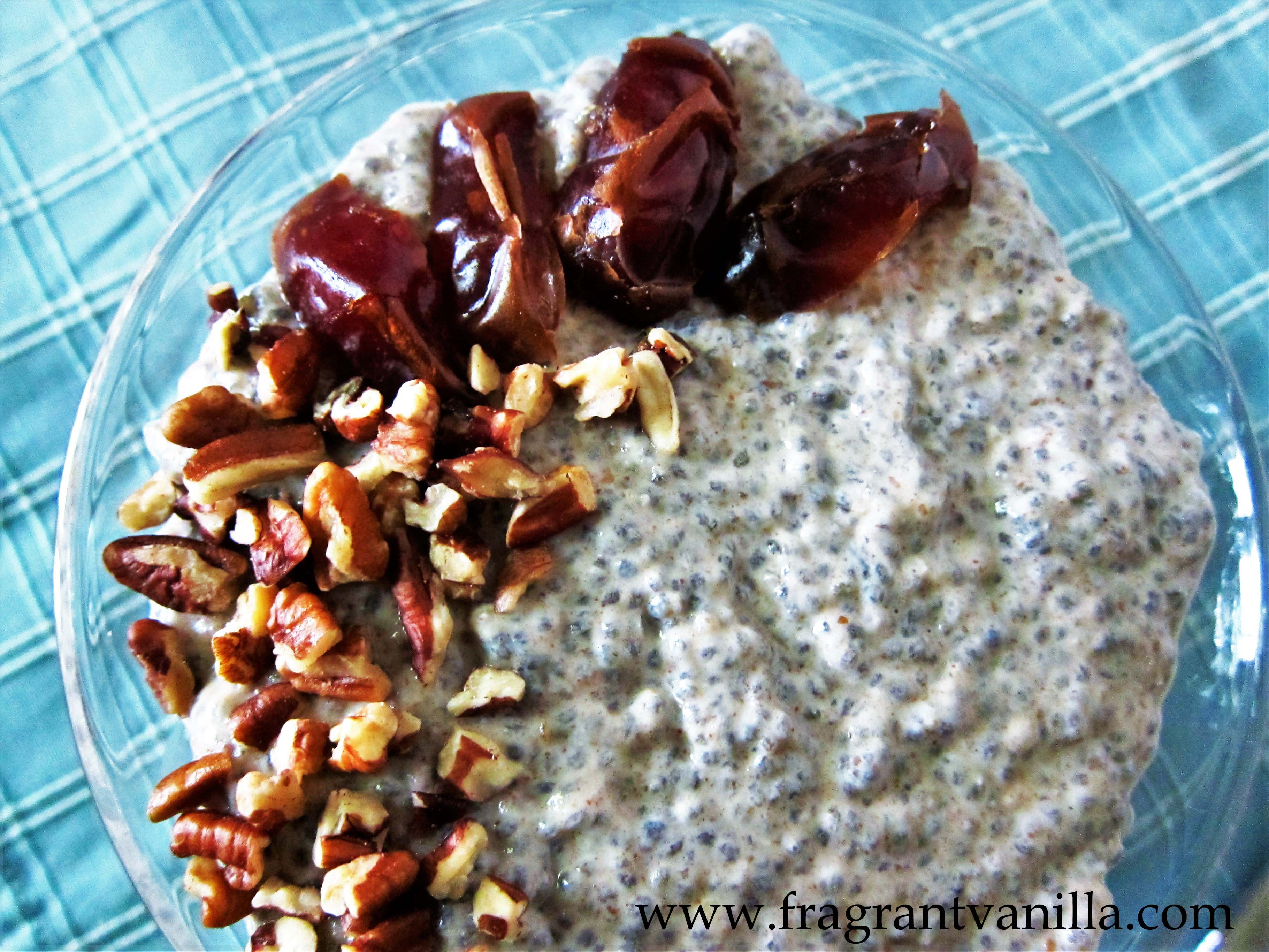 Raw Salted Caramel Chia Pudding
When I was younger, I used to make rice pudding a lot.  Not the baked kind, but the kind made with Arborio rice that you had to sit and stir for a while to make it creamy. I made all sorts of different flavors.  Once it was chocolate which I stirred chocolate chunks into at the last minute so they were melty, another time strawberry white chocolate and also a caramel version with dates.  That one was my favorite.  I stopped making this pudding however because it was full of refined white starches and really didn't make my system feel the best as delicious as it was.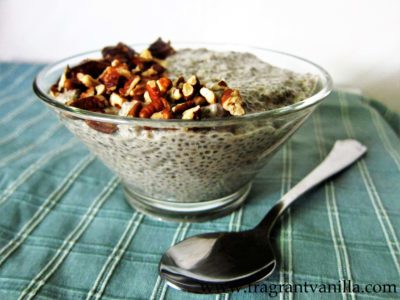 I thought I would probably never be eating anything like that again, until I discovered chia pudding.  Chia pudding is awesome because you get protein in place of those white starches, as well as healthy omega 3 oils.  You can't beat getting stuff like that in your dessert!  I love it when desserts come with benefits besides just tasting amazing.  Anyways, I decided to make a salted caramel chia pudding last weekend because some rice pudding (or tapioca pudding, since it is kinda like that too) sounded good.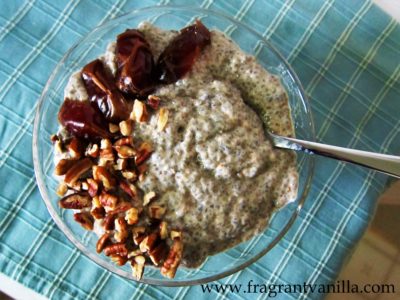 I used dates to sweeten it, as they are nature's caramel candy and as unprocessed as it gets when it comes to sweeteners, which is why I use them a lot.  It was really simple to make, only 6 ingredients (including water and salt which aren't really things you would need to shop for), all of which I have on hand at all times, and it was sooo good!  It might not be the most colorful looking thing, or the prettiest, but it is damn delicious!  Really, raw comfort food.  Because I consider pudding that tastes like this a comfort food dessert.  If you want a really easy delicious raw dessert, try this out.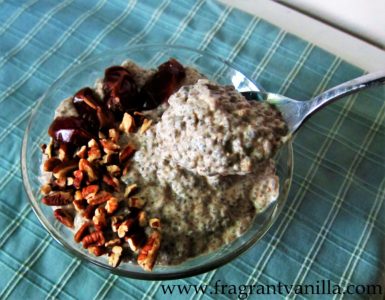 Raw Salted Caramel Chia Pudding
Serves 3
2 cups filtered water
1/2 cup soft, pitted medjool dates
1/4 cup raw pecan butter
1/4 tsp sea salt
1 tsp pure vanilla extract
2/3 cup chia seeds
In a high speed blender, combine the water, dates, pecan butter, and vanilla and blend until smooth.  Add to a bowl with the chia seeds, and whisk until blended.  Let sit at least 30 minutes at least until the seeds have become creamy like rice pudding and soaked up a lot of the liquid.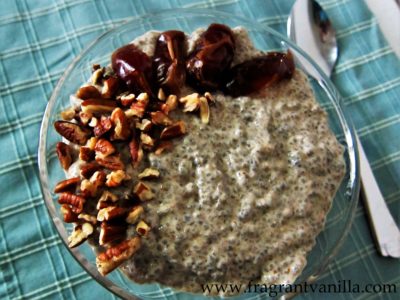 (Visited 1,360 times, 1 visits today)