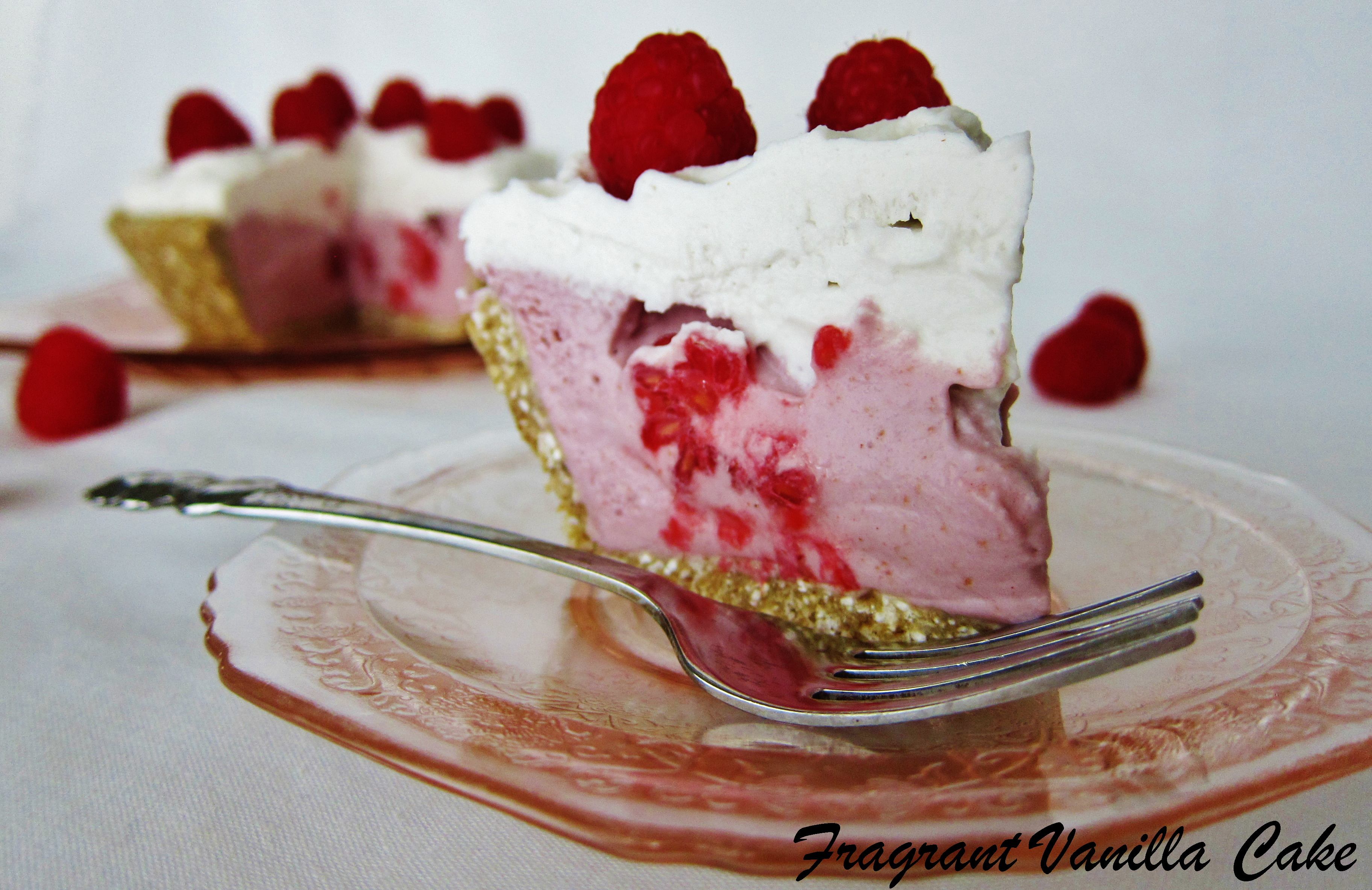 Raw Raspberry Dream Pie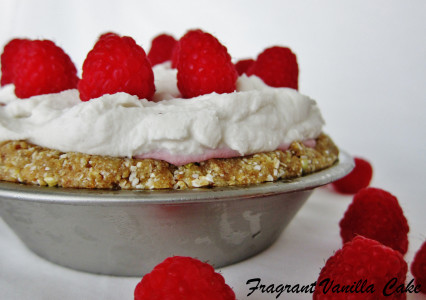 Cream pies are the perfect thing for summer as far as I am concerned.  But I guess I consider them somewhat of a special thing to make since I don't make the often.  There was no special occasion last weekend, but I decided to make it special and make a cream pie.  Raspberry cream pie to be precise.  I had the most beautiful raspberries and they were just begging to be used in something magnificent.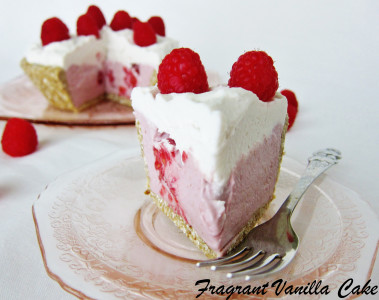 Although the pie might look a little fussy, it is nothing of the sort.  Rather easy to make.  A simple crunchy crust buzzed together in the food processor with few ingredients, and a coconut cream based filling that has little hands on time and just needs to chill before enjoying.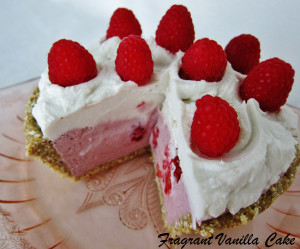 Let me tell you...this tastes like heaven!  This was my dessert Sunday night and it put me in my happy place.  Vanilla and raspberry scented fluffy cream that melted in my mouth with that crunchy sweet crust and tart fresh berries...the perfect combination.  If you are having a summer party, bring this out, and your guests will love you.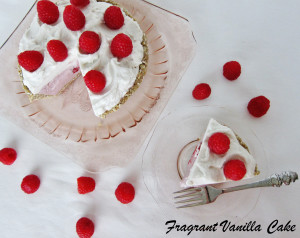 Raw Raspberry Dream Pie
Makes one 6 inch pie
1 six inch deep dish pie plate
Crust:
3/4 cup finely shredded dried coconut
3/4 cup sprouted, dehydrated buckwheat groats
1/2 cup ground flaxseed
1 cup soft pitted medjool dates
1/4 tsp sea salt
Filling and  Topping:
4 cups fresh young coconut meat packed*
1/2 cup fresh coconut water
1/4 cup plus 2 Tbsp raw coconut nectar, or your choice of raw liquid sweetener
1/4 tsp himalayan salt or sea salt
1/2 Tbsp pure vanilla extract and seeds of  a vanilla bean
3/4 cup raw coconut butter (warmed to liquid)
2 cups fresh organic raspberries, divided
2 Tbsp coconut butter
Additional raspberries for topping
For the crust, combine all ingredients in the food processor until finely chopped and starting to hold together when squeezed (if it doesn't you may need a few more dates).  Press the mixture into a 6 inch pie pan or spring form pan greased with coconut oil.
To make the cream, combine the coconut, coconut water, coconut nectar, sea salt, and vanilla in a food processor and process until smooth.  Add 3/4 cup coconut butter with the motor running and process for a minute. Divide between 2 bowls. Add one back to the food processor and add 1 1/2 cups raspberries, along with 2 Tbsp coconut butter and blend until smooth.  Stir in the remaining 1/2 cup raspberries. Pour the raspberry filling filling over the prepared crust and place in the freezer to firm up (about 2 hours). Place the other bowl in the freezer for about 45 minutes and chill until it is the consistency of whipped cream (once it is the proper consistency, place in the fridge until the filling is ready.
Once the filling and the cream have chilled long enough, top the filling with the plain cream, and top off with raspberries before serving.
*If you do not mind this pie not being nut free, and coconut meat is unavailable, you may use 4 cups raw cashews, soaked for 4 hours and drained instead.
(Visited 135 times, 1 visits today)